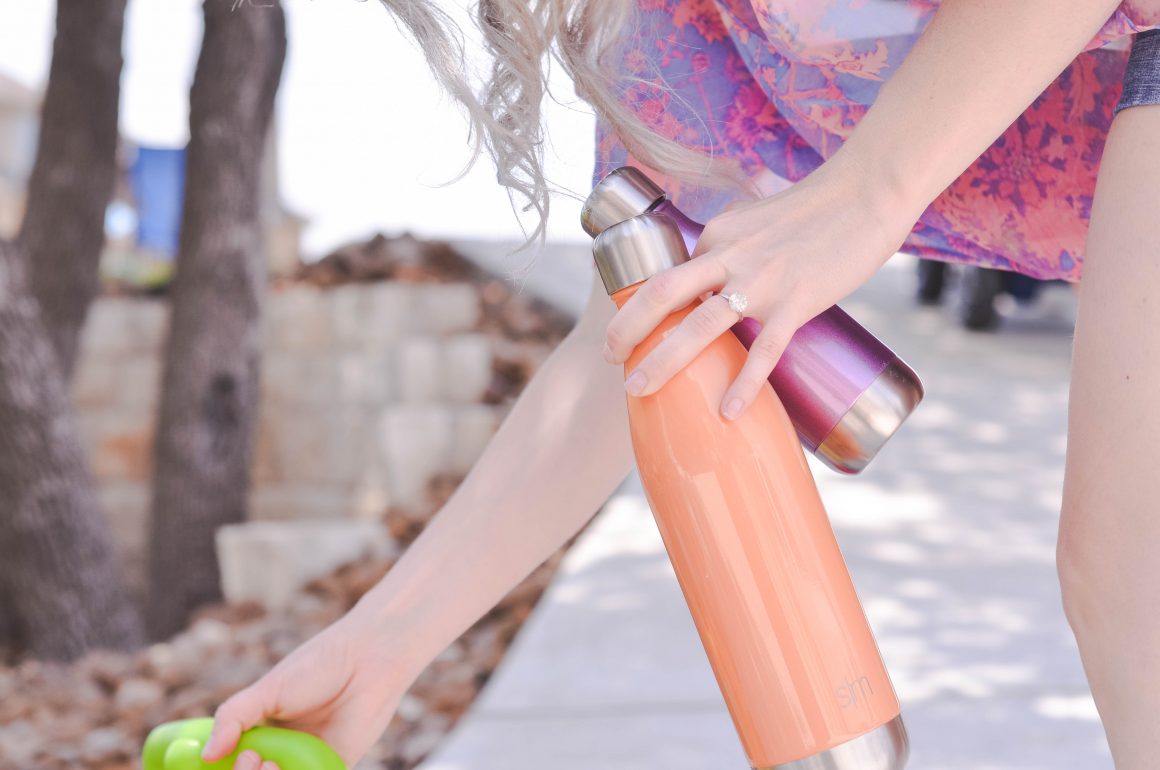 Thanks to Simple Modern for sponsoring this post, as always, opinions are my own.

"Pure water is the world's first and foremost medicine."
We all probably need to grab a glass of water right now. Have you drank enough today?? I've got 5 tips to trick yourself into getting into a healthy habit of drinking more water!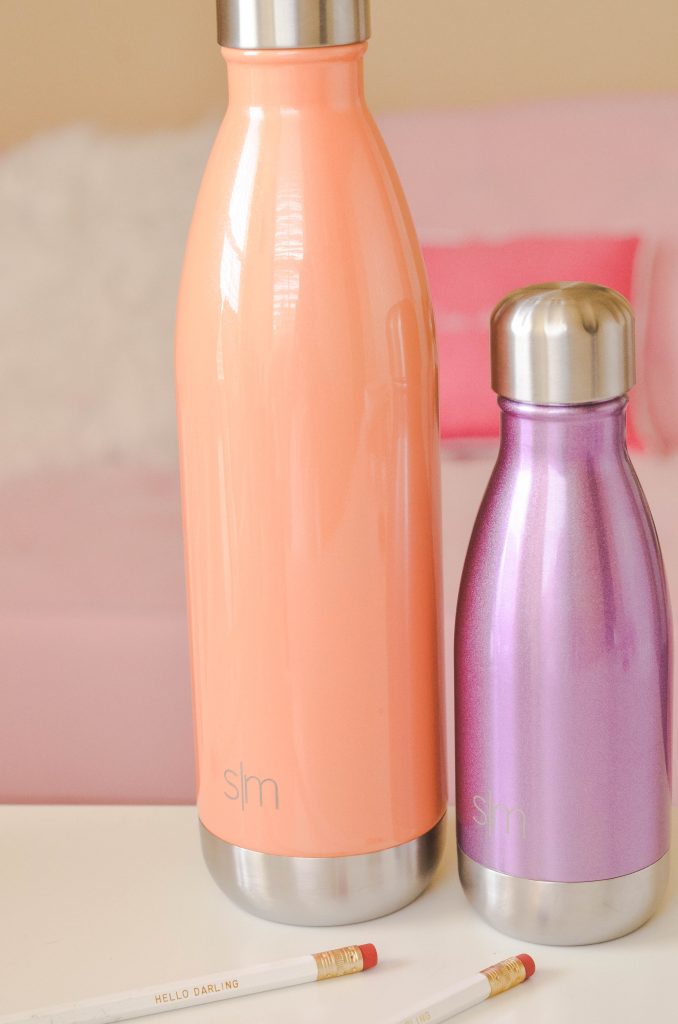 Get a water bottle you LOVE.

My Simple Modern bottles keep my water cold for 24 hours AND they don't spill all over my diaper bag. Plus, the small size is perfect for Crosson.
Once you've found a color and style you like (Simple Modern has SO many options!), take it with you everywhere. Do NOT leave home without it. I have a saying "Keys, phone, wallet, diapers, WATER" so I don't forget it.
Stainless steel bottles are my favorite because they clean easily and keep water cooler than most bottles.

Drink a glass before your morning coffee and before bed.

I always drink a glass right after I brush my teeth. It's become a habit and I love it!

Compete with yourself on water goals.

Set a goal. Try to surpass the goal each week. Treat yourself to something nice or fun when you surpass it.

Drink a glass of water before meals.

This is an old wives' tale that will help you eat less. In my opinion, it works. I eat less with water in my belly.

Liven up your water.

Cut up some lemons or strawberries and throw those in your bottles. It's an easy way to get excited about drinking something sweet rather than guzzling down sugar.
Crosson loves to play with these ones as much as he likes to drink out of them. (The 14 oz one is PERFECT for little hands.) He takes them in his cars, stacks them by his trains and throws them in the yard. Thankfully they are heavy duty and can withstand the toddler destruction. And I love that I can also carry my coffee in the small one and water in the big one. Hot for up to 8 hours and cold for 24?? Yes, please! (Mama loves her coffee to stay hot!)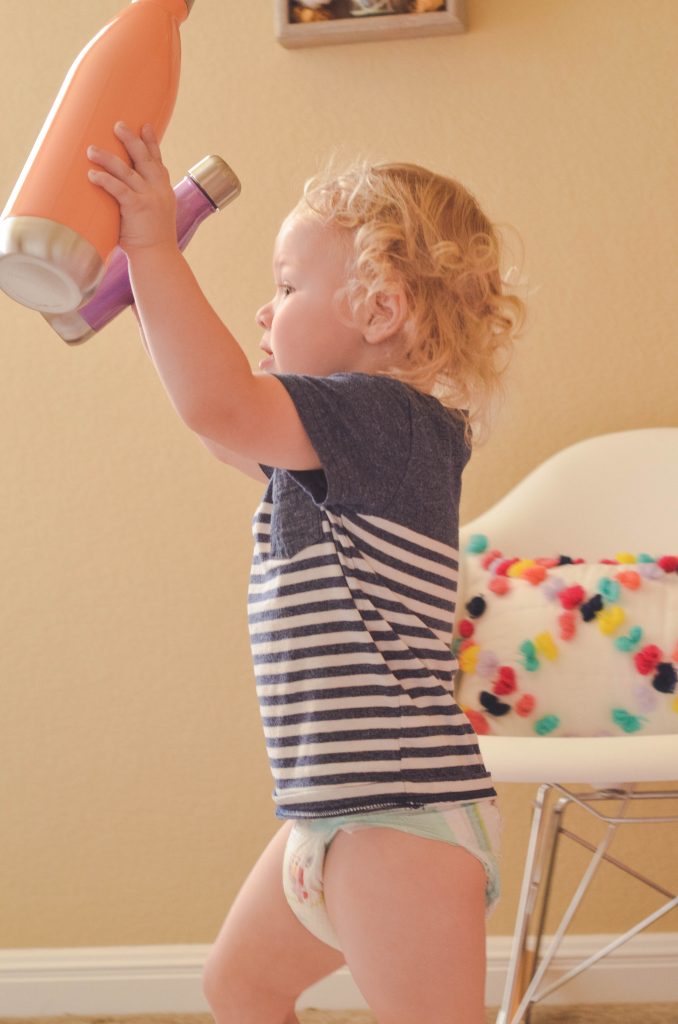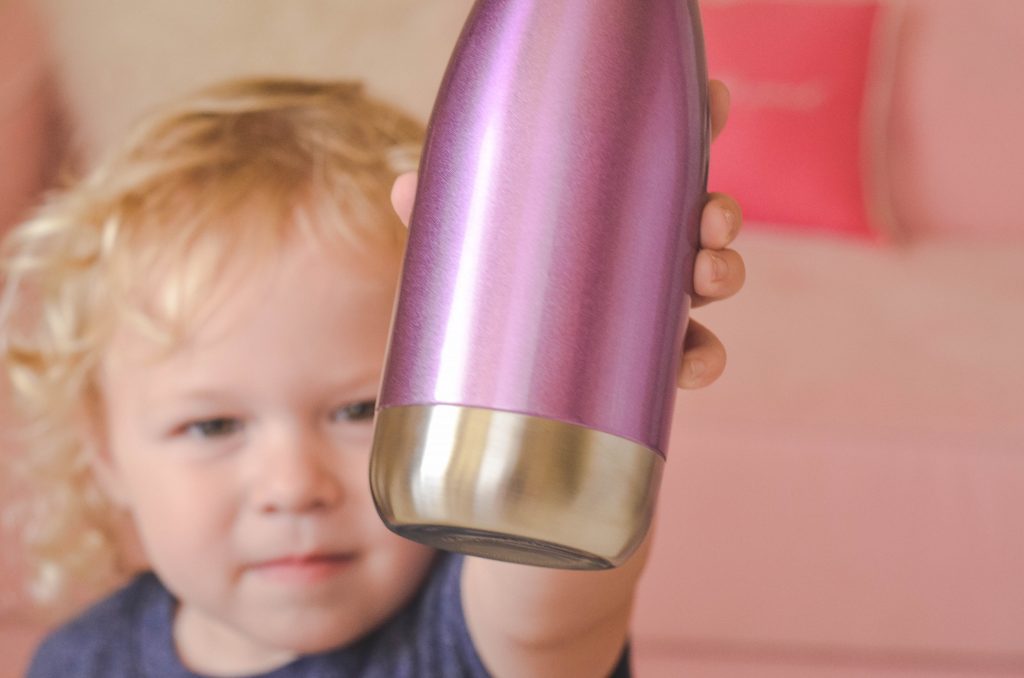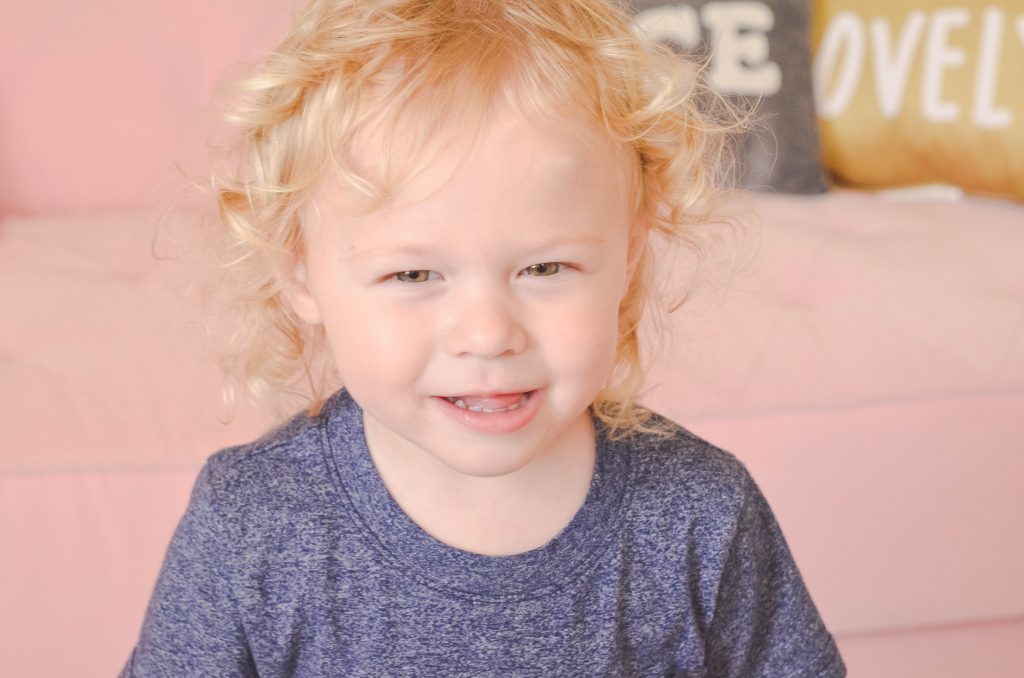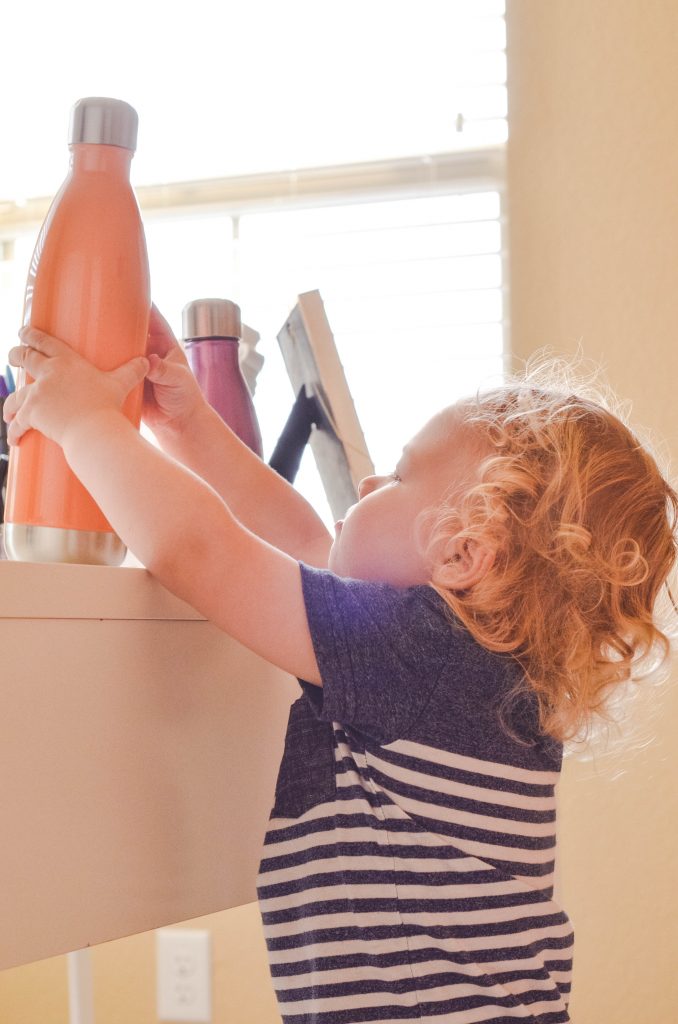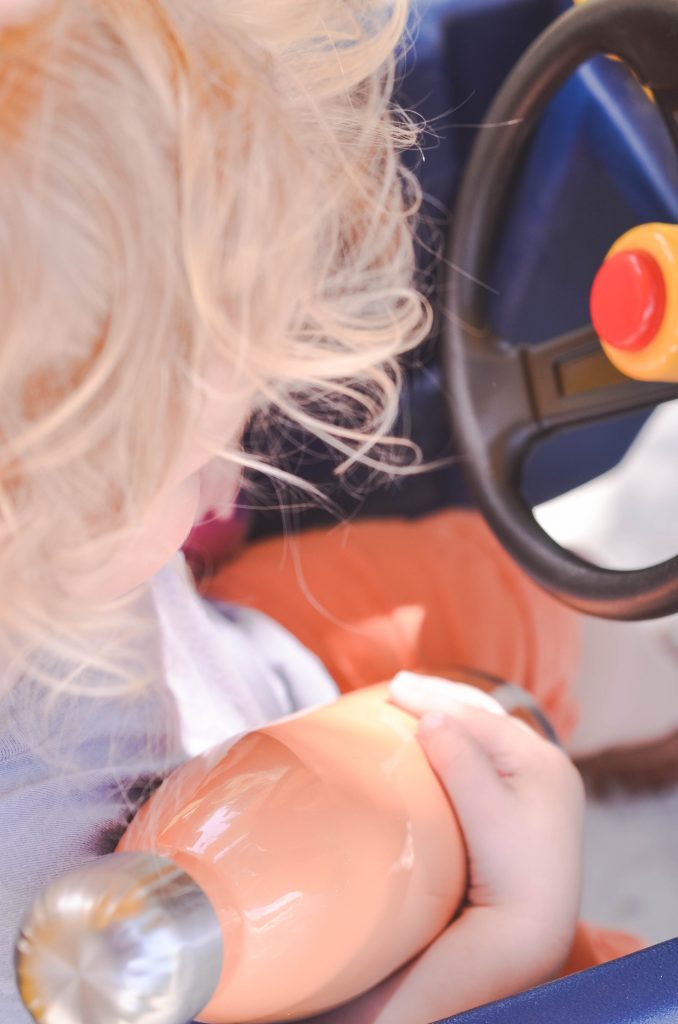 I love my new water habits. Drinking 70-90 oz of water a day is easier with cute, fashion-forward bottles. 🙂 Because I love my Simple Modern bottles so much I convinced them to give my readers a little discount!
Save 15% off with code SML15ALL
Drink up, y'all! 🙂