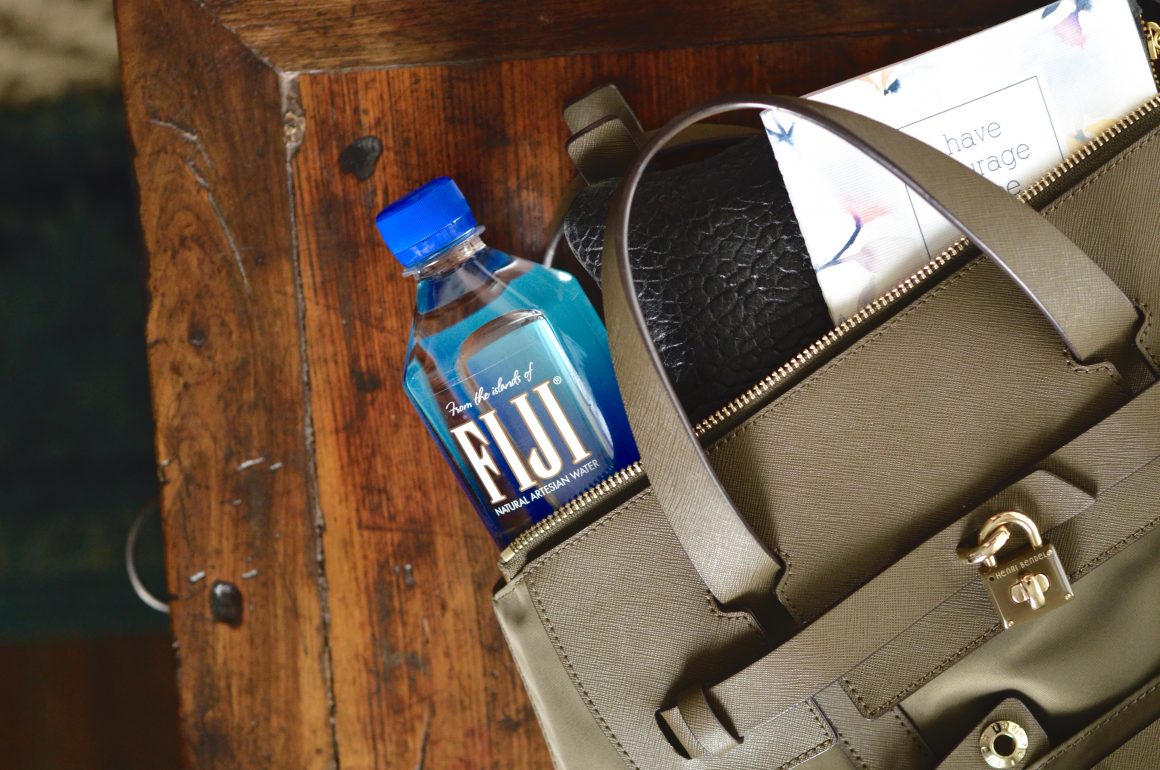 I'm an anti-typical-diaper-bag type of mom. They're cute and I own a couple but for some reason I tend to stuff them FULL of crap… So I stick to regular bags or backpacks with extra pockets.
Here's how I hide and lighten the baby stuff and what I carry on a daily basis.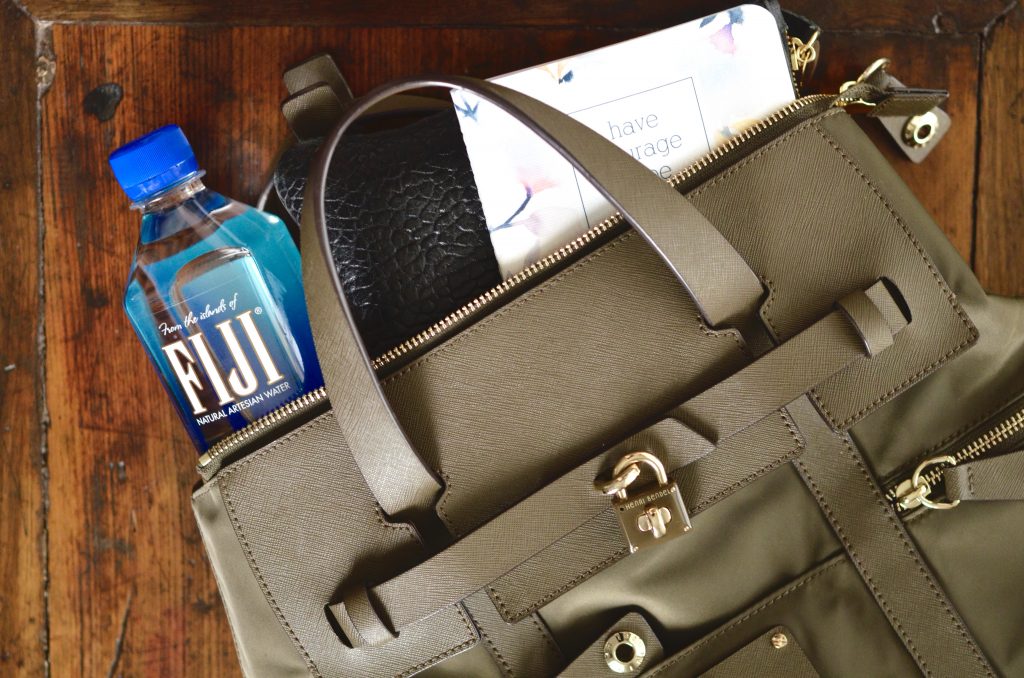 Water.
Duh. Just started my FIJI water delivery so I don't have to leave the house to grab a 24 pack. A little islander drops it off every month. (Haha I wish.) But it is bottled there so it's a treat to have them delivered. Carrying a bottle saves me from a sippy cup spill in my bag or if he runs out of water it's ready to go.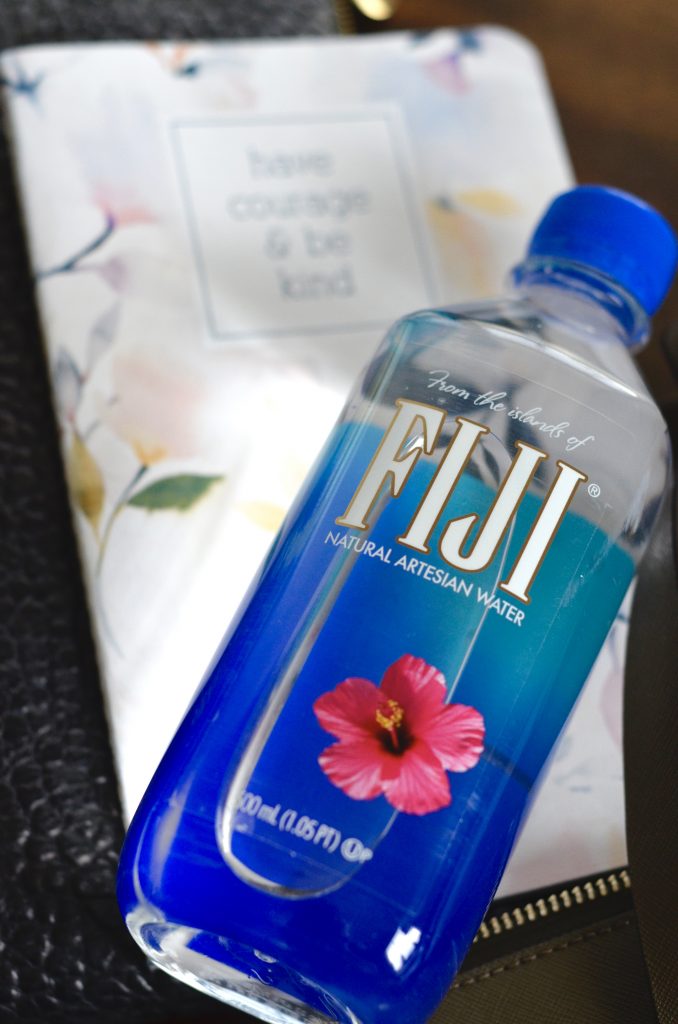 Zip clutch.
This is the BIG secret. My little, leather clutch holds wipes, two diapers, receipts, snack bags, and all my coupons. WHAT?! Yes, it does all of that. And keeps me in check to keep my bag clean.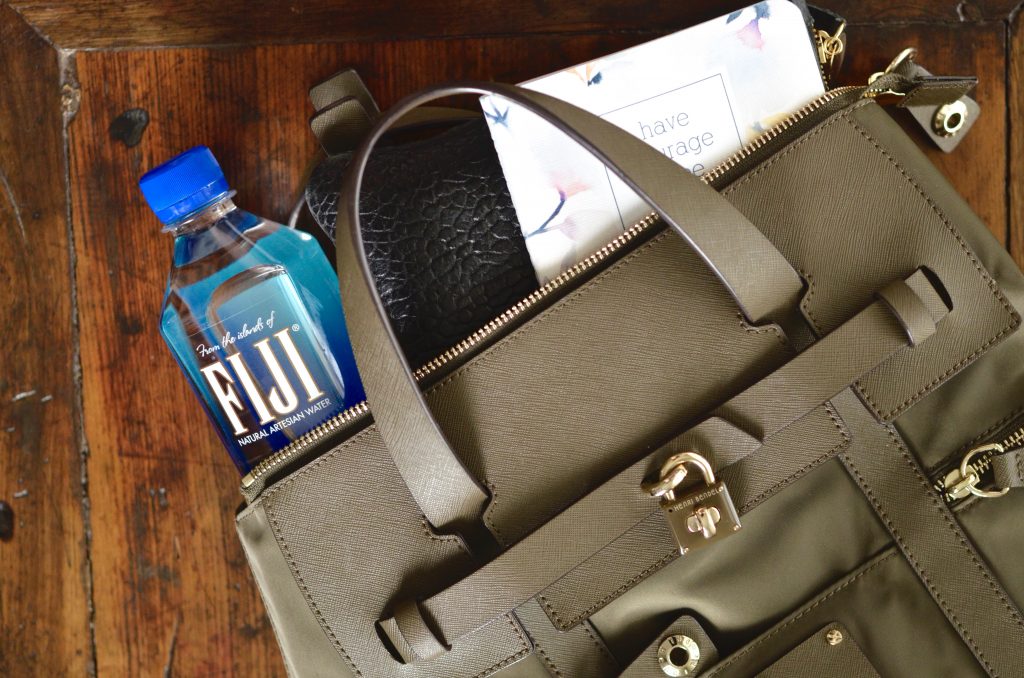 Cute note book.
May Designs is my spirit animal. I'm addicted. To-do lists, reminders and everything written in the perfect size notebook.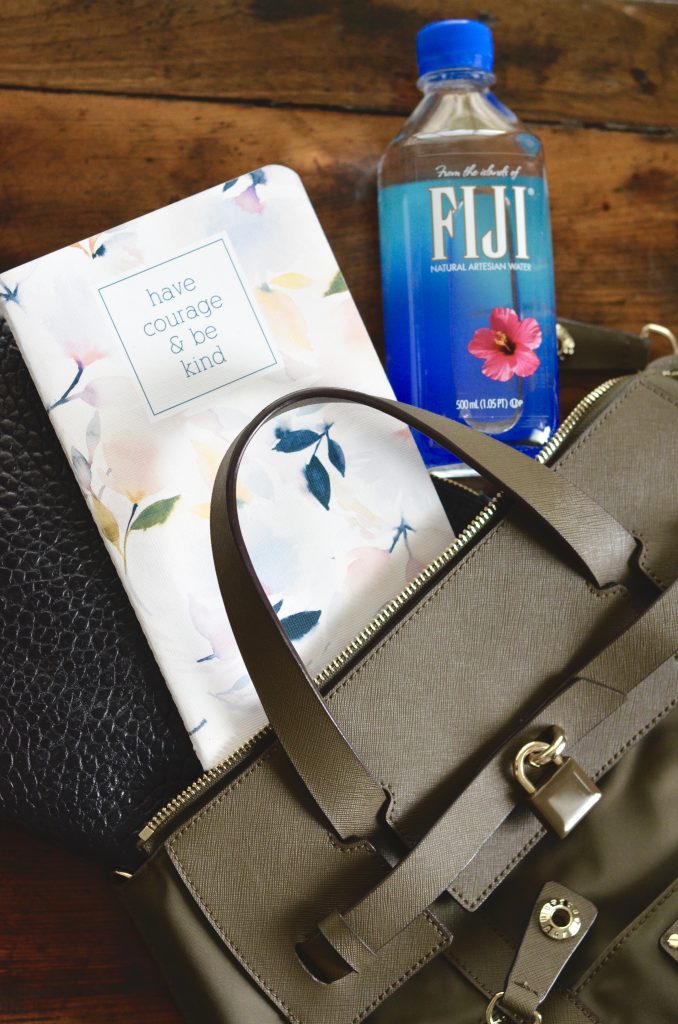 Zip wallet. I have to have zippered wallets because I have a habit of losing money… anyone else?
One – two small toys. Hot wheels and little animals fit well and add little to no weight. And they'll save you in a bind during major melt downs.
One lipstick and one mascara. Leave the house without makeup? Carry one of each and you're totally okay to go out in public! (And not lugging the whole makeup bag.)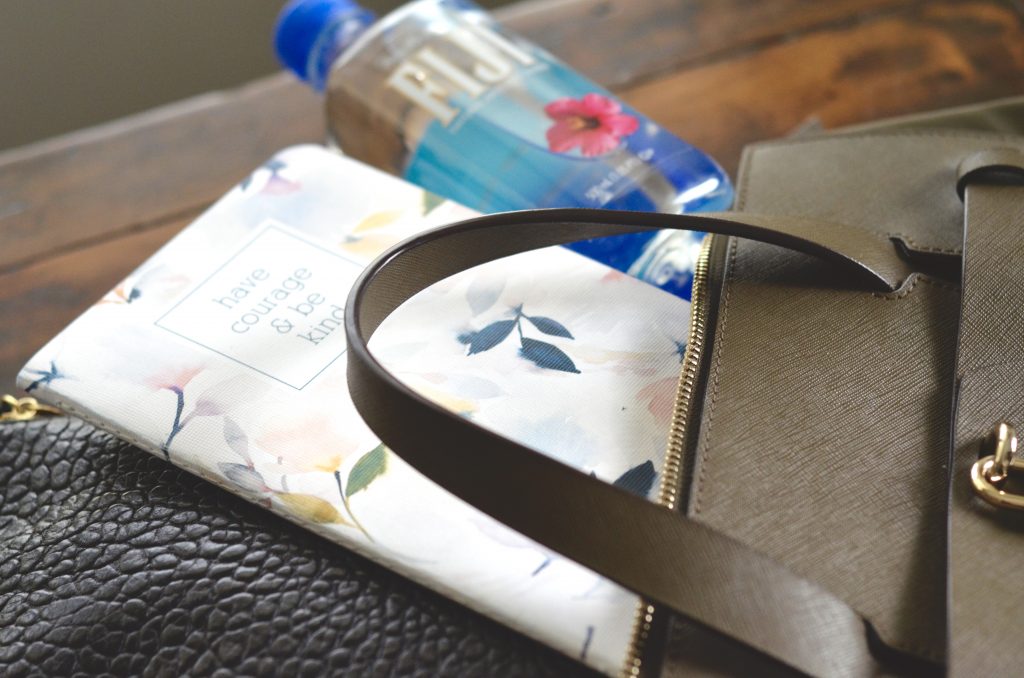 Comment with what's all in your purse below!
Please follow and like us: