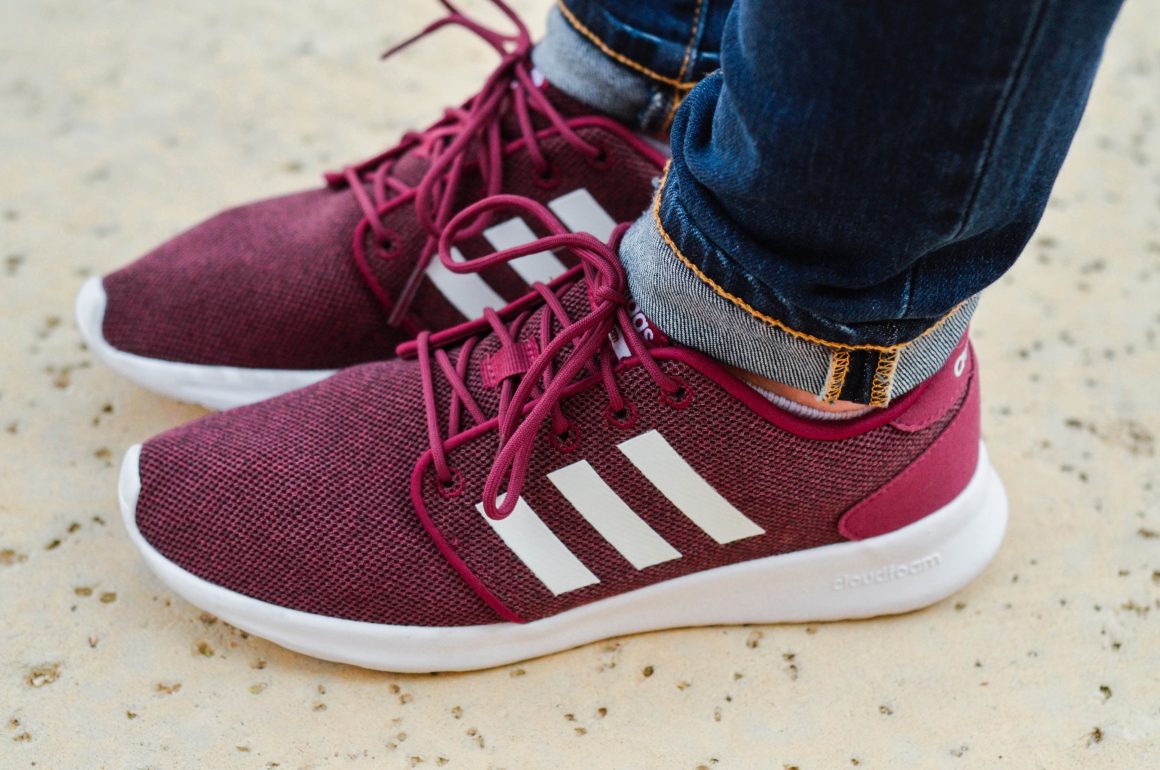 Ready to board the Holiday Hot-Mess Express?
Those days when you don't get to shower or wash your hair and you're running on caffeine and holiday fumes? (We've all been there…) I'll be doing my best to avoid that crazy train. Here are my tips to avoid the holiday stress or at least fake-it-till-you-make-it!
Good shoes to run all those errands. I chose a versatile pair of adidas from Famous Footwear to be able to wear with workout clothes (that I didn't work out in), dress and jeans. See below for how I styled them two ways! And I picked up some new tennies for Crosson, too. Tip for wearing workout wear – throw on a moto jacket and viola – dressed up athleisure!
Dry Shampoo. Duh.
Snacks in your bag for YOU. A handful of almonds will go so far!
Planning ahead. I try to have ALL my shopping done after Black Friday weekend or Cyber Monday. (Stay tuned for all the sneak peeks and my favorites!)
Take some downtime. Plan to wake up a little earlier before everyone else wakes up to enjoy that cup of jo or plan your day ahead. My husband always tells me to have a daily to-do list so I can track my time and plan ahead. It helps tremendously. (But don't tell him I said that…) 🙂
Most important tip: HAVE FUN! Relish in the holiday spirit, say thank yous and pass out compliments, play Christmas music and sing as loud as possible, wear that ugly sweater, make your family wear those ugly sweaters, watch cheesy Christmas movies and enjoy the time with your family!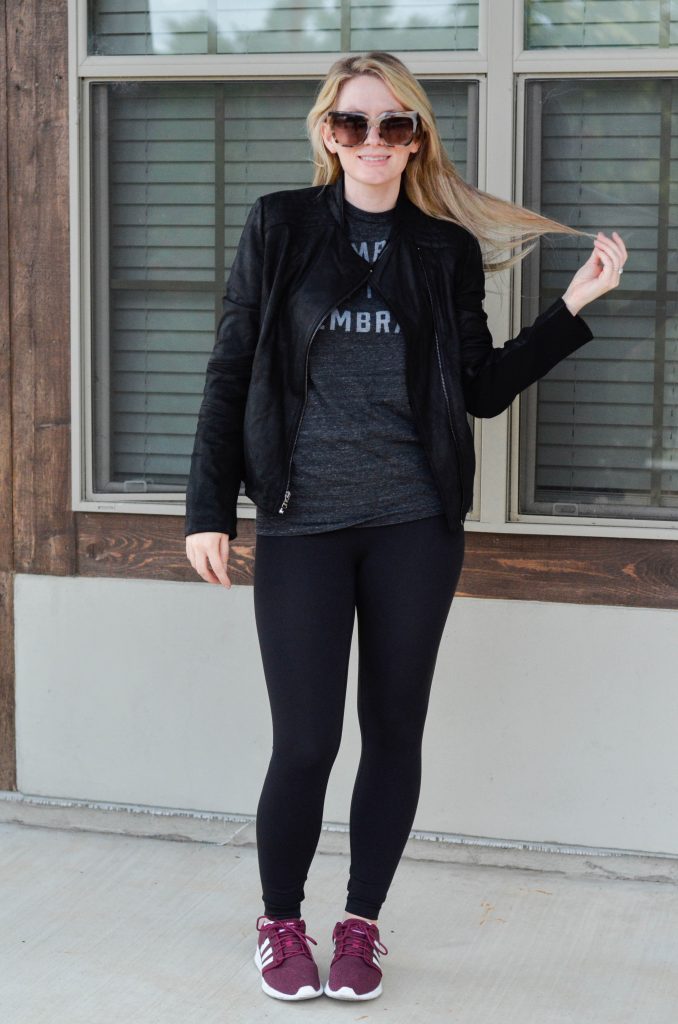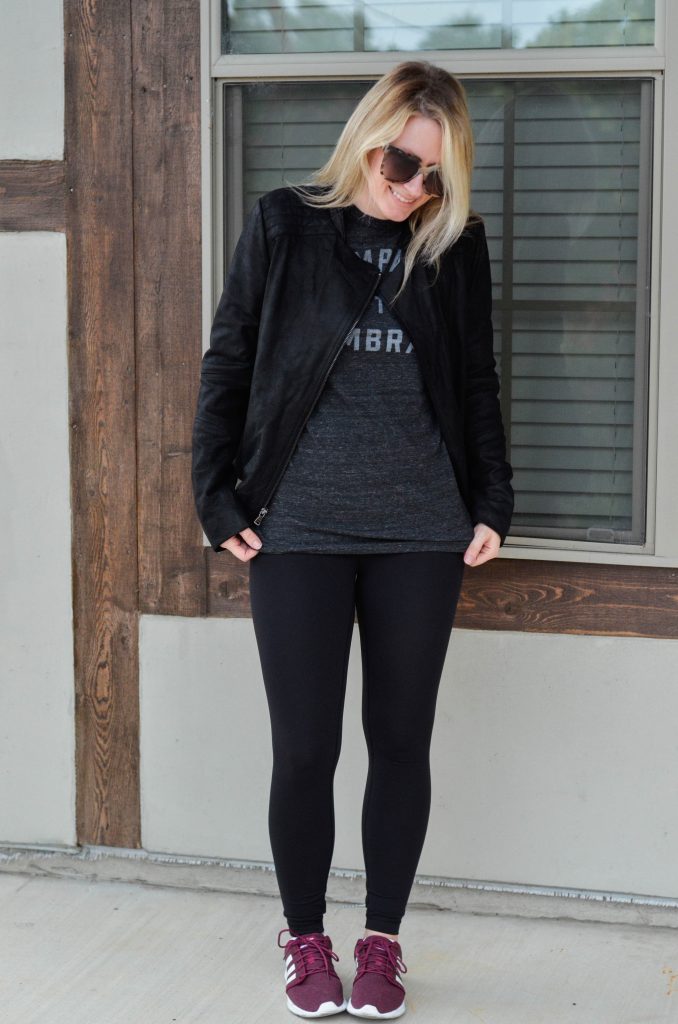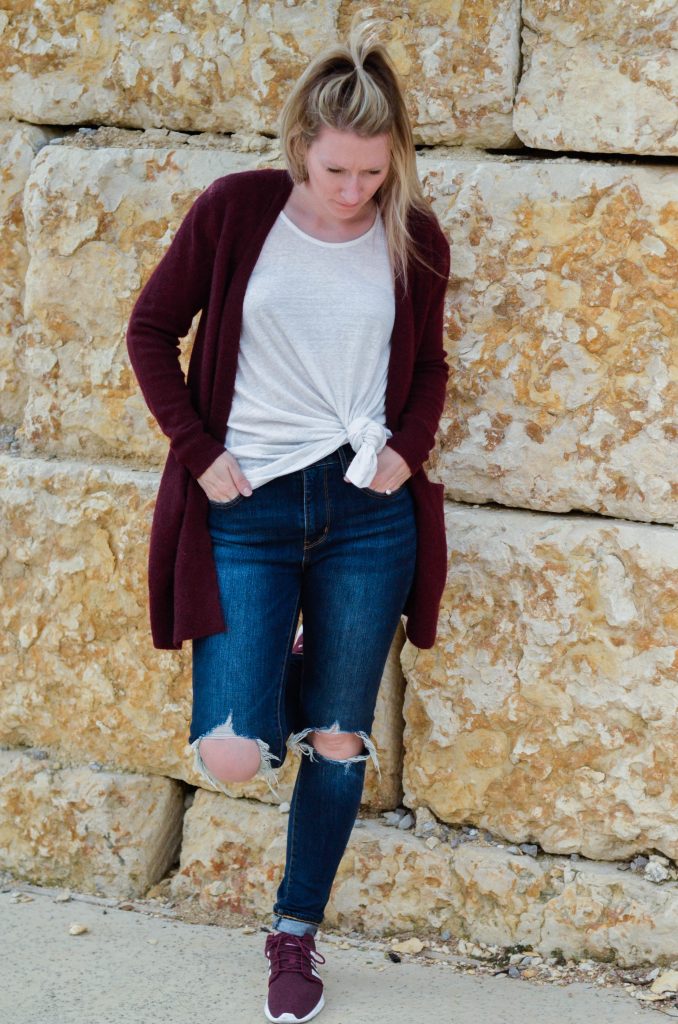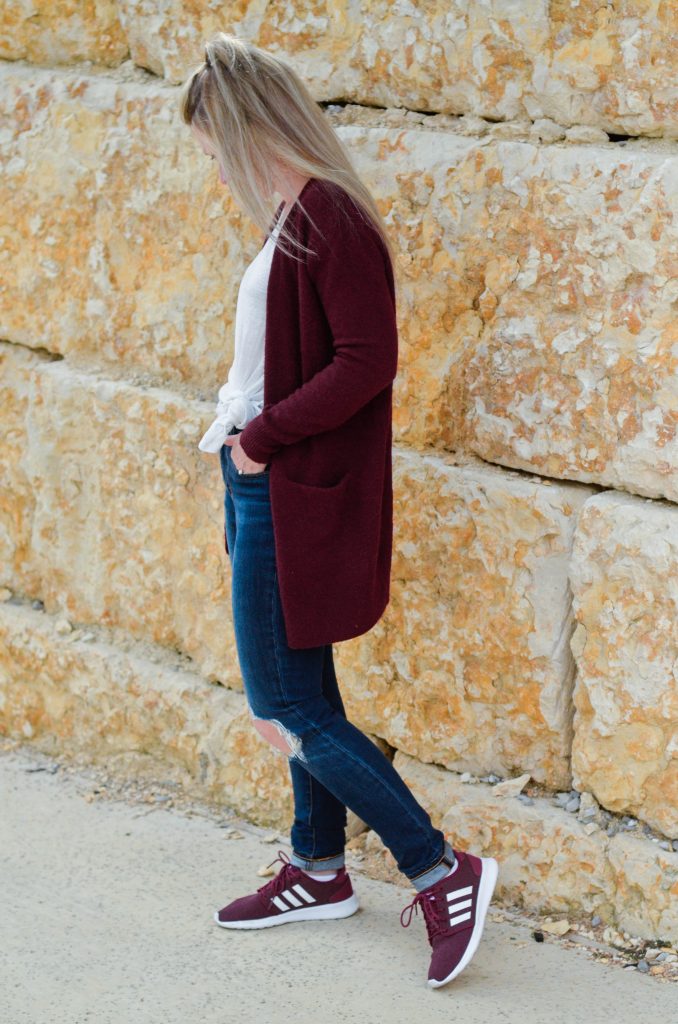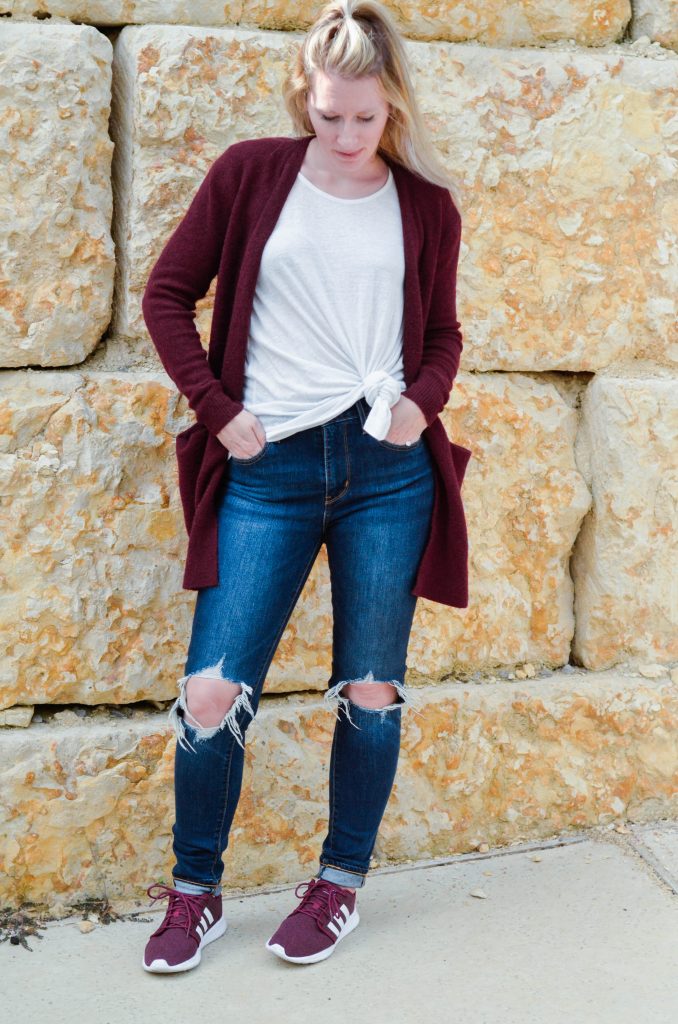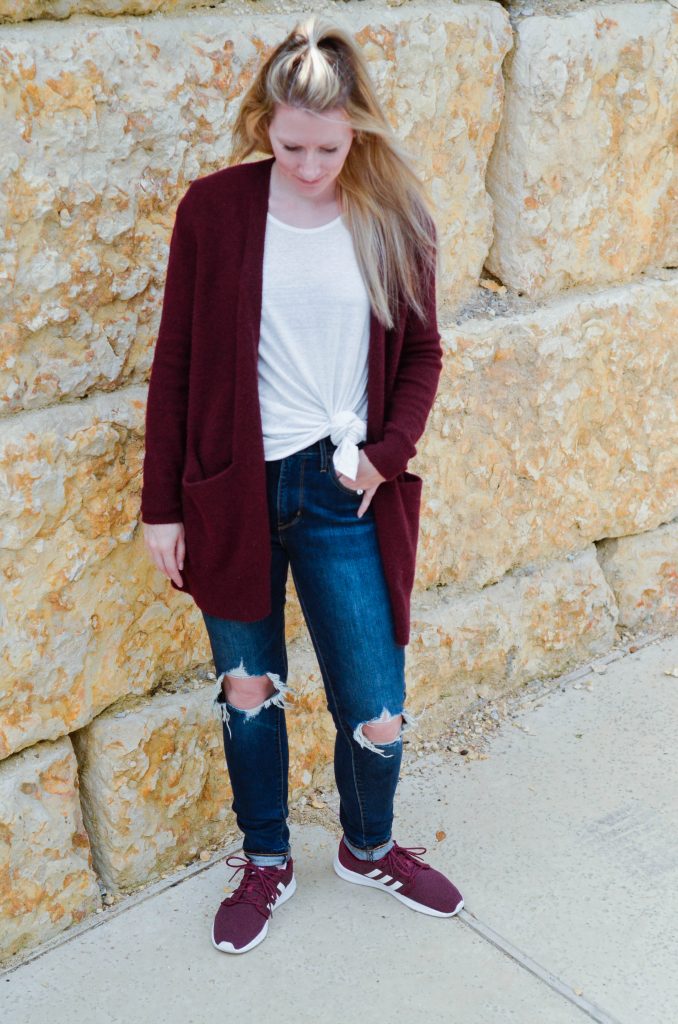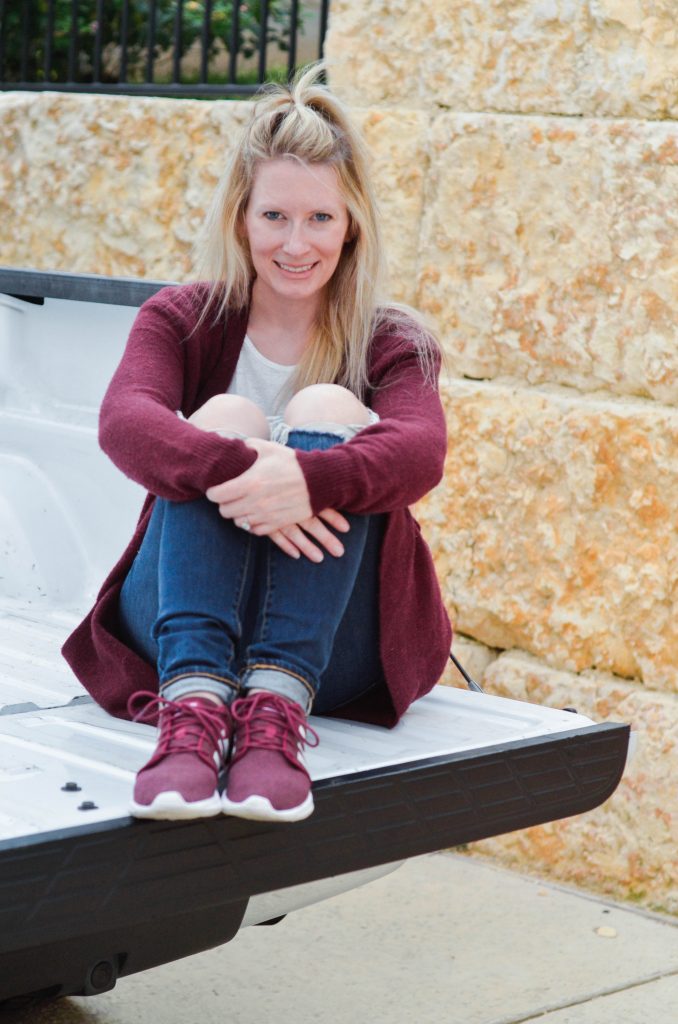 Wishing you the best holiday season!
Thank you to Famous Footwear for kindly sponsoring this post. All opinions are 100% honest & completely my own.