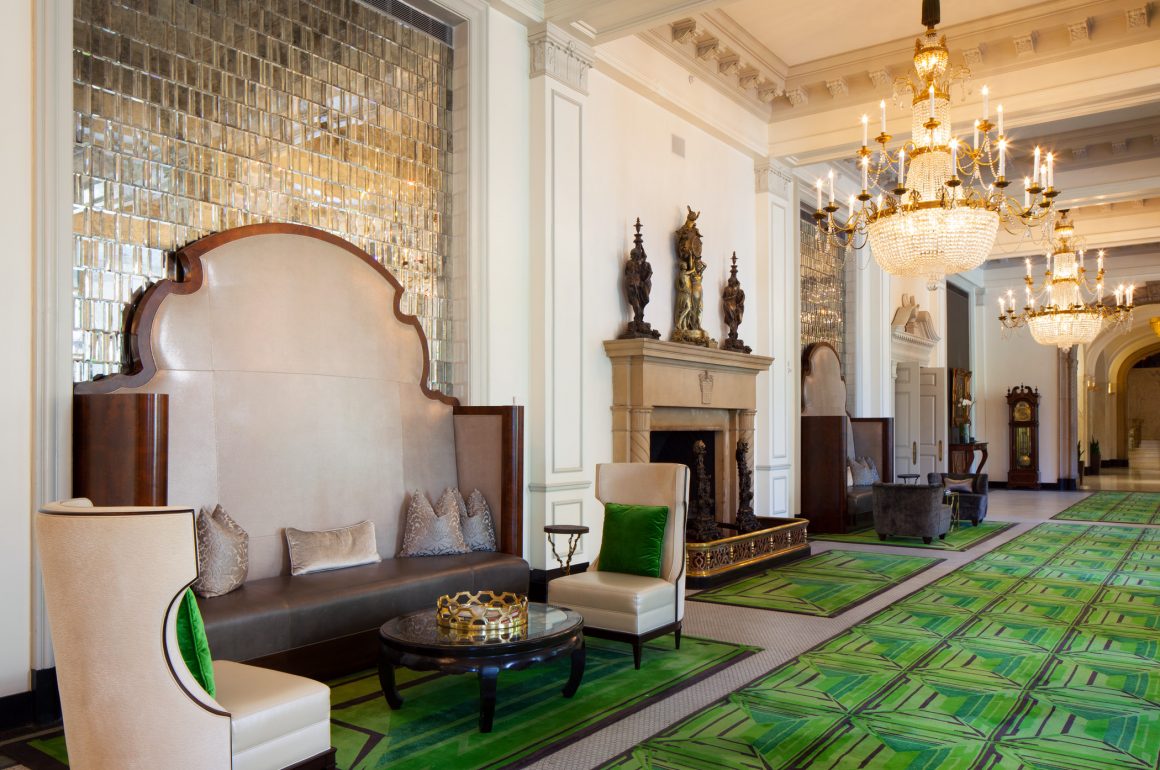 I won't have to write much for this trip. The pictures do all the talking. Thank you to The St. Anthony Hotel and San Antonio Rodeo for an incredible weekend!
Basically, The St. Anthony Hotel is a magical hotel perfect for families and their furry friends.
The nicest dog-friendly hotel we've ever had the pleasure of staying.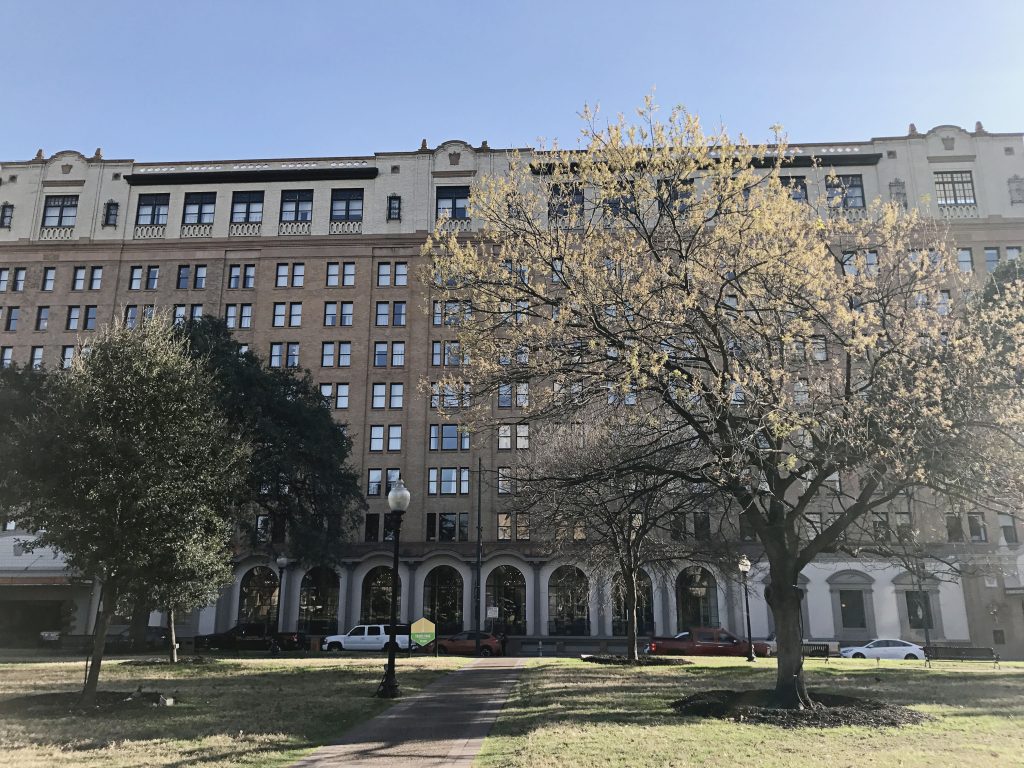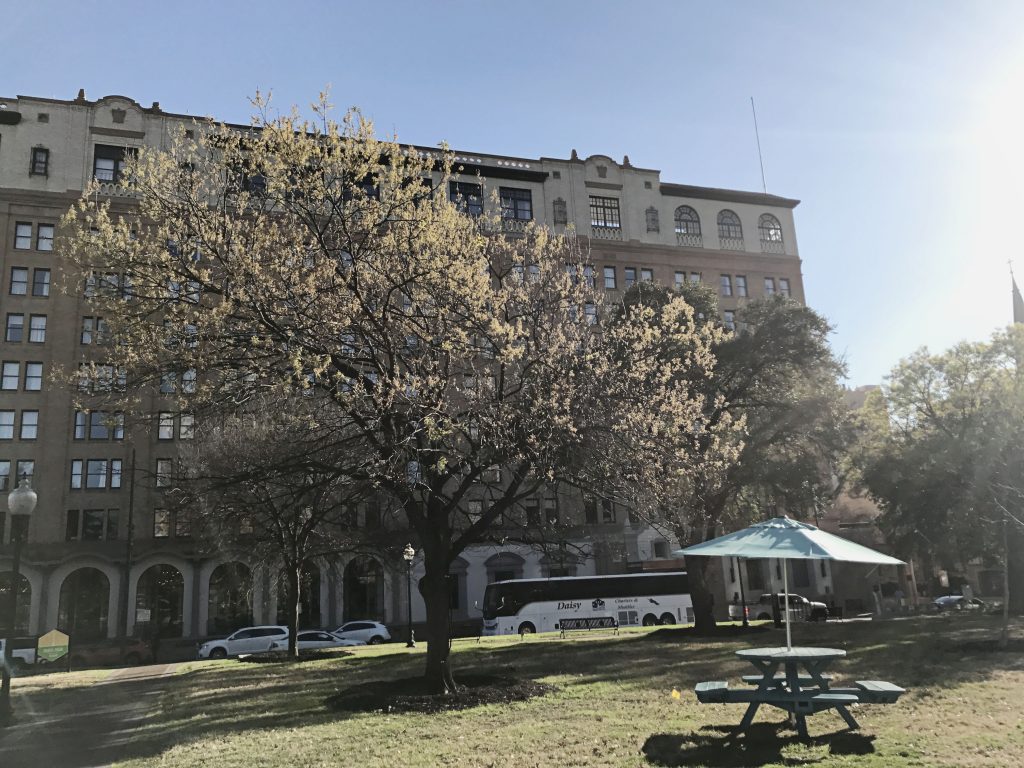 The hotel, built in 1909, doesn't look like much from the outside. Just another downtown San Antonio hotel by a park, you might think. Just wait. Wait until your door is opened by the nicest doorman and you walk into the most grandiose lobby. Just wait until you see the chandeliers.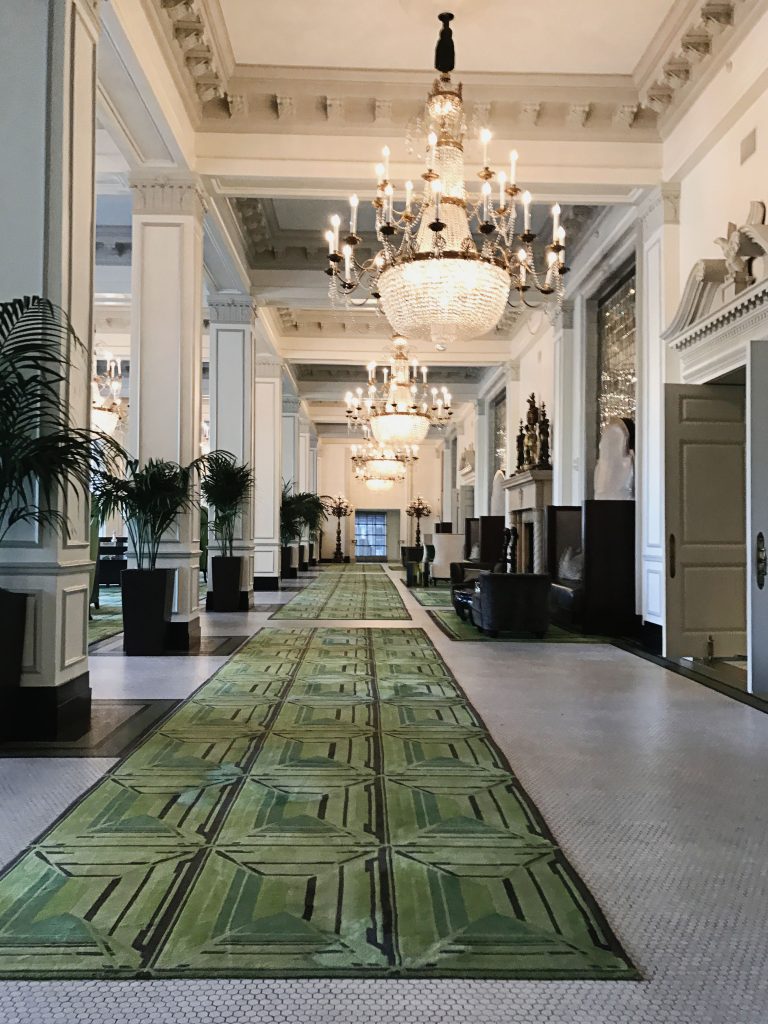 Told ya so. And that's just the beginning. There's probably 300 chandeliers. Not kidding.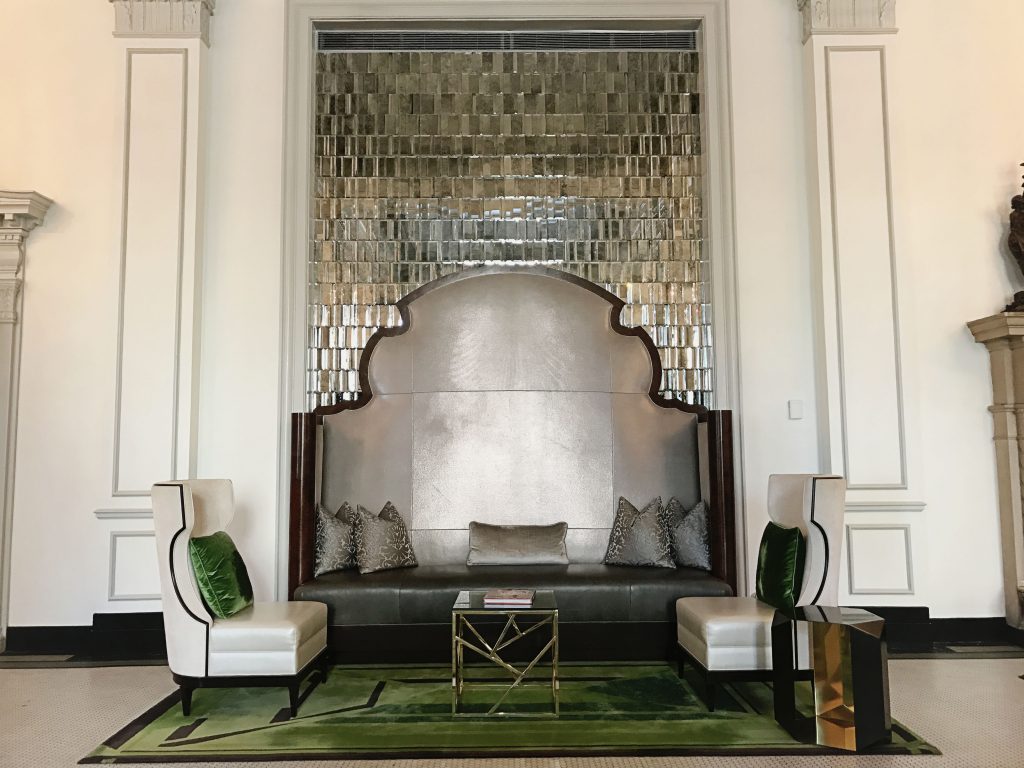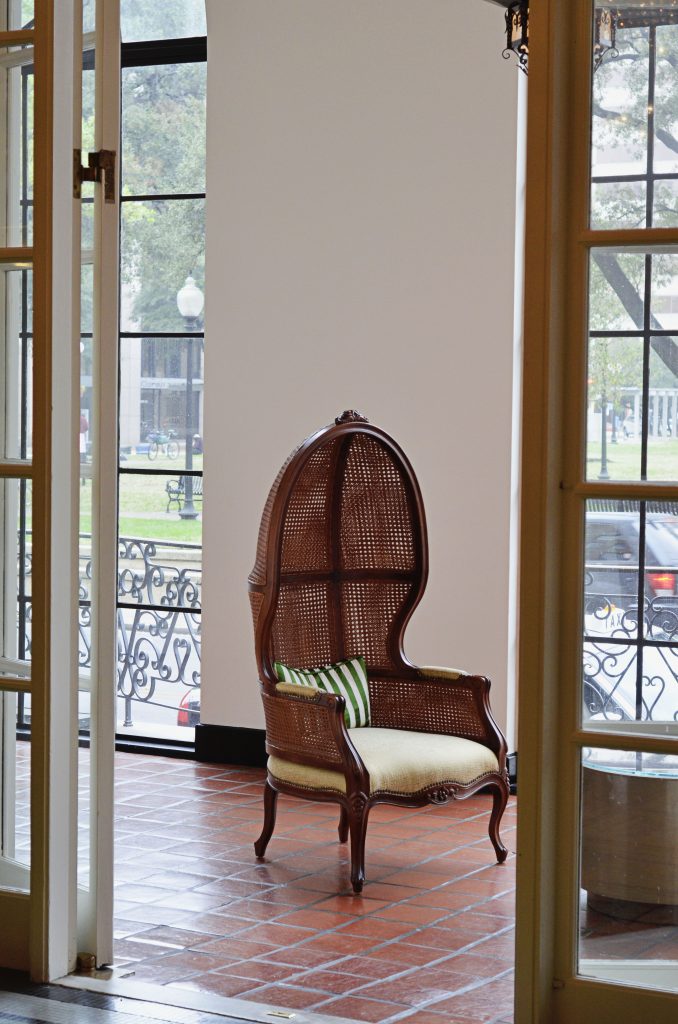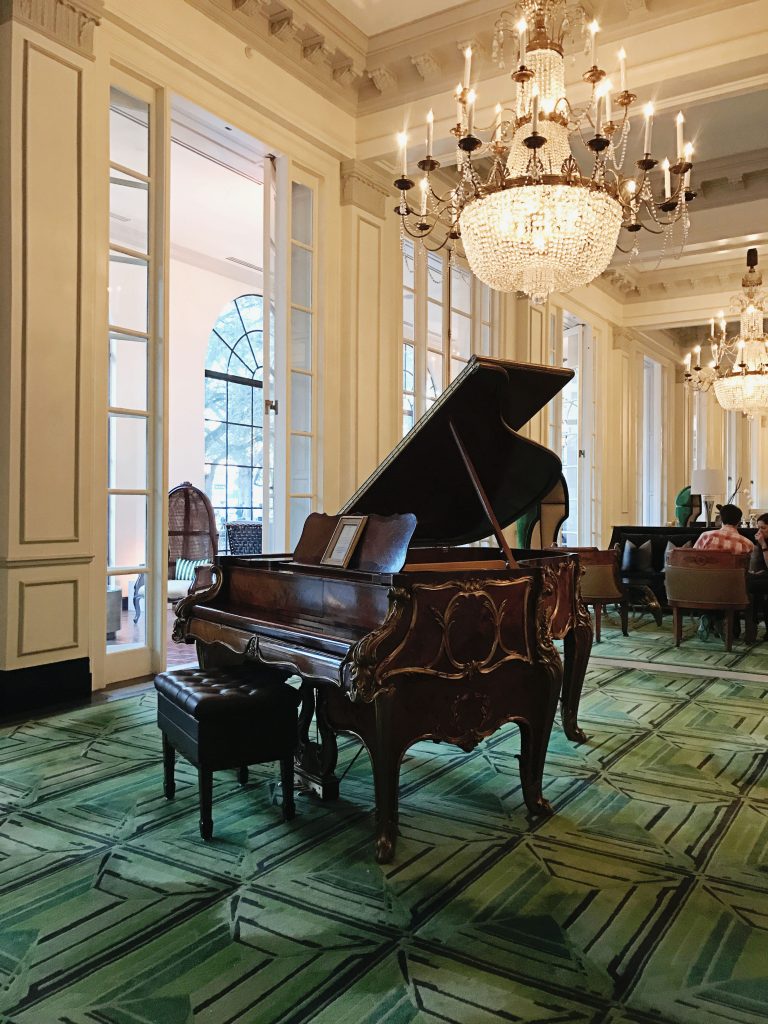 Suites
The hotel had a massive remodel in 2012 and it does not disappoint. You'd never guess that your room could be over 100 years old. Flat screen tv, mini bar, modern switches, gorgeous bathrooms and immediately greeted by chips and salsa. If Presidents Dwight D. Eisenhower and Lyndon B. Johnson, General Douglas MacArthur, Eleanor Roosevelt and Princess Grace enjoyed their stays here, then you should to. Need I say more? The dog and kid had no trouble adjusting.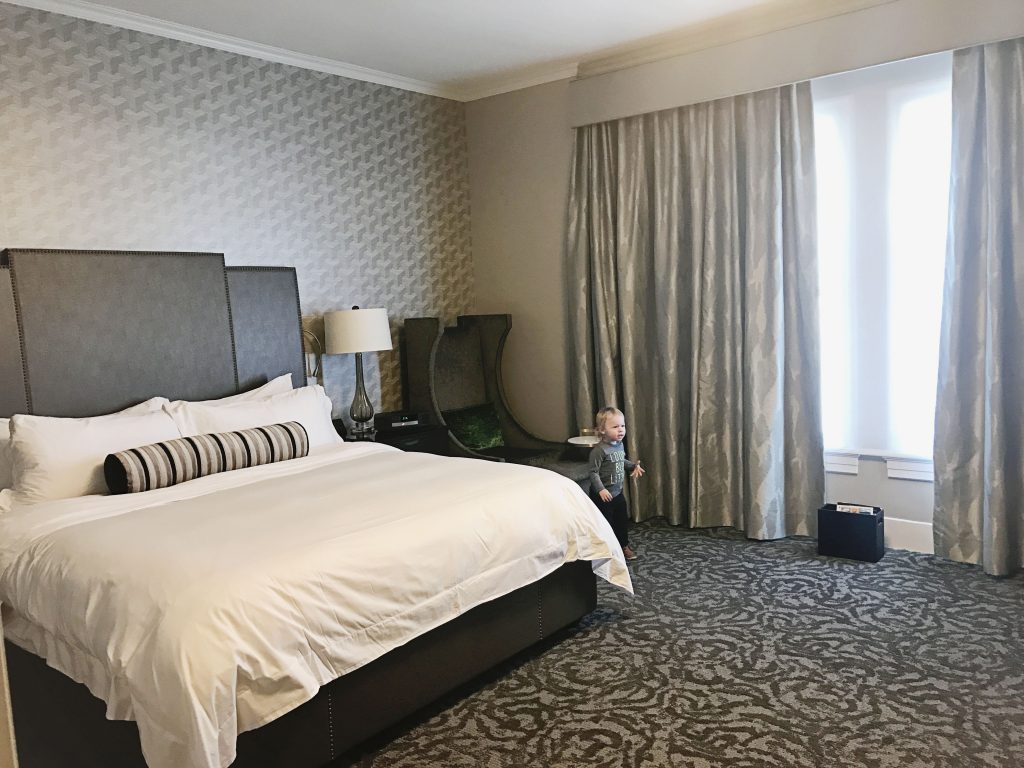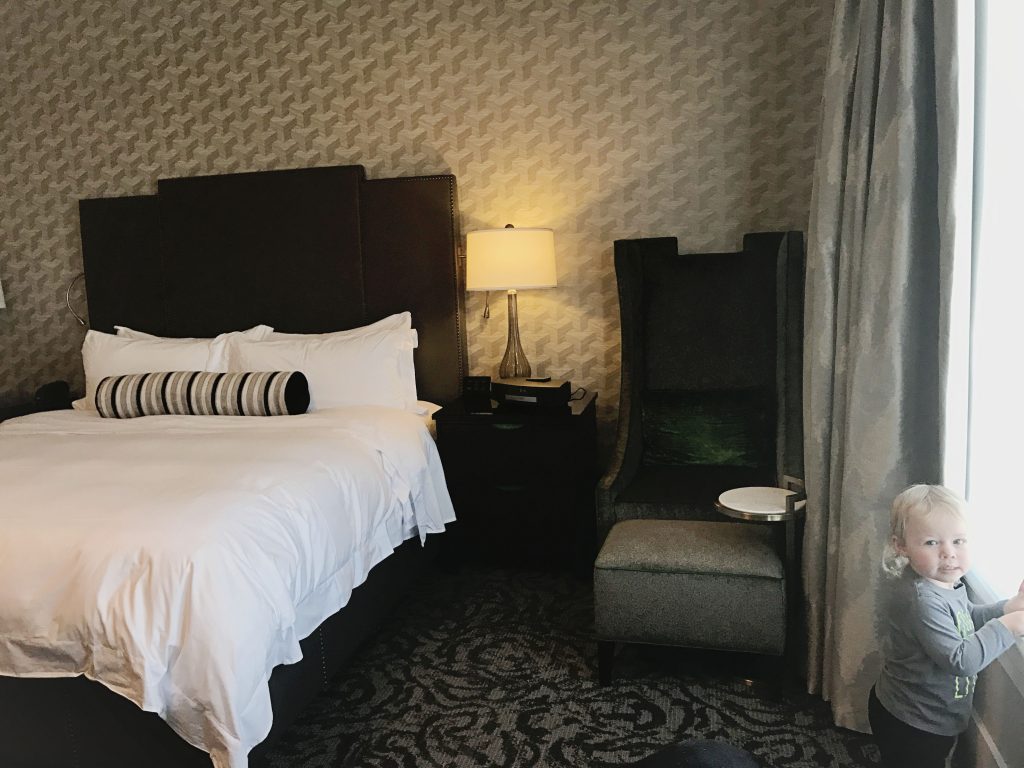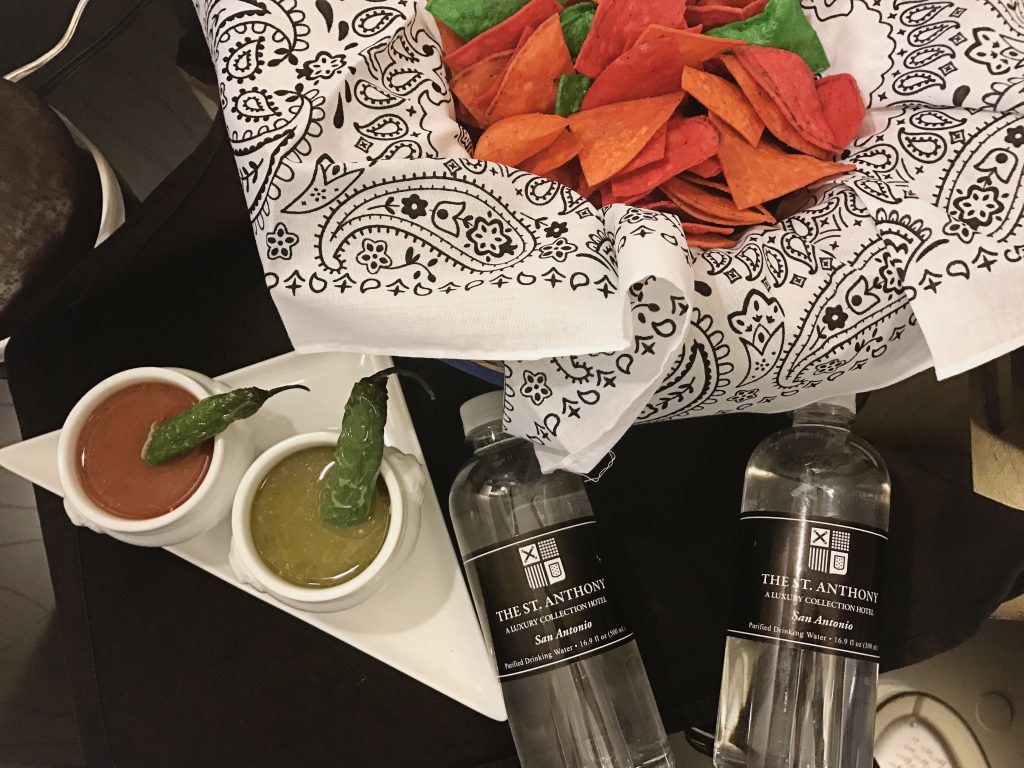 Pool and Terrace
Take a peek at the pool overlooking downtown San Antonio. Had we not been going to dinner at Rebelle I would have jumped right in!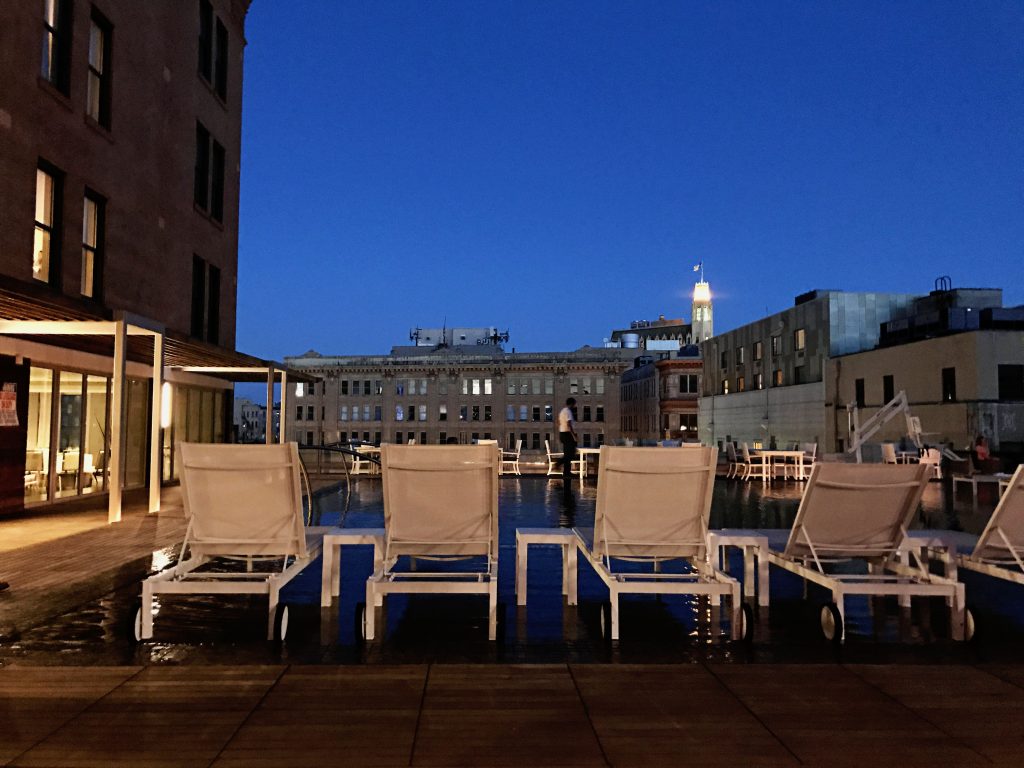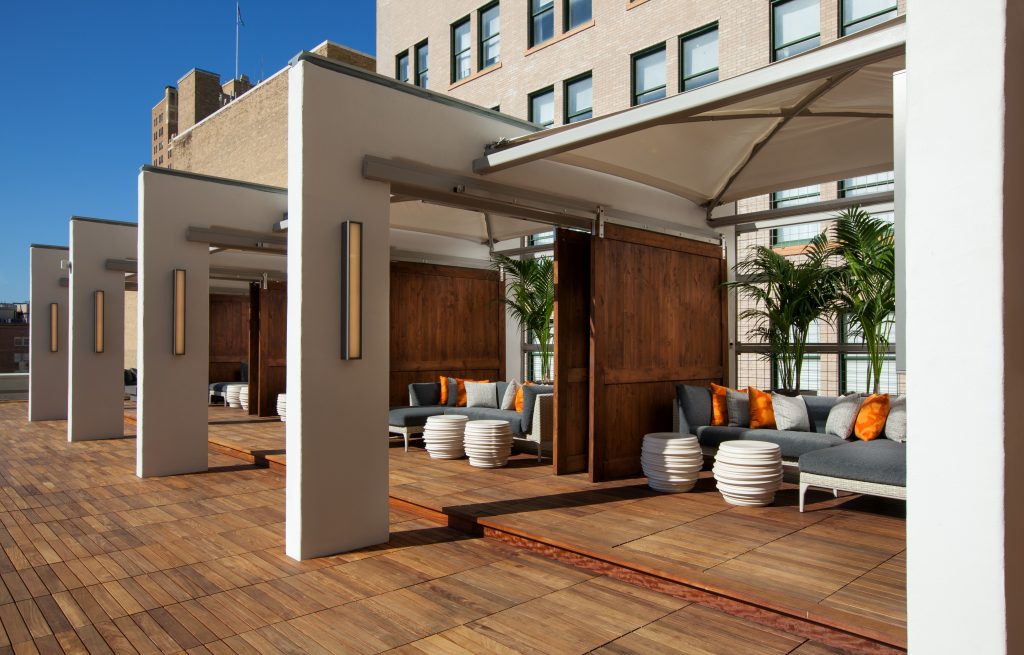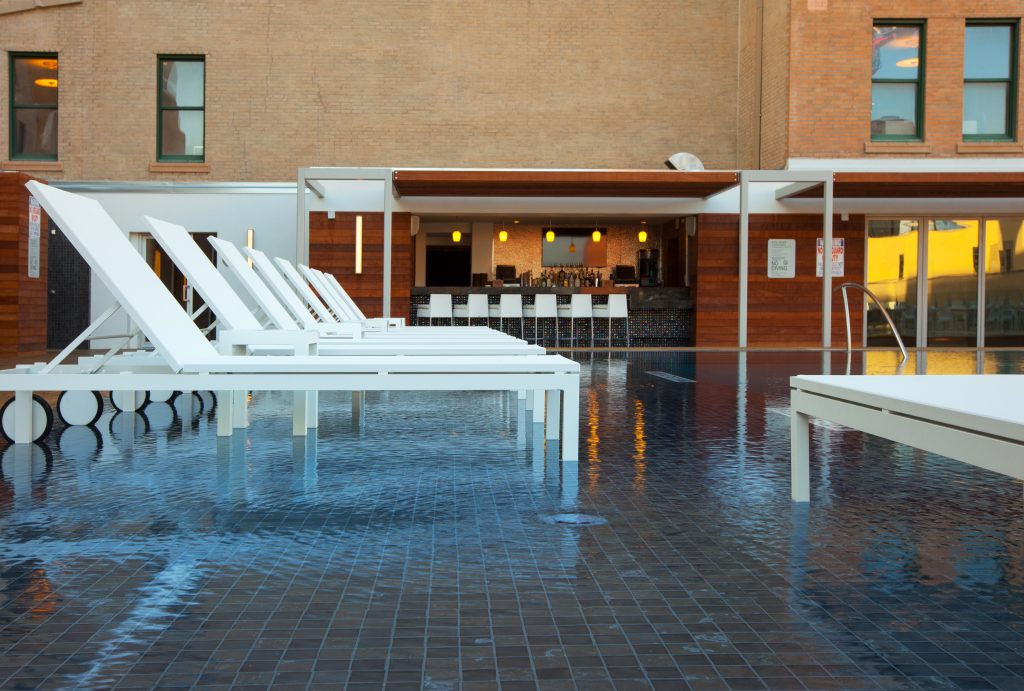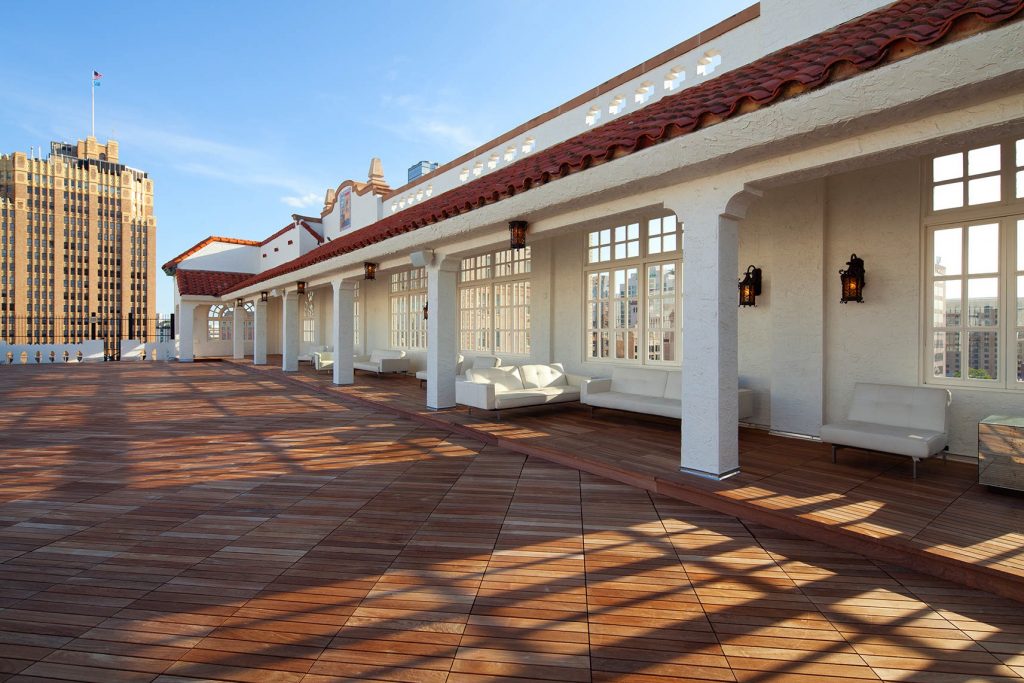 Eats and Drinks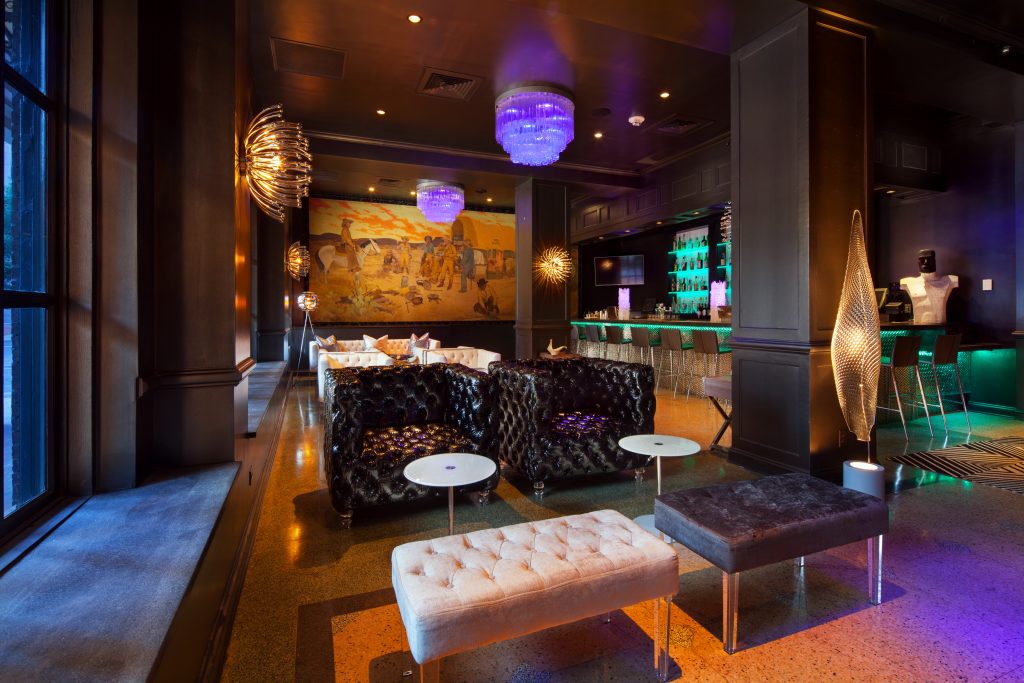 Drinks at Haunt and dinner at Rebelle were incredible. The signature drinks at Haunt are named after the "ghosts" at the hotel. Creepy but oh, so cool. FYI – the drinks are strong! 🙂 Delicious, but strong. Rebelle was honestly mouth-watering and I totally see why Texas Monthly named them one of the best new restaurants. My favorite dishes? Spinach Pudding (similar recipe served in the hotel in the 40's) and the creme brulee. We sat and talked with Chef Steven Bowers and owner Andrew Goodman as we ate on all the possible dishes that we could have. A fun night with great eats, signature drinks and lots of laughs.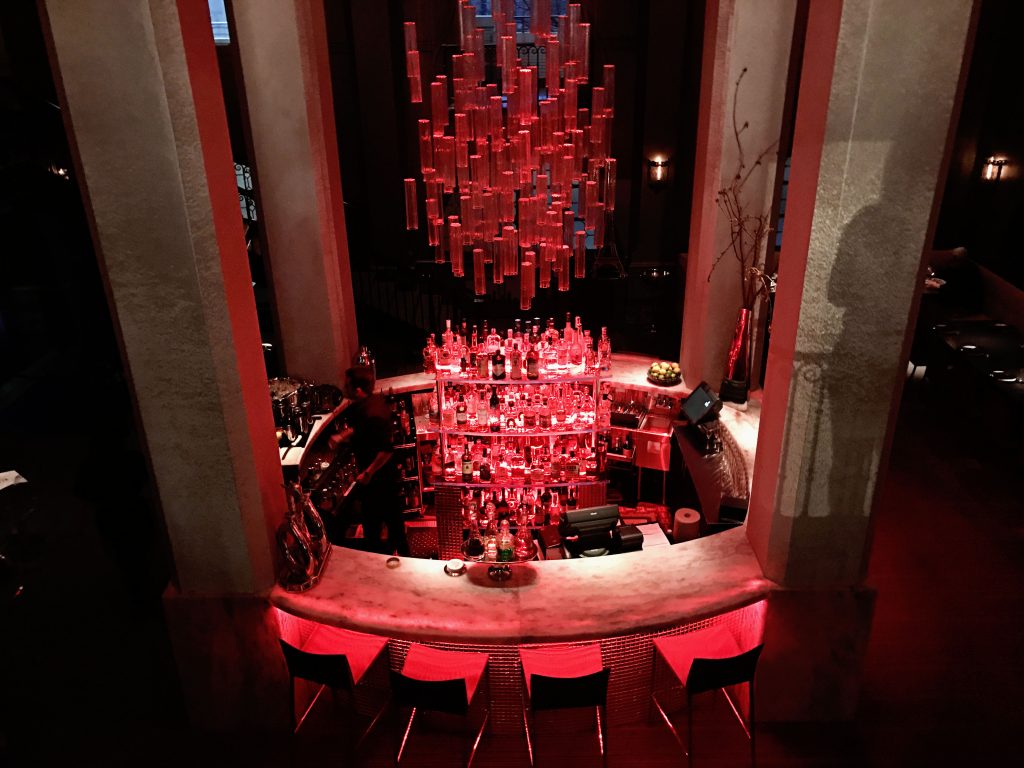 Celebrations
Weddings and events here are not only gorgeous but have so much history behind them. Over a hundred years of weddings, meetings, dinners and dates in these ballrooms, once a members only club to stars and San Antonio's finest. If those walls could talk they'd tell you about the creation of Southwest Airlines, the San Antonio Spurs, the Rodeo, Fiesta and events with stars from Judy Garland to George Clooney!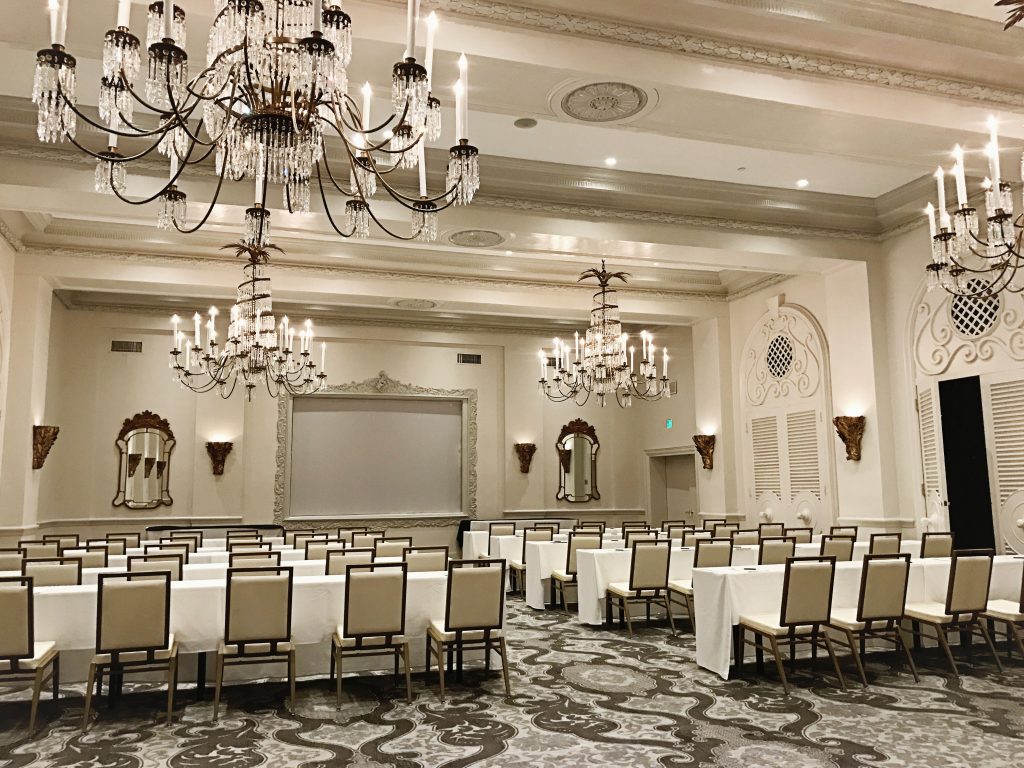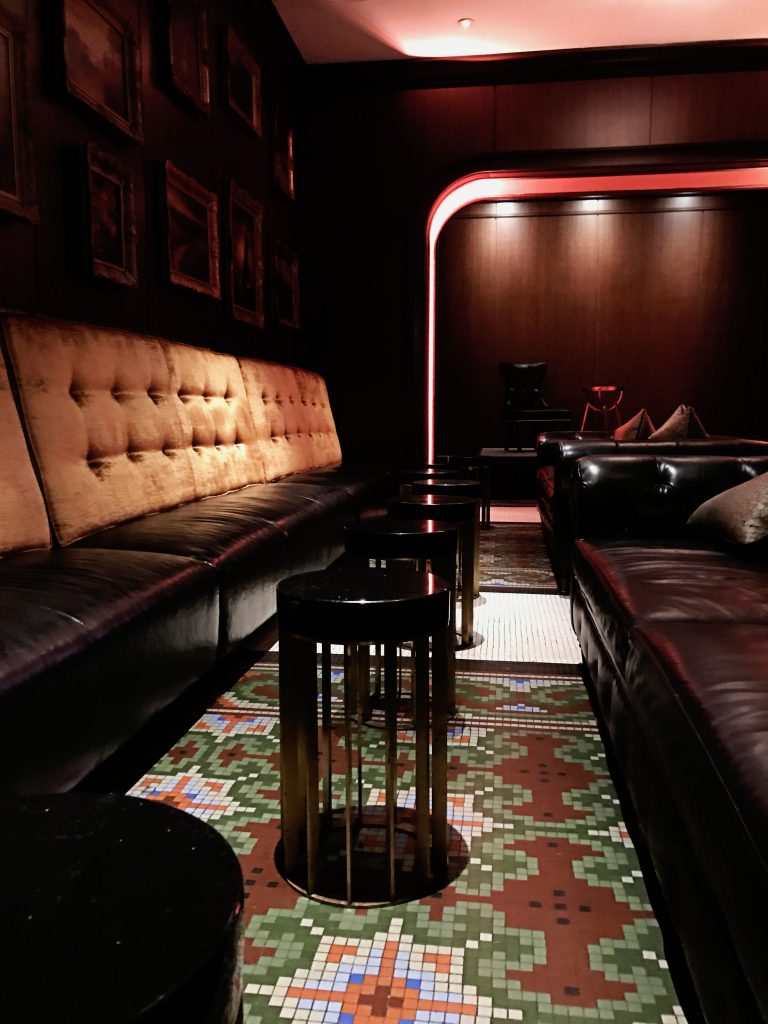 Enjoy a few more shots of the first luxury hotel in San Antonio.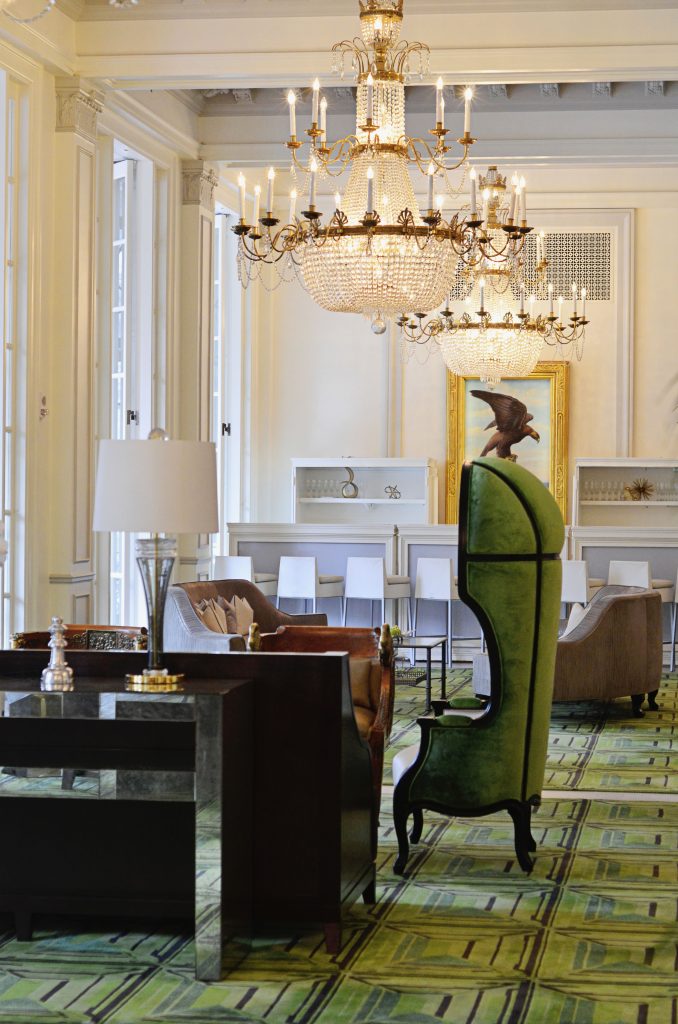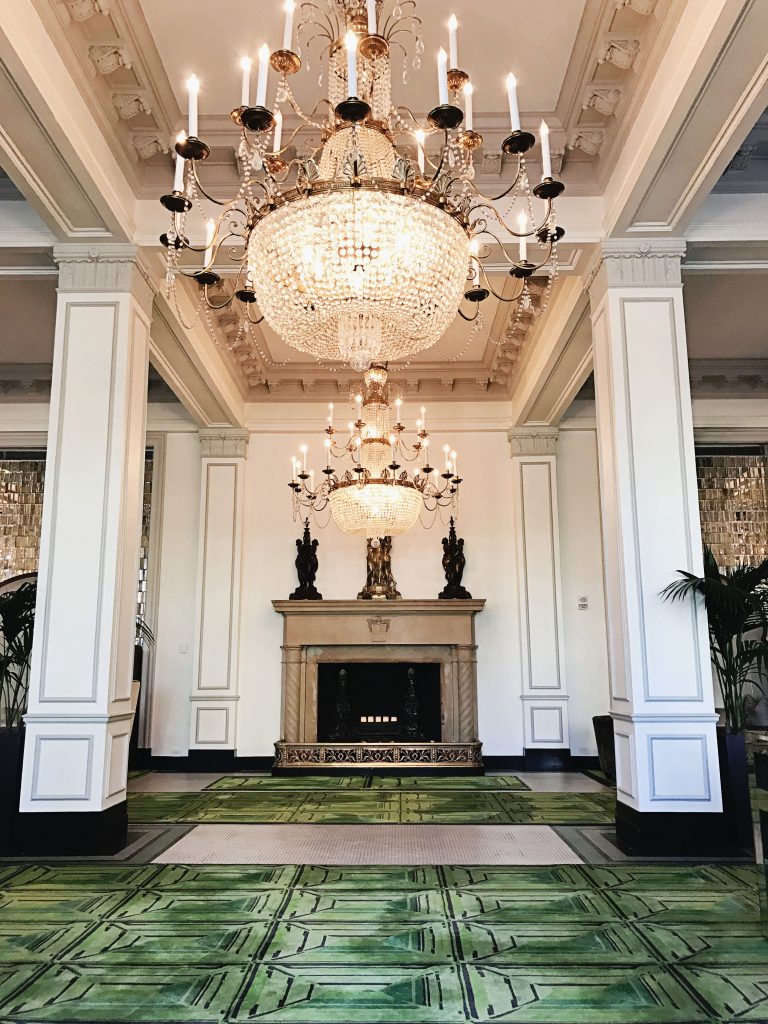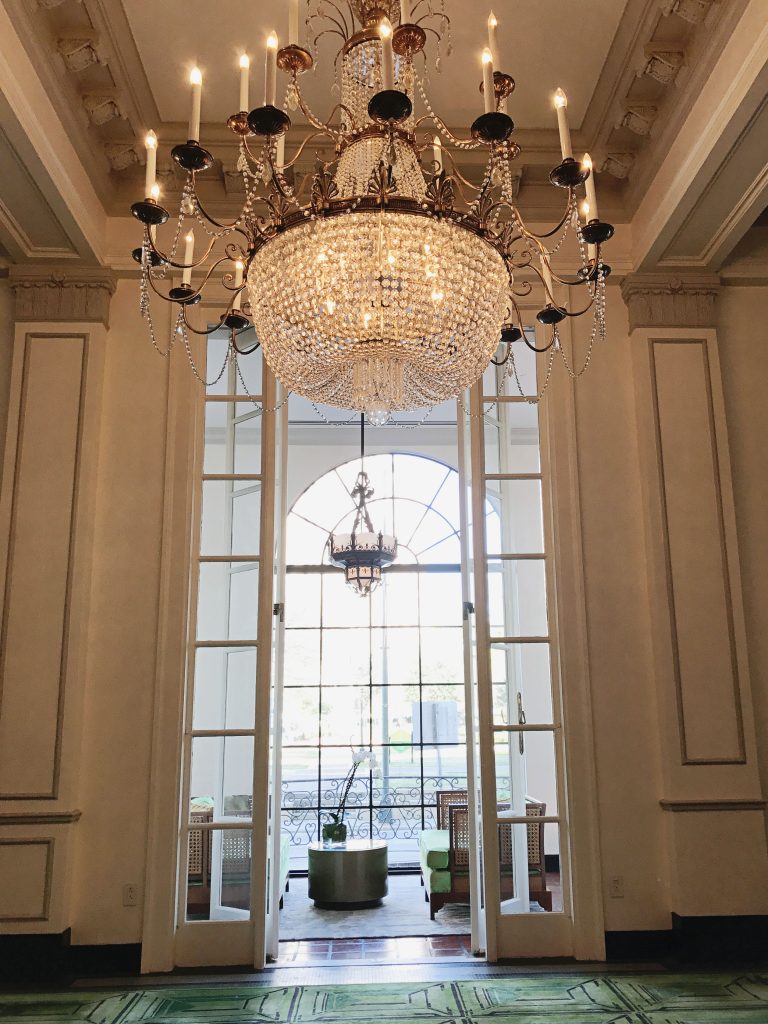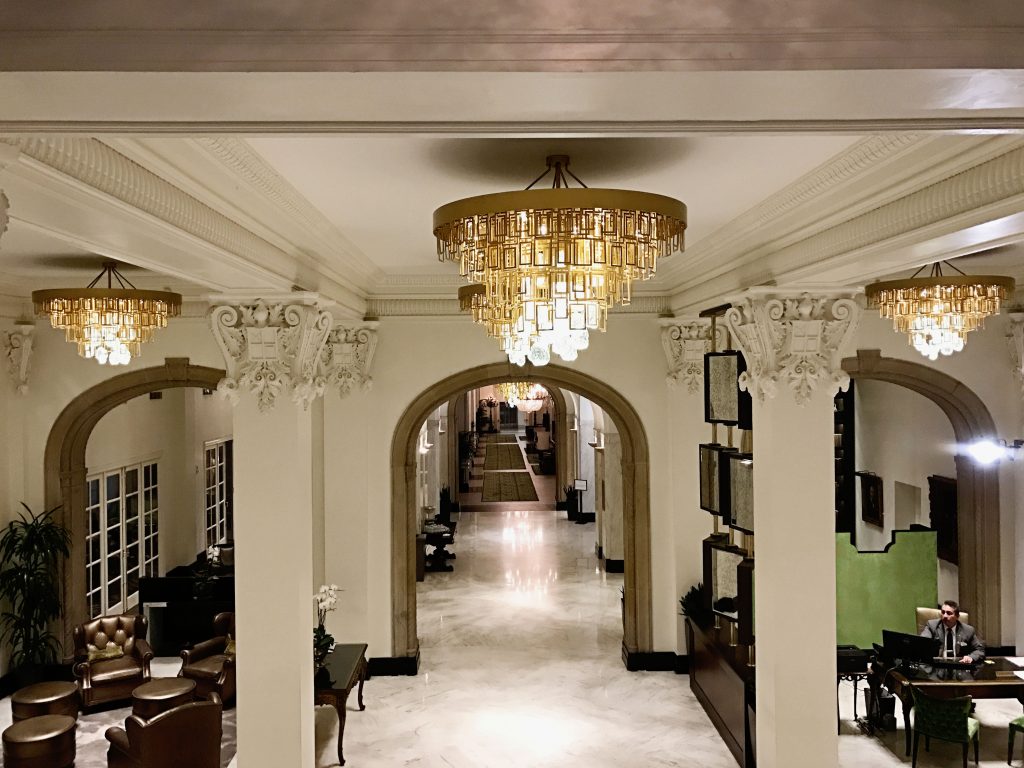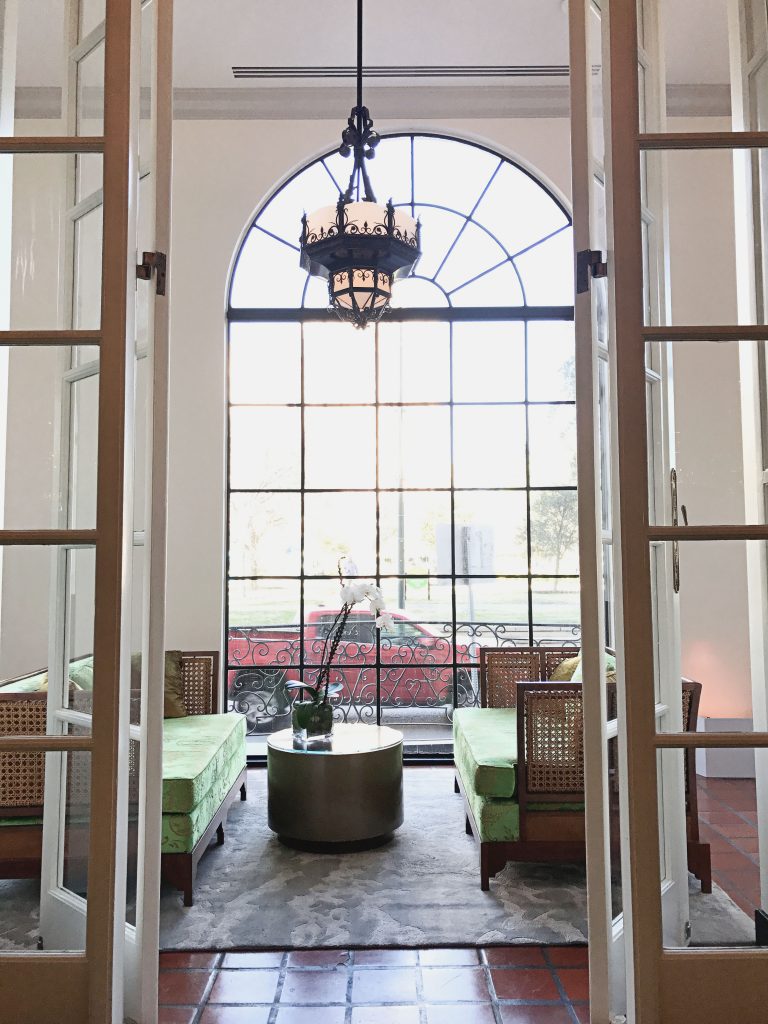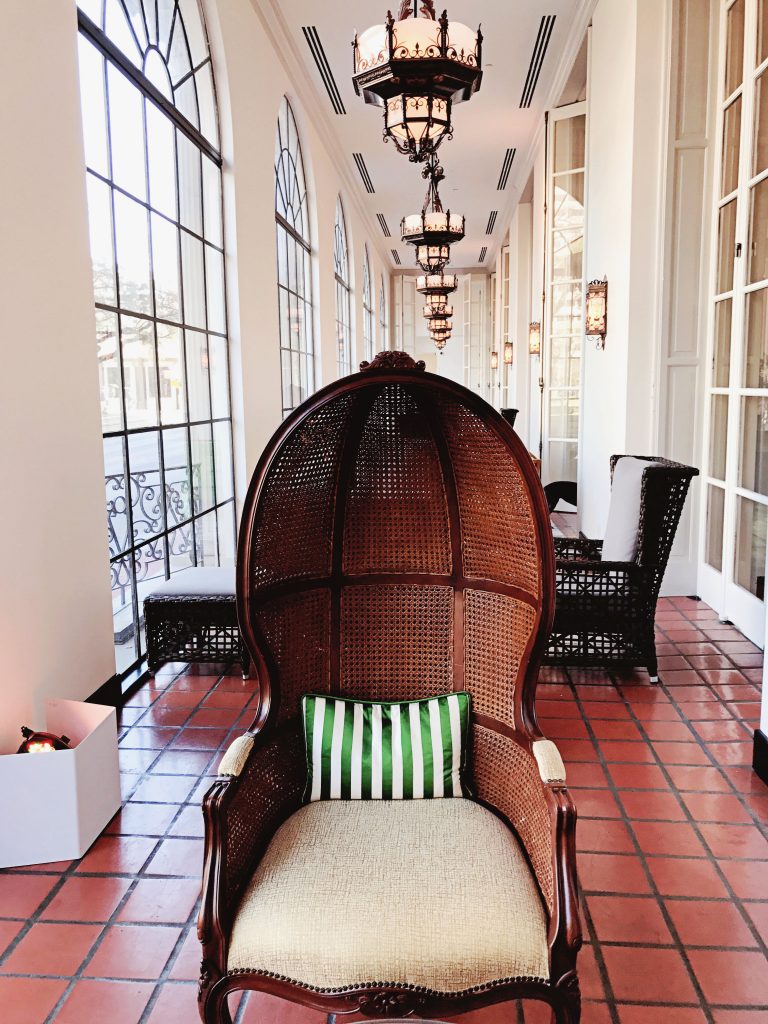 If you need me I'll be here. I might just convince Chris to move in. 😉
Please follow and like us: