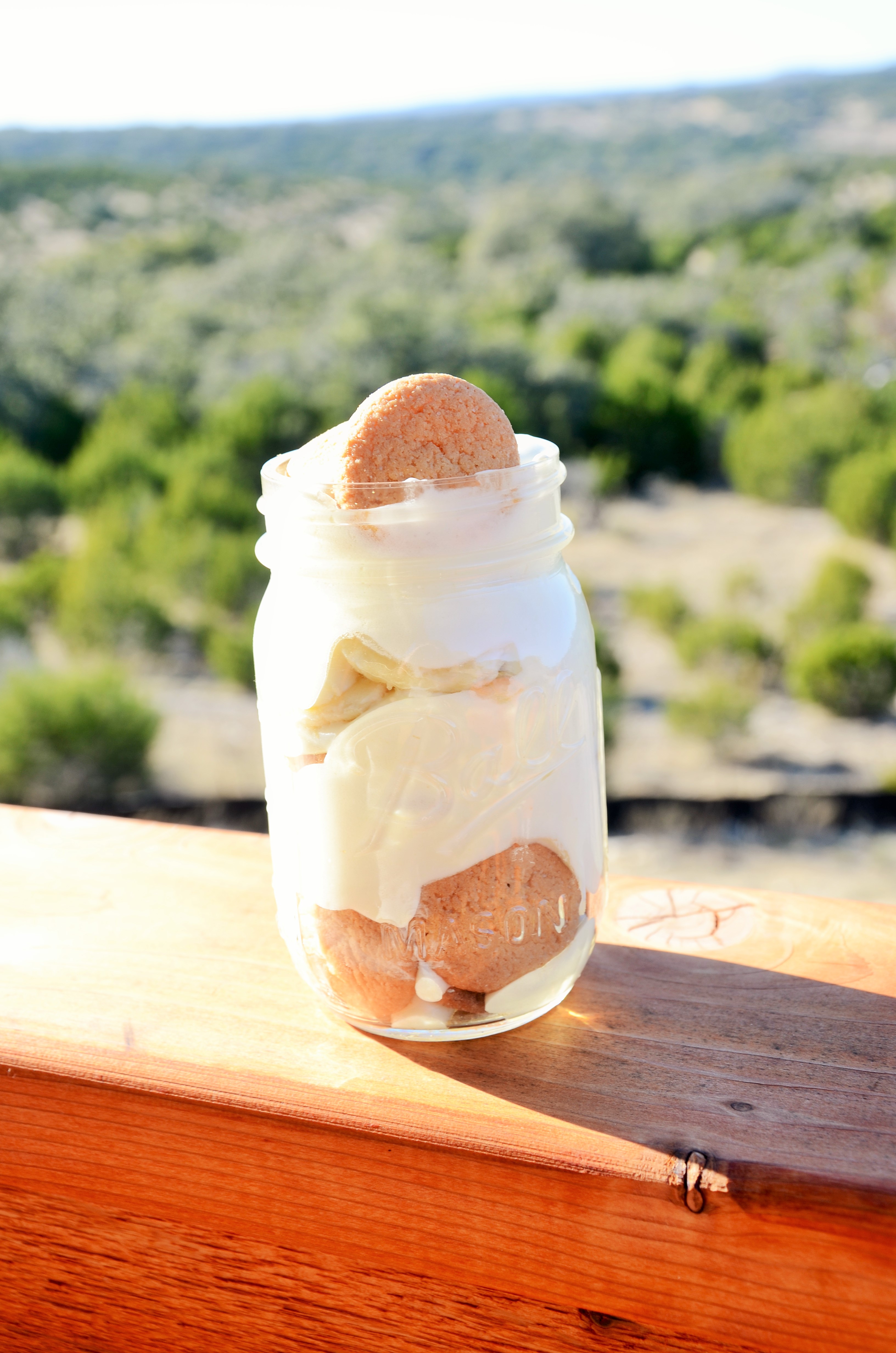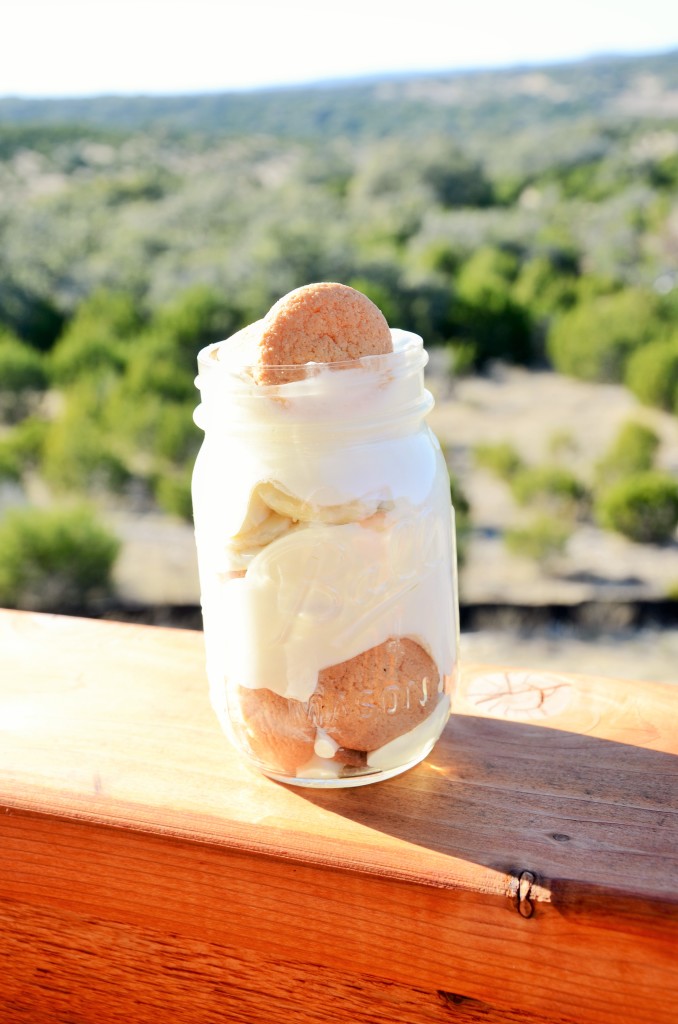 Oh LAWD! This dessert could be one of my favorites. The mason jars are actually the devil-in-disguise because you want to finish the WHOLE jar. Not good. Yet so delicious. I tried to "lighten" them up using fat-free and reduced-fat ingredients so I didn't feel so bad afterwards. (You just have to prepare to work out a little harder at the gym afterwards!)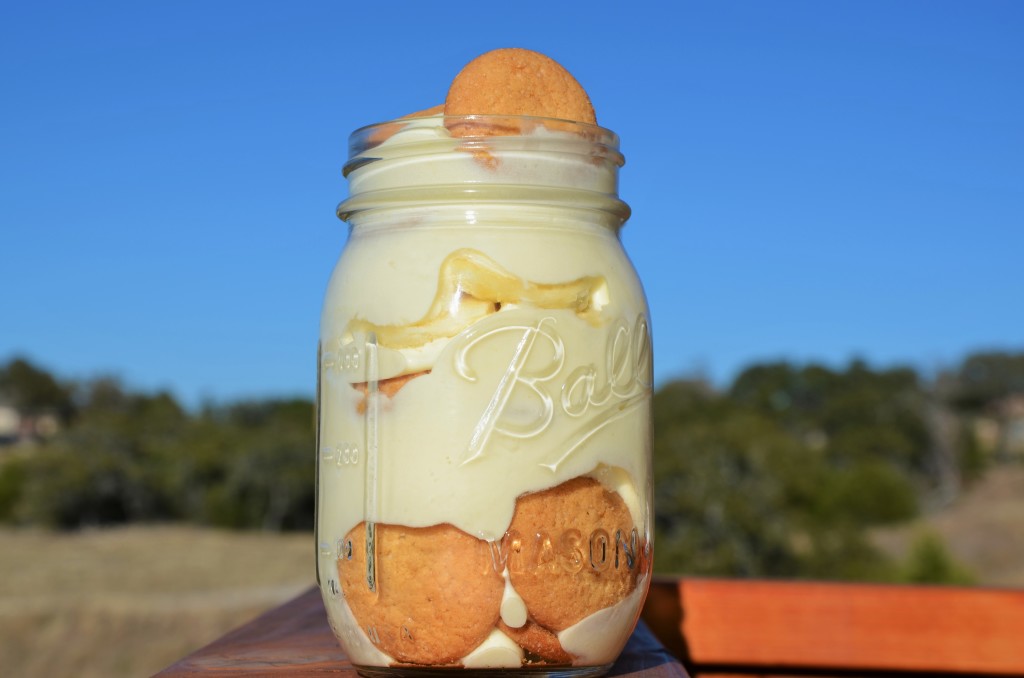 We took these bad boys to the Texas Independence day festival and they were absolutely perfect. It was like passing a jar of moonshine around with out the disgusting after-shake. People were quite jealous of our snack, too. There were people just staring at my creation wandering "How smart are they to do that?" No need for fried pickles or funnel cakes – we have pudding in a jar. Can't get more southern than that!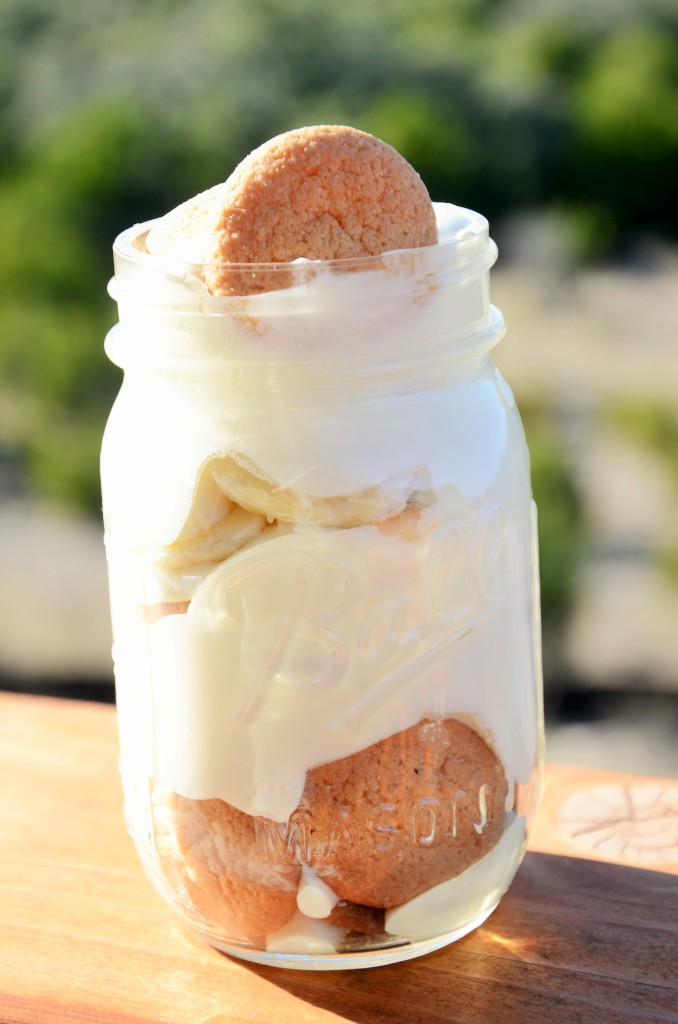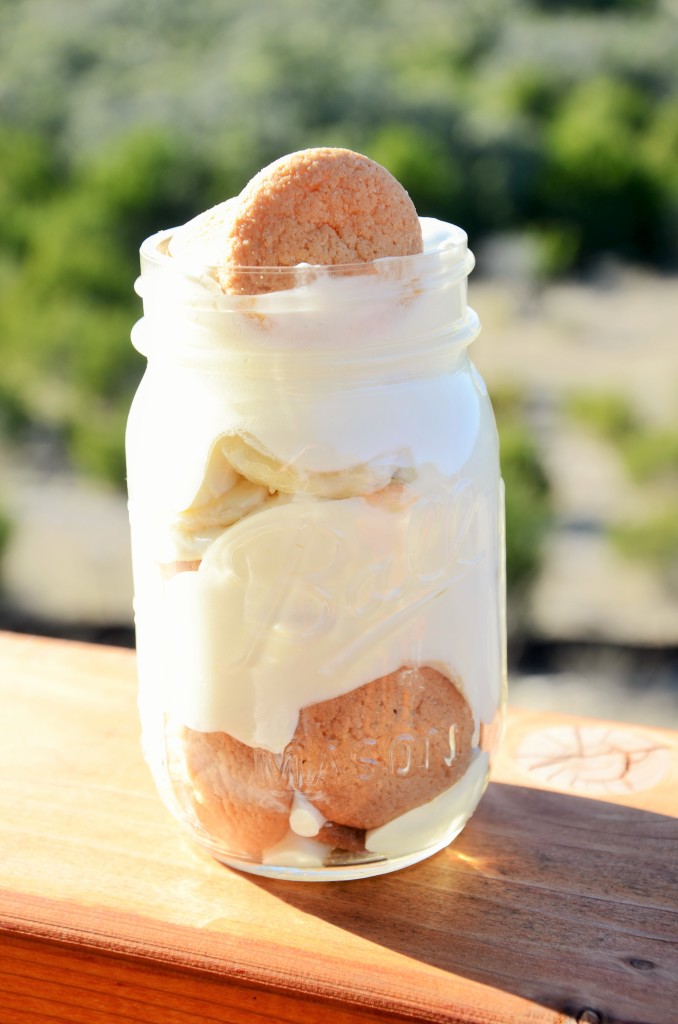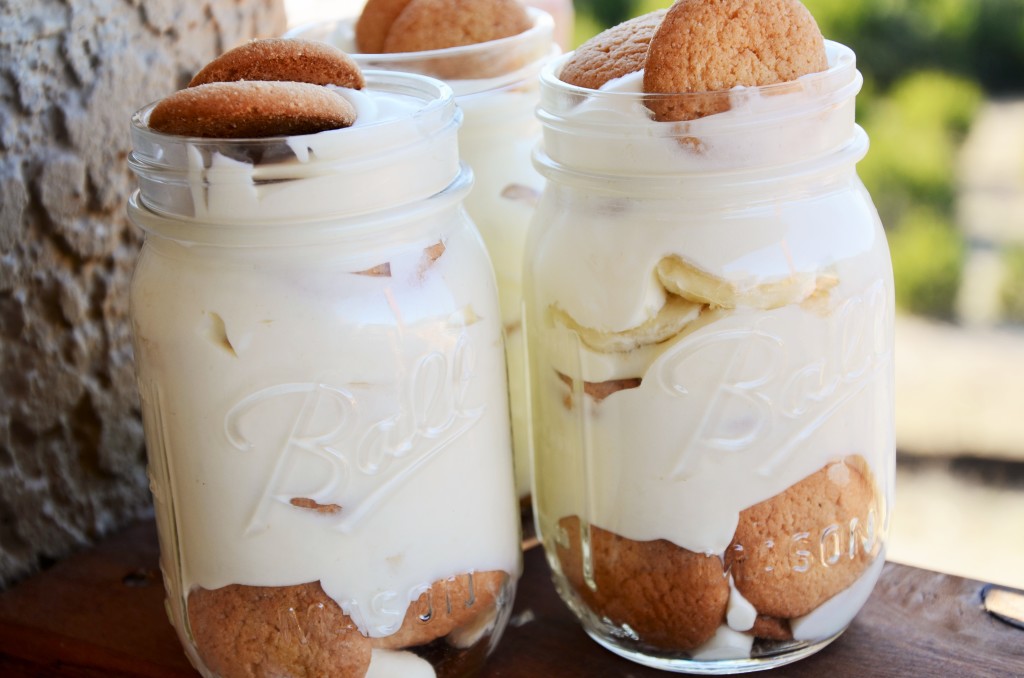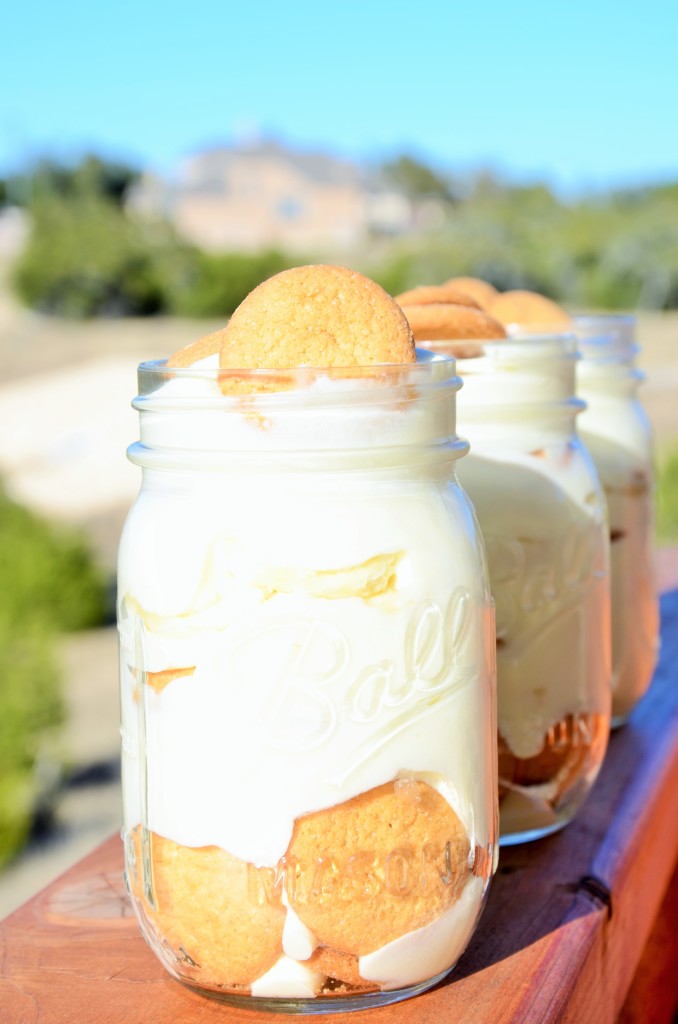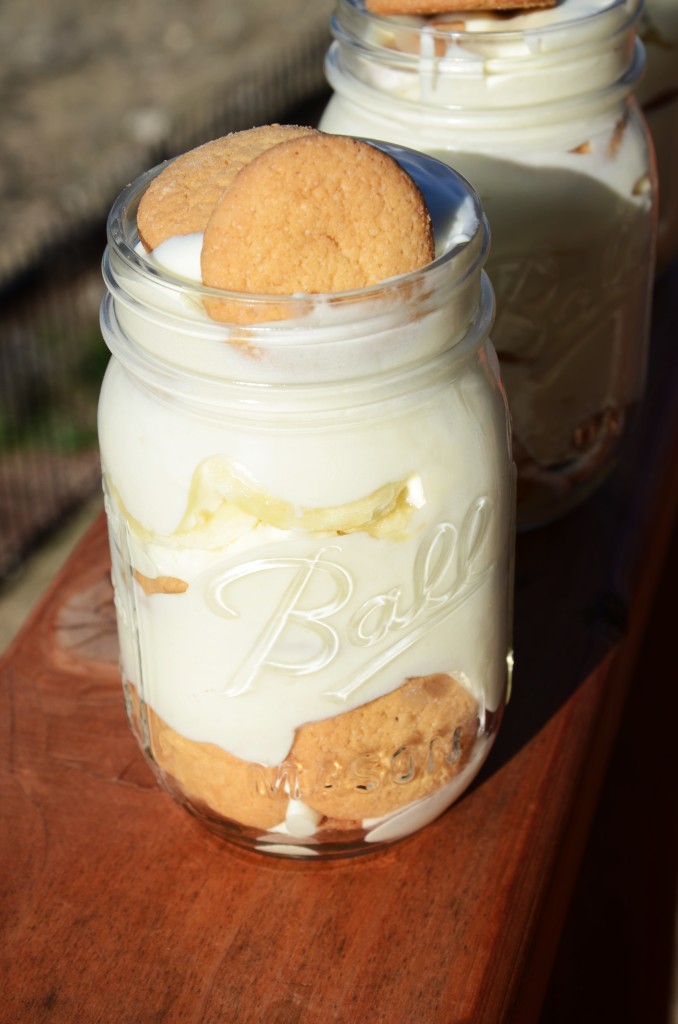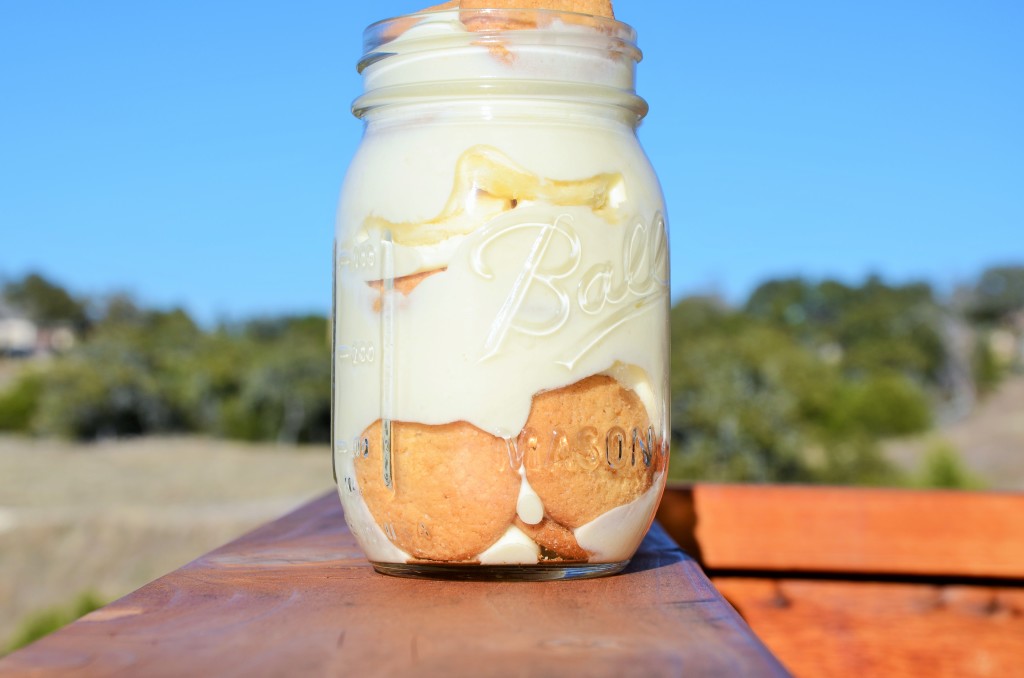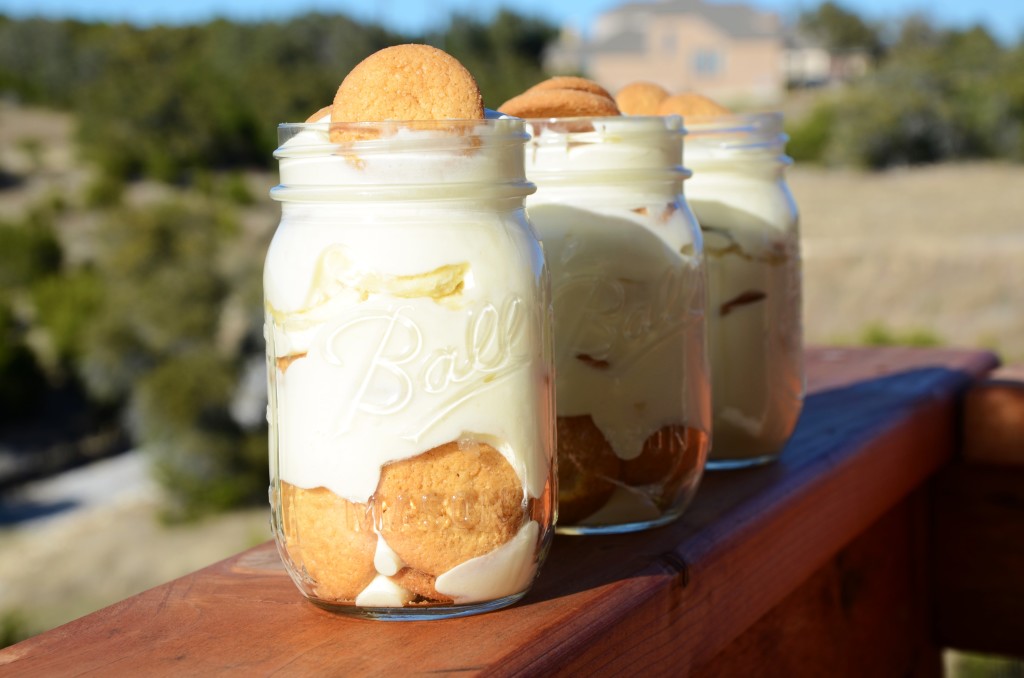 Ingredients
1 (14-ounce) can fat-free sweetened condensed milk
1½ cups cold water
1 (3.4-ounce) package JELL-O Vanilla Flavor Fat-Free Sugar-Free Instant Pudding
3 cups heavy cream (I Couldn't "lighten" this part up at all!)
1 (12-ounce) box Reduced Fat NILLA Wafers
4 cups sliced ripe bananas
Directions
In your cute little Kitchen Aid Mixer, beat on medium the sweetened condensed milk and water for a minute or two. Add in the pudding mix slowly and beat for three or four more minutes.
Pour into a smaller bowl or tupperware, cover, and refrigerate for at least 4 hours or overnight.
After the pudding has chilled, whip the heavy cream in a large bowl on medium until stiff peaks form. Using a rubber spatula, fold and stir in the pudding mixture until combined.
In medium size mason jars, layer wafers, bananas, and pudding. Twist on jar lids and refrigerate for about 8 hours before serving.
Enjoy your cute little Southern dessert! (How cute would these be for a Southern Wedding dessert??)
XOX,
Erin
Please follow and like us: