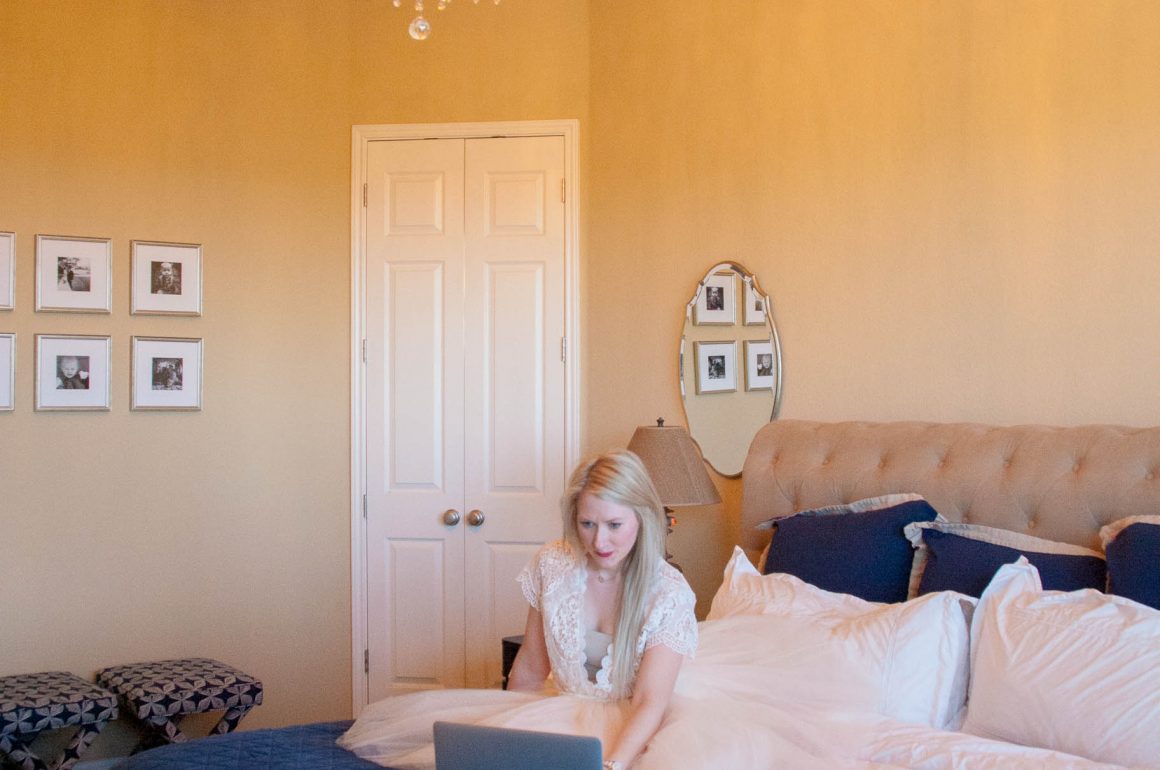 I've had some help from HGTV, Lamps+ and lots of Fixer Upper so here's a guide (from a non-interior designer) on how to choose a bedroom chandelier.
Style:
Your bedroom style determines the style of the chandelier. Don't choose something completely different than your decor unless it will fit in the eclectic style. Take some time to make this decision, it's an investment and an improvement that will cost more to fix if you mess up!
How Big:
From my findings the size of a chandelier comes from the coordinates of your bedroom. Add the width and length of the bedroom together in feet. For example a room that is 14X10 add 14′ + 10′ = 34′. Change 34 feet to 34 inches and you end up with the correct diameter, 34″.
Usually sizes are Small (13″-22″) Medium (23″-30″) and Large (31″+).
Our Vienna Full Spectrum (c/o) chandelier is 35″ in diameter and I am in love! I almost went with the 27″ but based on our room I knew I needed to stick with the 35″.
How High Do You Hang It:
The standard hanging height for most rooms is 7 feet. You need to have adequate head clearance, for lower ceilings consider a smaller height. Determine the best height of the chandelier by calculating three inches per foot of room height. For our bedroom with 10ft ceilings, the chandelier should be 30 inches high. Find more tips here. You never want it to hit your head when you're sitting on the bed!
I've scrolled through every chandelier on Lamps+ and picked out my favorites. And not all of them are super sparkly. 😉



What do think of my chandelier? Too big or just right?
Please follow and like us: