My trip to the panhandle was a little bit of a bummer by being sick but I still managed to have fun with my family. I drank one little glass of port and it caused a bad case of a stomach flu.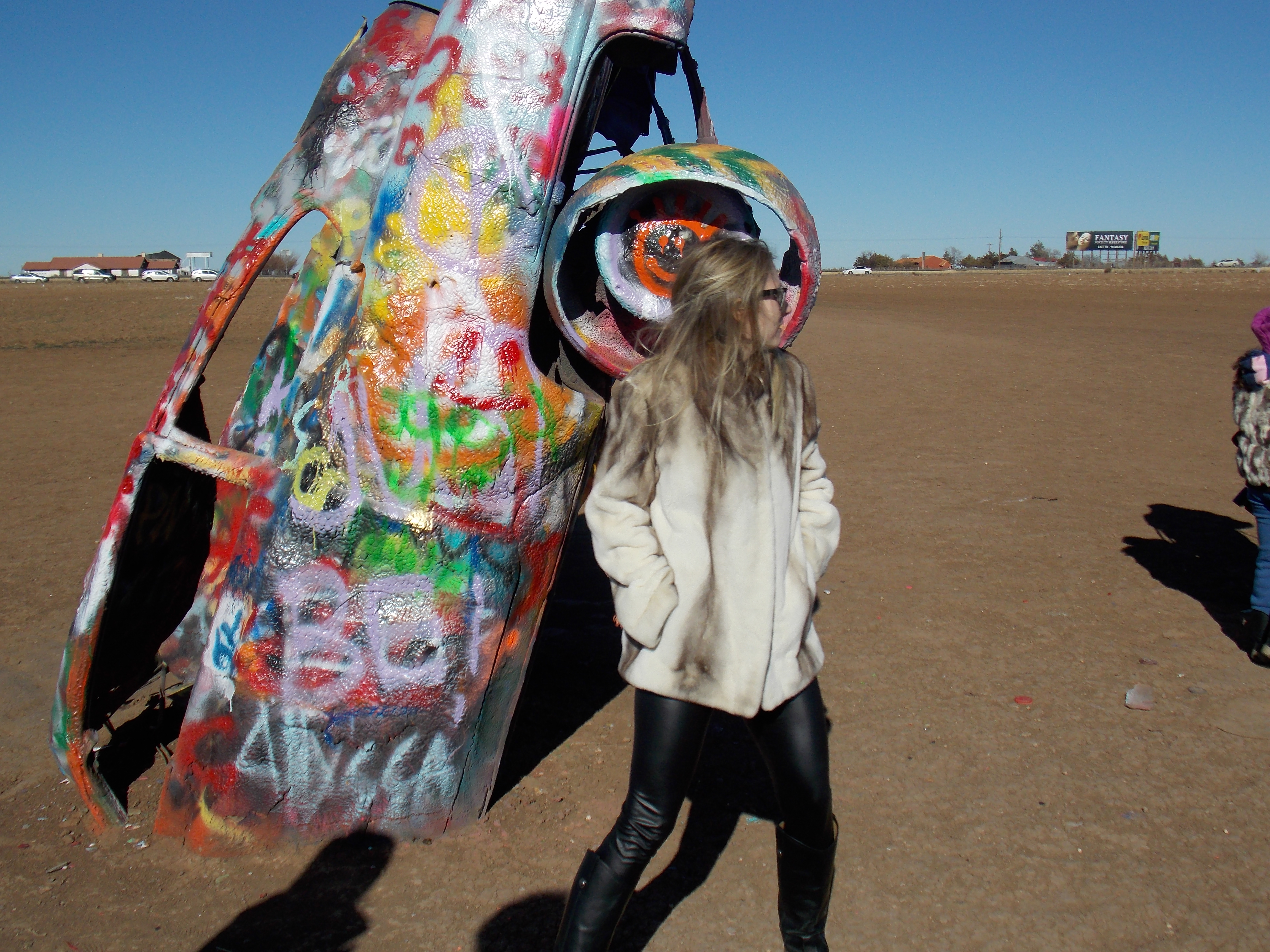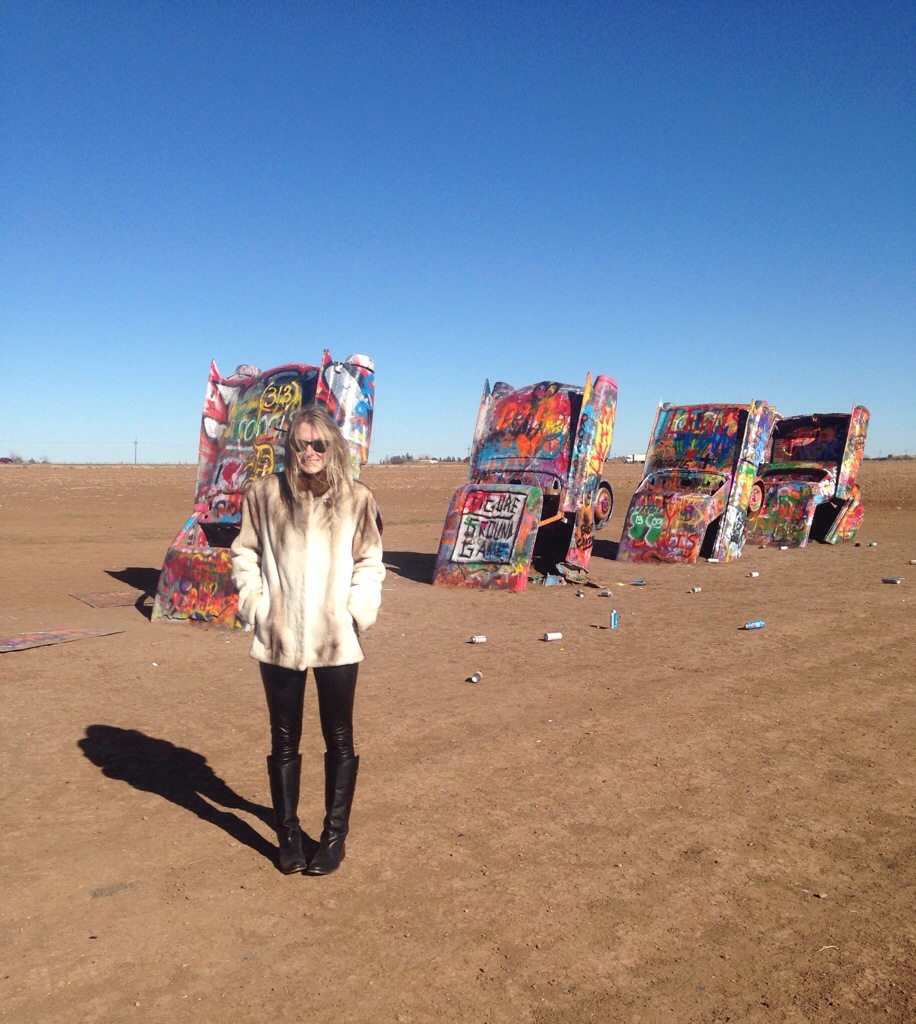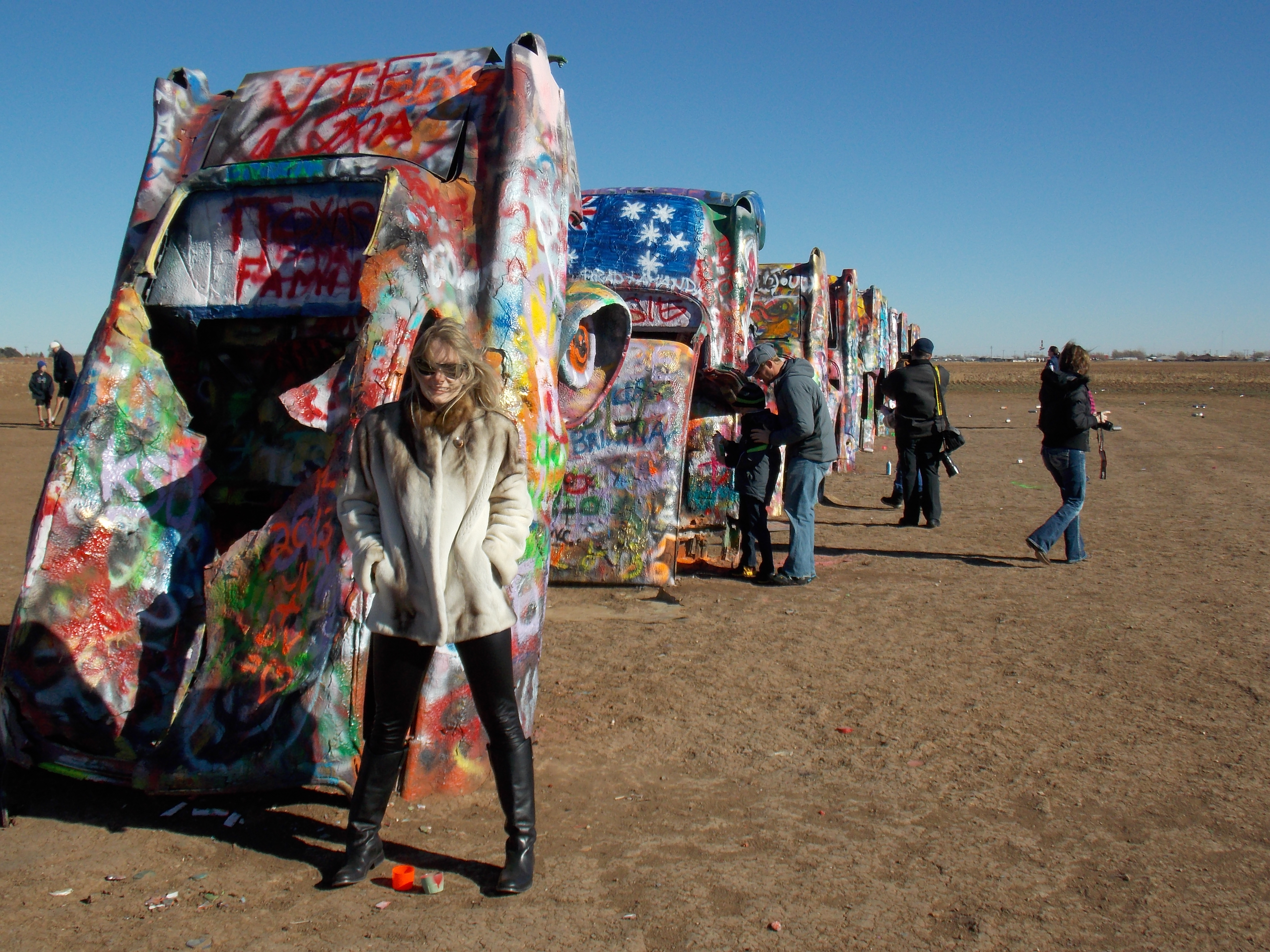 I put the fever aside and manned up in a gorgeous mink coat and leather leggings and held my head up to make it to Cadillac ranch. It is hard to believe with my family living there and from there that in my 25 years I have NEVER been to the iconic West Texas institution. I've eaten at the Big Texan, ridden bare back through the corn fields, tried to hug a wind generator, and sledded on an upside down car hood, but never visited old Cadillac's covered in neon spray paint and dug deep into the red dirt.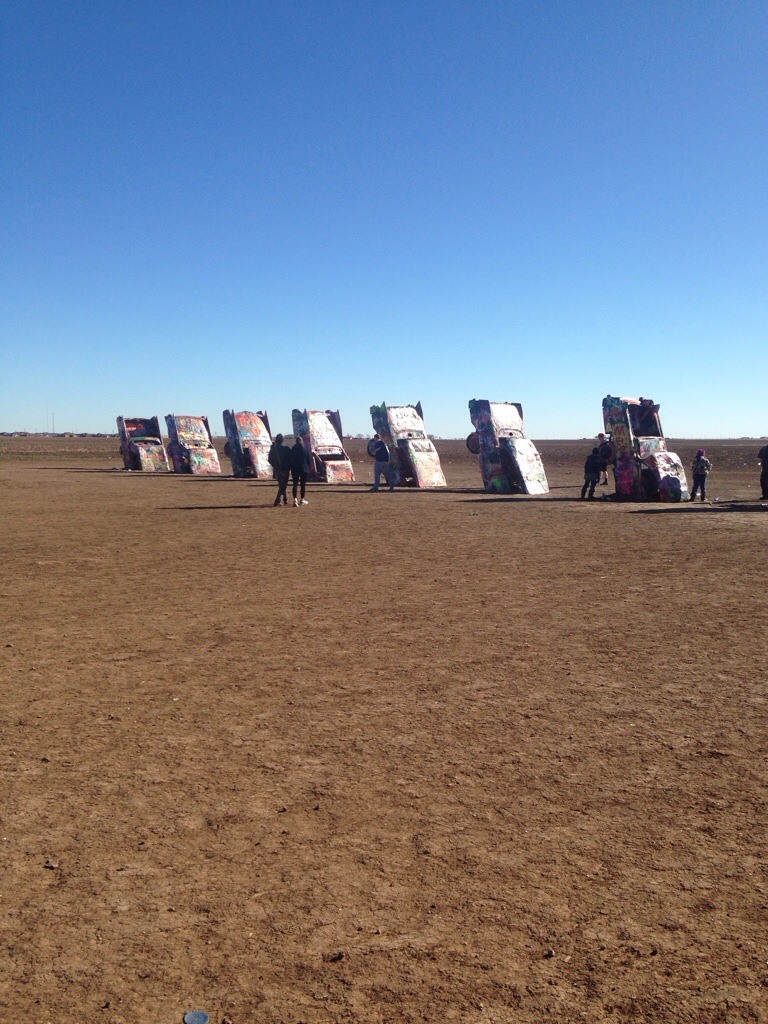 So on we went. Wearing a mink coat might not have been the best idea. There were people spray painting everywhere and with the combination of the infamous "West Texas wind," I had to constantly stand 20 feet from the cars.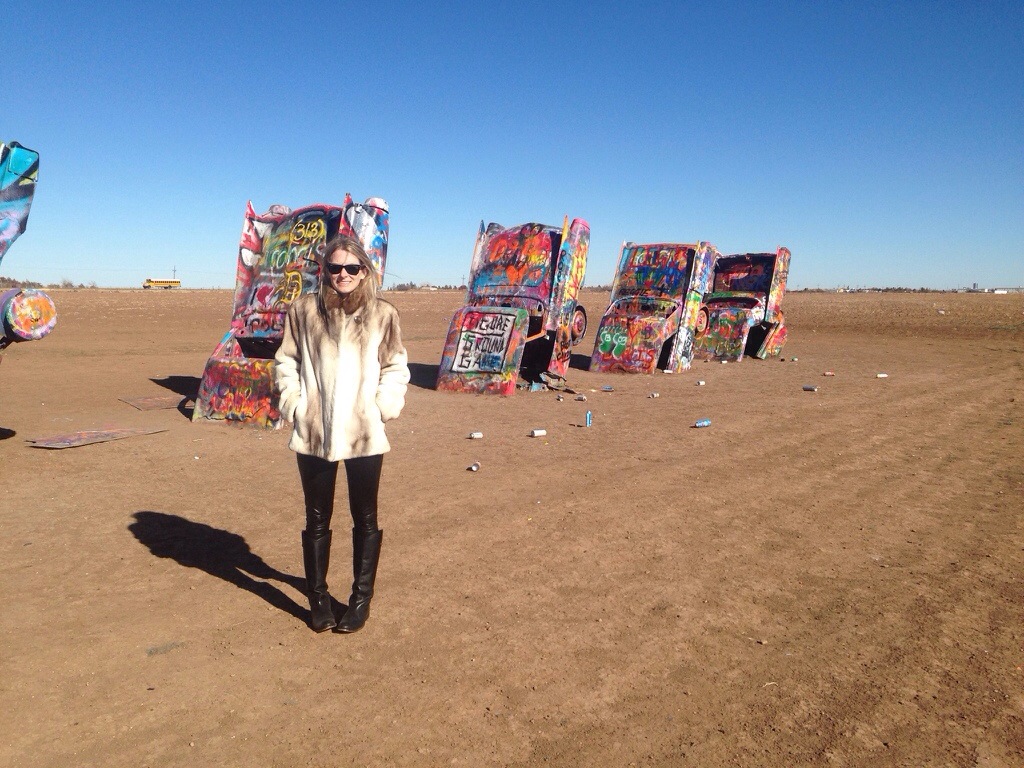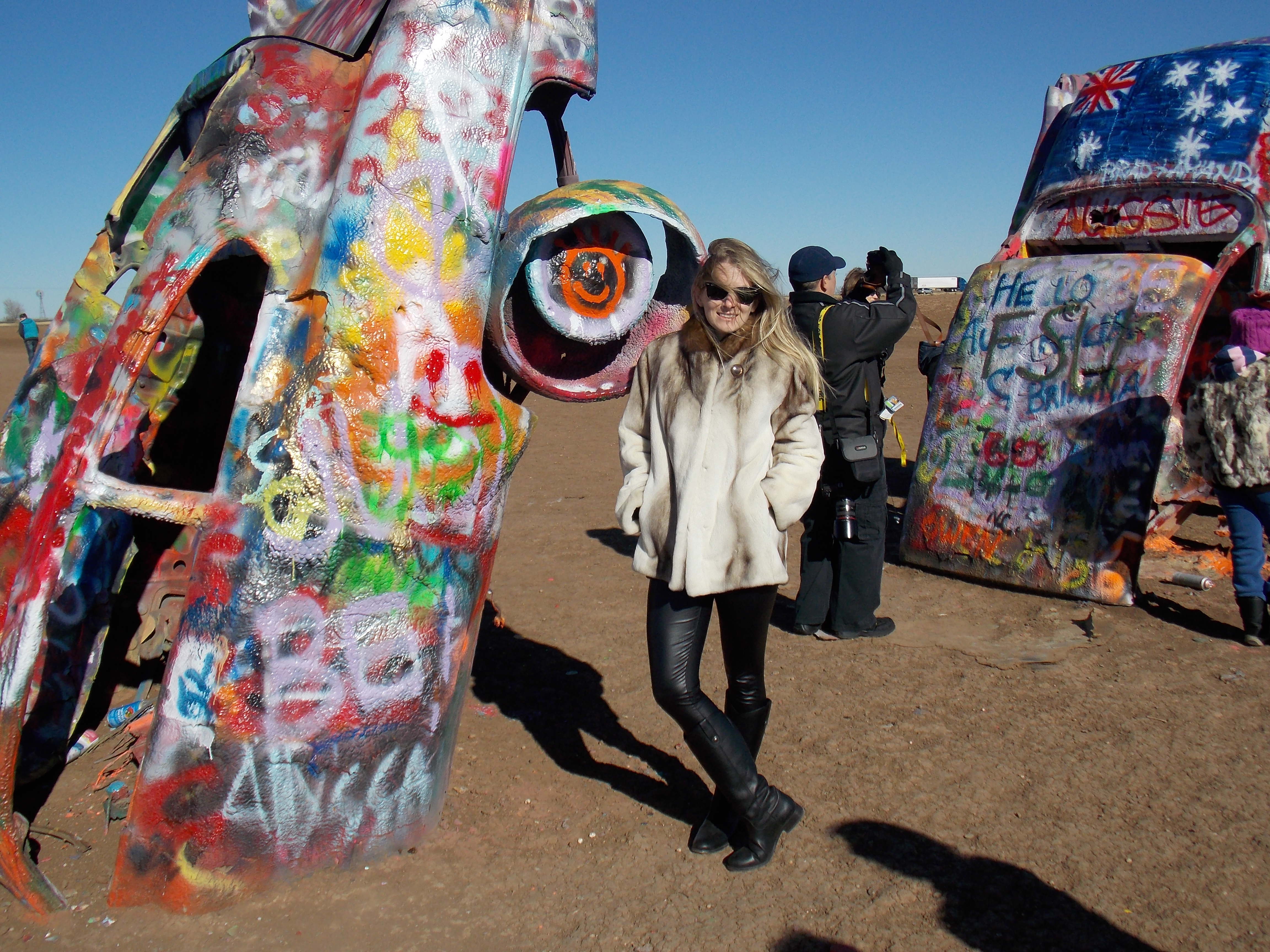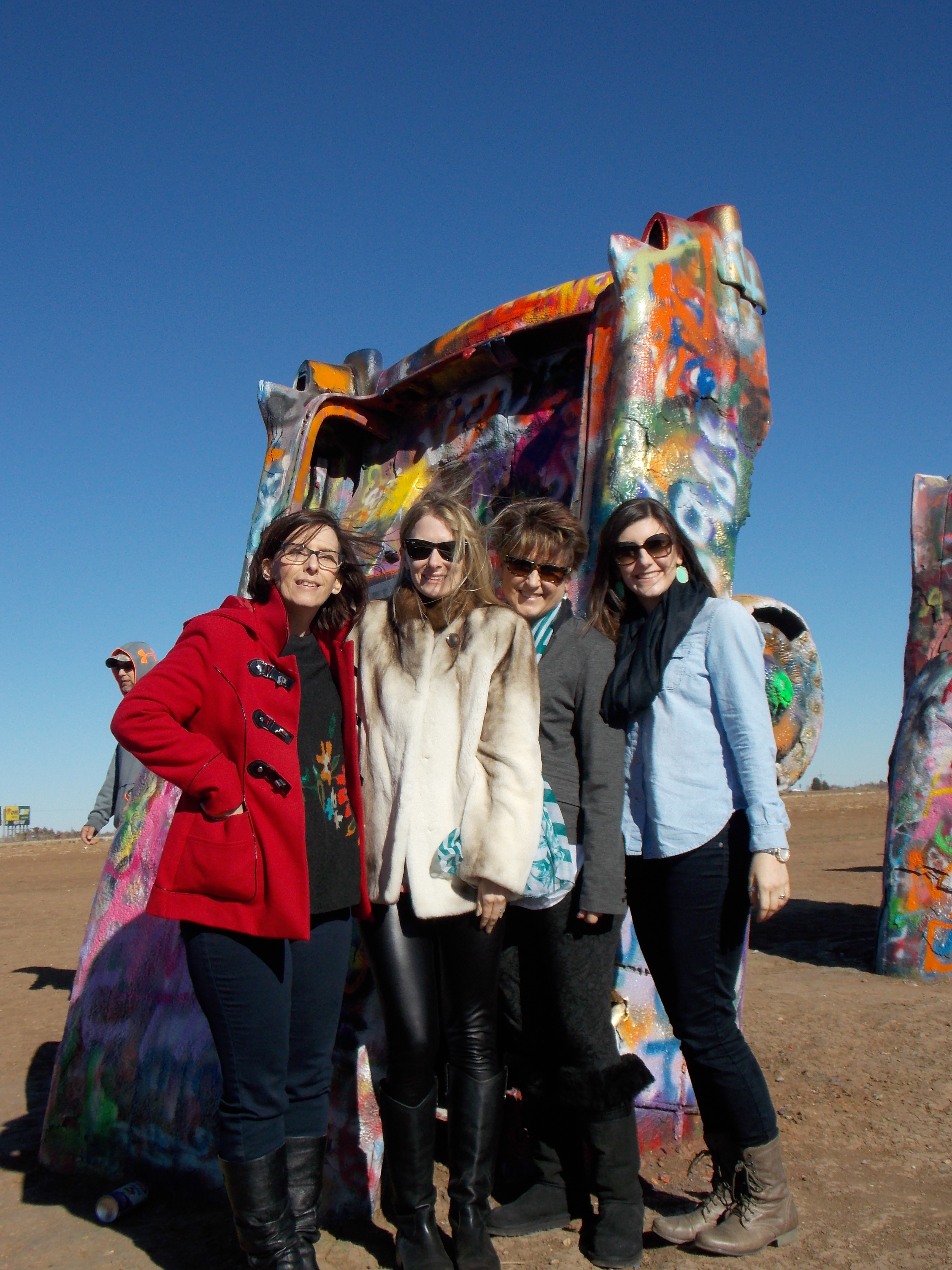 I was a little bummed knowing that these cars would have been worth hundreds of thousands of dollars had they been restored and not buried in the ground. But then I looked at the big picture, the beautiful landscape behind them. It was definitely a piece of art. Breathtaking. And awesome to witness this with my mom, my aunt and my cousin – some of the most beautiful women in my life.
My ears hurt tremendously afterwards and I went back in and out of a 101 degree fever but I had fun.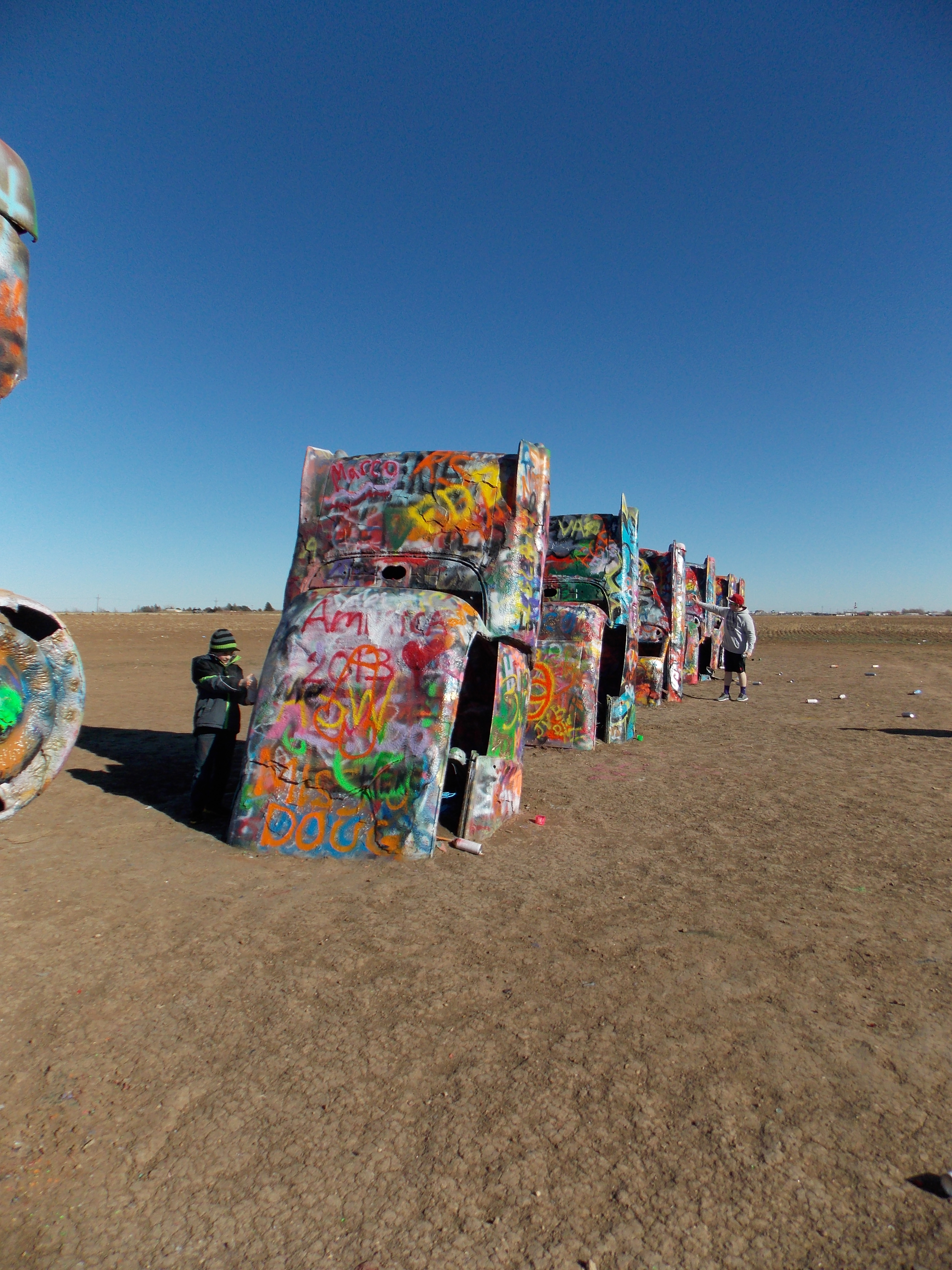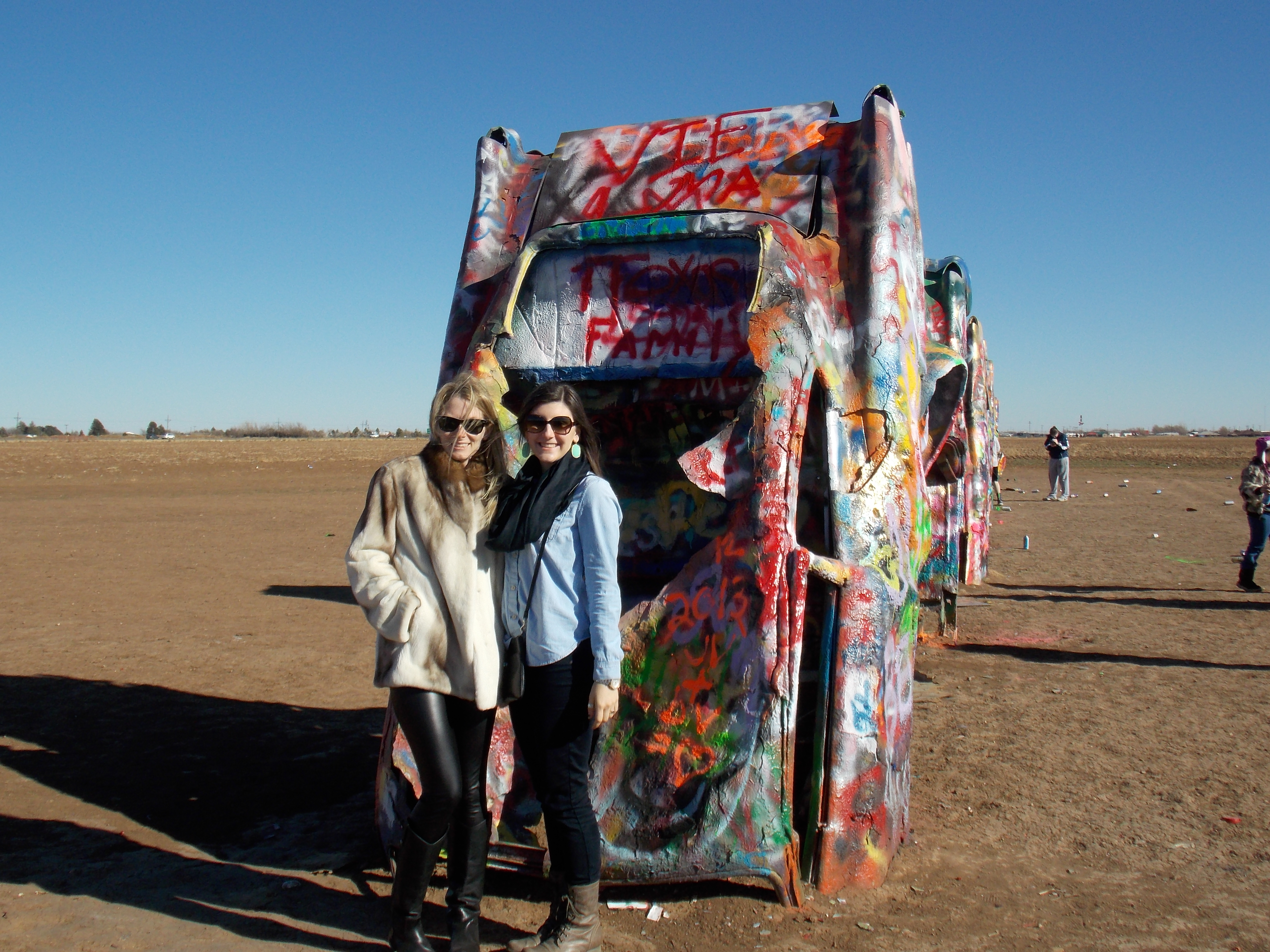 And those who haven't been to Cadillac Ranch – you're missin' out!