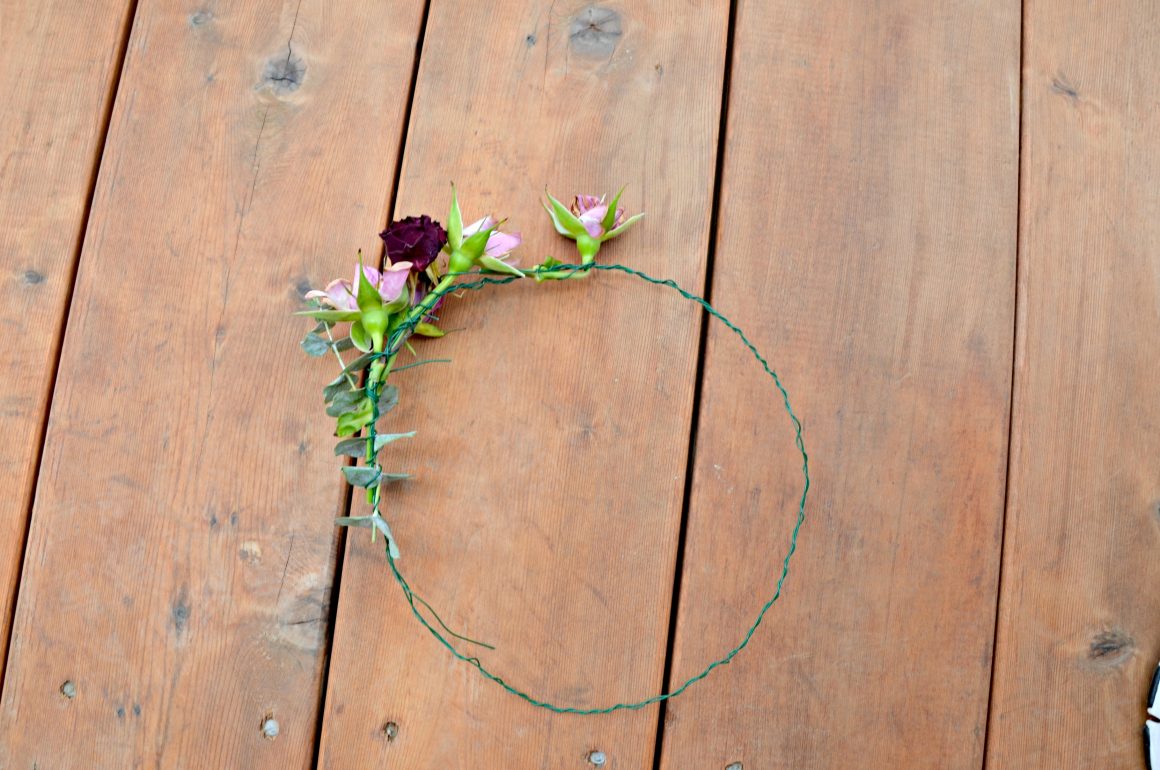 I am finally getting to do my Pinterest DIY to do list!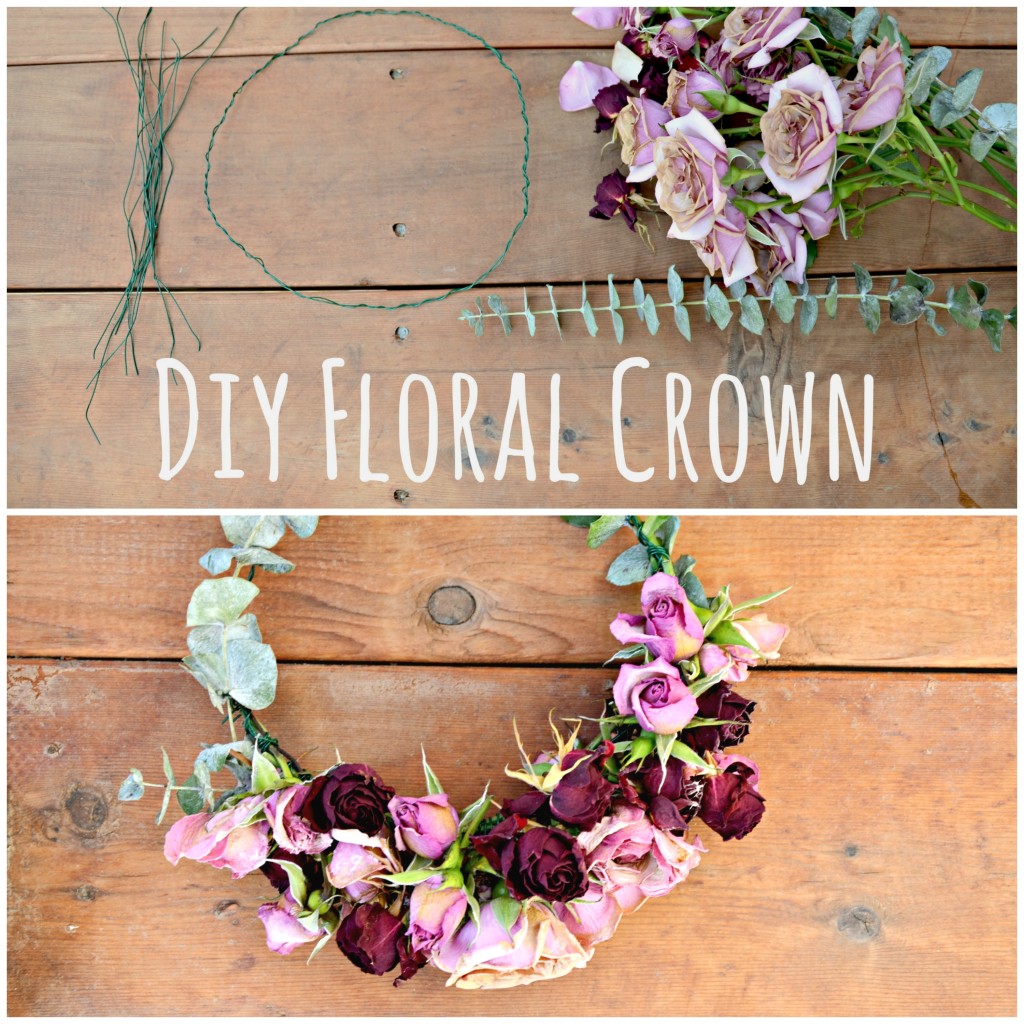 The pretty weather and Valentine's flower prices screamed at me to make a floral crown.
I didn't realize how easy these are to make and not expensive either! Mine came in under $10 and took me roughly an hour or so to finish! I used a combination of fresh flowers and dried flowers. These pink and red roses turned out beautiful. The pink roses turned into an antique purple color after about a week in the vases. They were perfect!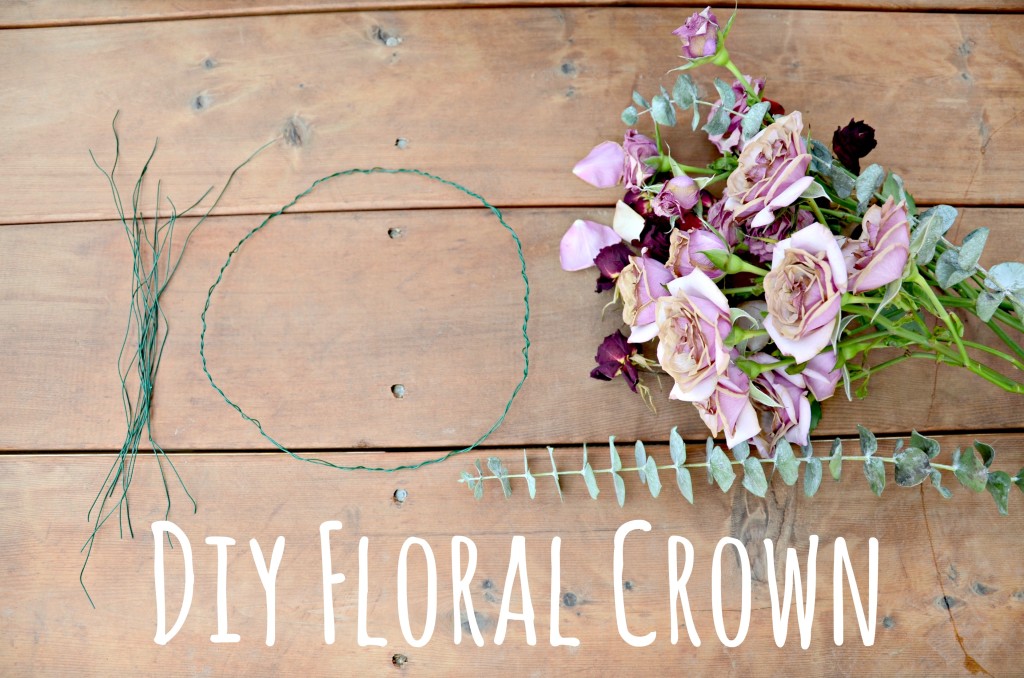 Things you need:
an assortment of flowers
garden wire
pair of scissors or pliers
That's it folks!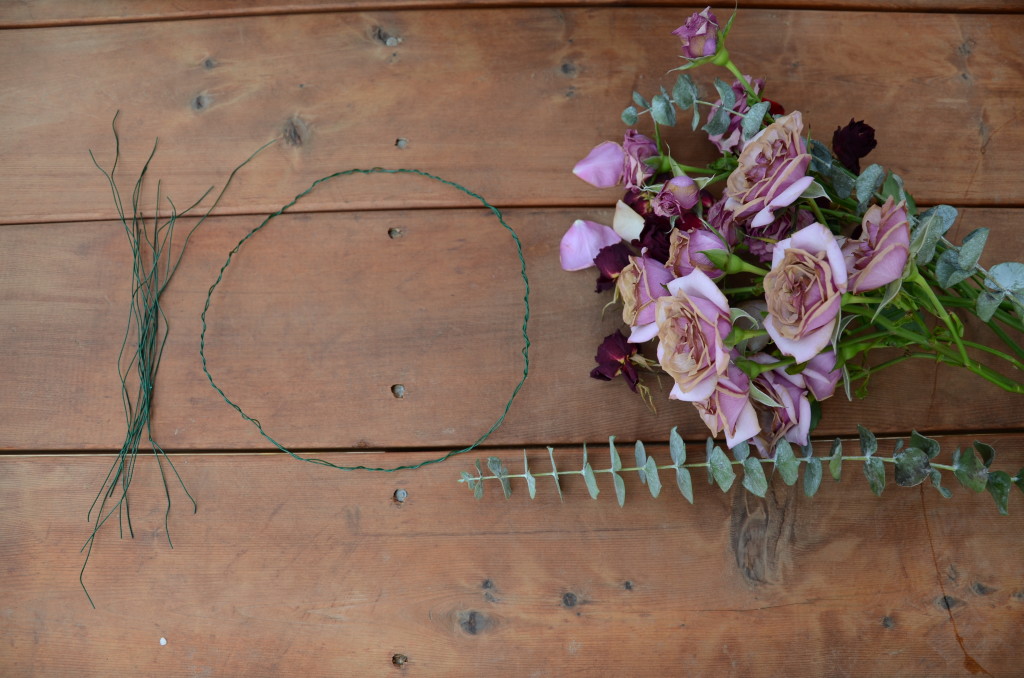 Measure and bend the wire to fit your head.
Wrap another length of wire around the crown to make it more secure.
Start twisting your flowers into the crown. (Fresh flowers don't bend as easy as fake flowers but you'll get the hang of it. You just have to be more gentle!)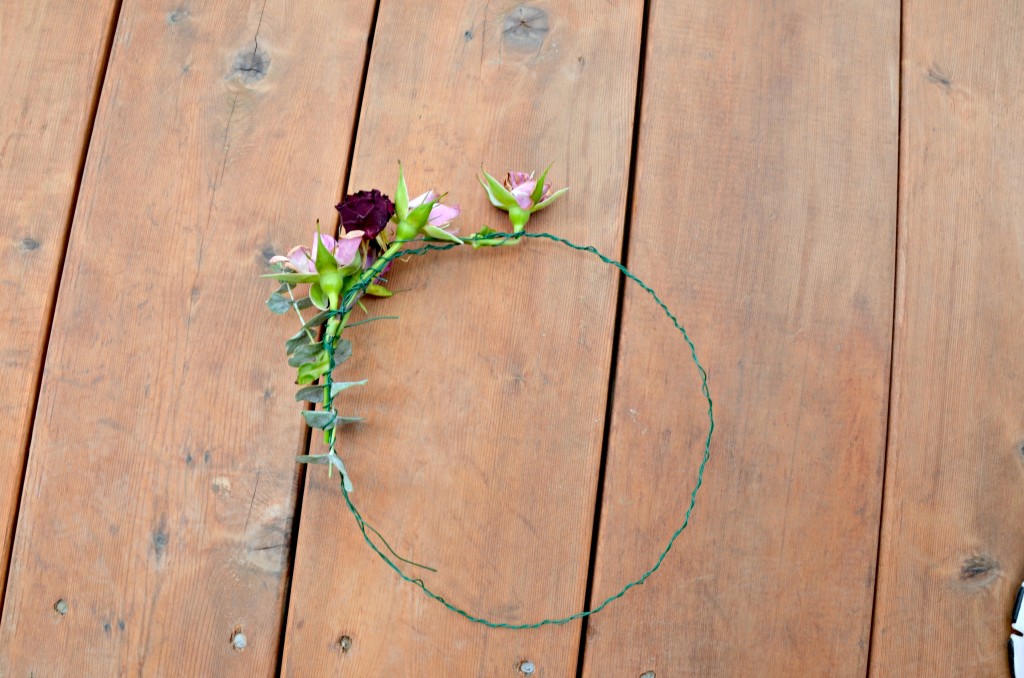 I arranged the largest blooms at the front, then used the smaller flowers around the sides with the floral greens around the ends.
If you have extra flowers just stick them in any open space to create a more full crown!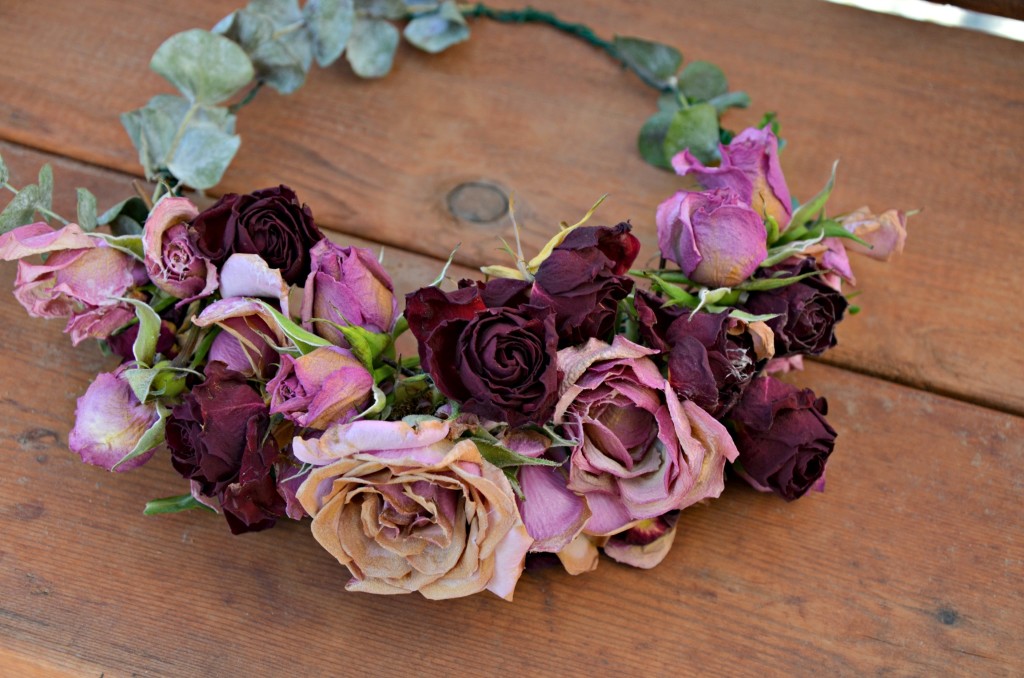 I sprayed my crown with spray adhesive after I was finished to protect the petals from falling off and to seal in the color. It has lasted three days already!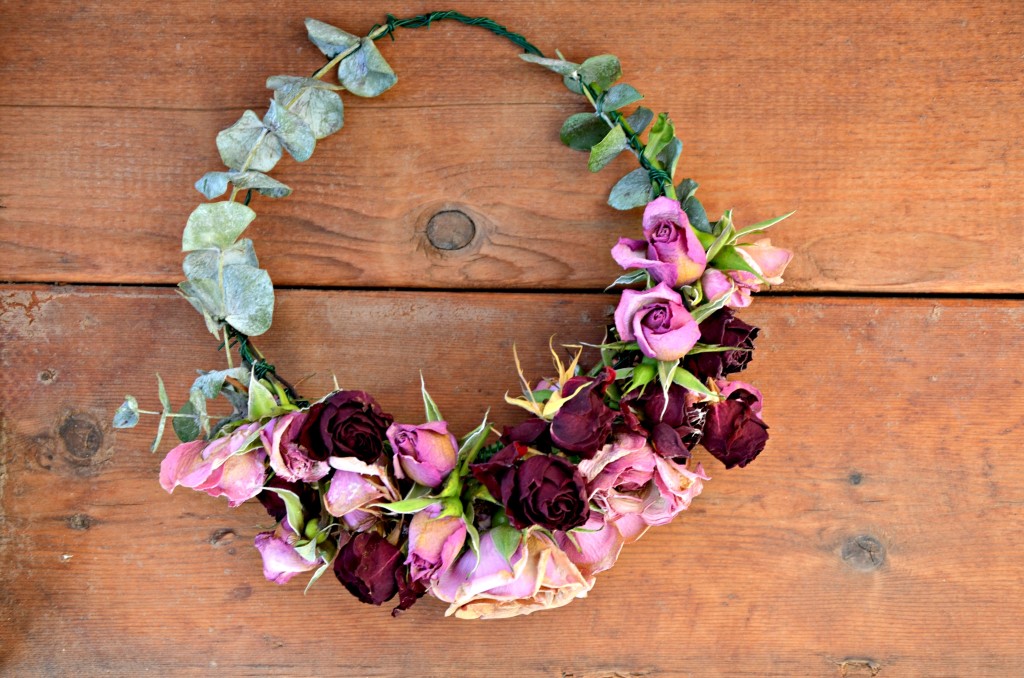 Ah ha! You have a flower crown!! Perfect for Coachella, ACL etc… Make one and rock it girl!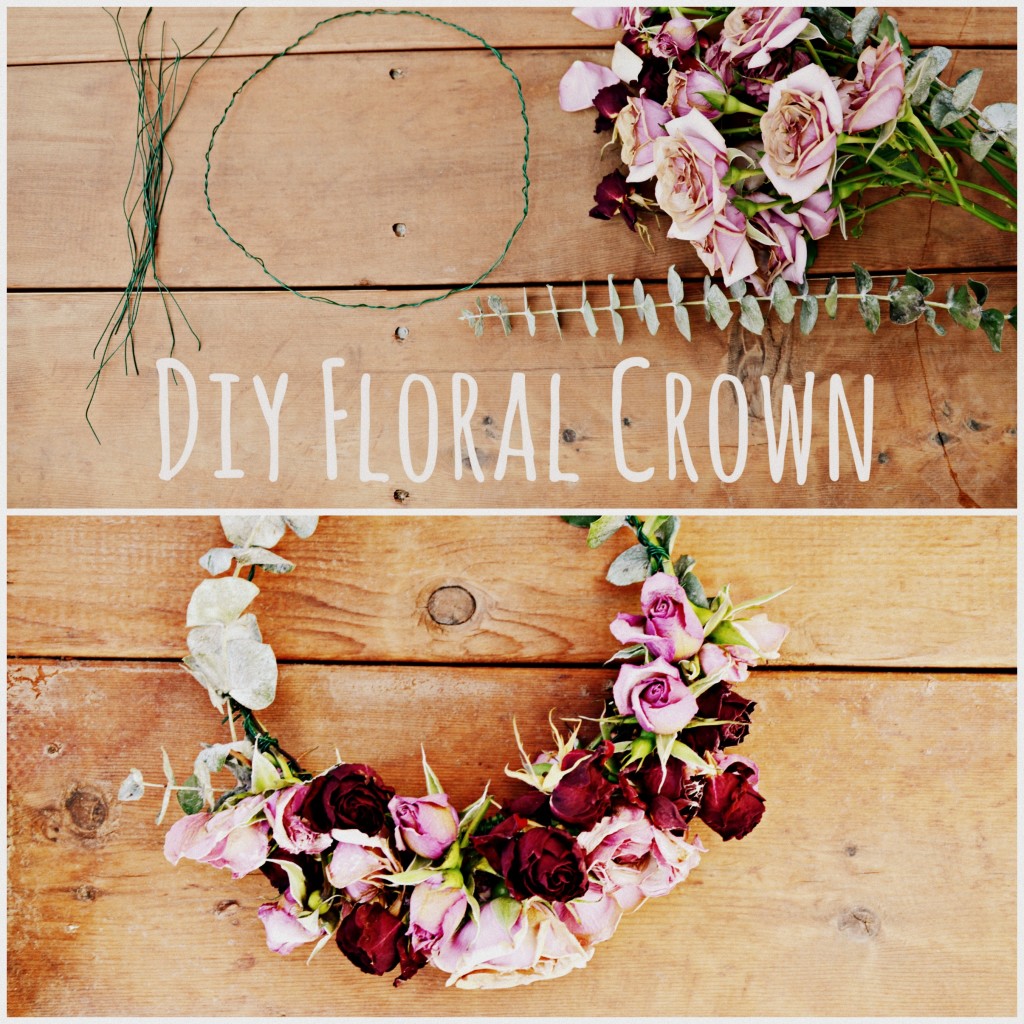 XOX,
Erin