Another day exploring my new 'hood.
It is quite fantastic living in the hill country and on the edge of Reimer's Ranch Preserve. Our sunsets our absolutely breathtaking. Sorry, I can't help but brag that God gives us the most beautiful skies to wake up to and wind down to. And the hills and creeks that run through our neighborhood. Prefect for gallivanting around and enjoying His creation.
So we do. Chris drives me around on our cute little golf cart to our favorite spots and we play fashion model and then we go explore some more. Who needs to pay to enjoy a date night when we get to play for free all night?!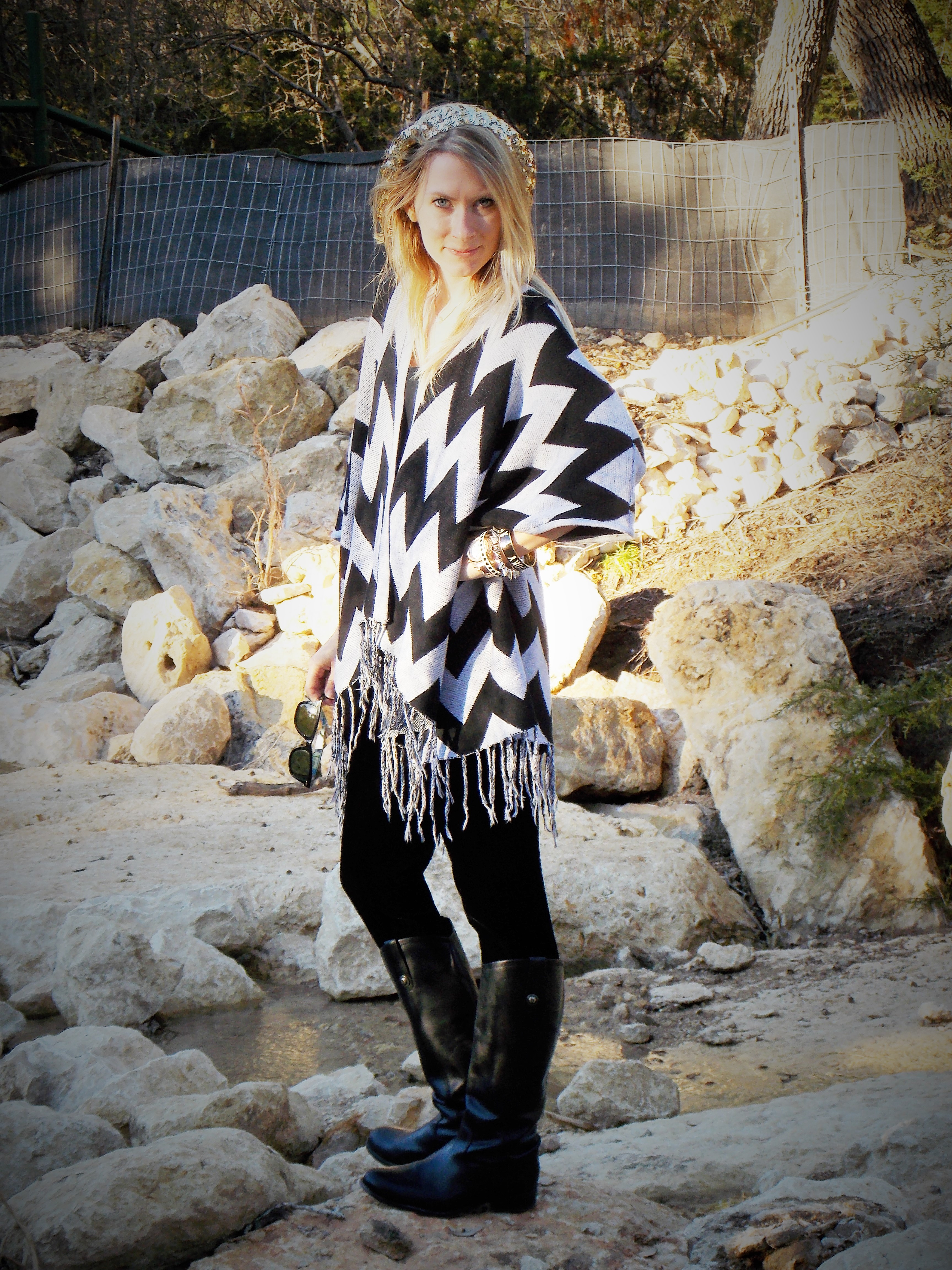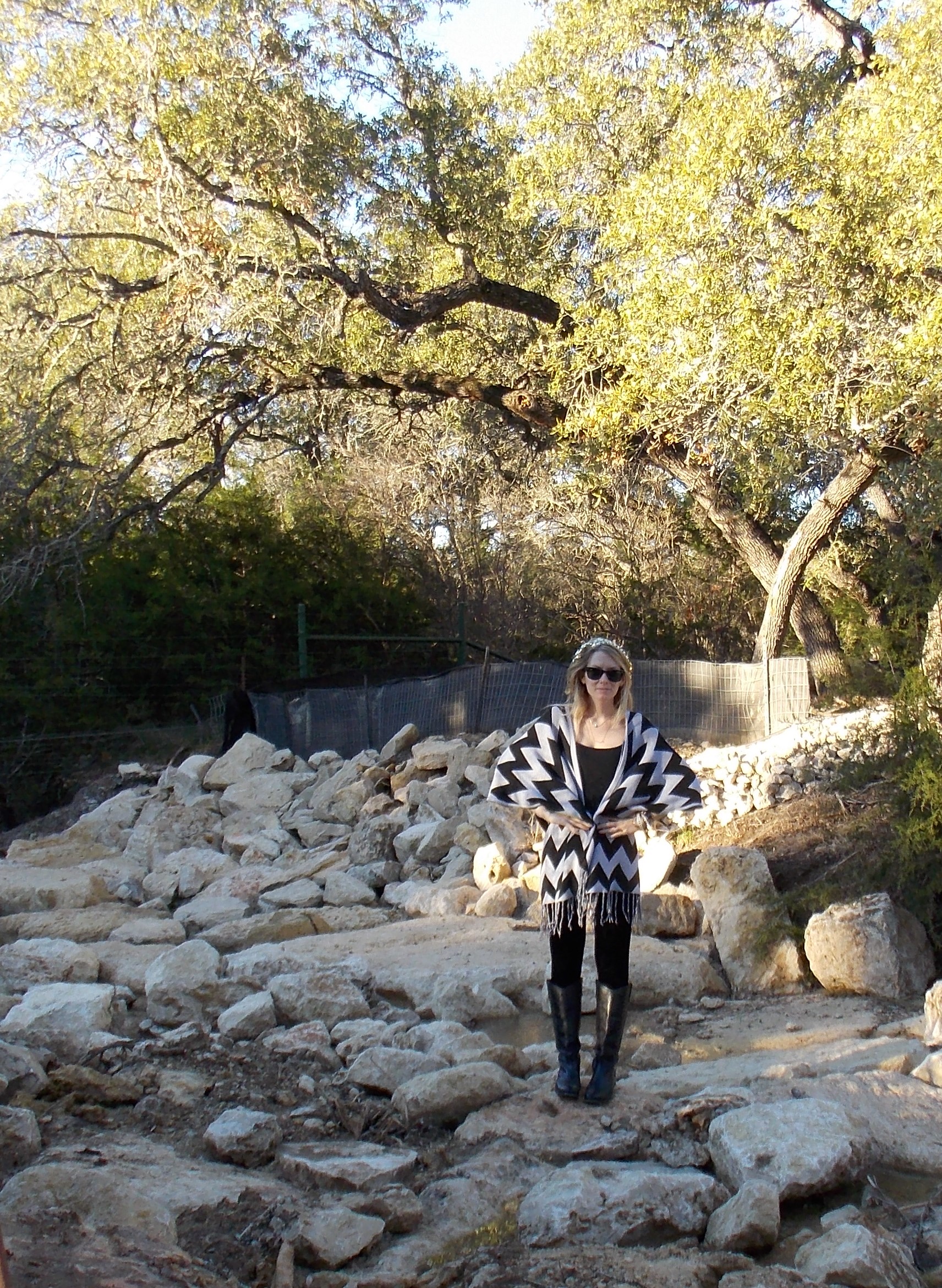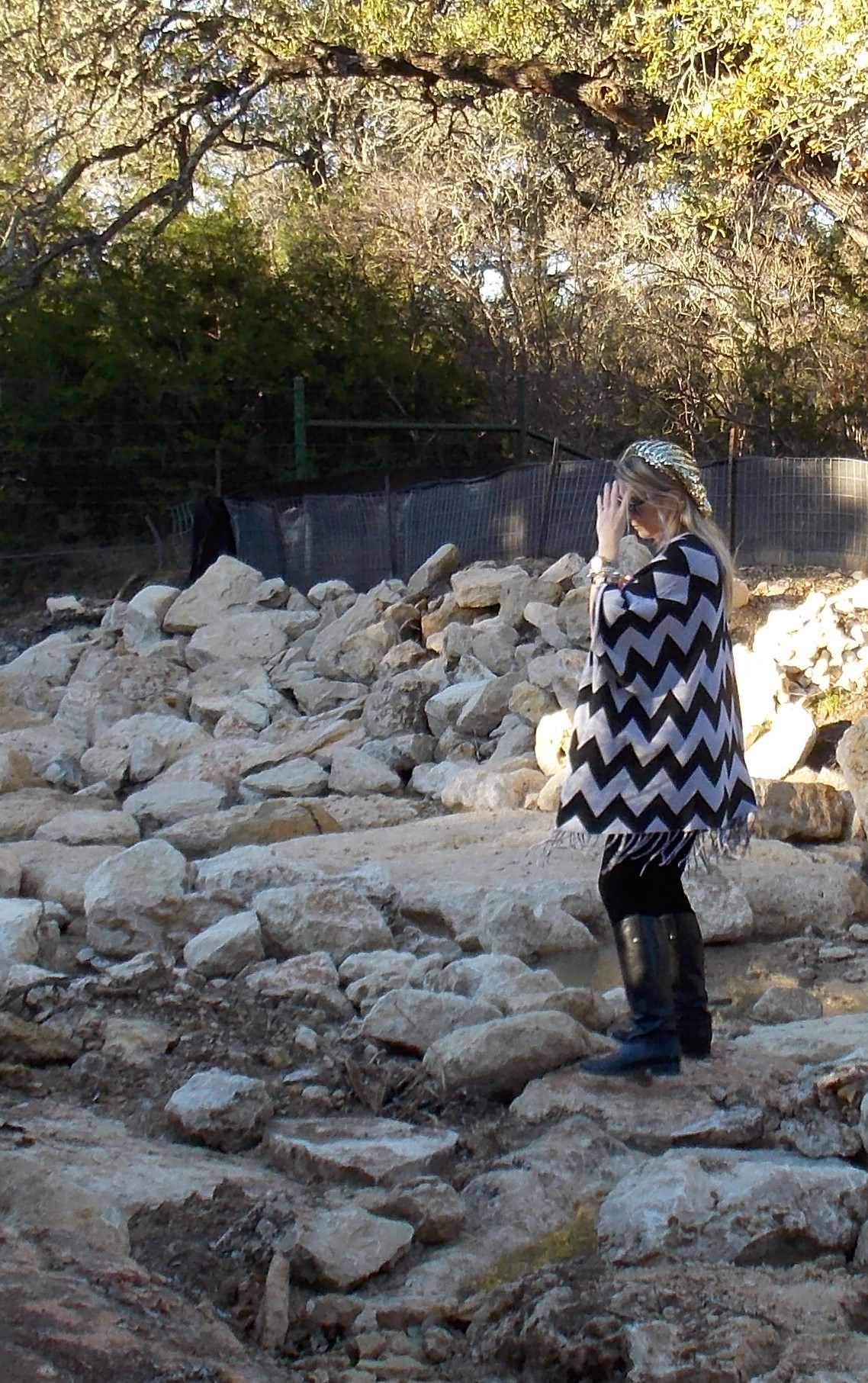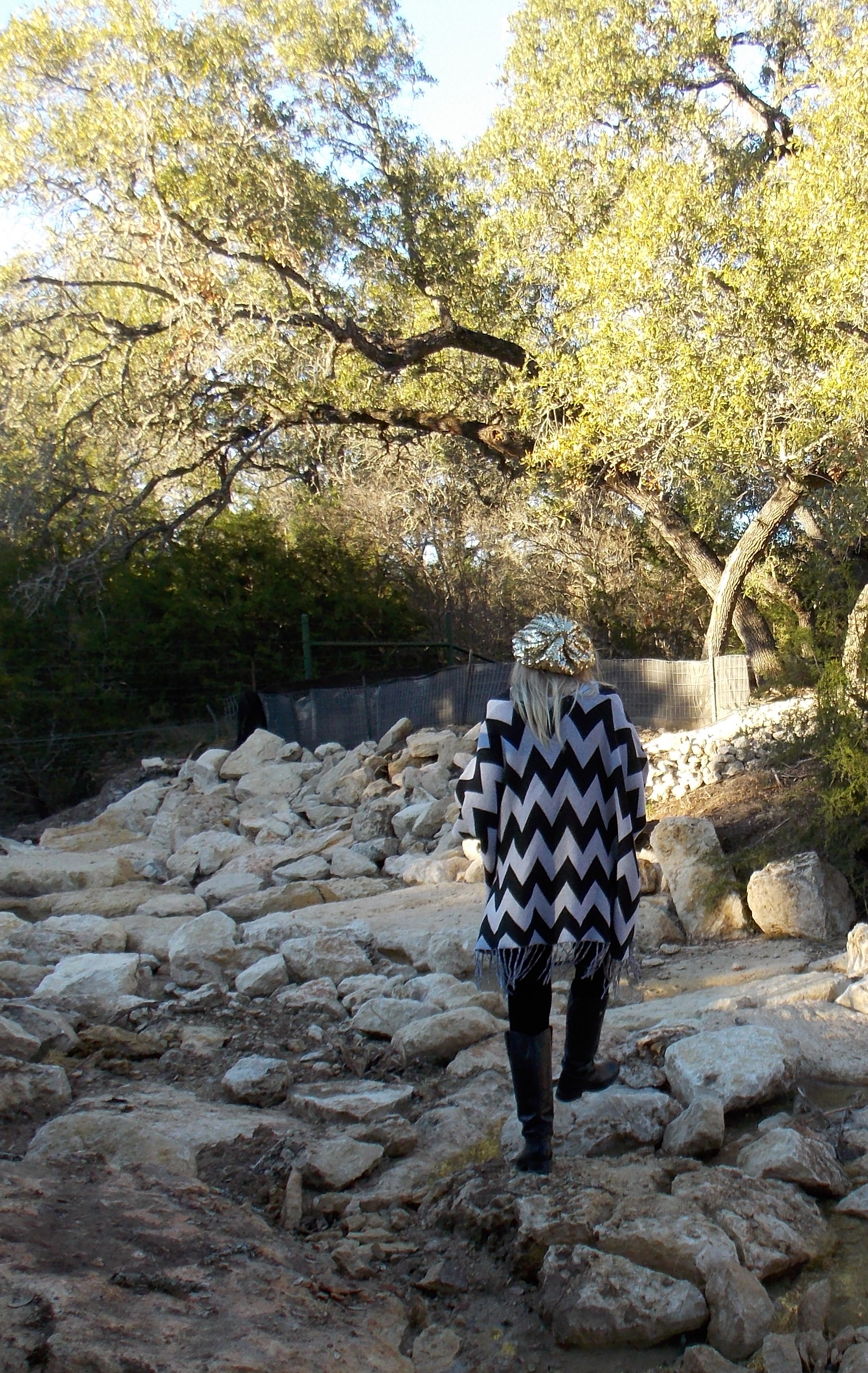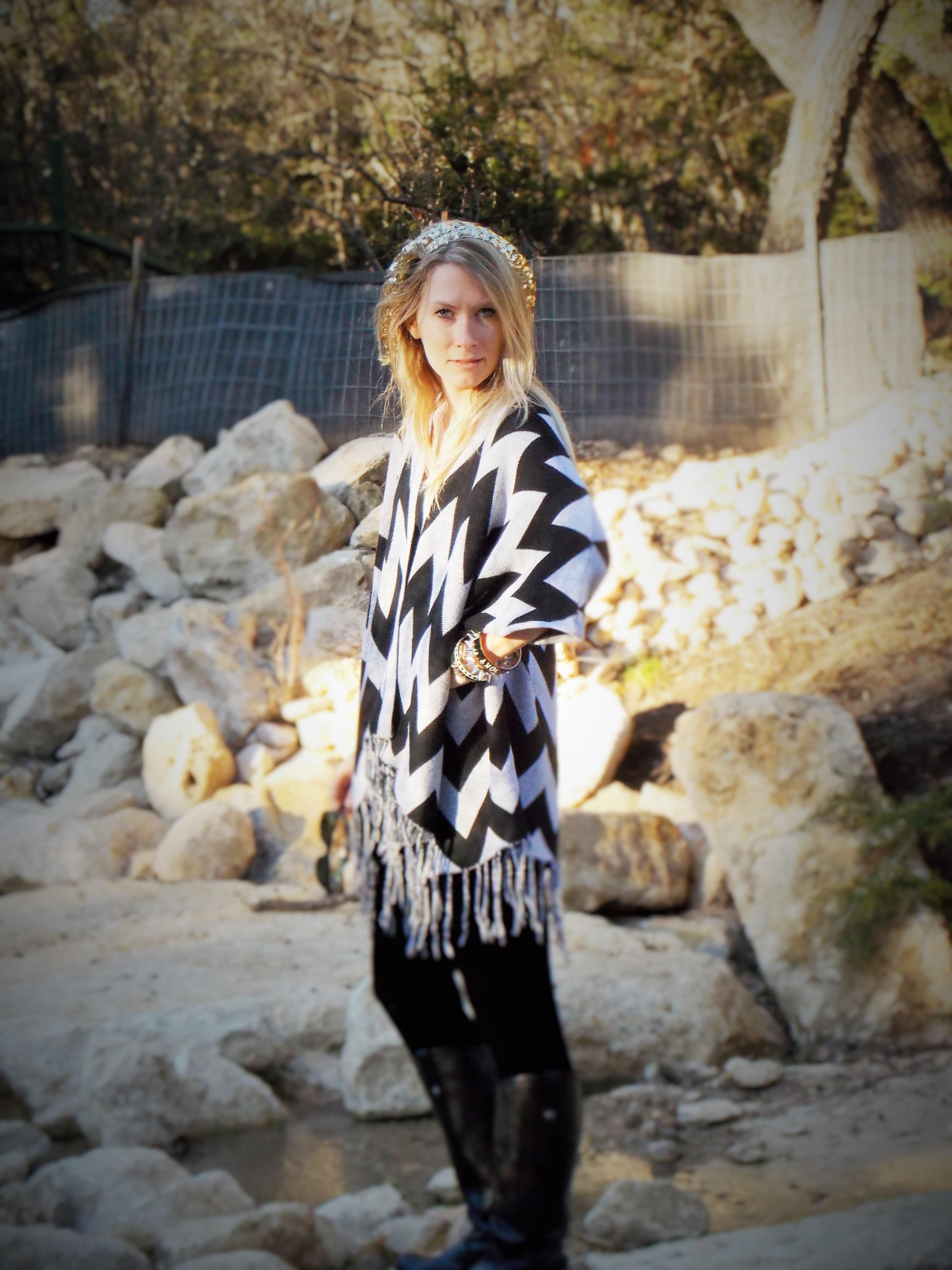 Today I decided to wear a cute and comfy Chevron poncho, velvet leggings, Frye Boots and sparkly little gold beanie. You always need a little sparkle in the woods. 🙂
Does anyone else have a backyard to roam and explore?