When I started writing this IN Aspen my fingers jammed up because it was so damn cold. Like 7 degrees cold. So I stopped and waited a few months to warm up. In Texas.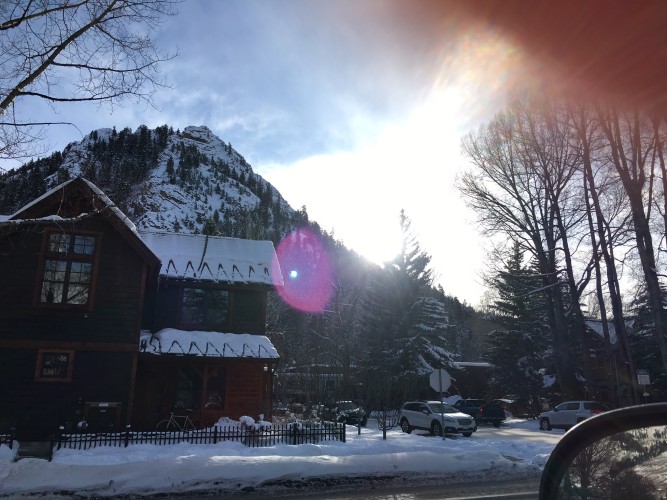 Our Aspen trip was a whirlwind, literally. Driving through the beginning of one of Texas and New Mexico's biggest storms and driving back through freezing fog blowing at 50 mph. Whirlwind winter wonderland. 
Besides the blizzard and me learning how to grip a steering wheel so tight my knuckles turned white, we had a blast. Chris got "me time" with quality time on the slopes and mommy and baby got some serious shopping and snuggles by the St. Regis fireplace.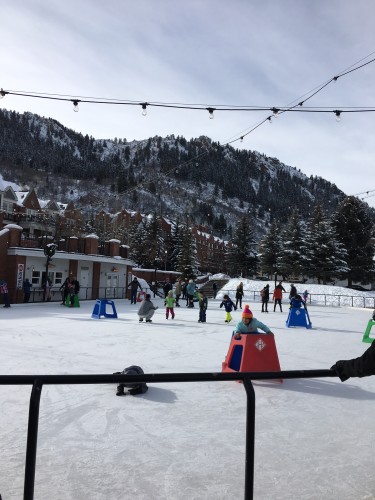 Travelers be aware that Aspen is a HUGE destination for the world so very few people speak fluent English. The Starbucks baristas will NOT spell your name right but the delicious hot chocolate will make up for it. Side note: if you want the BEST hot chocolate in town, head to The St. Regis and go to the bar area. The milky hot cocoa could have been put in and IV and hooked up to me if that was possible. So damn good.
Christmas in Aspen was spectacular. Beautiful lights lit up the mounds of snow. The Chamber of Commerce had events throughout the week, whether it be s'mores in the afternoon, scavenger hunts or ice skating in the morning, it was perfect for families like ours. We visited a fun science museum regarding the fossils found in the lake nearby and did miles of walking and people watching to pass the time.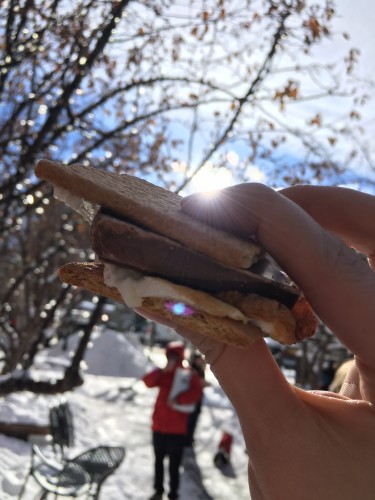 Don't let people tell you ski towns are  not fun for young families. Aspen was perfect for us. Good food, great beer, attractions and gorgeous amenities occupied Crosson and I just fine. (We probably had MORE fun than Chris skiing all day!)