Spring = mint. Plain and simple. Mint ice cream, mint Kendra Scott, mint shoes and mint tee's. Mint is the perfect color for spring. It's easy to wear on any skin tone and comes in all sorts of accessories and apparel.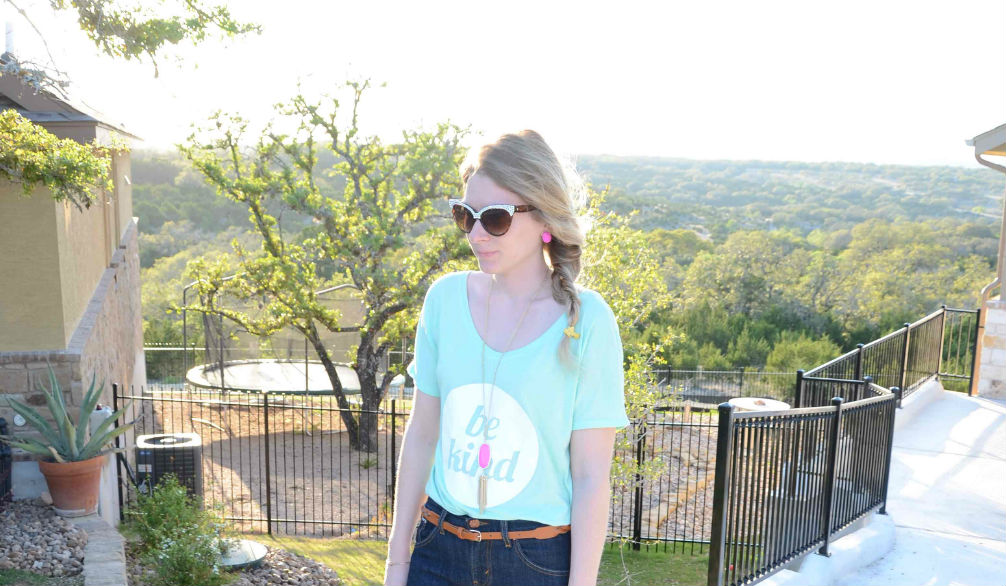 Have you heard of the cutest little blog The Shine Project? If not, check her out. She's adorbs. She is one of my blog idols. What she does for other people is incredible and that's where she decided to start Threads – accessories and apparel that employs first generation college students. ALL made in the USA! I'm wearing the Be Kind tee with my Levi's and Kendra Scott Necklace and earrings with a pair of cute Steve Madden booties.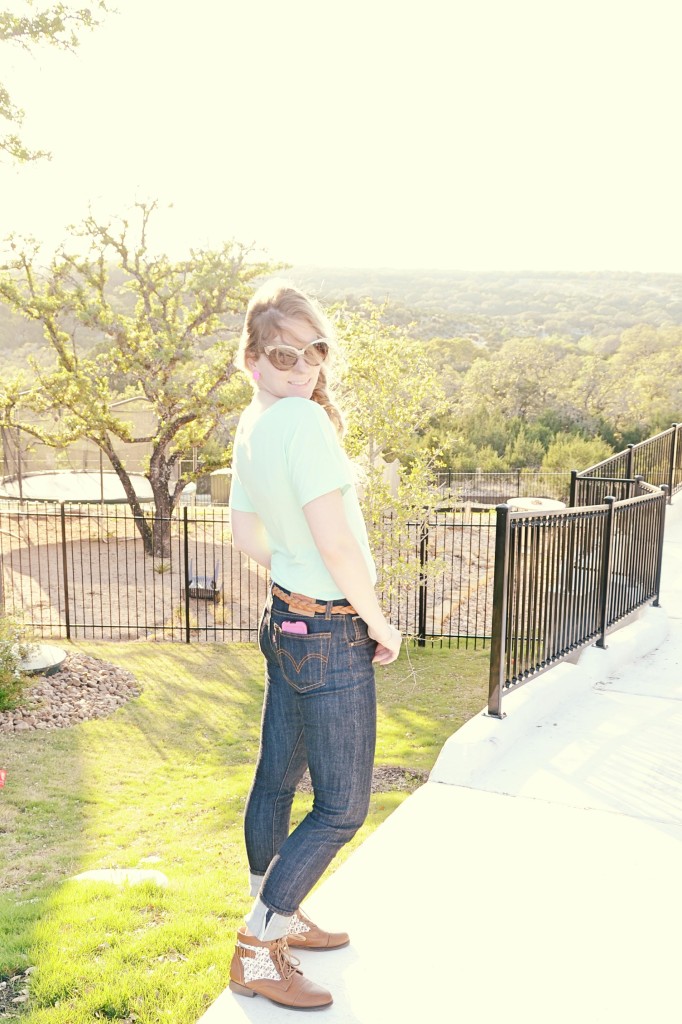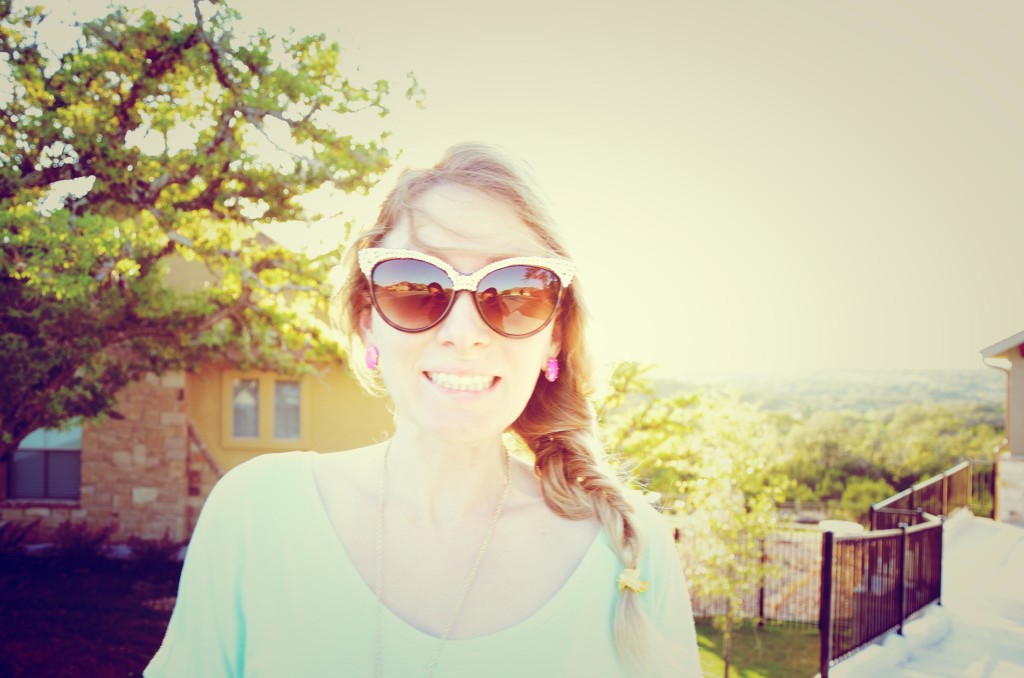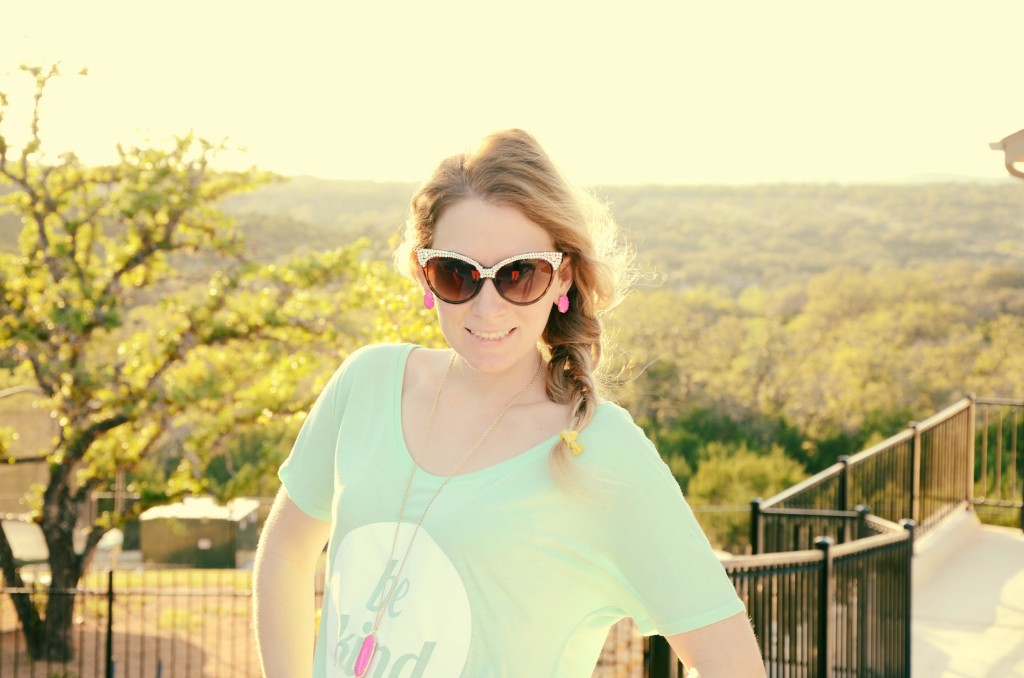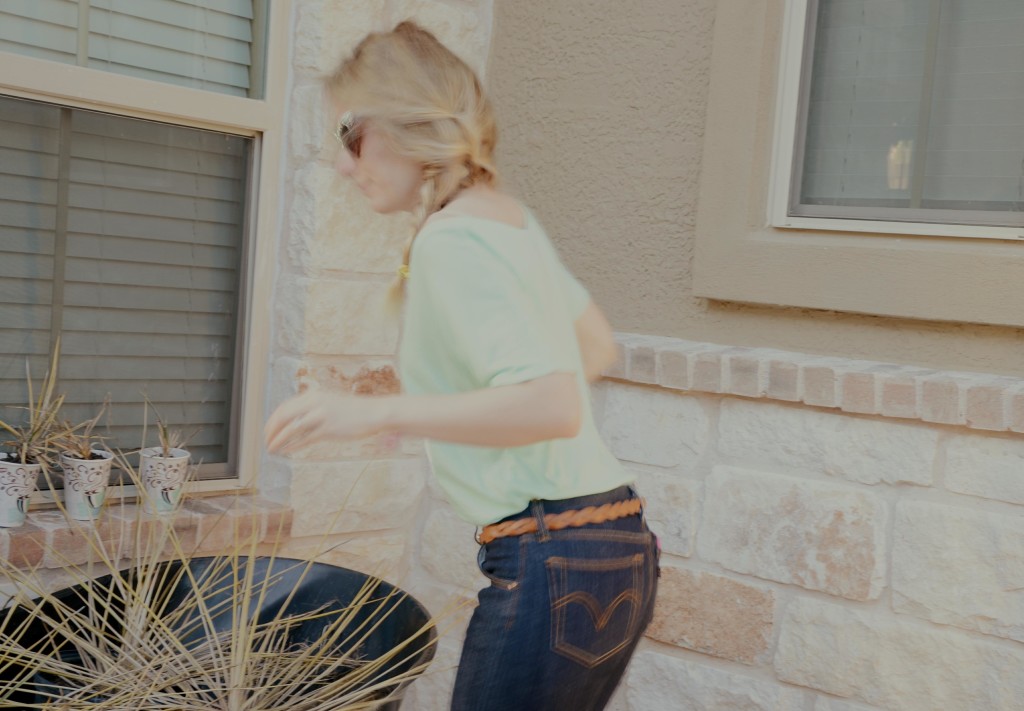 Trying to help with the agave plants, but they are prickly!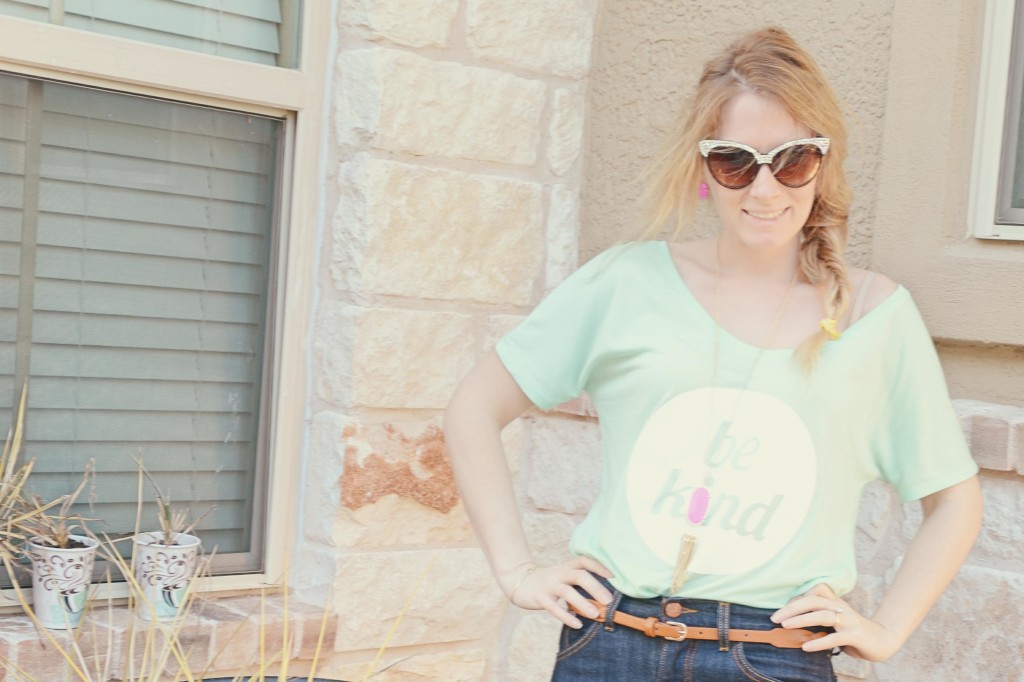 What is your favorite brand that gives back?
XOX,