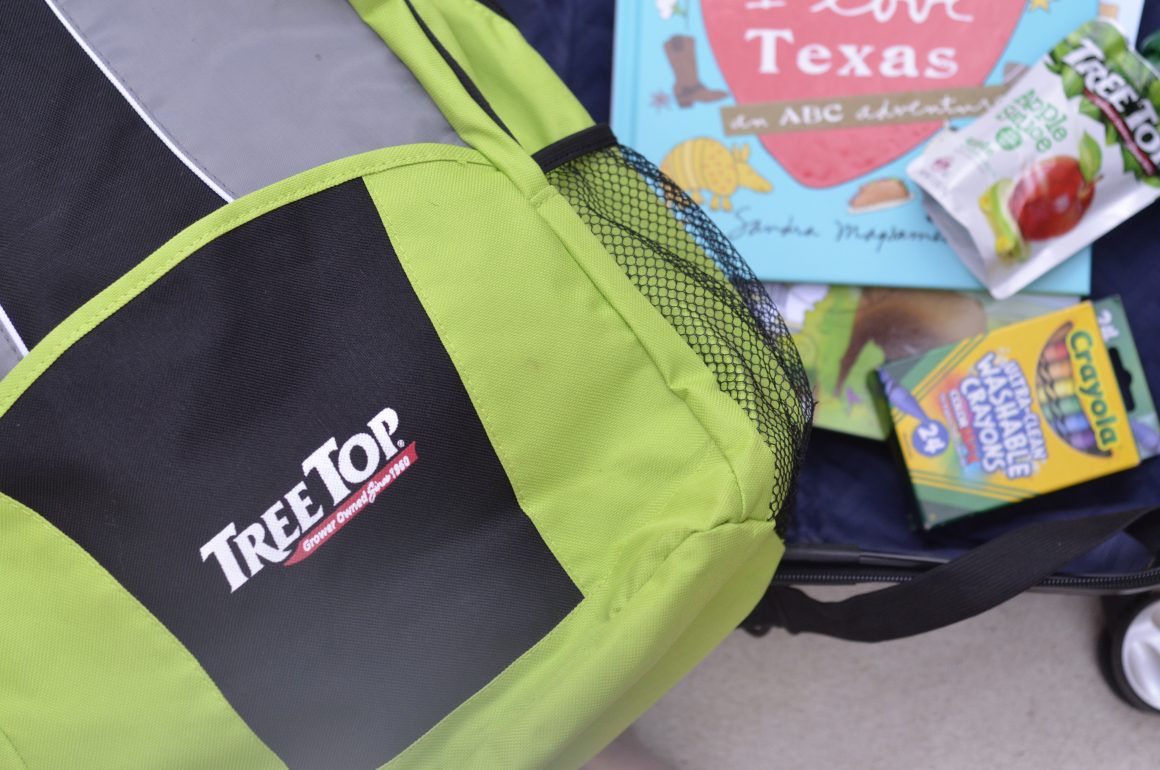 This post is sponsored by BabbleBoxx.com on behalf of Tree Top.
"In America, there are two classes of travel: first-class and with children." — Robert Benchley
We've got a few big trips under our belt with a baby and now a toddler so I feel safe to say I'm becoming a veteran at traveling with one. I must confess I've got a very good traveler though. It might also be because I over prepare for him and make sure we have everything we could ever possibly need.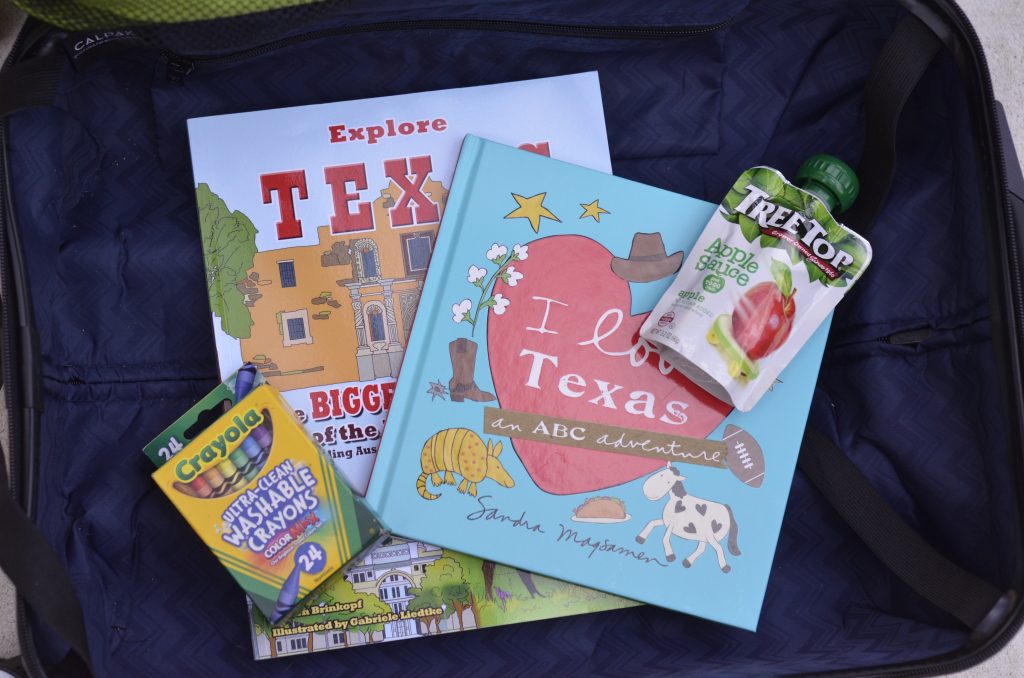 Here are my must-haves for a stress-free vacation with a toddler:
Snacks, snacks and more snacks.
We LOVE these Tree Top pouches. Crosson (for once) makes no mess with these, he finishes them all and never says "NO" when I hand him one. They're 100% fruit with no sugar which is a big deal in the kid snacks category. No high fructose corn syrup and all fruits grown in the good ole' USA. I'm totally on board with a snack that A. tastes good, B. has homegrown fruits and C. no bad things in it!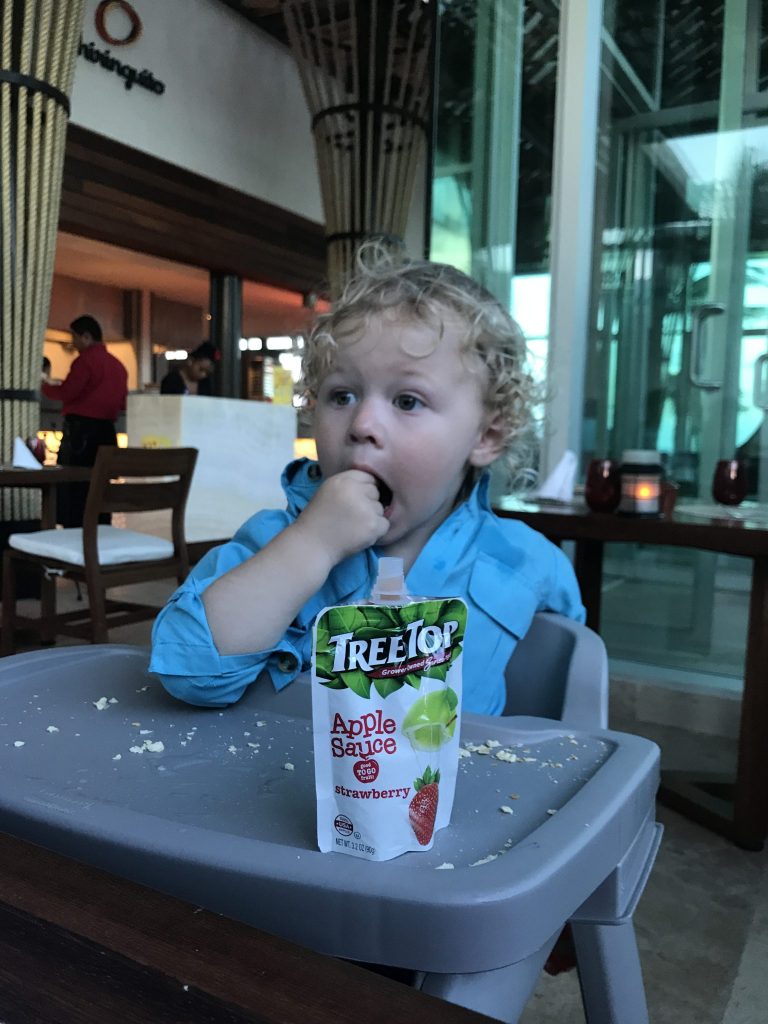 Brand new books and toys
A backpack full of toys and snacks within an arm's length is the KEY to less-stress. On a plane, in a car, on a boat – it's the handiest thing you can have. Stock brand new toys (dollar spot, baby!), new books and new snacks and you are set. They're so excited to read new books and open up a new car that the meltdowns don't last as long!
Activities planned to tire them out all day long
It's hard to stay on schedule during a road trip or vacation. Crosson knows he can break the rules a little bit and we honestly don't mind. We let him play during the day until he passes out. We pool or play all morning, eat lunch and wait till he crashes. If we try to put him down for a nap he won't go so it's easy for us this way. Same with nighttime – play, eat, stay up a little later, and then he crashes with a cup of milk.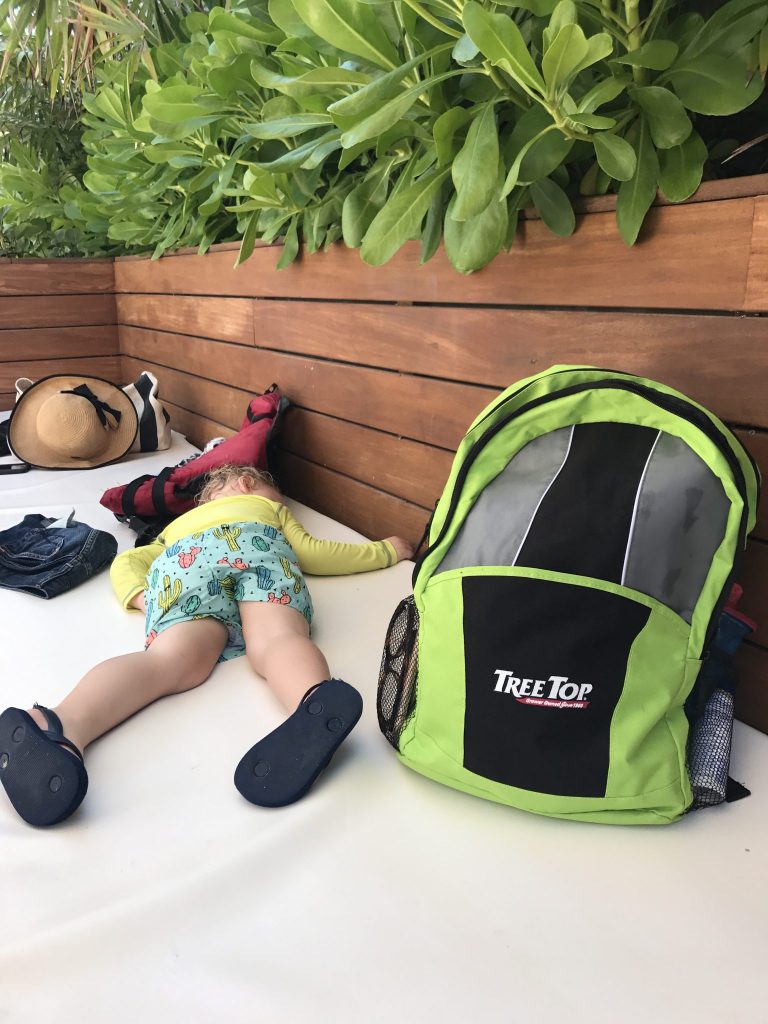 Bonus: Wine or a fruity drink at the end of every day to pat yourself on the back. You go mama! 
Please follow and like us: