AHHHHHH!!! I LOVE THIS WEATHER!!! Bring on the shorts and sunglasses, cute swim suits and cold Lake Austin water.
This outfit would be cute for Coachella (which I am still deciding on if we are going…) or SXSW. I love the big crochet lace detailing in this shirt! (And it was only $21!)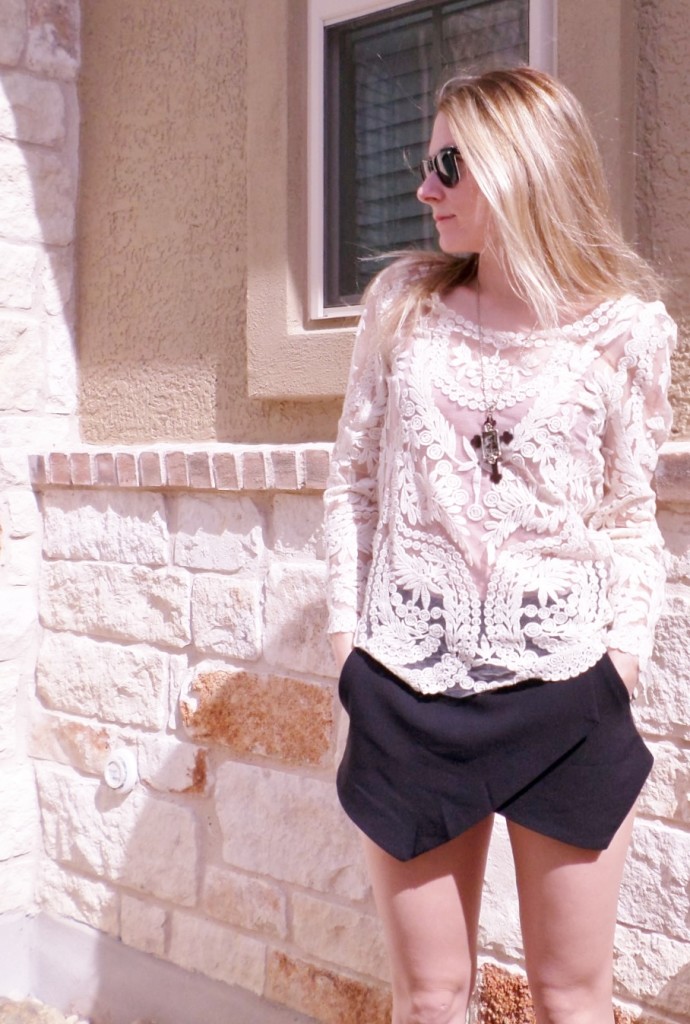 I can't get enough lace in my closet – it consumes my life…. Lace top from Lookbook Store, Mini from RiffRaff (also seen here), Frye Boots (sold out but need these) and iron cross necklace handmade in Taos, NM (similar here).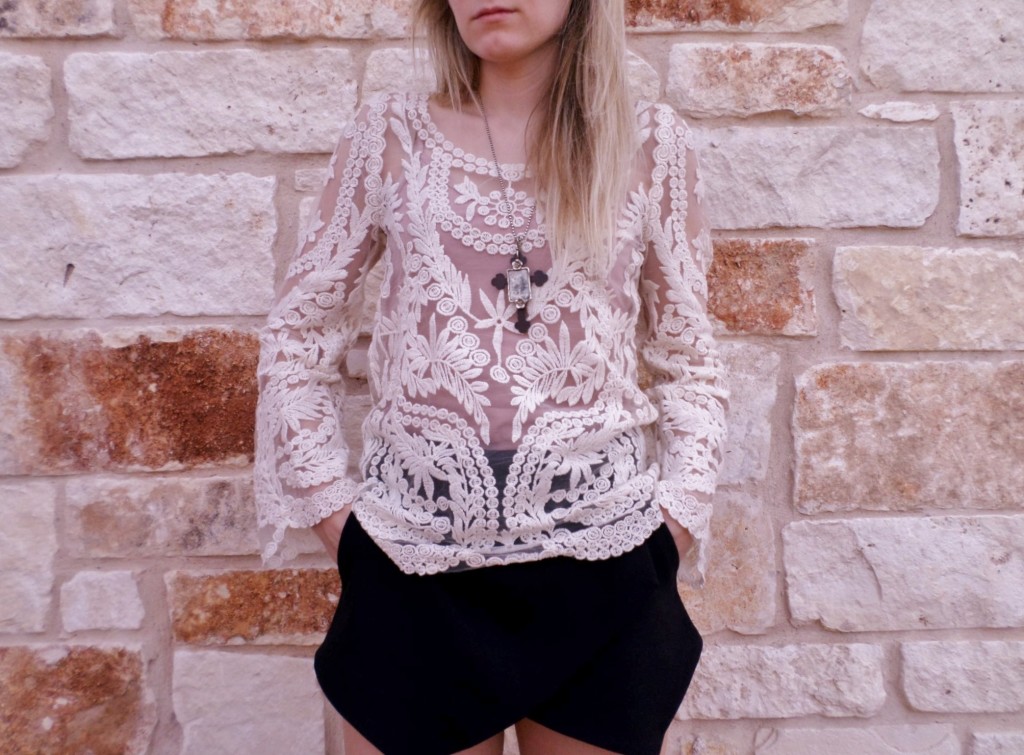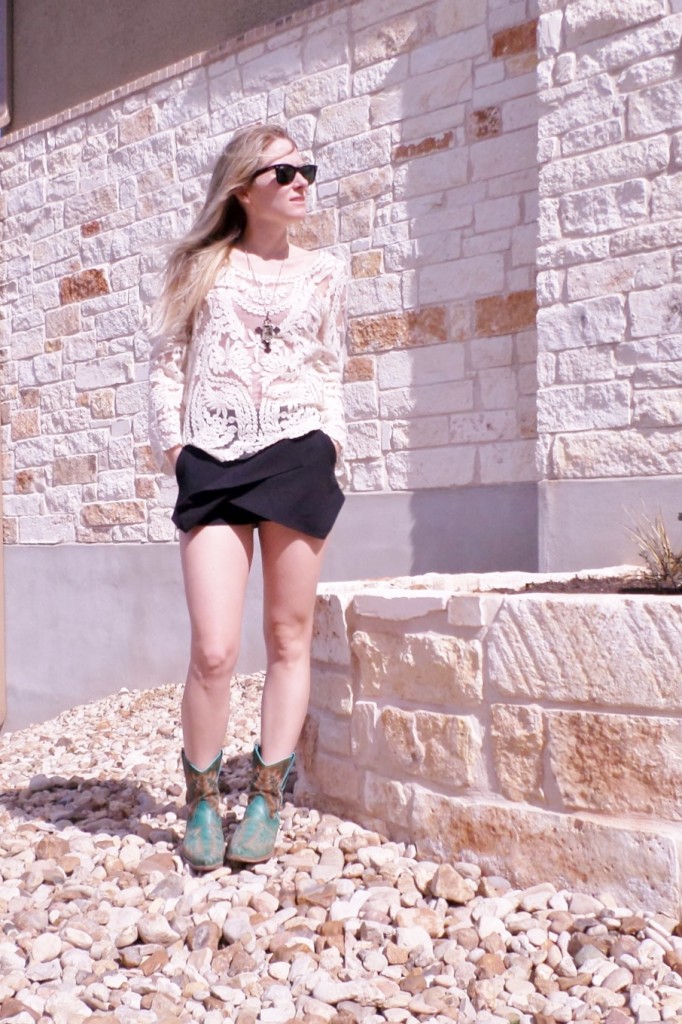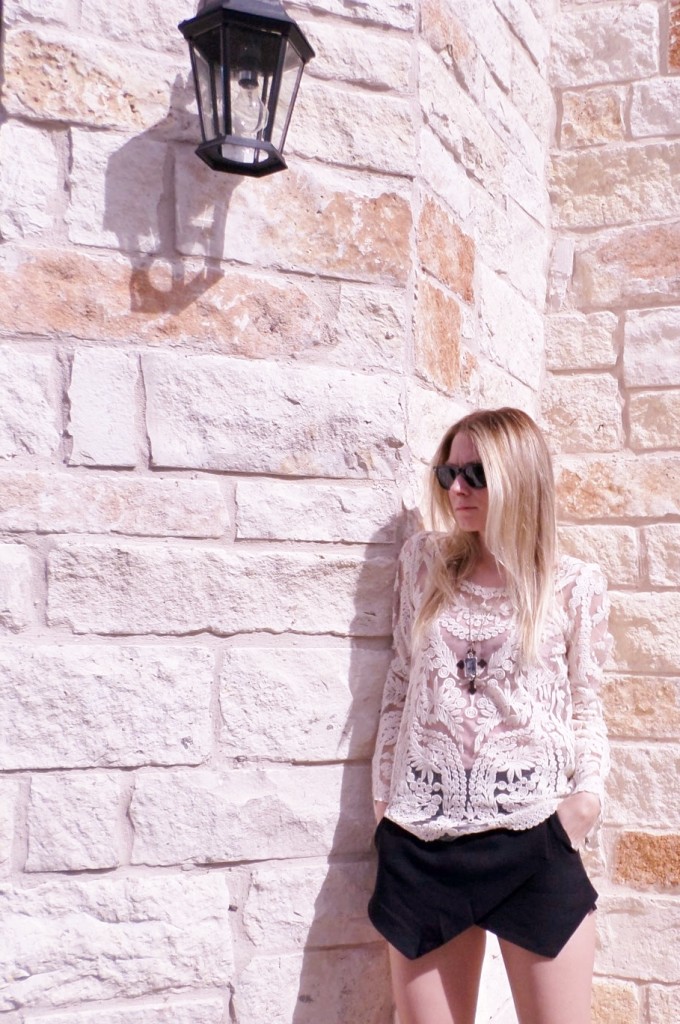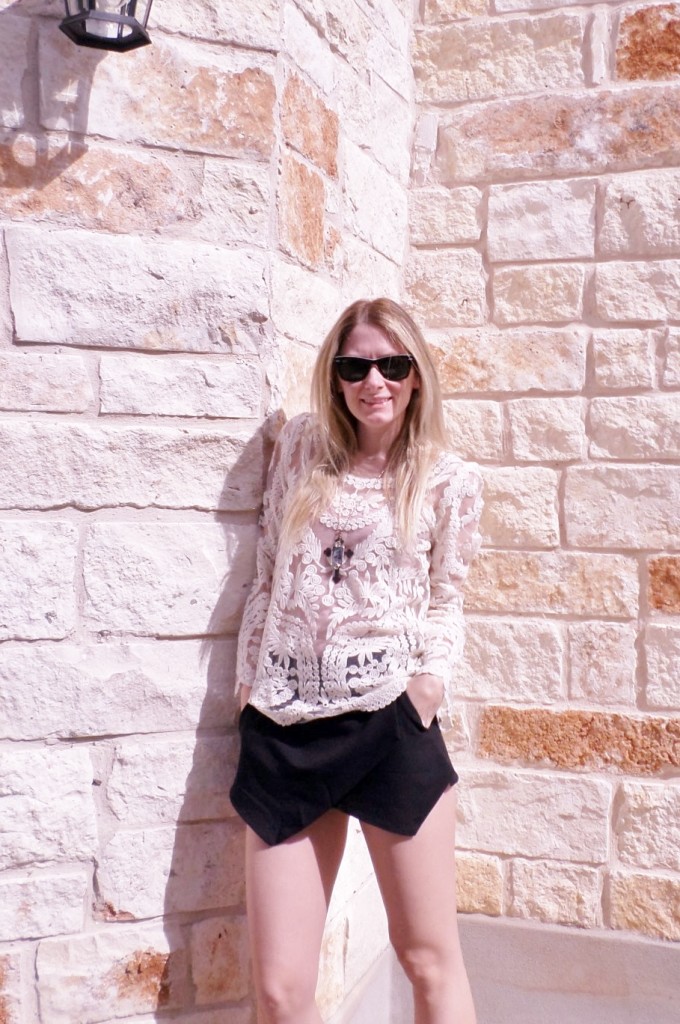 Soak up the sun people.
XOX,
Erin