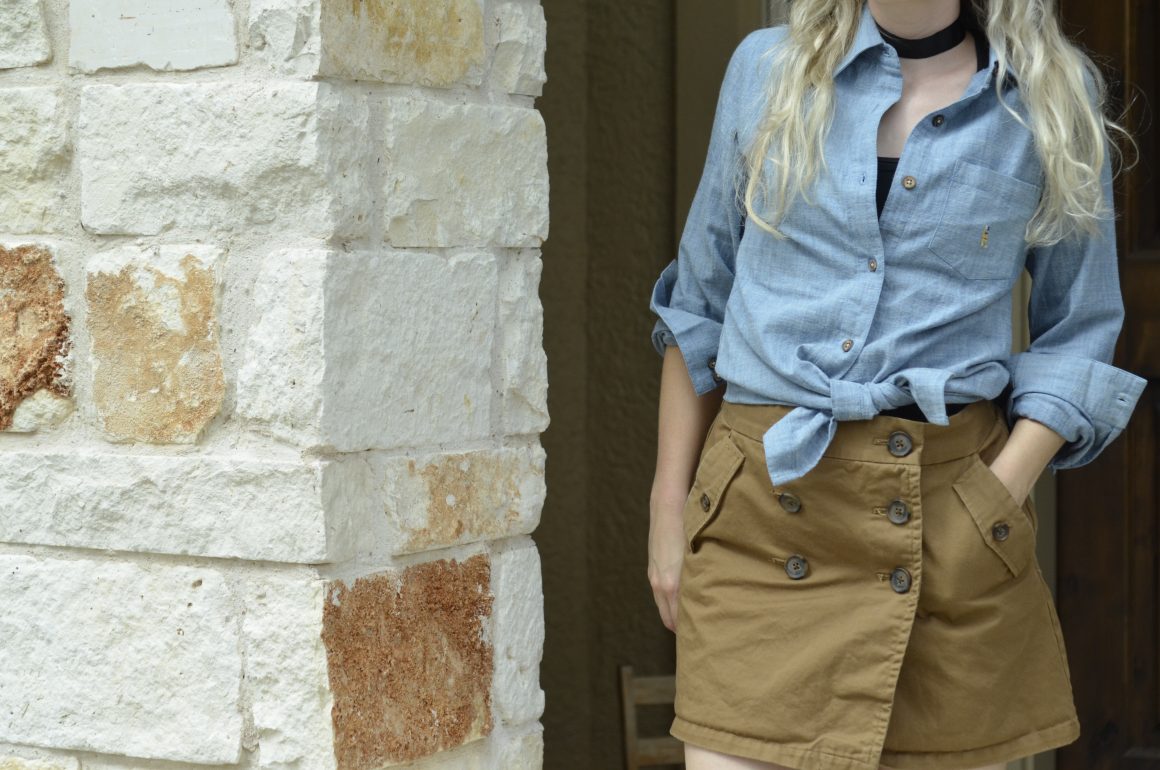 The Nineties are back. (Well, the outfits are…)
Although I hated this nineties trend at first, some of it is warming up to me. The chokers, button skirts, chuck taylors, and tie-up shirts are growing on me. I know this J. Crew skirt isn't the best color for my pale skin but I had to have it.
Time to get some more chokers, too. I want to get a velvet one but these Texas 97 degree days in September are killing me. Luckily there are some cute, light-weight chokers to wear now and I can save the velvet ones for "fall"….
Here are some of my favorites from Nordstrom: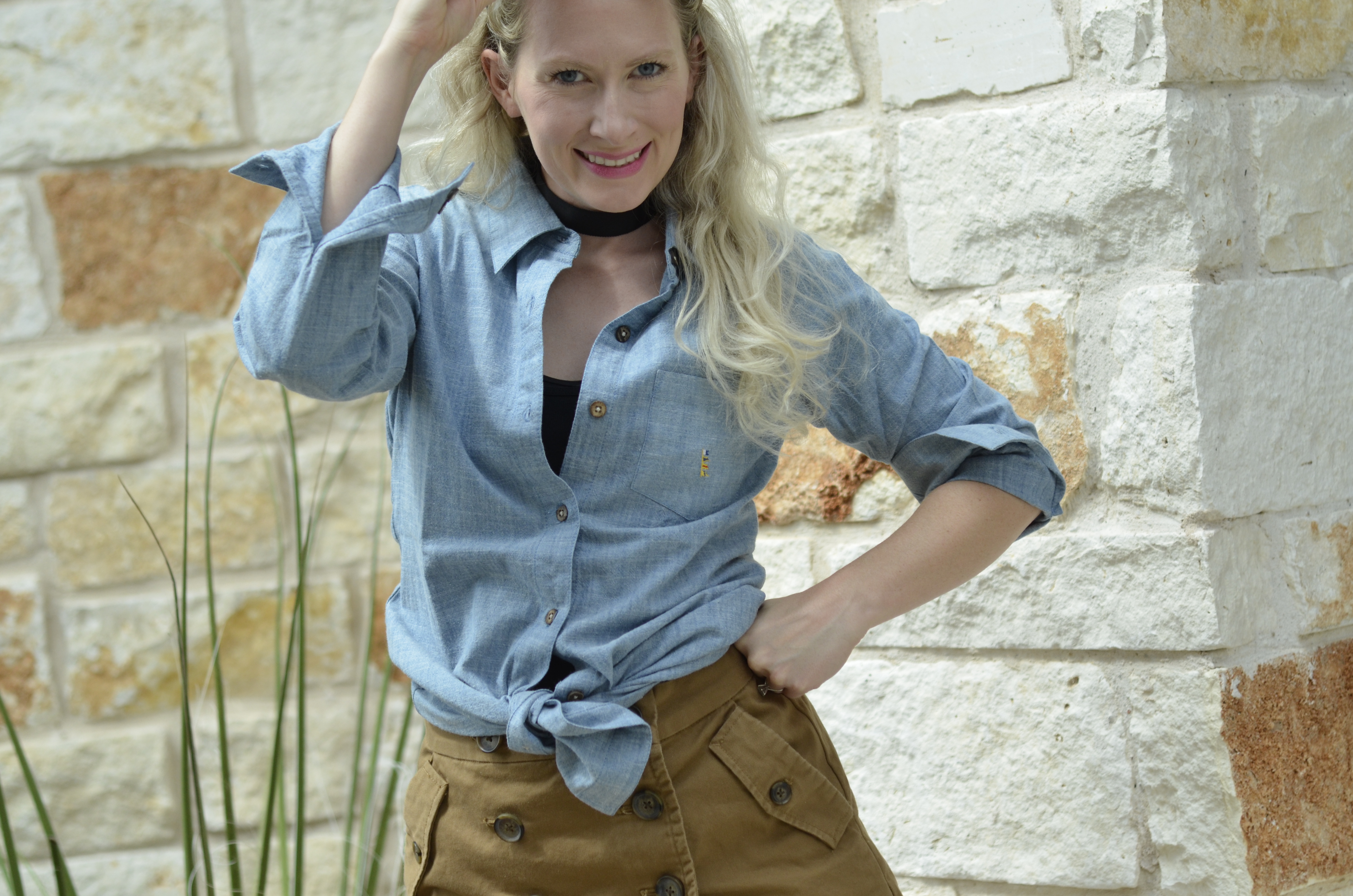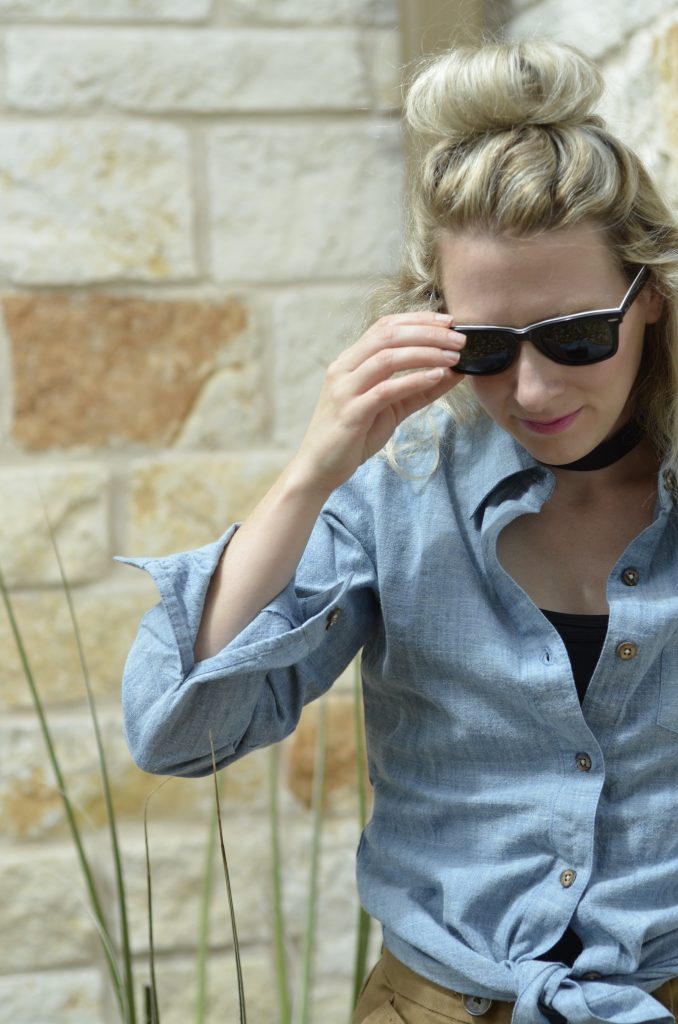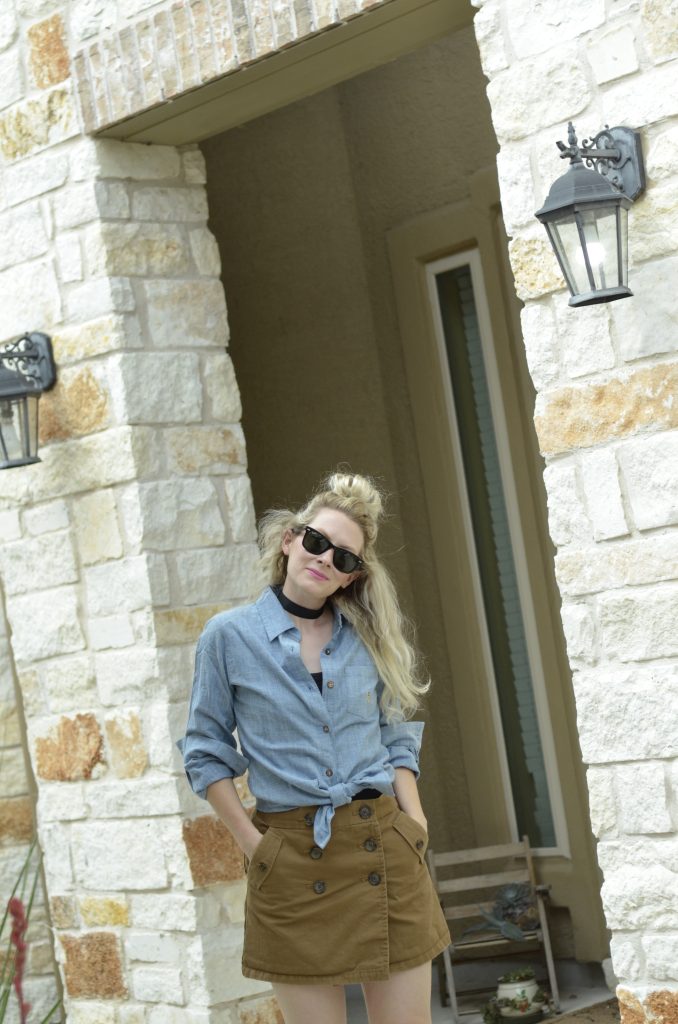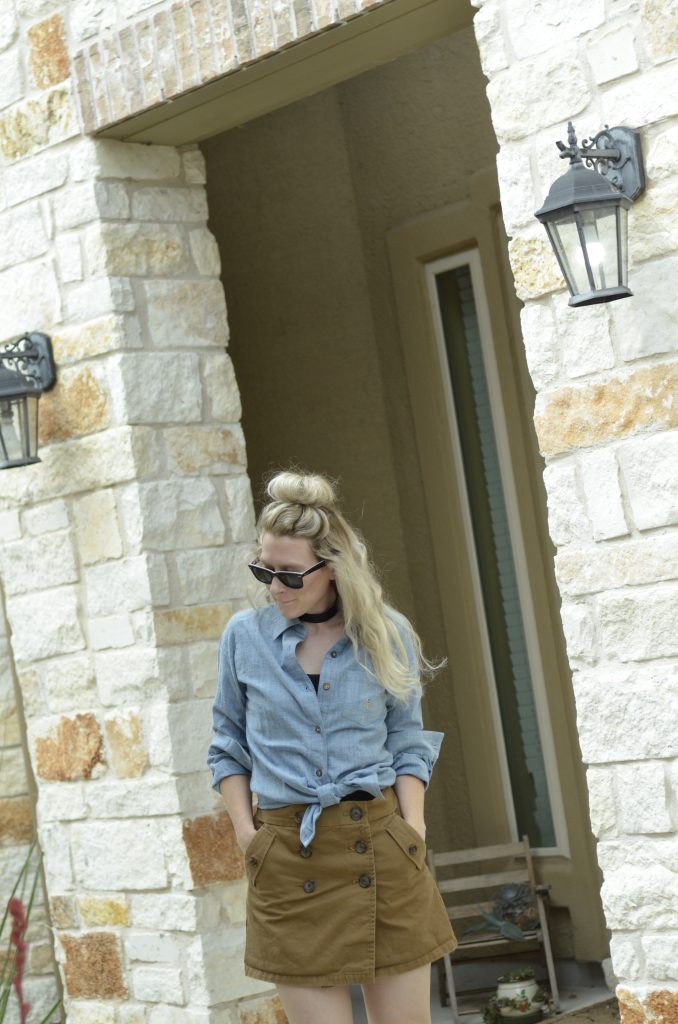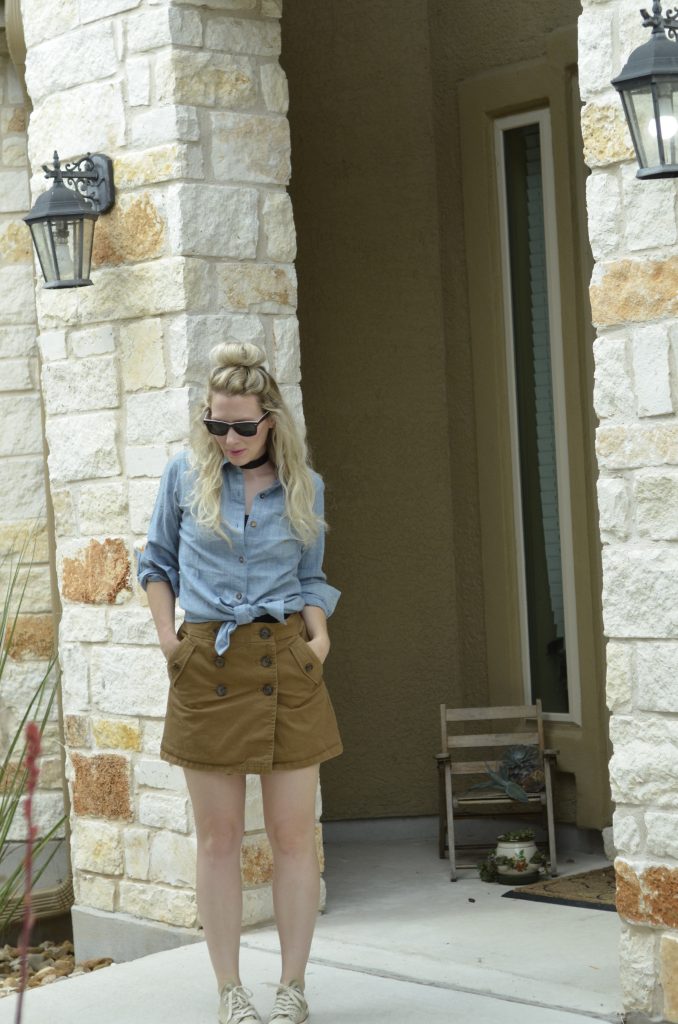 Shop similar items here:
Thoughts on the nineties trend?
Hate it or Love it?
Please follow and like us: