Materialistic post ahead: Sorry in advance….
I have only a few "real" wants in life. The normal ones: to marry my soul mate, have a baby, be financially happy and to have a beautiful place to call home. I also have a slightly (okay – very) materialistic want in life – my dream purse, one I have yearned to have for many years. The one-and-only Louis Vuitton Neverfull GM. It is big enough for a baby bag and overnight bag, yet not too big for an everyday purse. The purse is iconic and as Louis Vuitton says "an iconic style lasts forever."
And so the day has come. My husband bought me my dream bag and AHHHH it feels so good.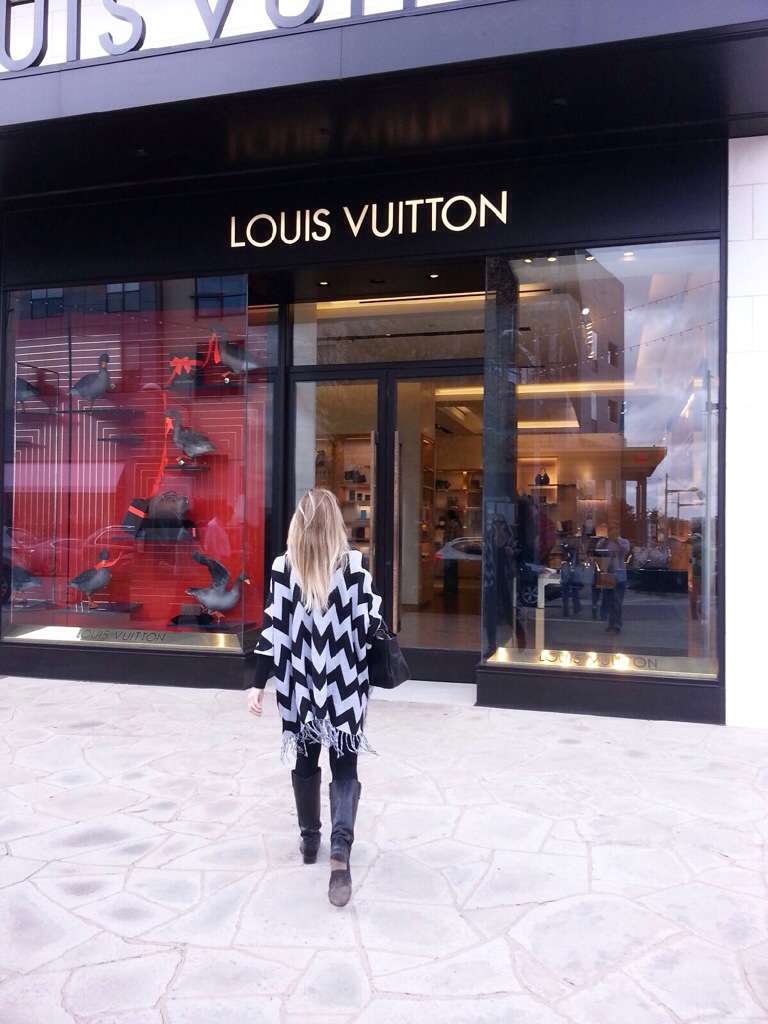 I am not a spoiled little housewife that gets anything I want, just so you know. Let me explain to you why I deserve this precious purse – I lived in a 25 foot travel trailer for 4 months. Four LONG months. In 100 degree heat and mosquito heaven. Good enough reason? Yes, I think so. Not all who wander are lost, but wandering in a home-on-wheels gets old. FAST. So there you go , I earned my right to my bag. And it will not be living anywhere near a trailer. EVER. Thank goodness.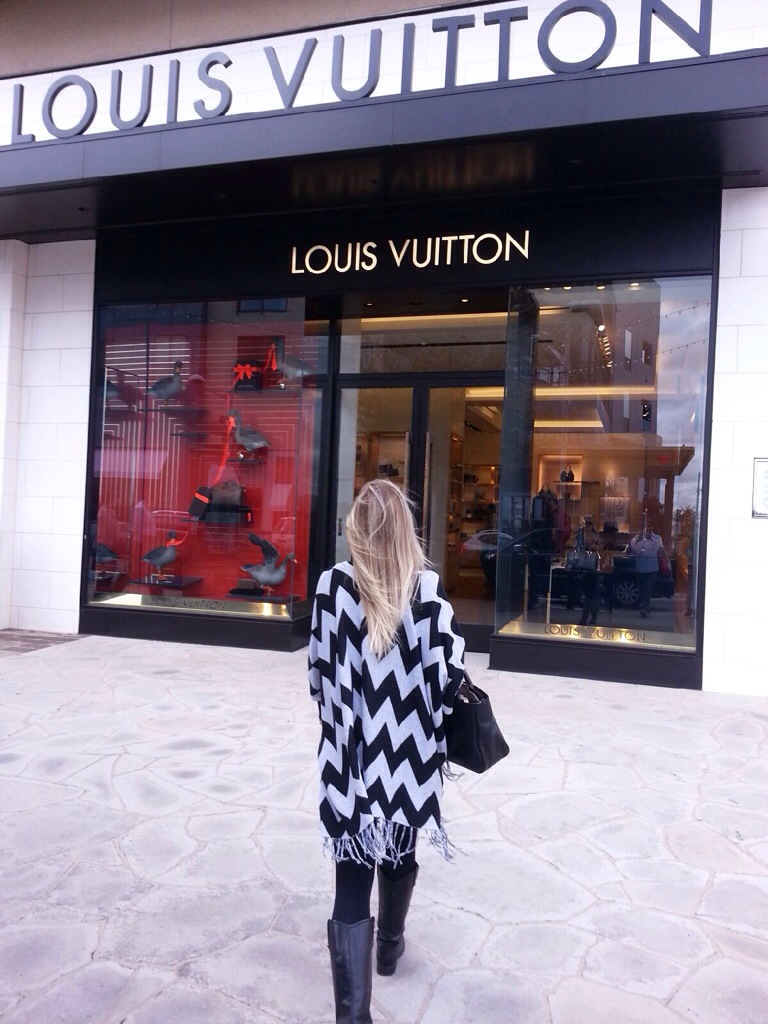 Chevron poncho similar here, Frye boots here, Tory Burch here
Have you ever read about the stories behind the iconic Louis Vuitton purses? They are adorable and I love that the Neverfull bag totally reads me like a book. "The Neverfull is designed for women who want to carry everything they need, where ever they go….The striped interior lining evokes the classic style of Louis Vuitton's vintage trunks. Light, versatile and perfectly elegant, the Neverfull embodies what an icon it is."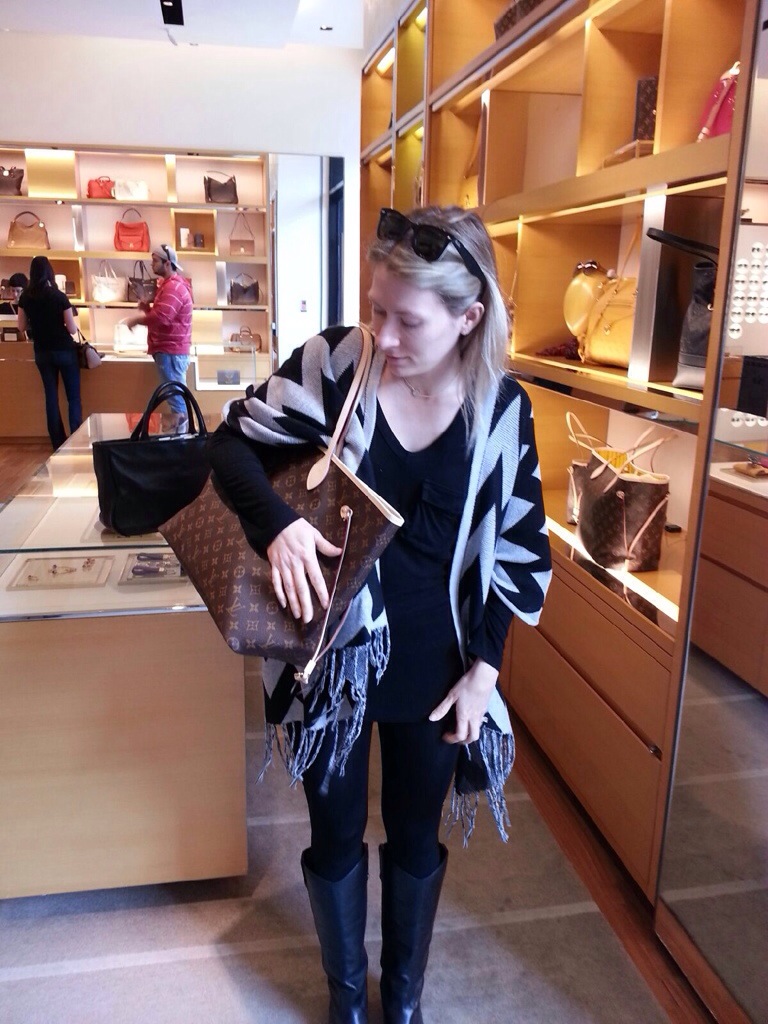 The cutest video makes me want to hop on a plane to Paris… Maybe one day. 🙂
Love who you are,
Erin
Please follow and like us: