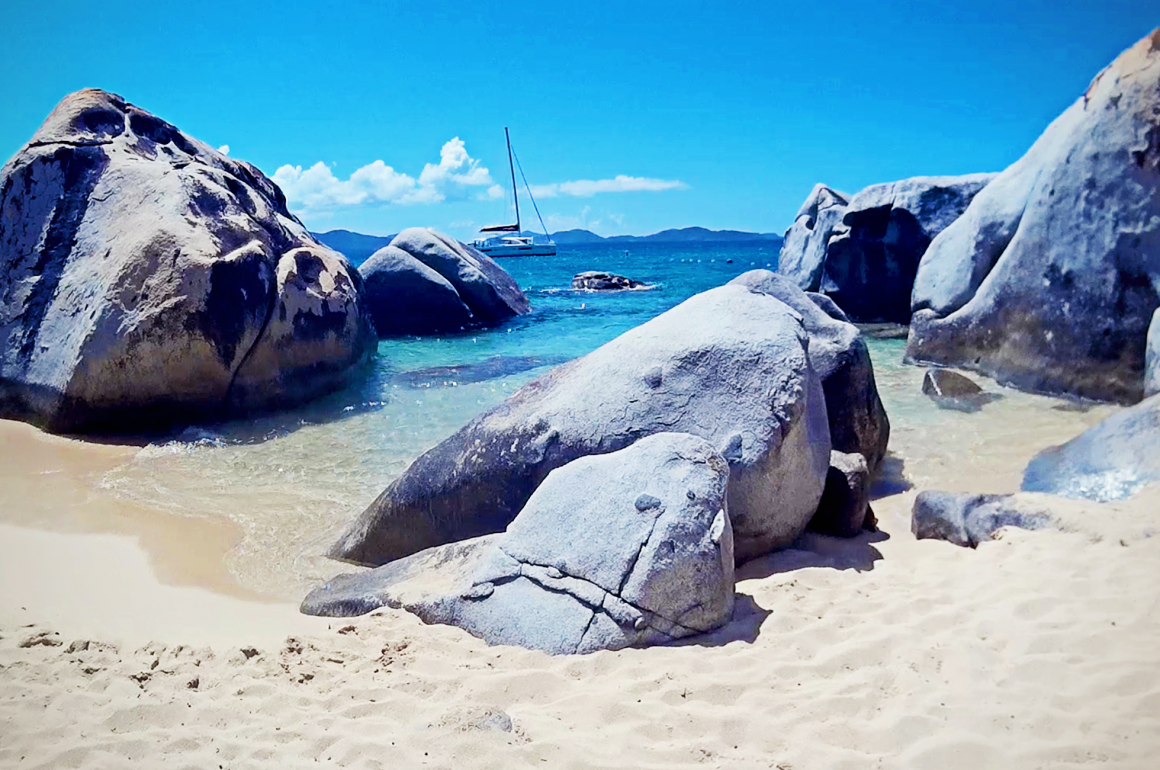 Coming up on the massive granite boulders of The Baths in Virgin Gorda was the most incredible experience and to then explore the national park was unreal.
From climbing in the cracks to wading in the crystal blue, Caribbean pools… The Baths are absolutely breathtaking. Crosson and I only did about 5 minutes into the trail but my husband and friend finished it and came back with these awesome photos. The trail is pretty vigorous, probably not best for babies (even while wearing them) or the elderly but the trails, the beach and the views make it a must-see stop in the British Virgin Islands.
Get to Virgin Gorda early, explore a while, grab a drink and beach it and then head to the Top of the Baths for a view like you've never seen. A classy, high-end restaurant PLUS a pristine pool to cool off in?? YES, please! See our adventure below and the rest of our sailing trip here.