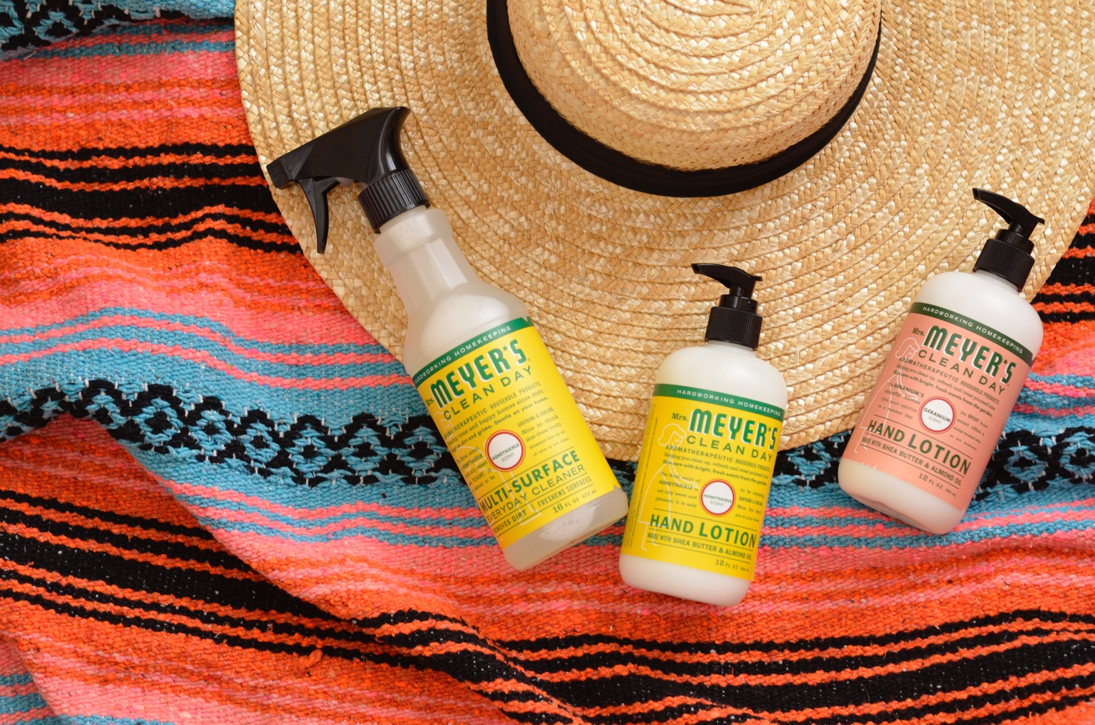 I'm sharing #MrsMeyers in my life as part of a Mrs. Meyer's sponsored series for Socialstars™
Today was in the 90's. THE 90's. Time to start thinking about chasing the tot around the pool and stocking up on new swimsuits and towels. Also time for purging the clutter and having a clean, fresh house. Thanks to Mrs. Meyer's Clean Day my house is fresh all year round.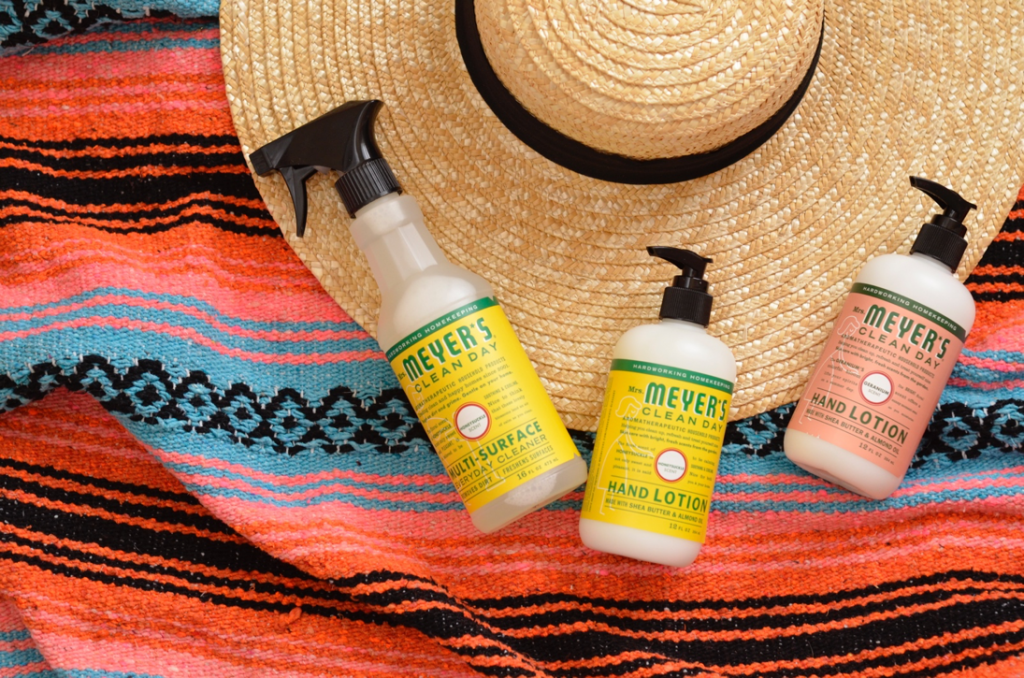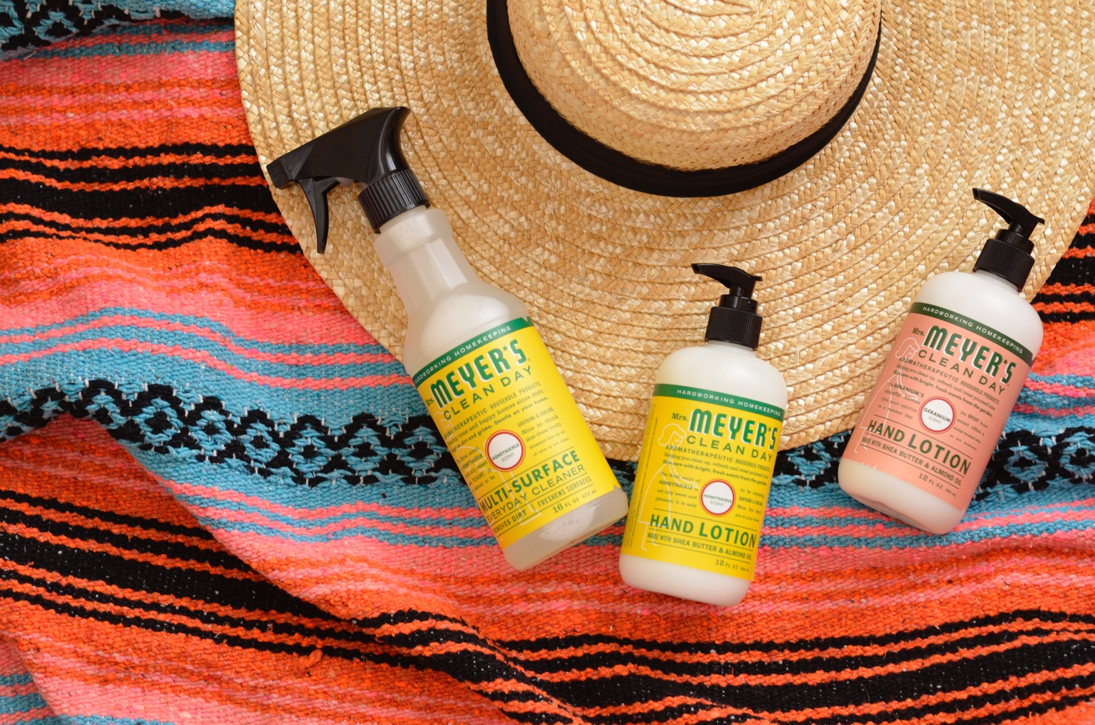 I've got my seasonal scents in the winter and in the spring but what about the rest of the year? That's where their year-round scents come in. I keep a hand lotion and hand soap in every bathroom. No joke. I have had them stocked in my bathrooms for years now. (See, I told y'all I only do collaborations with companies I LOVE and use!) Sometimes I find that missing bottles around and they turn up in the garage next to the tools, so I know my husband secretly loves them, too.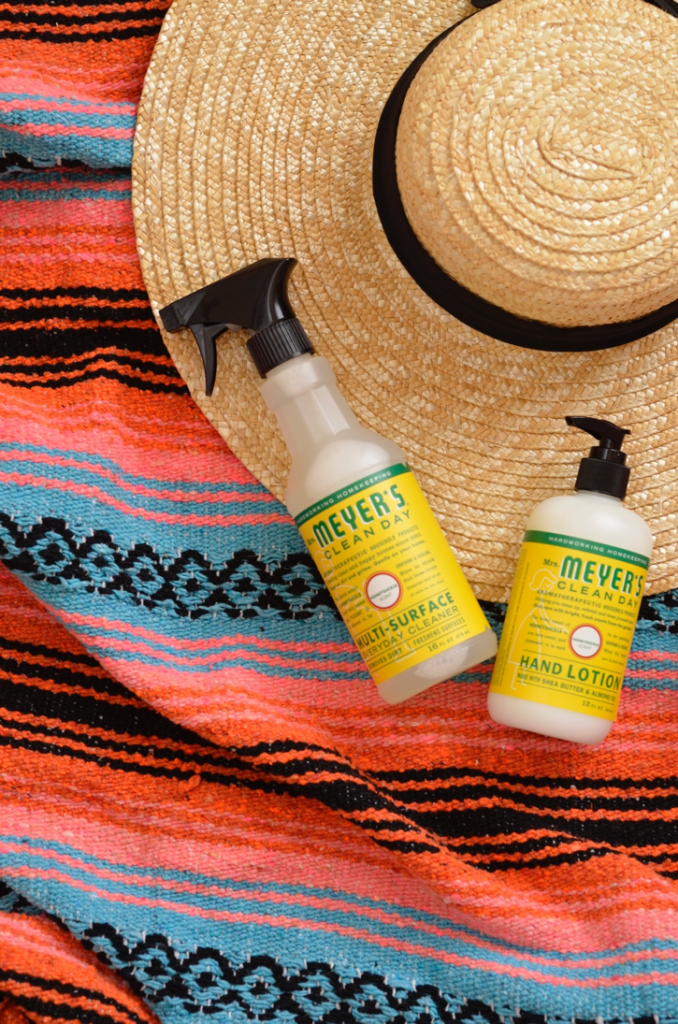 On tap right now are Peony (Almost out of this one…. So dang good.) Honeysuckle, Geranium and Basil. I like different scents in each bathroom, doesn't everyone? Or just me?? I even keep a couple on the boat. Hashtag obsessed.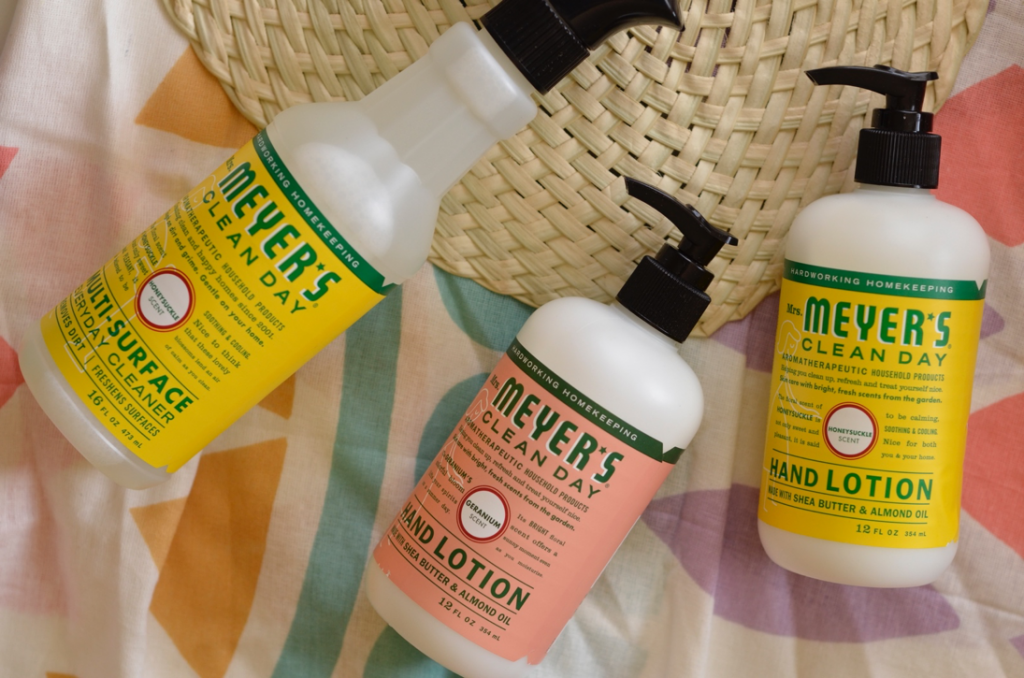 I've also been gifting them to mentors and friends, because I haven't met a friend that doesn't like Mrs. Meyer's. They look so cute in a wire basket or in the top of the most perfect sun hat! Drop in a summer cup or a scarf and you've got the perfect end-of-the-year gift.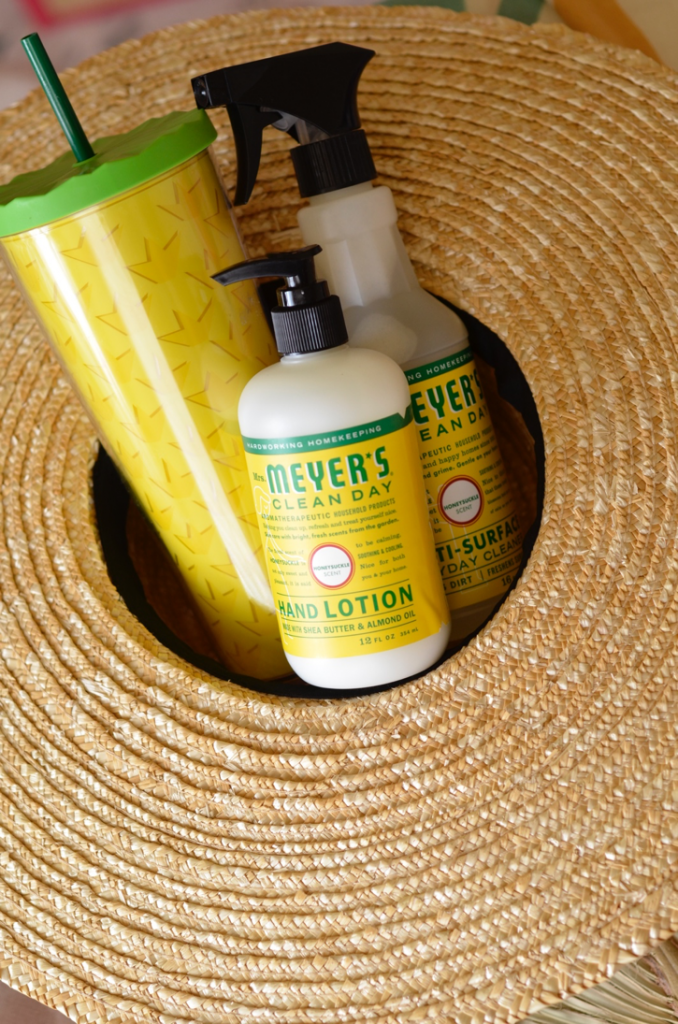 I've told you all the good things about Mrs. Meyer's here and here. Spring scents were a huge hit in our home and I am counting down the days until it's time for winter scents again. (Don't judge. I love them!) For now, we'll stick to our old go-to's. No need for fancy soap dispensers when you've got beautiful Mrs. Meyer's bottles!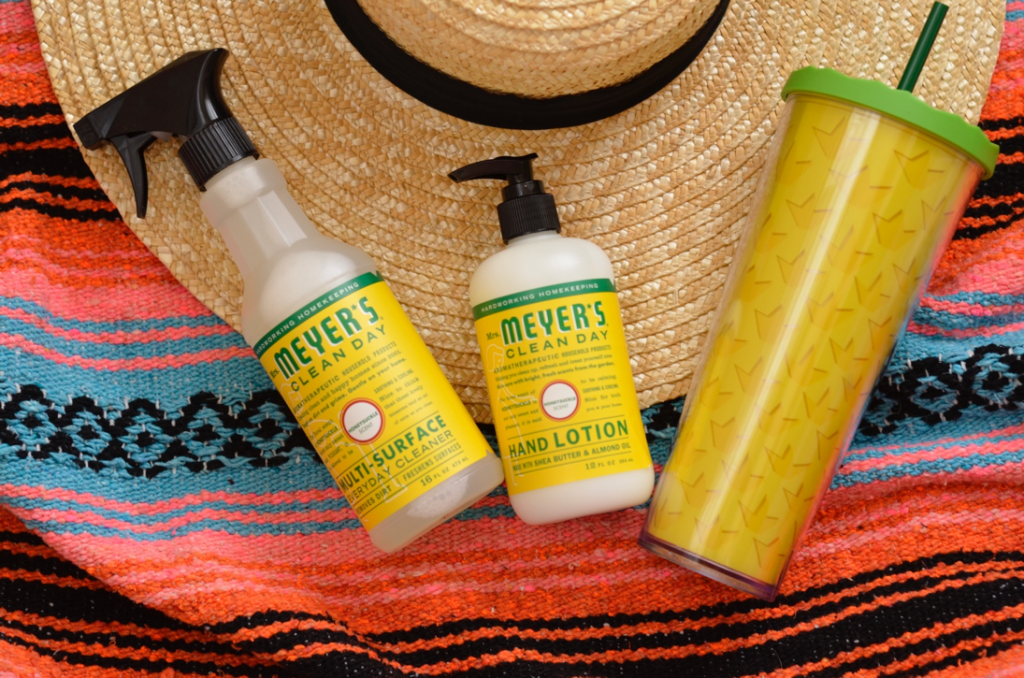 Now, I might not be personally ready for summer…. But at least my house is!
Please follow and like us: