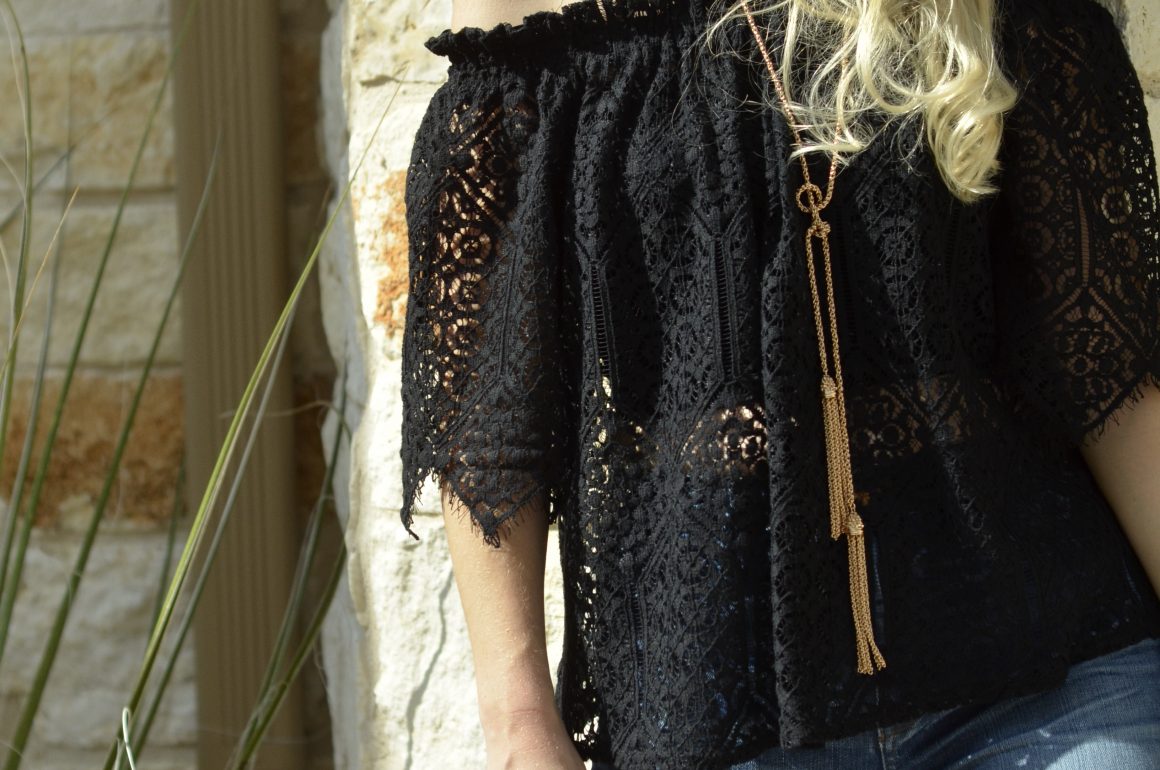 Y'all. The weather is officially GORGEOUS!
50's in the mornings and 70's during the days. It feels incredible. Not exactly all-day sweater weather but definitely jeans and booties weather. I will slowly be transitioning my style into the fall weather. Maybe scarves next week!
Wanting to style those off-the-shoulder looks for the fall? Throw on a pair of jeans and boots and it's just as good. Or pair that OTS dress with leggings and booties. Totes cute. If it's slightly colder where you are throw on a denim jacket when you're outside but the second you get inside show off those shoulders, girl!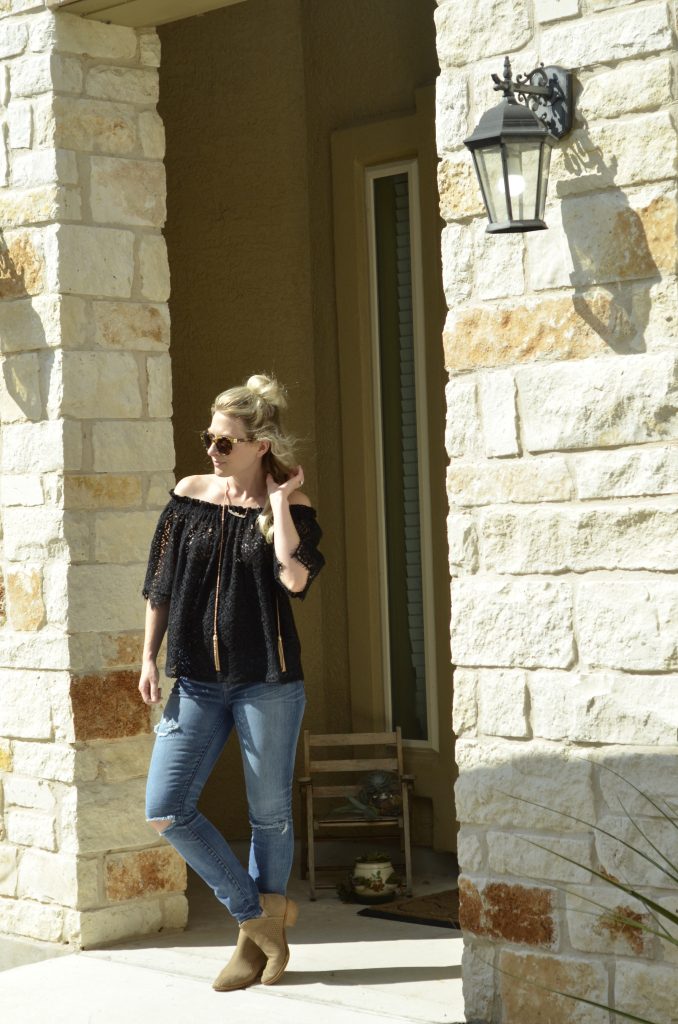 H&M lace off-the-shoulder (similar here), Madewell jeans, Kendra Scott necklace, Lucky booties (on sale!)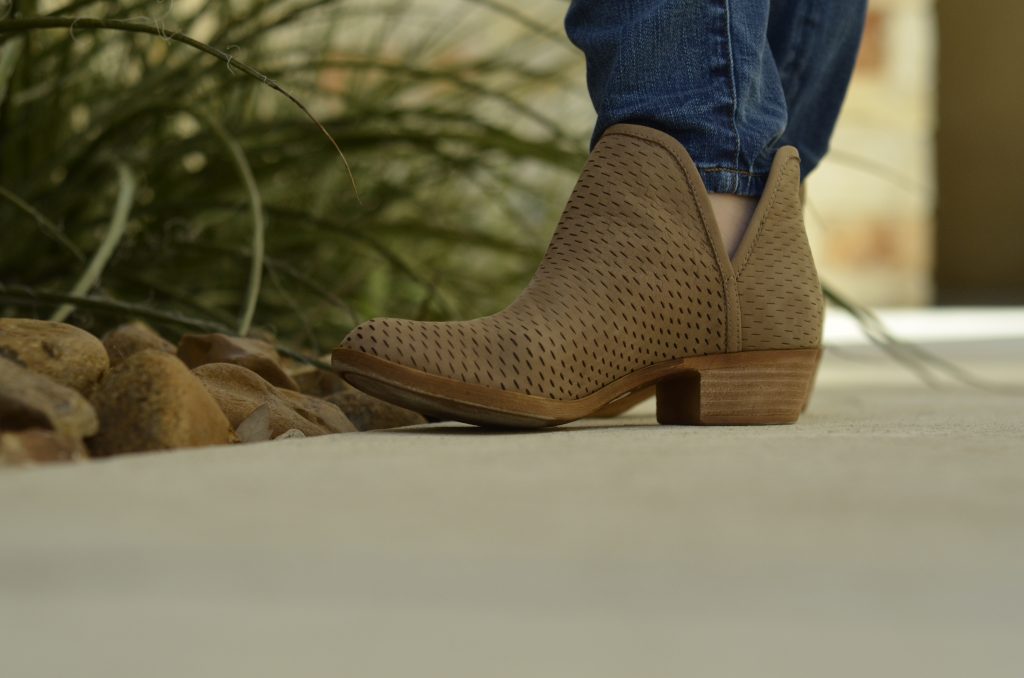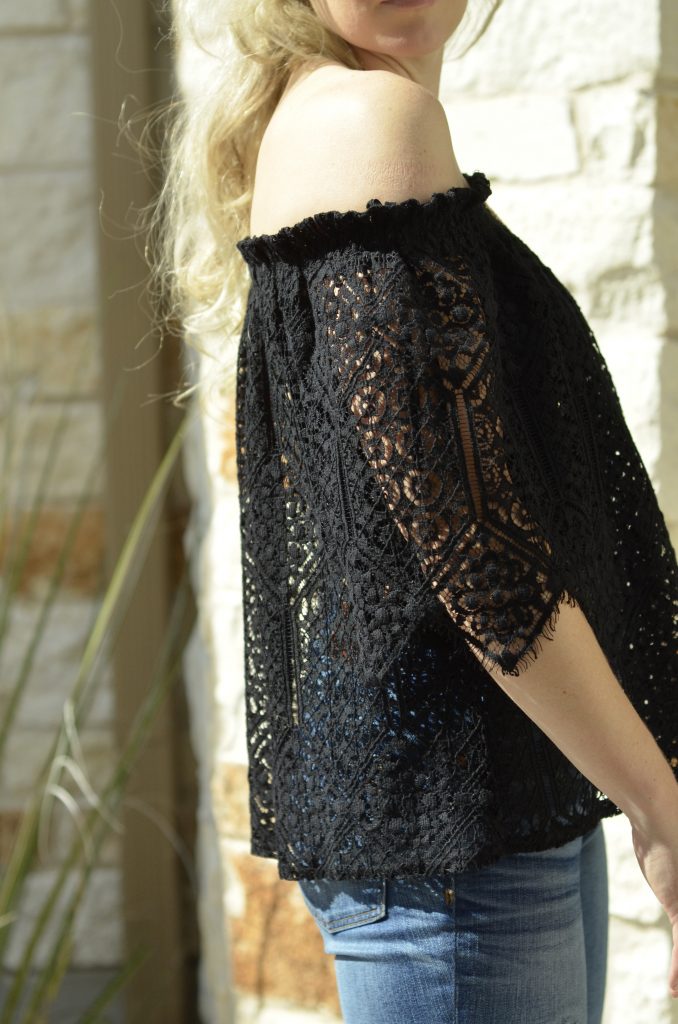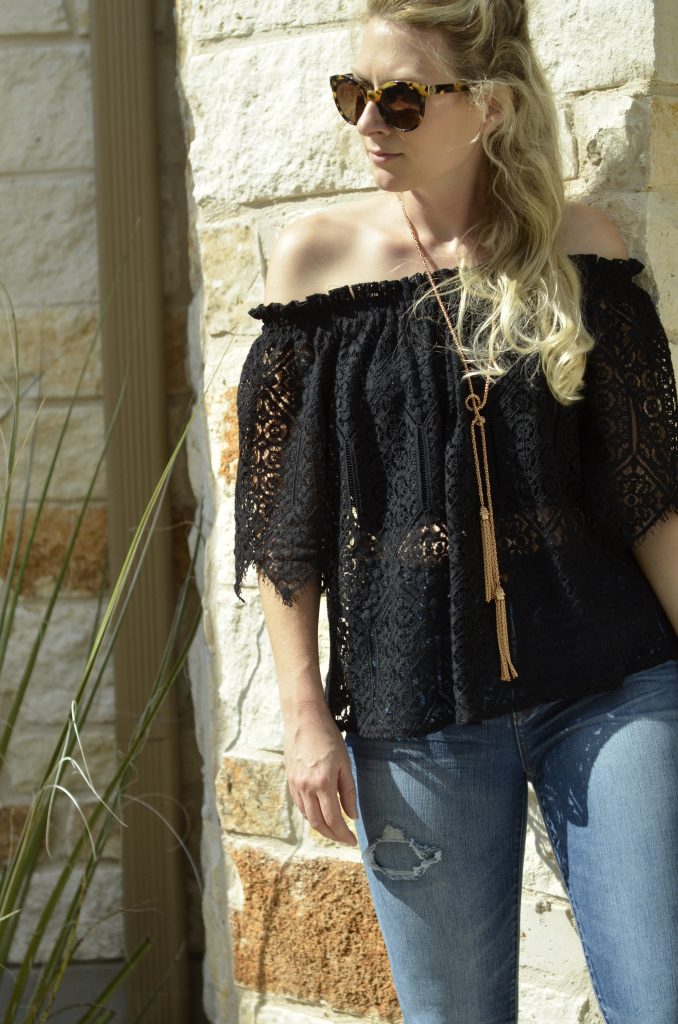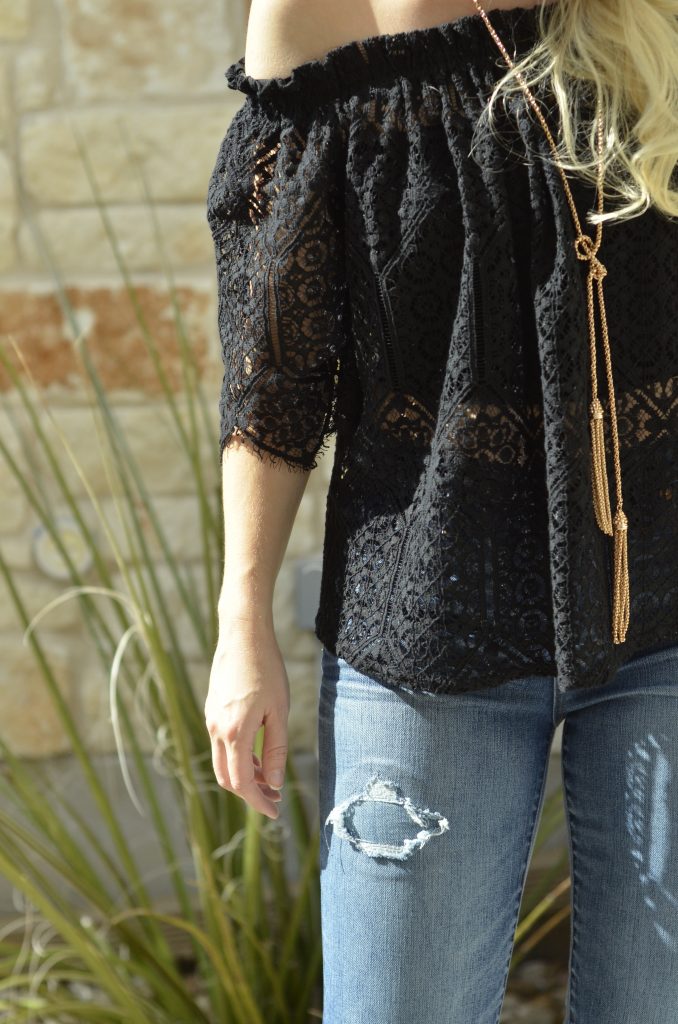 More fall weather off-the-shoulder styles: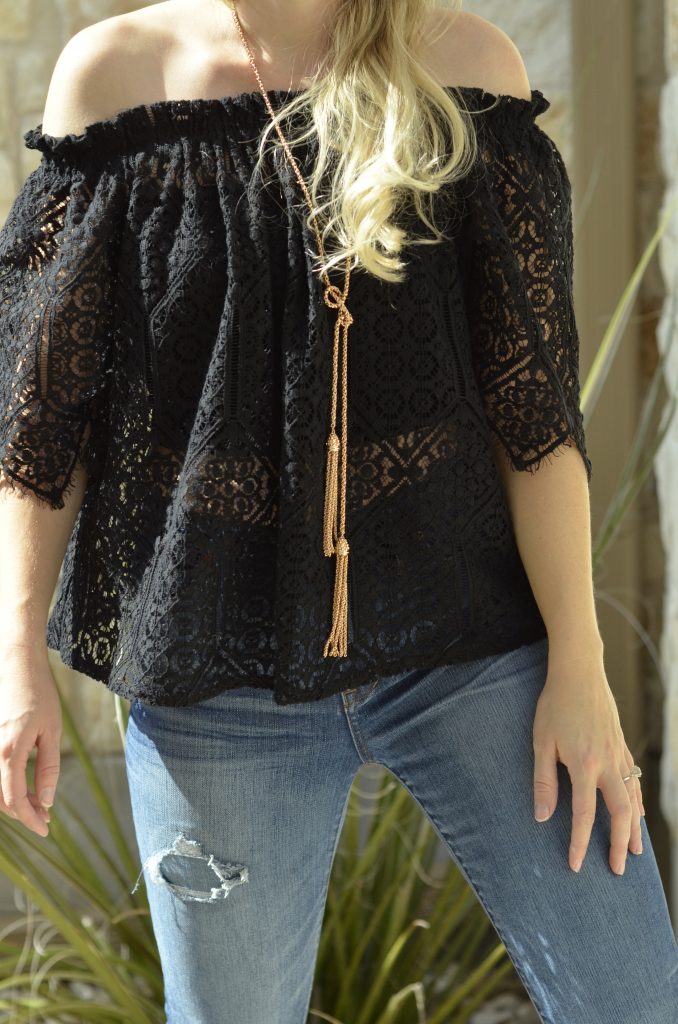 I love these perforated booties because they are super hot! I can wear them now with no sweaty feet. Here are some more I found and guess what?? Mine are on sale! 🙂
What is your go-to outfit for fall?
Please follow and like us: