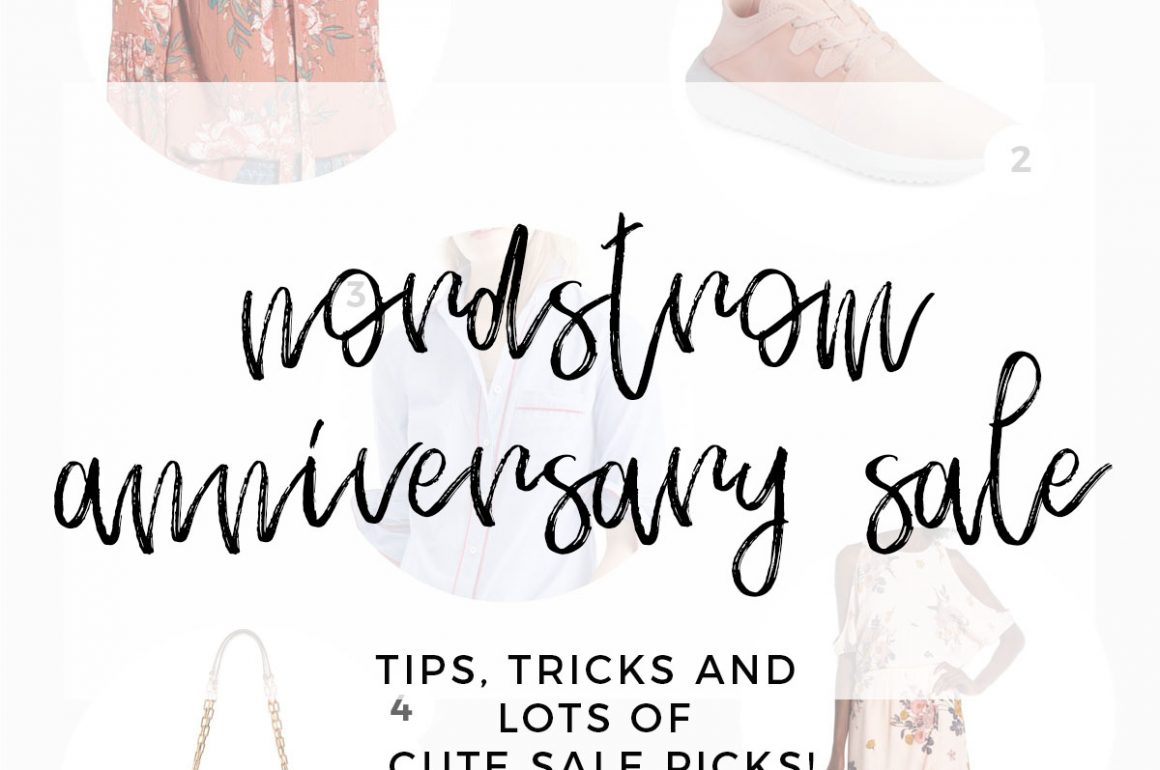 Wondering why I freak out about the Nordstrom Anniversary Sale?  This is the only sale to shop upcoming fall fashion for up to 40% off!  It's like Christmas in July. Every year I freak.
TODAY — Early Access begins!!! Cardholders will get a full week to shop before everyone else, scoring the hottest items before the public gets to them. A lot of time they sell out so USE your card for early access!
July 21st — The sale is finally open to everyone!
August 6th — Until next year… 🙁 Don't wait to order an item as they sell out quickly! And don't hesitate to work with a sales associate at the store. They can order your items even if they aren't in store.
Tips:
Southern girls… it's hot as h-e-double hockey sticks and who really wants to think about wearing a sweater when it's 100 degrees, but it's going to be a cold at some point! Order those fall and winter sweaters now and save for November. 🙂
Shop online and pick up in store… I do this every year. I'll pick up in store and be able to try everything on and exchange what I don't like. Works wonders with clothing, shoes and sunglass purchases!
Here are a few items I've picked as Nordstrom Anniversary Sale essentials… More picks to come! And shop all my choices on my SHOP page here.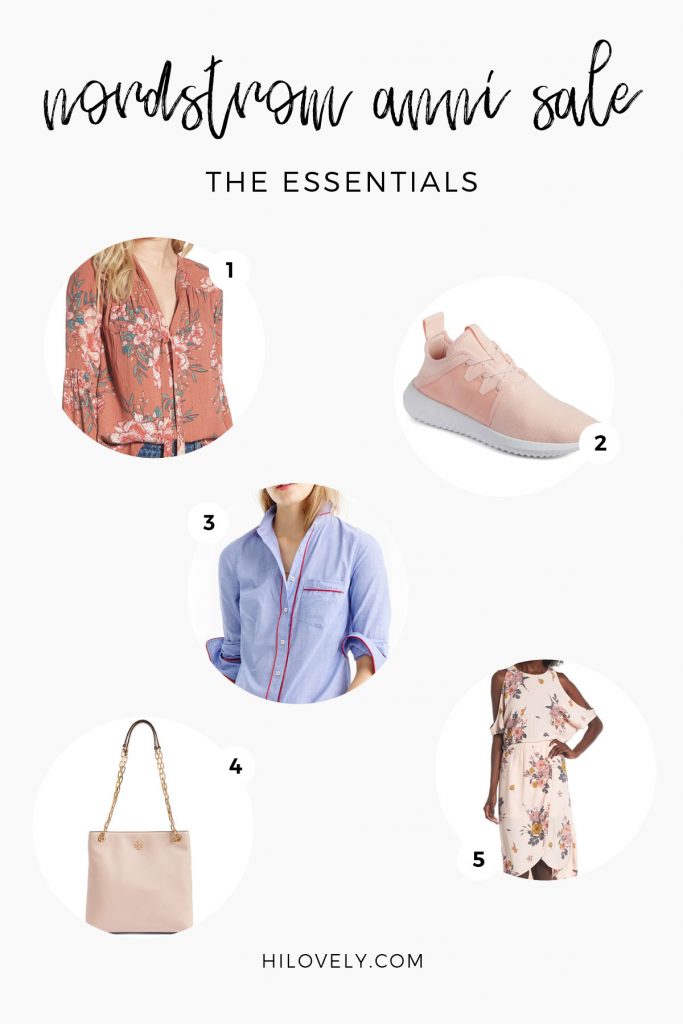 A fall floral // $32
A good pair of sneakers // $74
The perfect button down // $57
A new bag // $283
Flirty dress // $52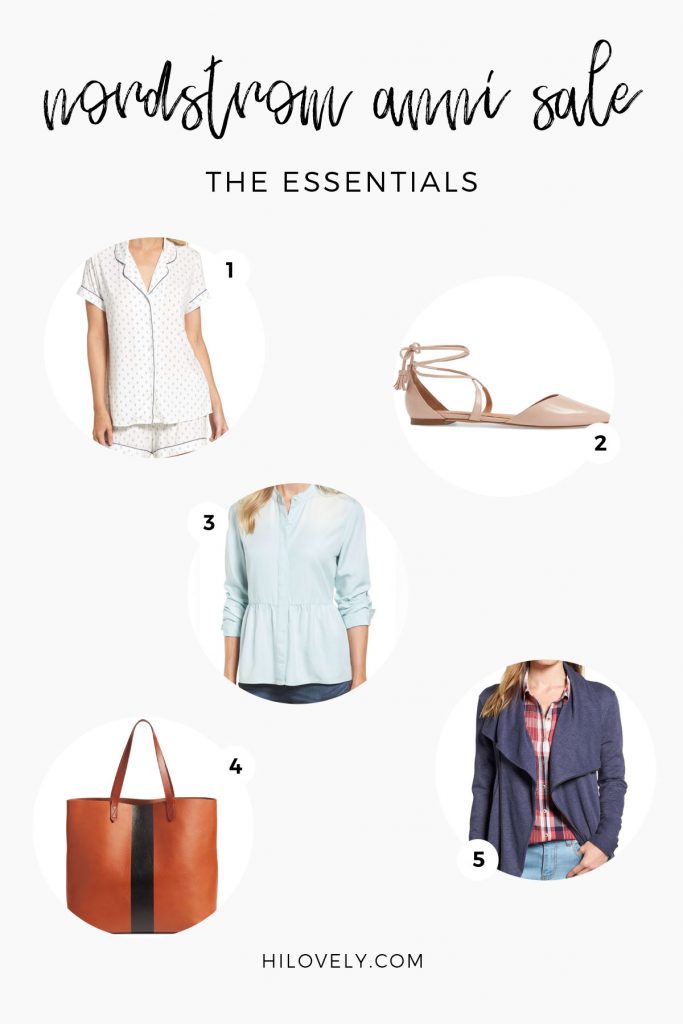 Comfy pajamas // $35
Leather lace up flats // $59
The perfect chambray // $38
A gorgeous leather tote // $129
A cardigan you can wear everywhere // $49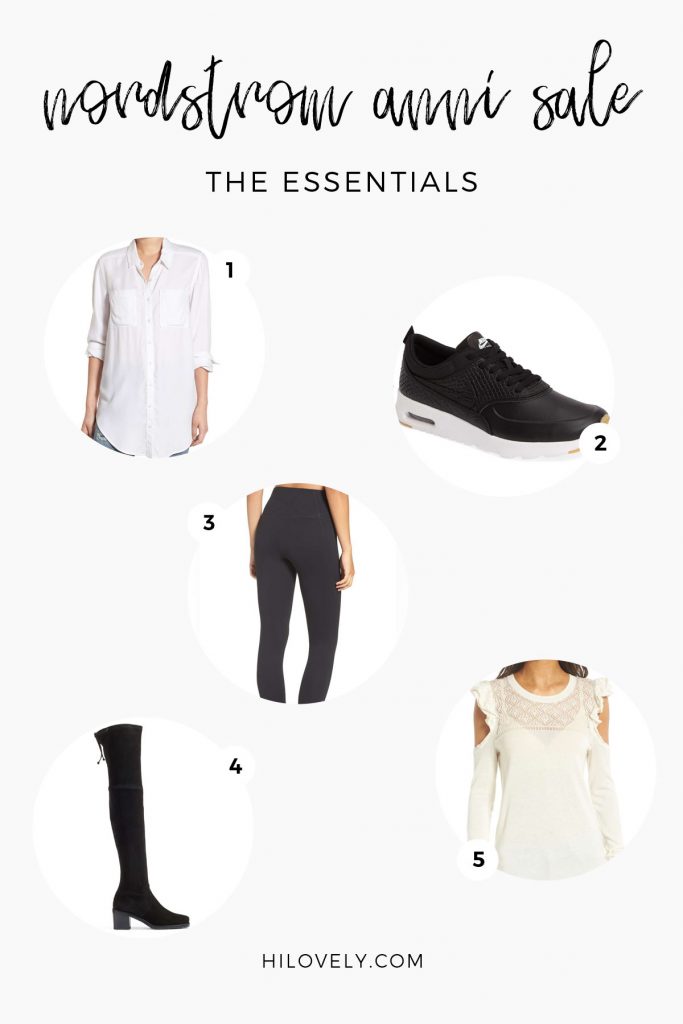 The essential white tunic // $31
Classic sneakers // $85
High-waisted live in leggings // $35
The ultimate over the knee boot // $499
A lovely little cold-shoulder sweater // $45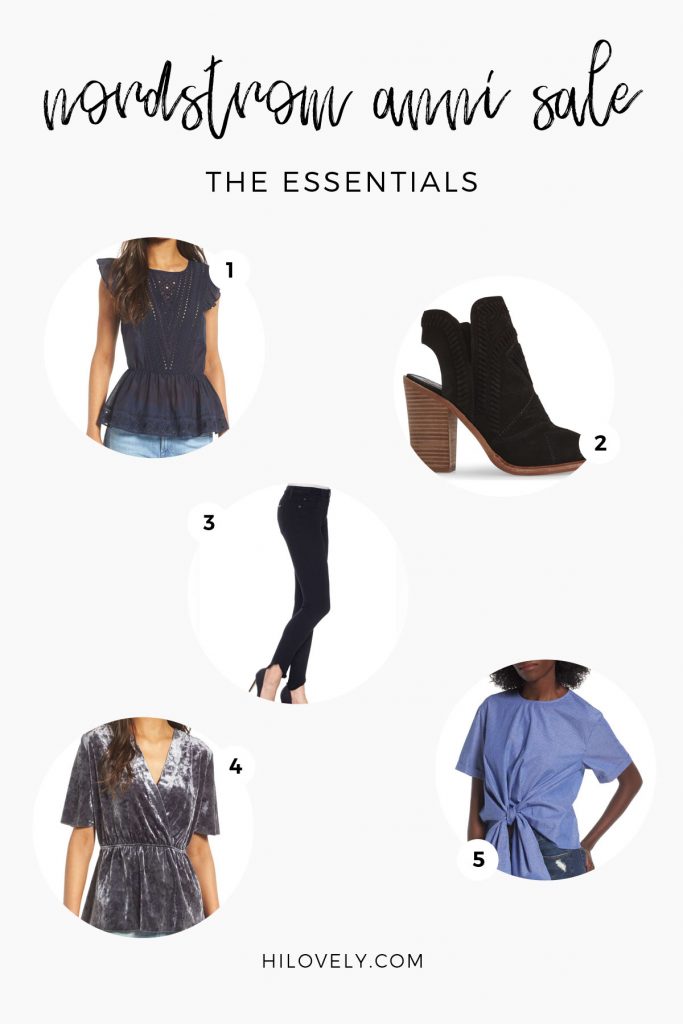 Lace little top // $45
Cut-out booties // $99
Skinny black denim // $118
A flattering top for fall // $38
To die for tie-front top // $31
Okay ladies… get to shopping!!