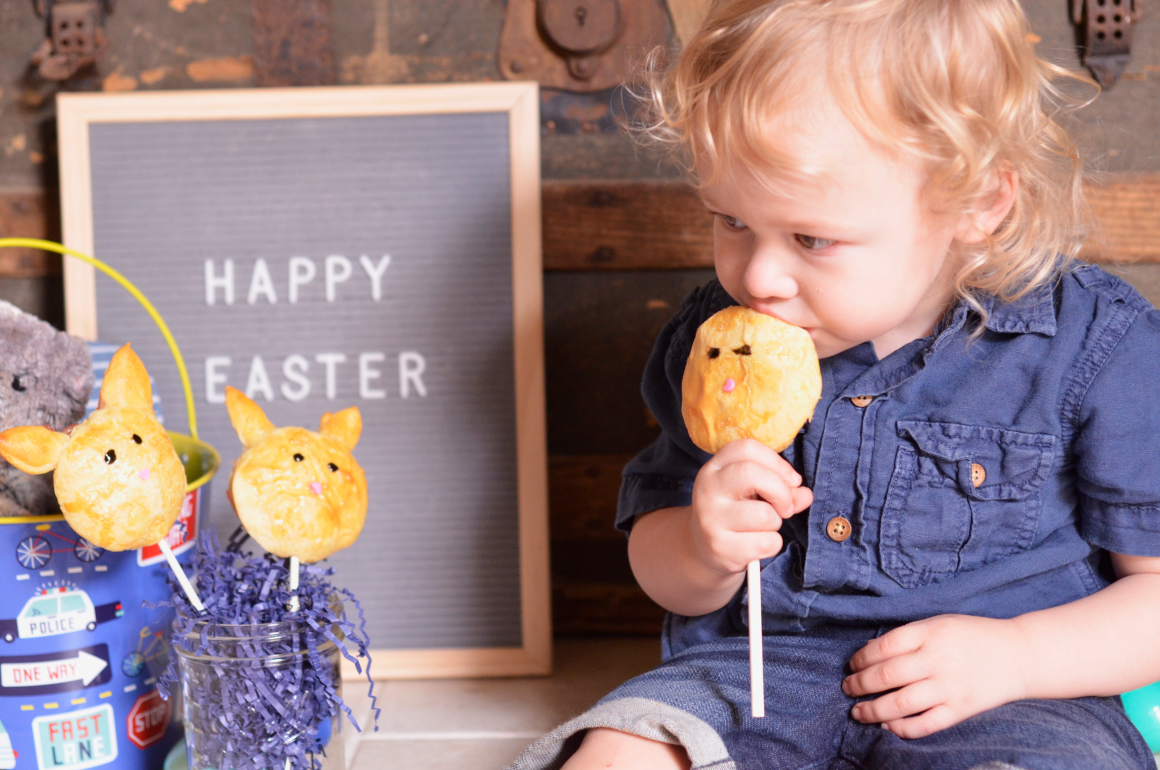 This post is sponsored by Pillsbury, all opinions are my own. (But duh, who doesn't like Pillsbury?!)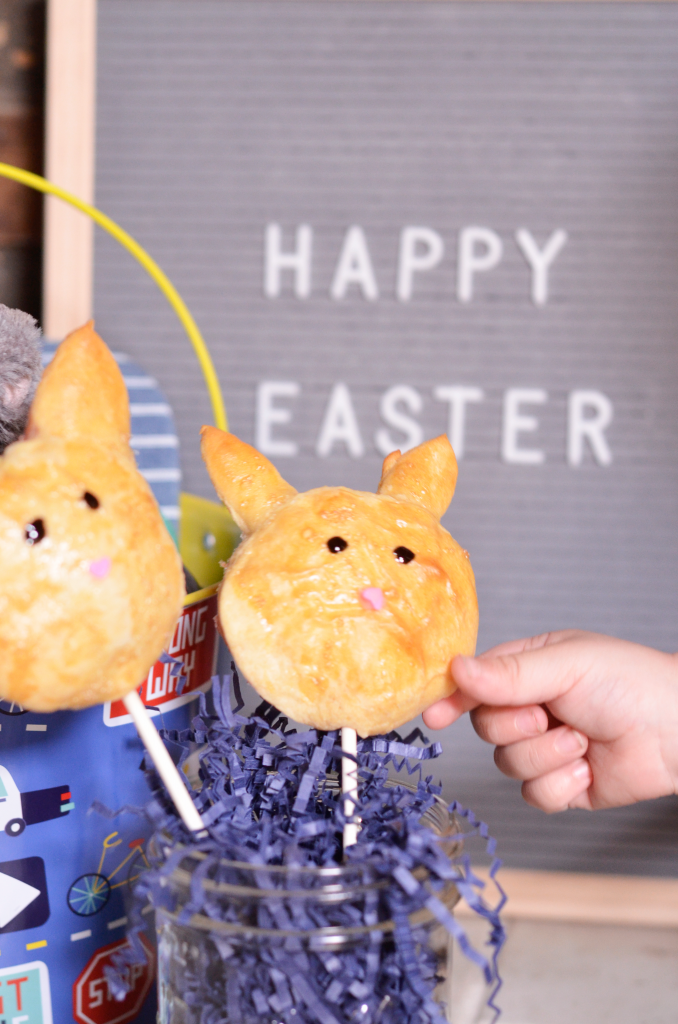 We had all the sweets this Easter week thanks to Pillsbury and all the springtime baking. Our Bunny Pops were the big winner.
Scroll below for the recipe or see more fun Pillsbury recipes here!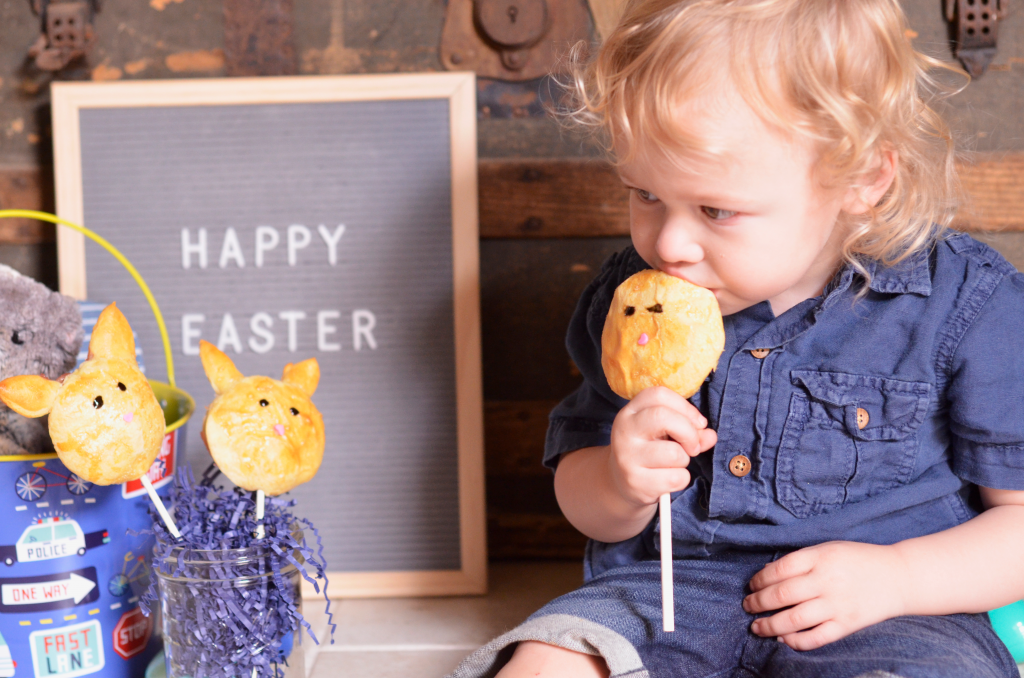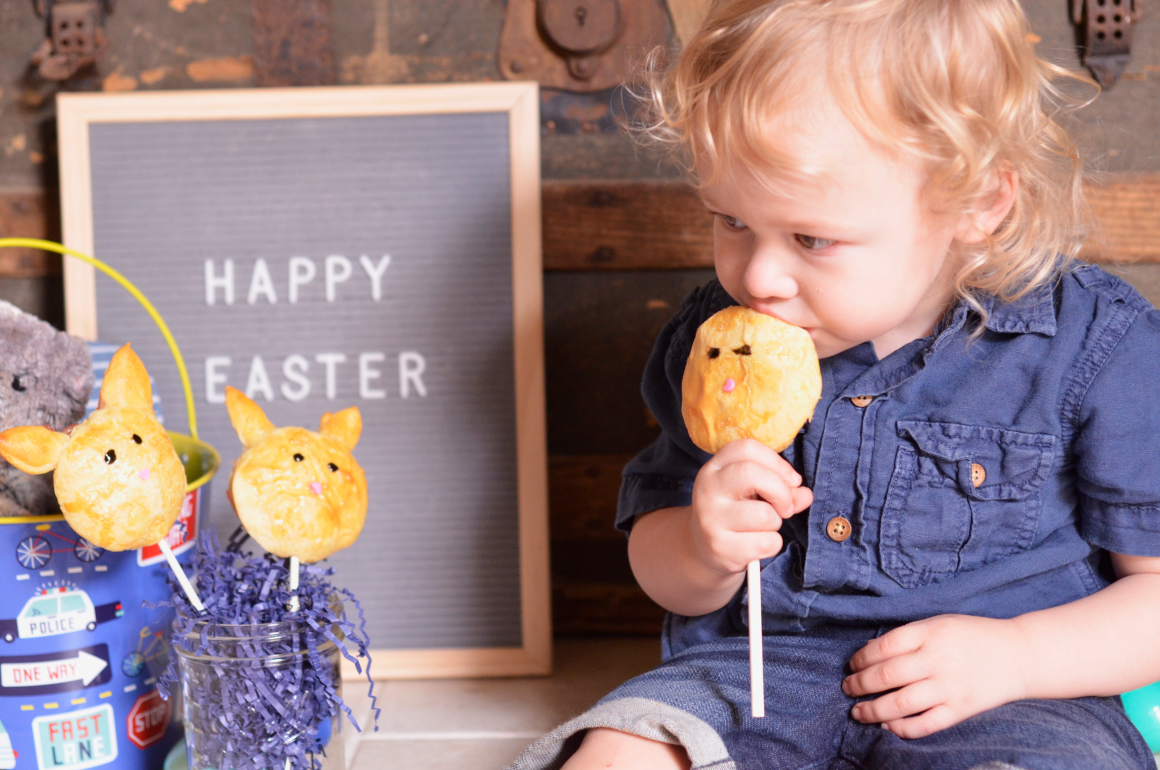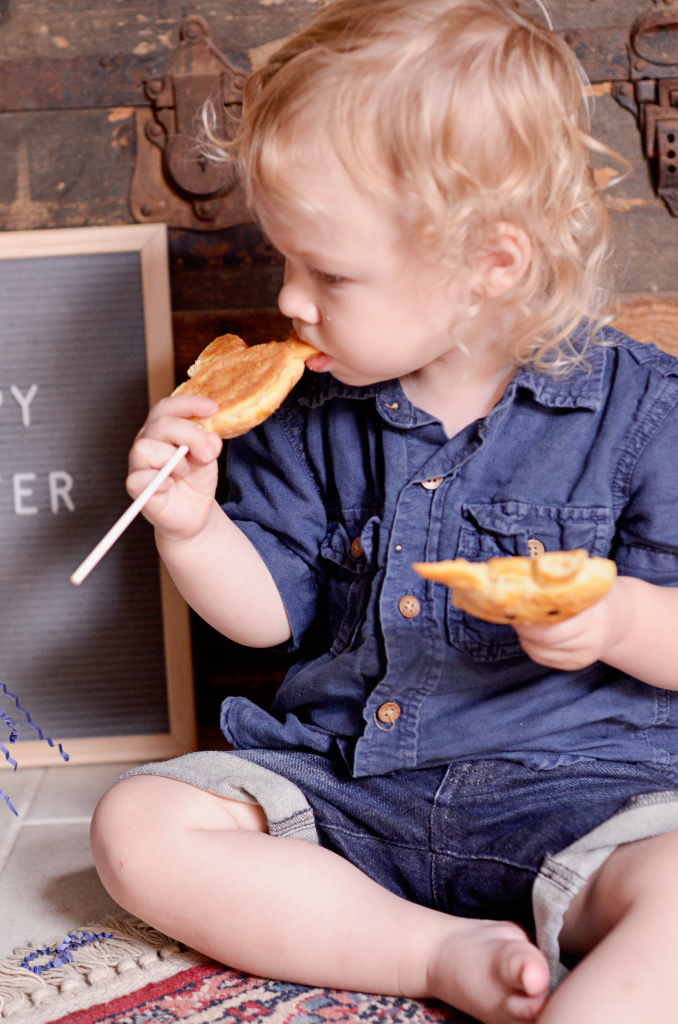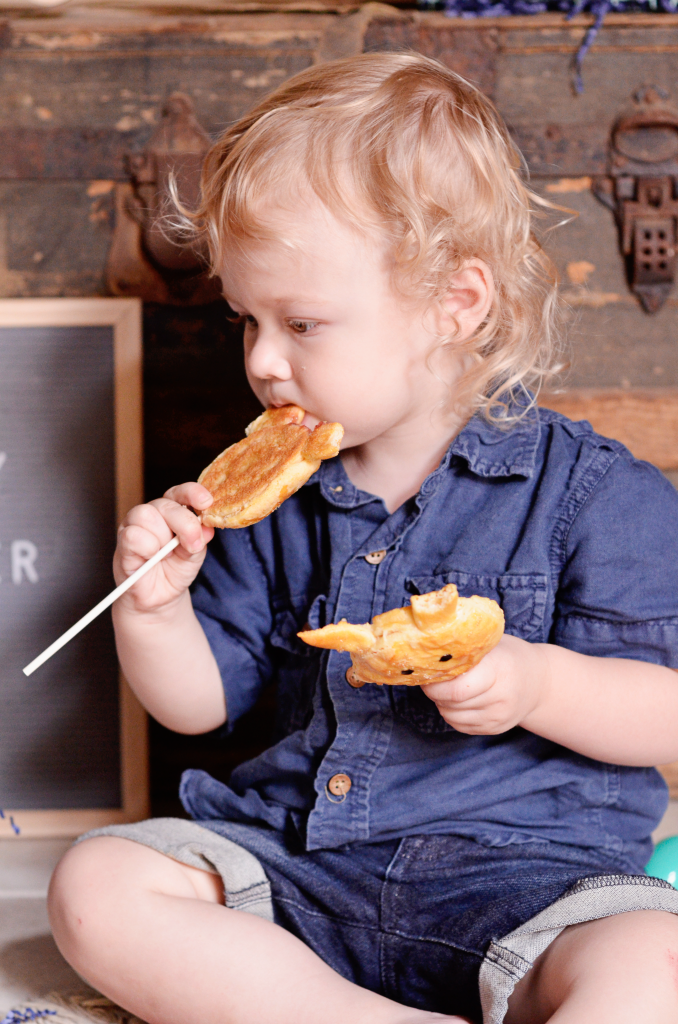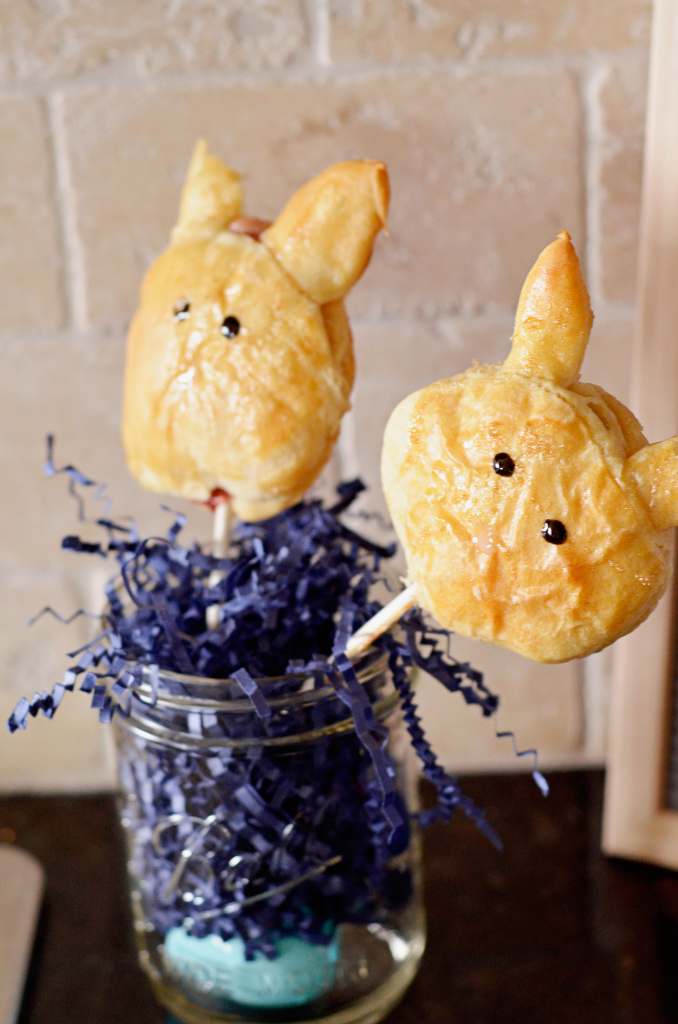 Please follow and like us: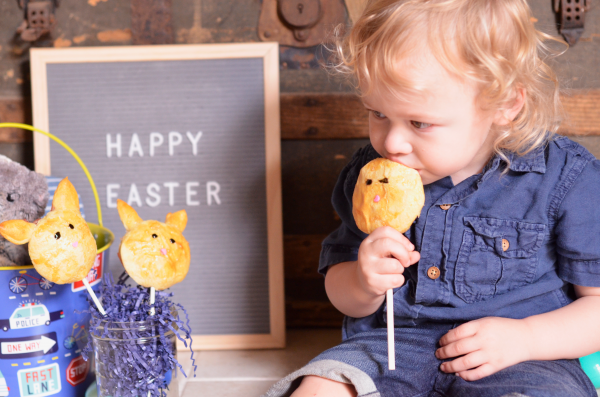 Passive Time

10

minutes cool down
Passive Time

10

minutes cool down
Roll out crescent roll sheet.

Use mason jar (or circle cookie cutter) to cut out 10 circles.

Set out four circles on parchment paper and attach sticks with a little piece of dough.

Use mason jar lid to cut out little crescents from the side of a circle to make ears.

Place ears on placed circles.

Dole out one teaspoon for each pop in the middle of bunny.

Place one circle on top carefully pressing edged together.

Brush pops with egg wash.

Decorate eyes and nose before or after. (We did after with sprinkles and cookie icing.)

Bake for 15 minutes until golden brown and cool for another ten.