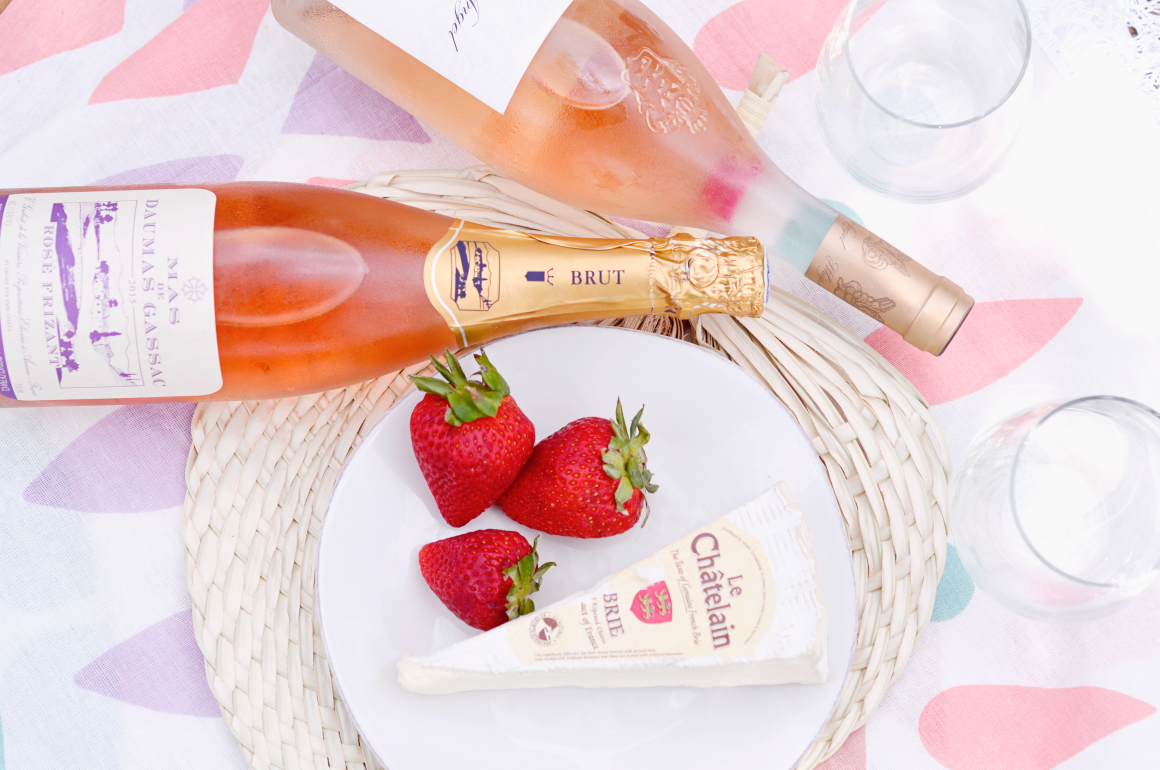 This post is sponsored by The French Ministry of Agriculture and participating brands, but the content and opinions expressed here are my own.
I came to a realization a couple weeks ago why moms really LOVE wine. After five (or nine) timeouts one day I sat down with a glass of wine and thoroughly enjoyed it. Okay… I relished in it. I could have bathed in it it was so good.
It might be because I was A. sitting after a long day, B. I had a clean kitchen and laundry folded or C. the wine was just that good, but it felt good regardless of those factors. I was thinking of ways to showcase these fantastic products from France and a lightbulb went off. Mother's Day Brunch. Duh. French wines, cheese, butter, moms?? They all go together.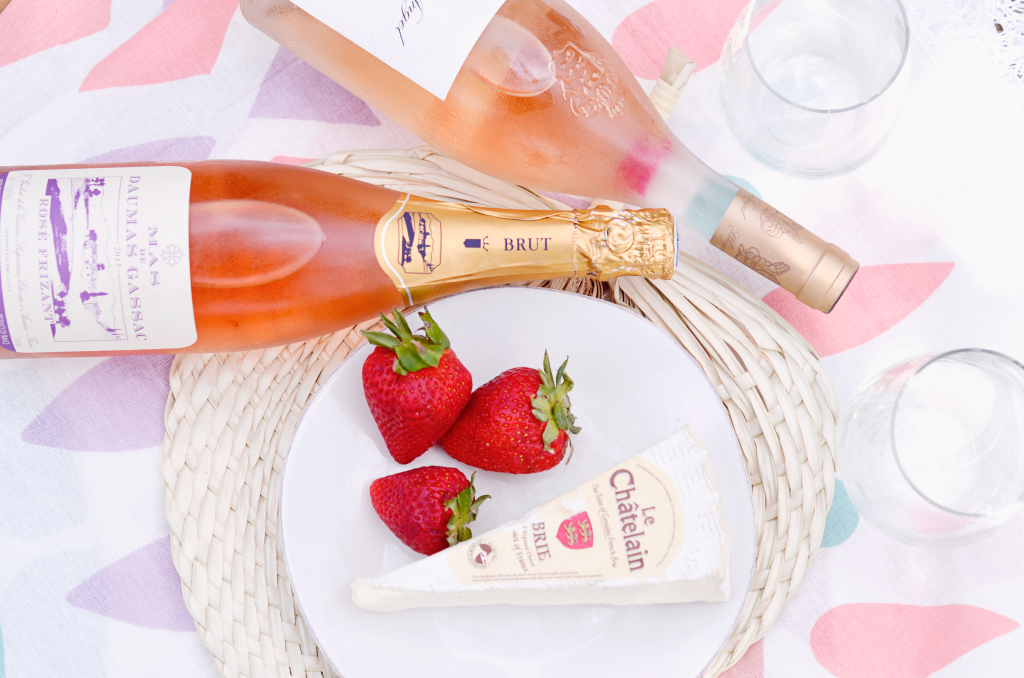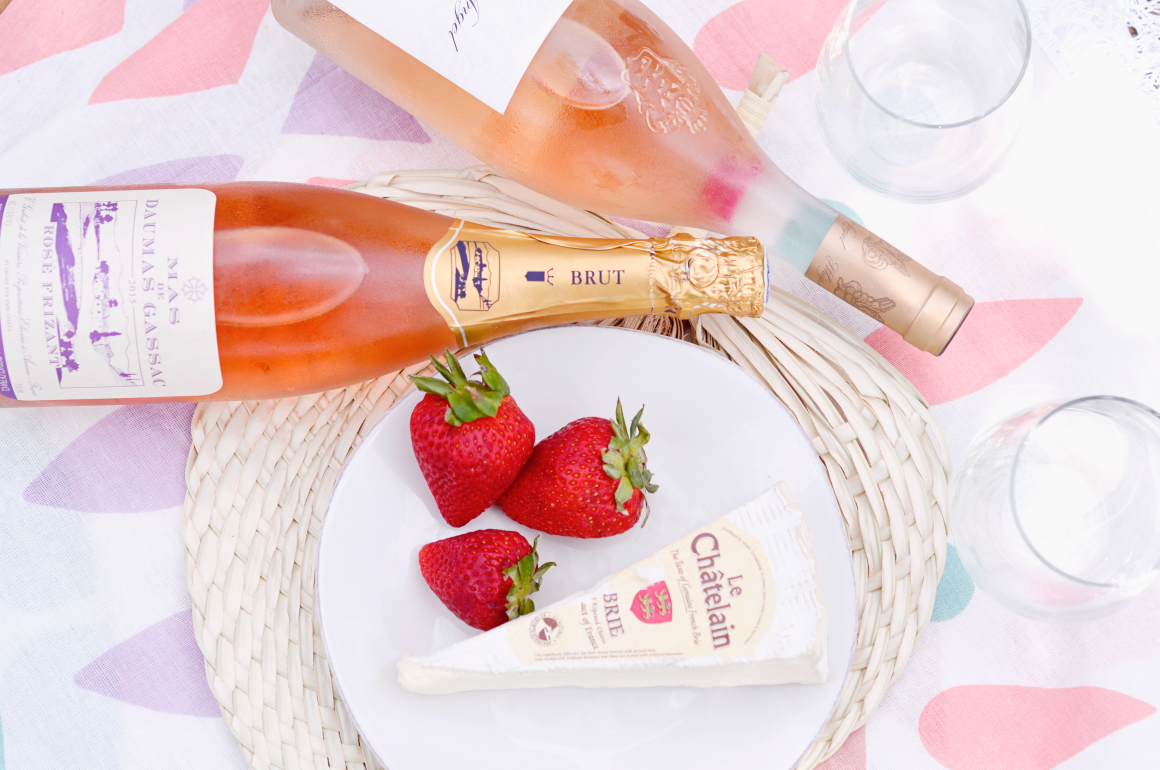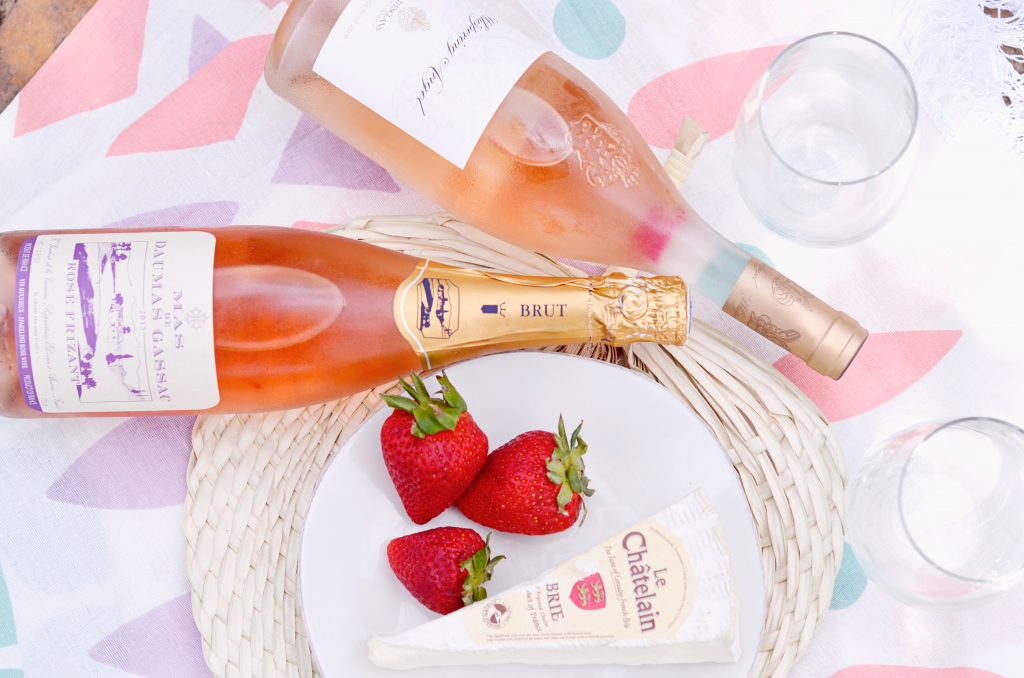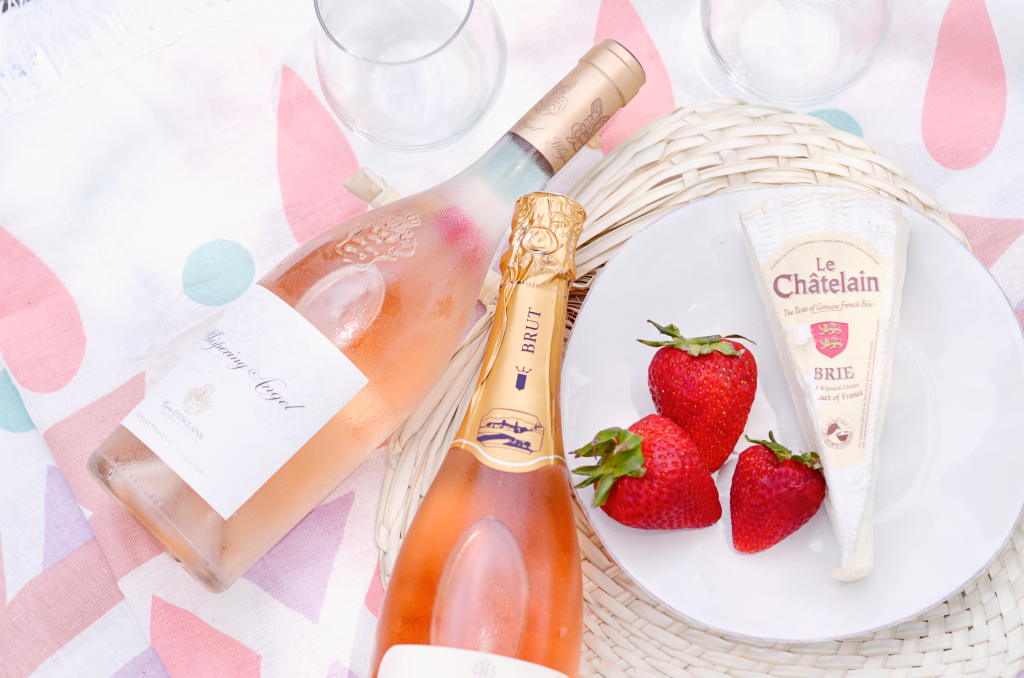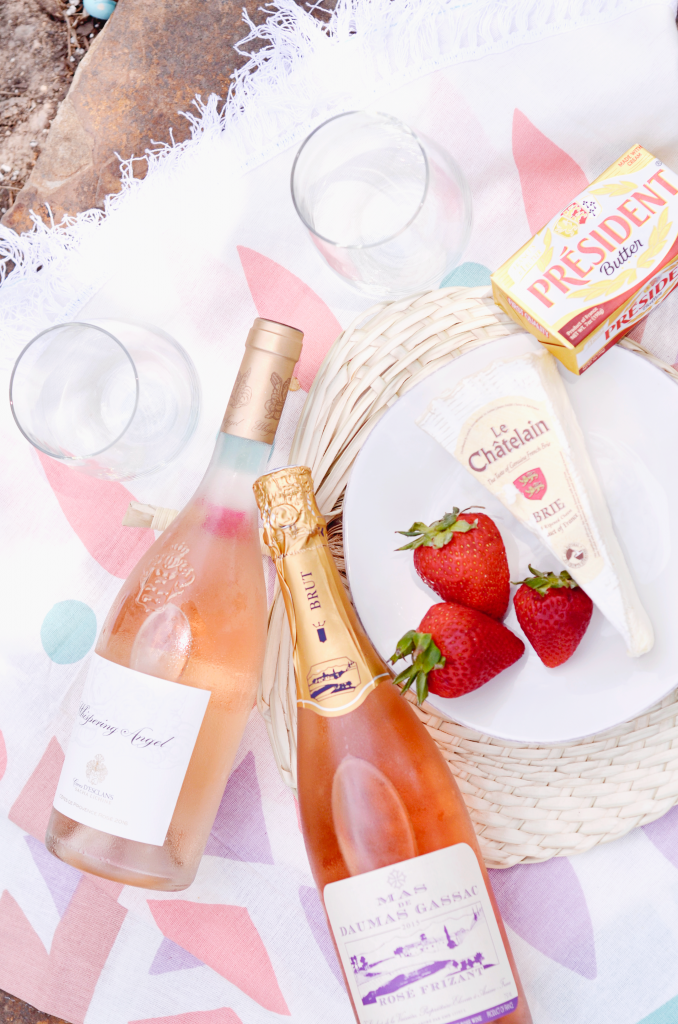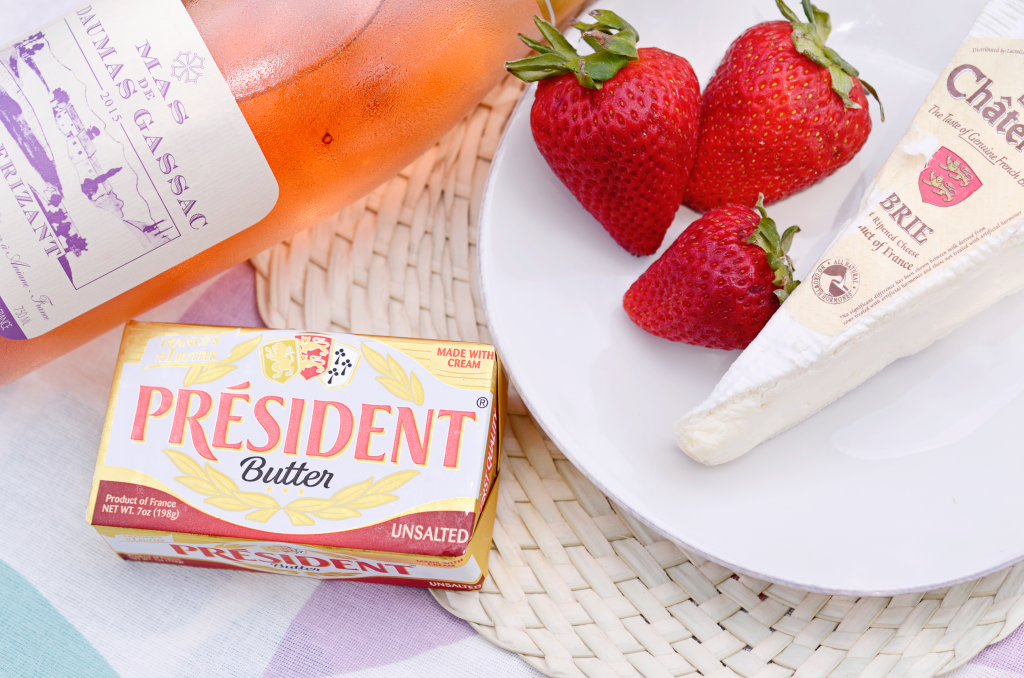 Brie // Le Chatelain, Butter // President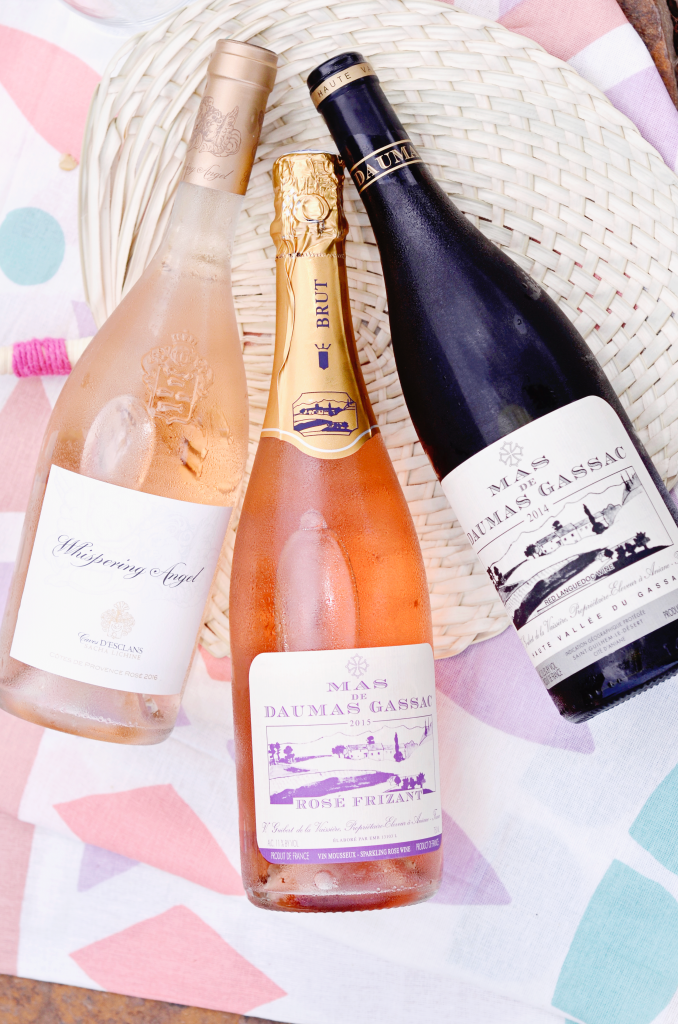 Rosé // Château D'Esclans, Whispering Angel rosé – Rosé wine from Provence: Crisp, slightly sweet and the perfect rose year round! Plus the Chateau D'esclans is now on my bucket list. It is absolutely gorgeous! Whispering Angel is the #1 premium rosé in the US AND the #1 French wine in the US!!
Sparkling Rosé // Mas de Daumas Gassac Rosé Frizant 2016 – sparkling rosé wine from Languedoc:  Sparkling Wine +Rosé grapes = absolute heaven. Plain and simple. Perfect by the pool, paired with Le Chatelain brie, or a sweet dessert.
Red // Mas de Daumas Gassac red 2015 – Red wine from Languedoc: A very fine red with predominantly Cabernet Sauvignon grapes and 18 other varieties. Organic farming since 1940, amazing depth and perfect for spicy food and meats!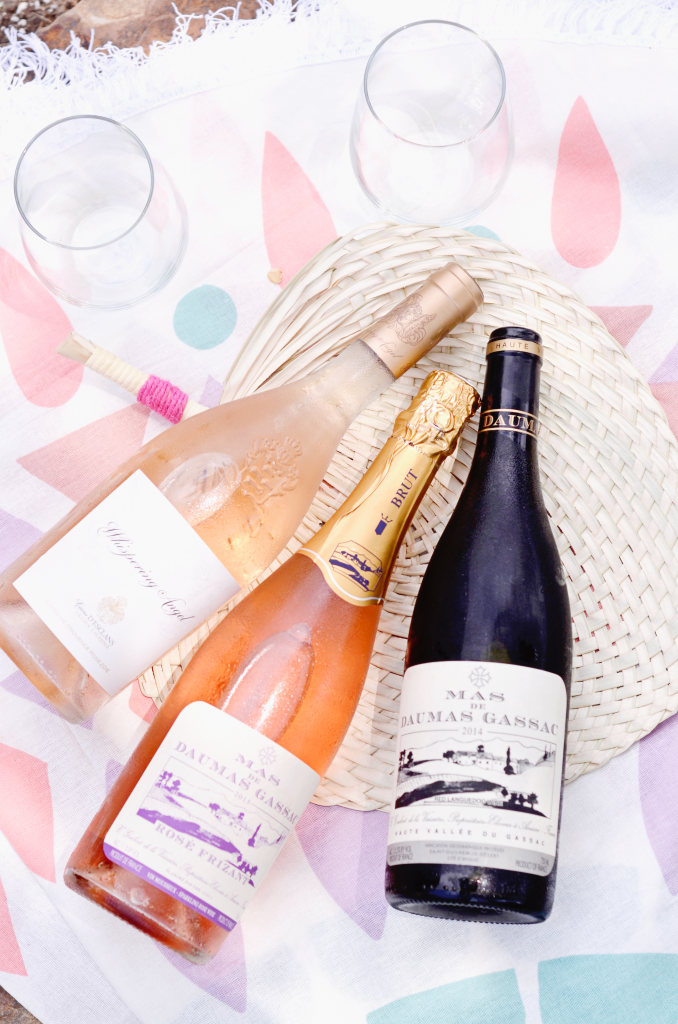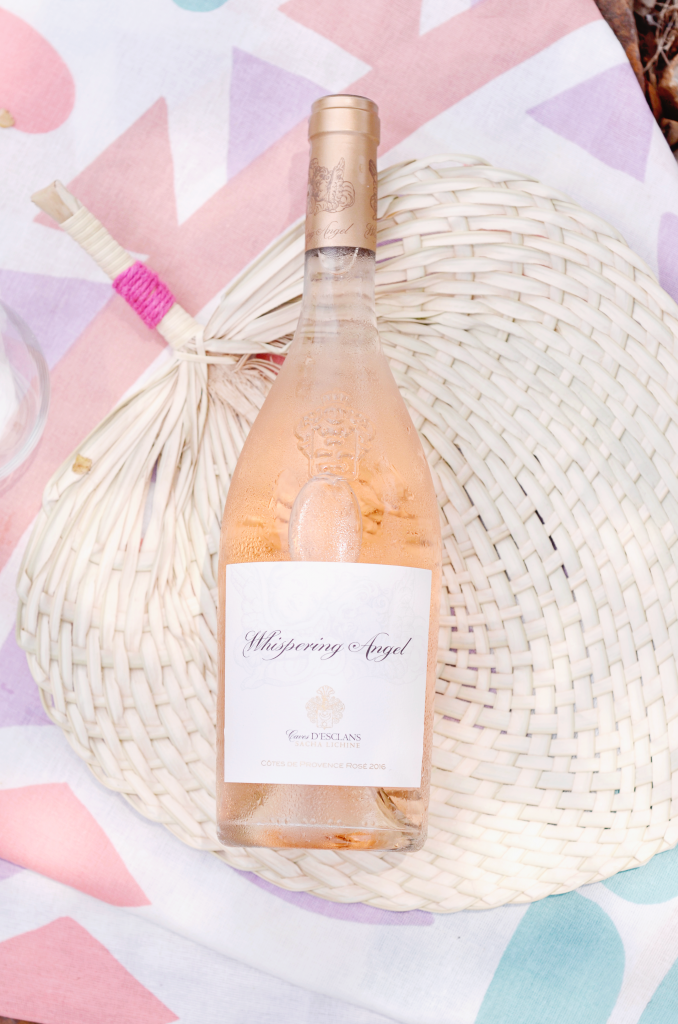 I mean, how pretty is this bottle? Seriously?! I'm obsessed. People equate French wines as expensive or only for special occasion. I say NO! French Food & Wines are perfect for everyday too! (I had a glass whilst bathing my child….)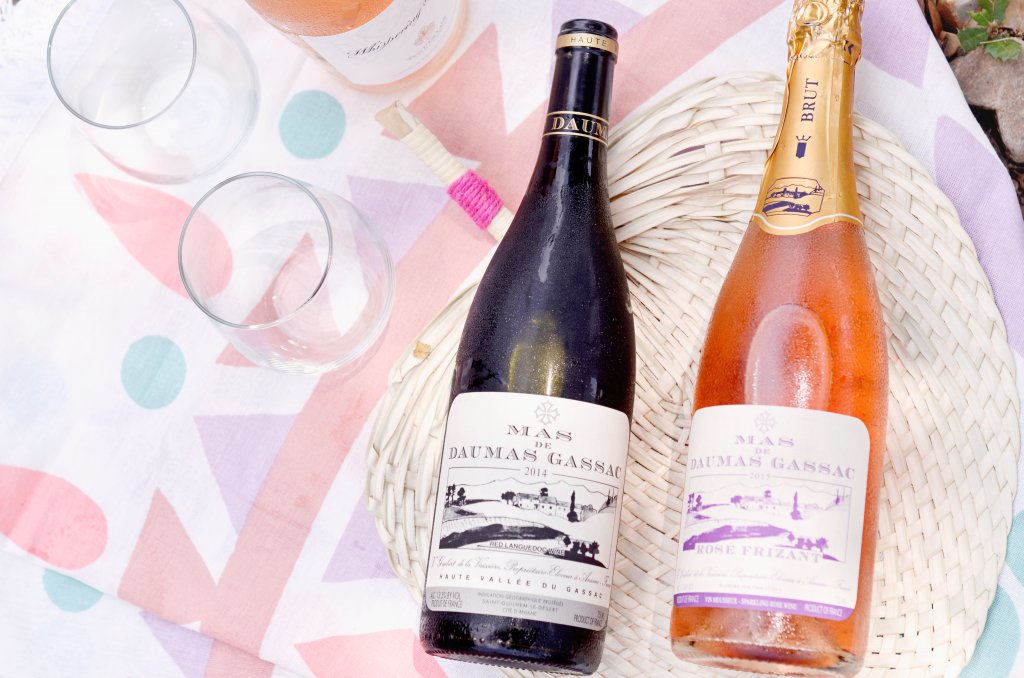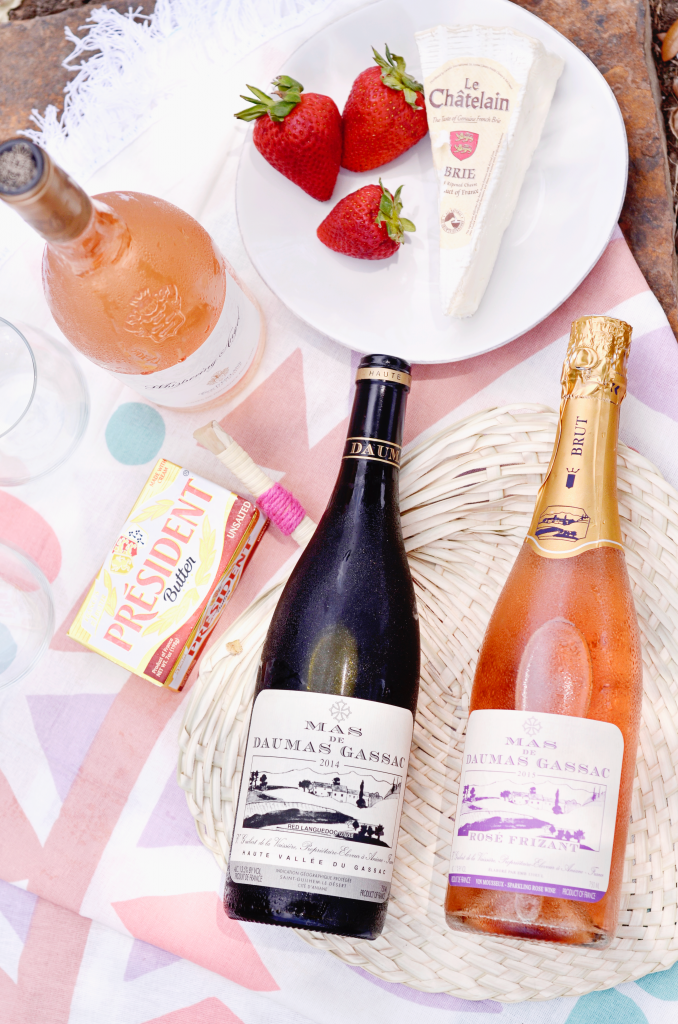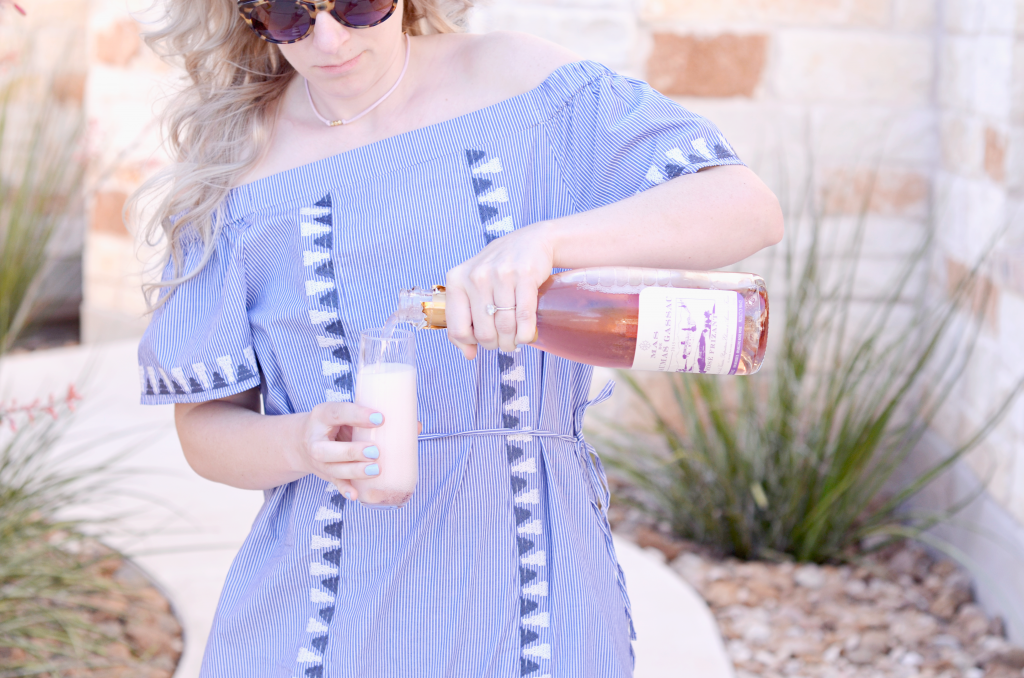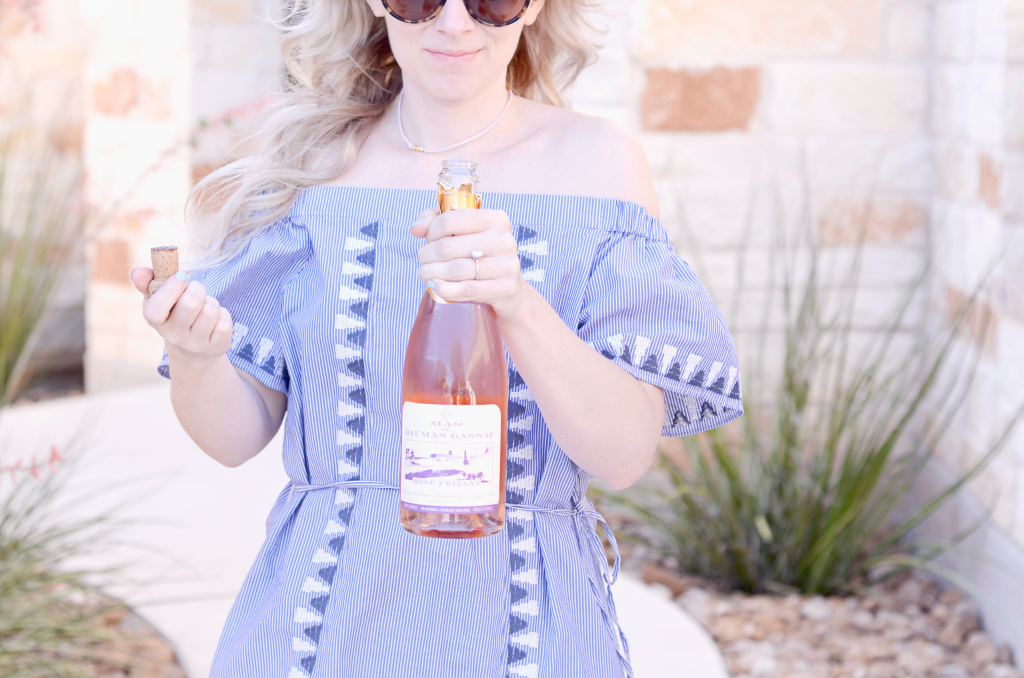 Cheers mamas! This one's for you!
Please follow and like us: