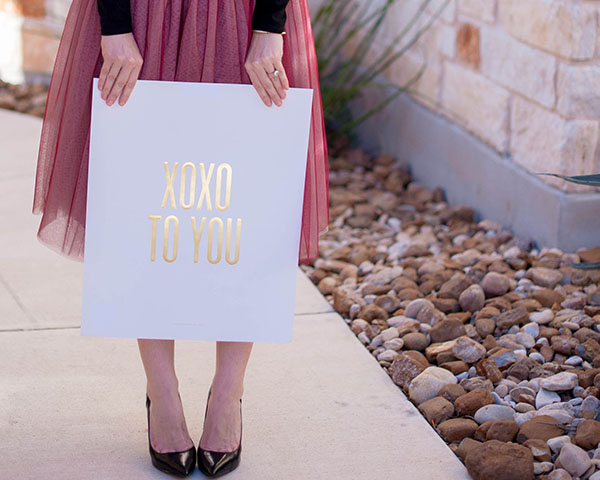 Valentine's Day is just around the corner and although my husband is "supposed" to shower me with gifts, let's face it, it's just another holiday with flowers and a gift card.
My husband is not the most creative, romantic husband around and I'm totally okay with that. I celebrate the women who have those unicorns but I'm completely happy with mine. I gladly appreciate his efforts and he knows there are things I can do to make it a more fun holiday. My plan this year to focus more on me and I'm trying my hardest to do a little something for myself each day. Even if it's just a shower that's longer than 5 minutes.

That's why I'm taking control and being my own Valentine this year. Want to be your own Valentine, too? Follow these steps:
Wake up 30 minutes to an hour earlier than the rest of family. Take this time completely to yourself. Read a book, sip your HOT coffee slowly, go work out, take a LONG shower, etc. This is YOUR time to do whatever you want.
Buy yourself something nice. My husband always says if you really want something and it will make you happy, just buy it. Don't beg someone else to buy it for you, treat yourself!
Write a Valentine's Day card to YOU. That's right. Write all the things you love about yourself, seal it up and open it up on Valentine's Day! You'll get a smile just reading it and an immediate self-esteem boost.
Have a dance party. Alone or with the family! Did you know that daily laughter in the home increases work ethic and overall health? Get up, put on the Frozen or Trolls soundtrack and Let. It. Go. You will feel SO much better after a good dance sesh.
Get dressed up. Not going out to dinner on the big night? Who cares! Slip on a dress or a tutu, put on some makeup and have a fancy dinner at home. You don't even have to cook anything crazy, it's the getting glammed up part that's fun!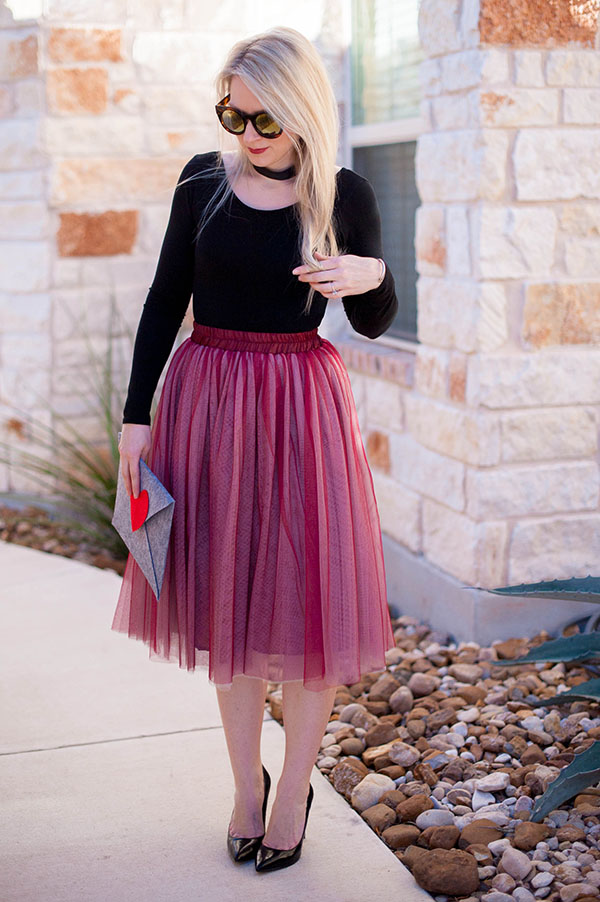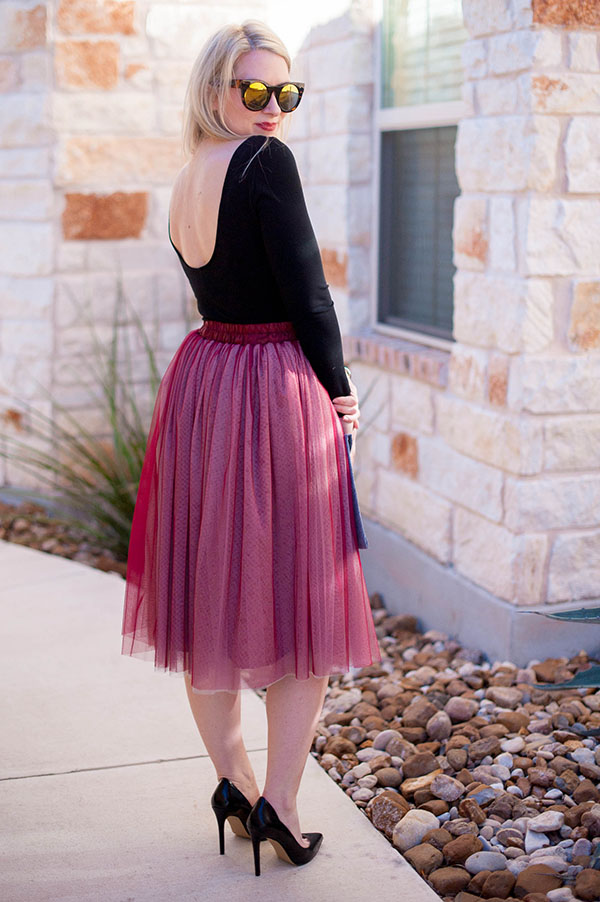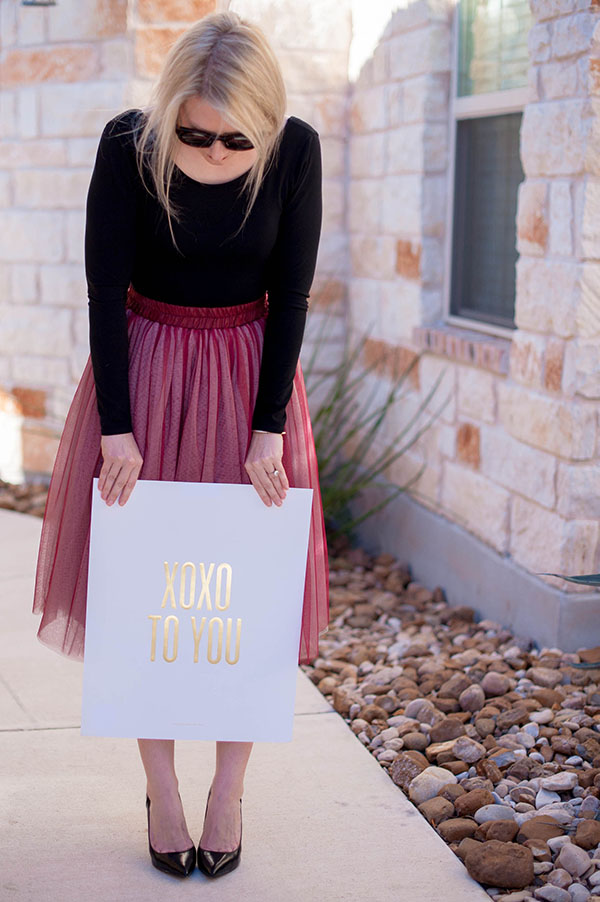 Black bodysuit: Nordstrom // Tutu: C'est Ca New York // Choker: Nordstrom // Pumps: Steve Madden // Sunglasses: Quay // Lipstick: Red Cherry LipSense
Photography by Keilany Photography
"Beauty is when you can appreciate yourself. When you love yourself, that's when you're most beautiful." – Zoe Kravitz
Please follow and like us: