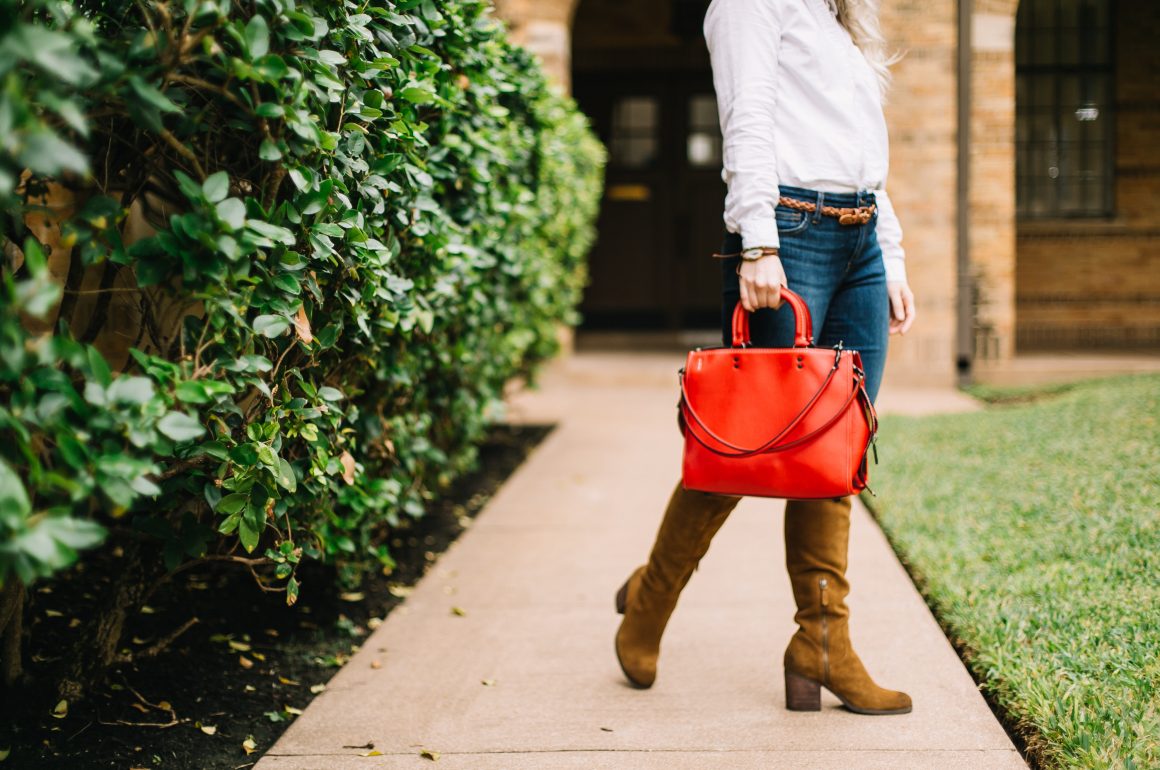 Who has too many handbags? Is that even a thing??
Have you heard the quote "you can never have too many handbags"? I cannot lie, I'd probably substitute handbags for shoes, Kendra Scott, Shopaholic novels, etc., etc. for another post, too. Am I right?!
In walks the perfect leather Coach bag from their Fall 2016 collection. A collection full of bags I didn't expect Coach to put out. They are really making a statement with their new bags! Gorgeous whites, oxbloods and reds, along with embellished bags for adults, not children. Edgy, classic and so beautiful.
I also, finally, bit the bullet and bought a pair of OTK boots and I am officially obsessed. I don't know why I didn't get into the trend sooner. Over-the-knee = awesome.
Top: Old Navy, Jeans: Joe's, Boots: Hinge, Bag: c/o Coach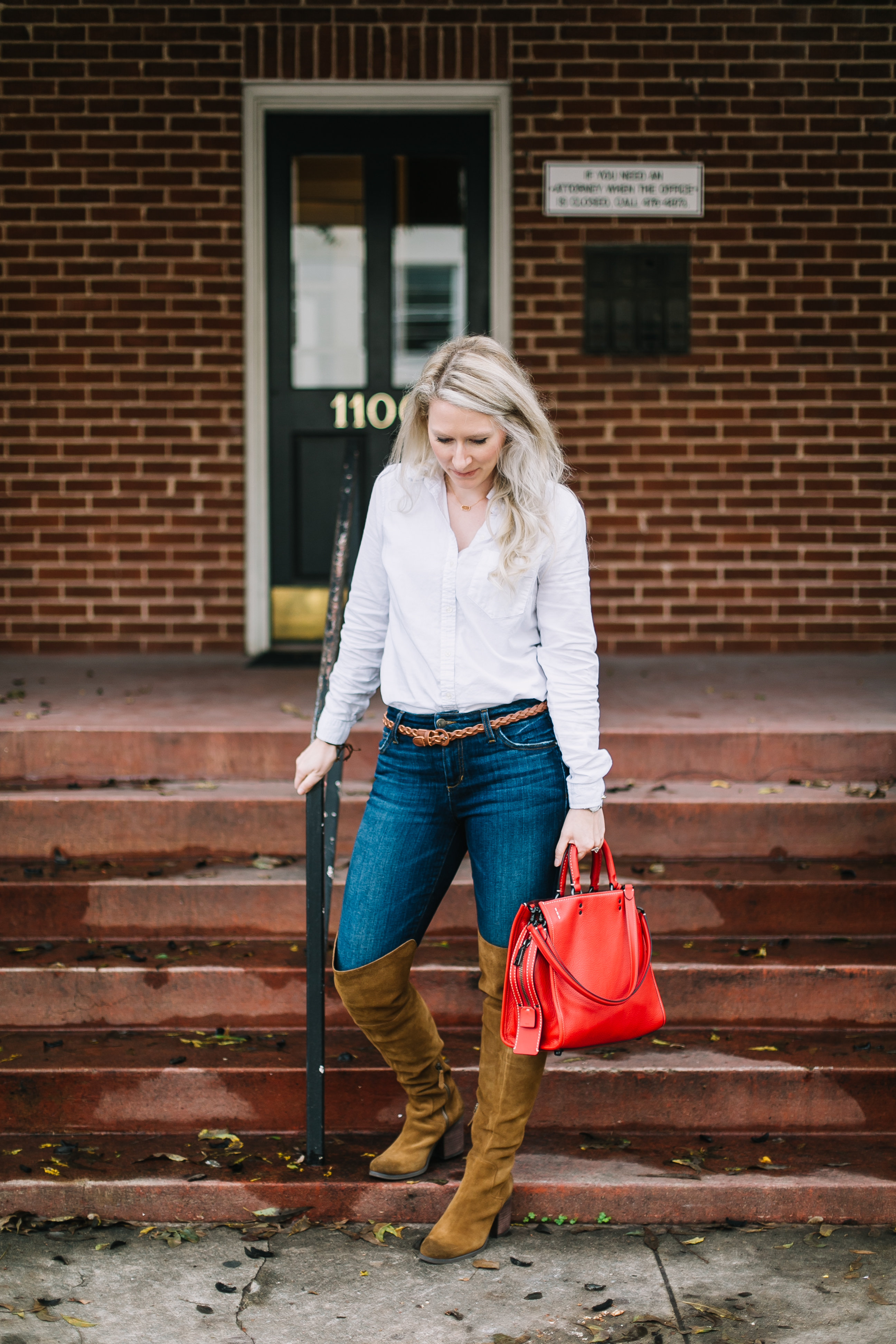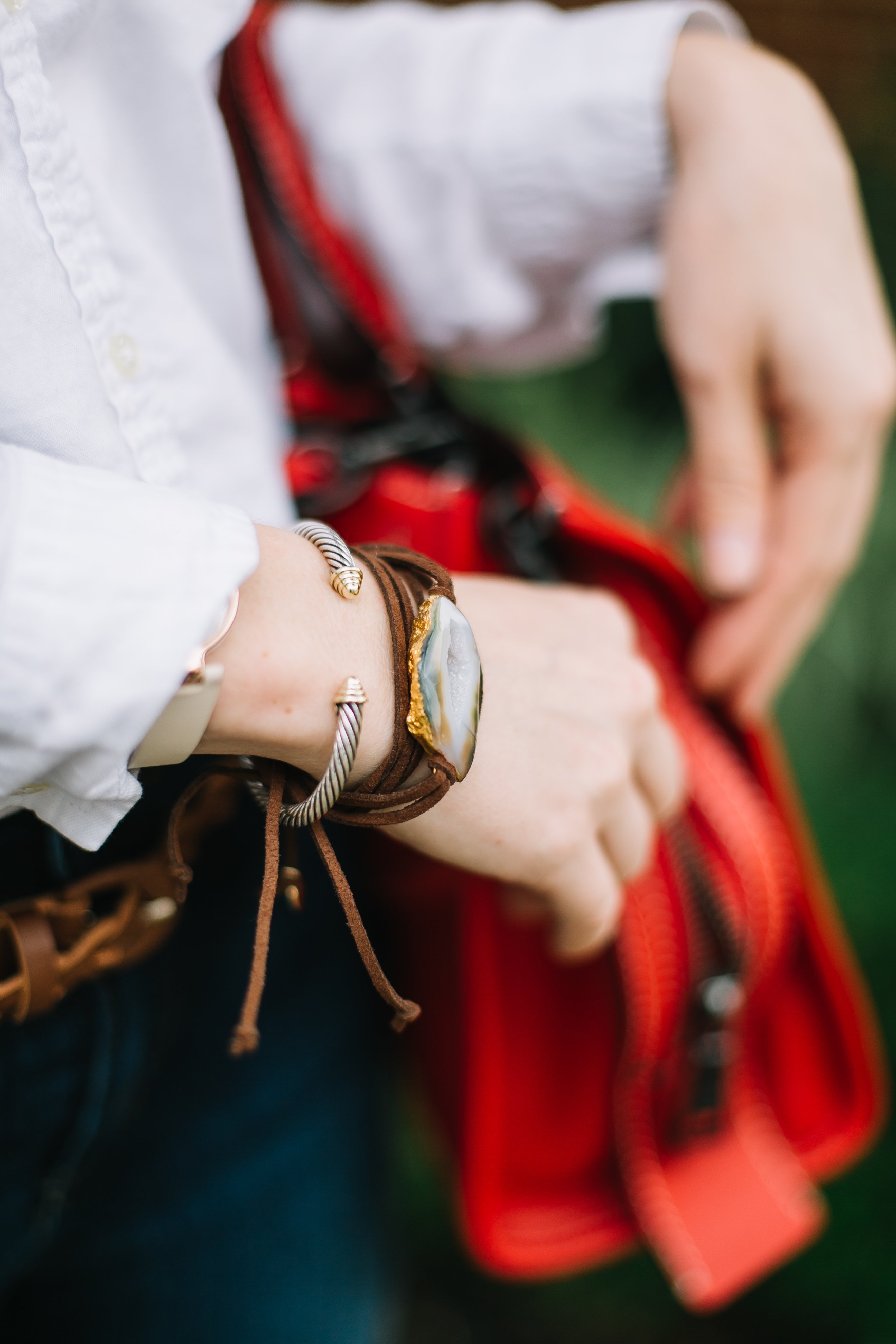 Obsessed with my new luxa jewelry wrap bracelet. The gem is GORGEOUS!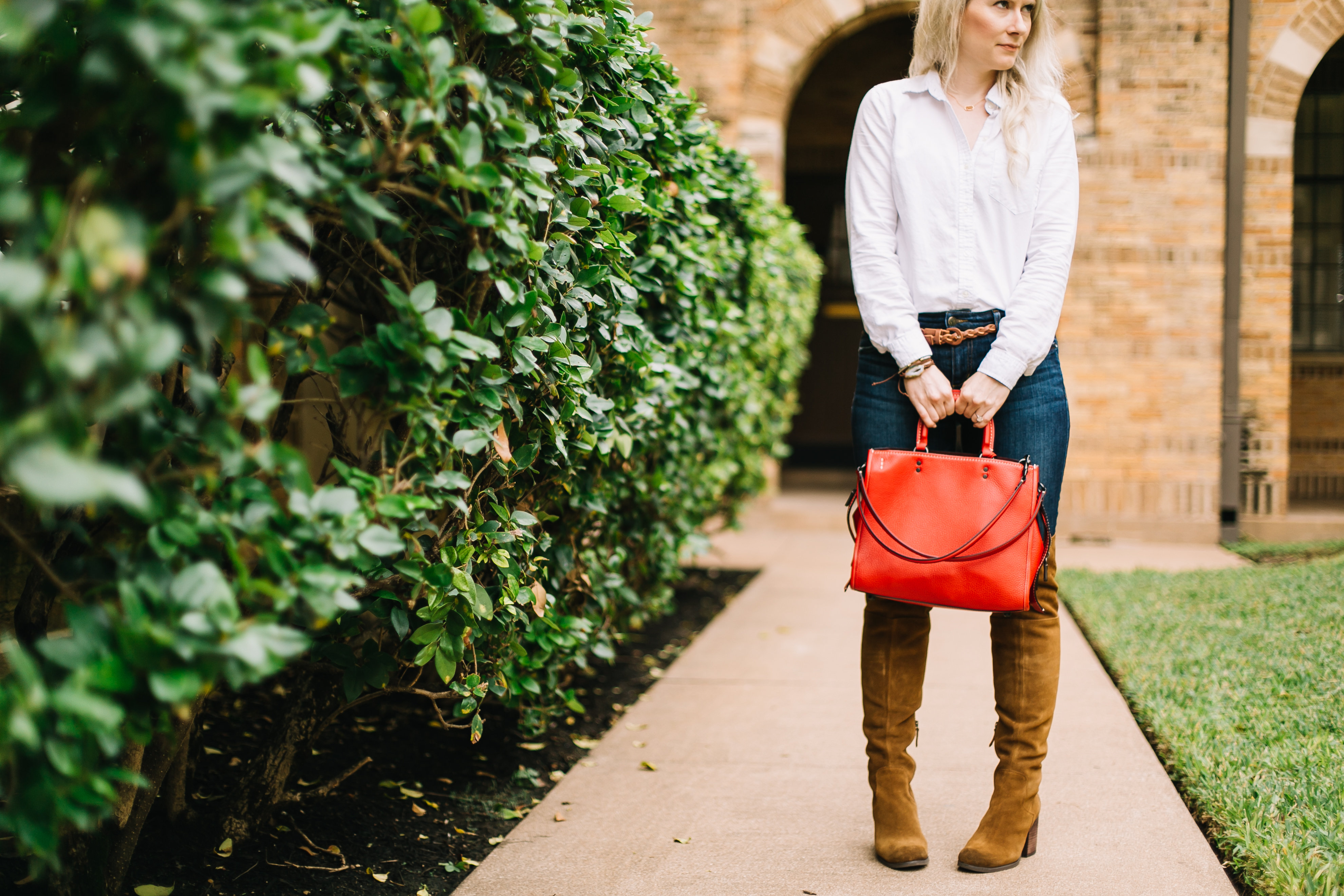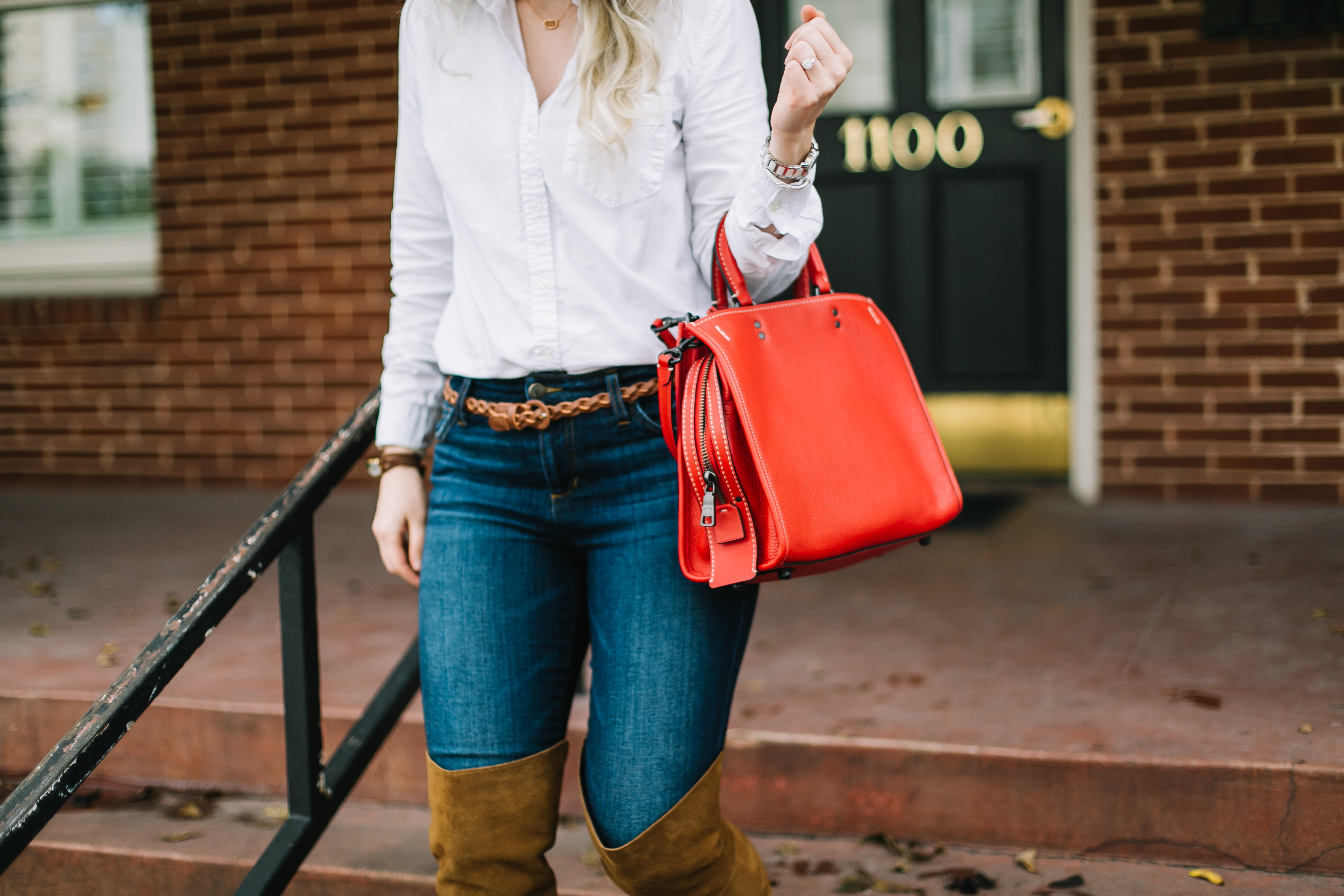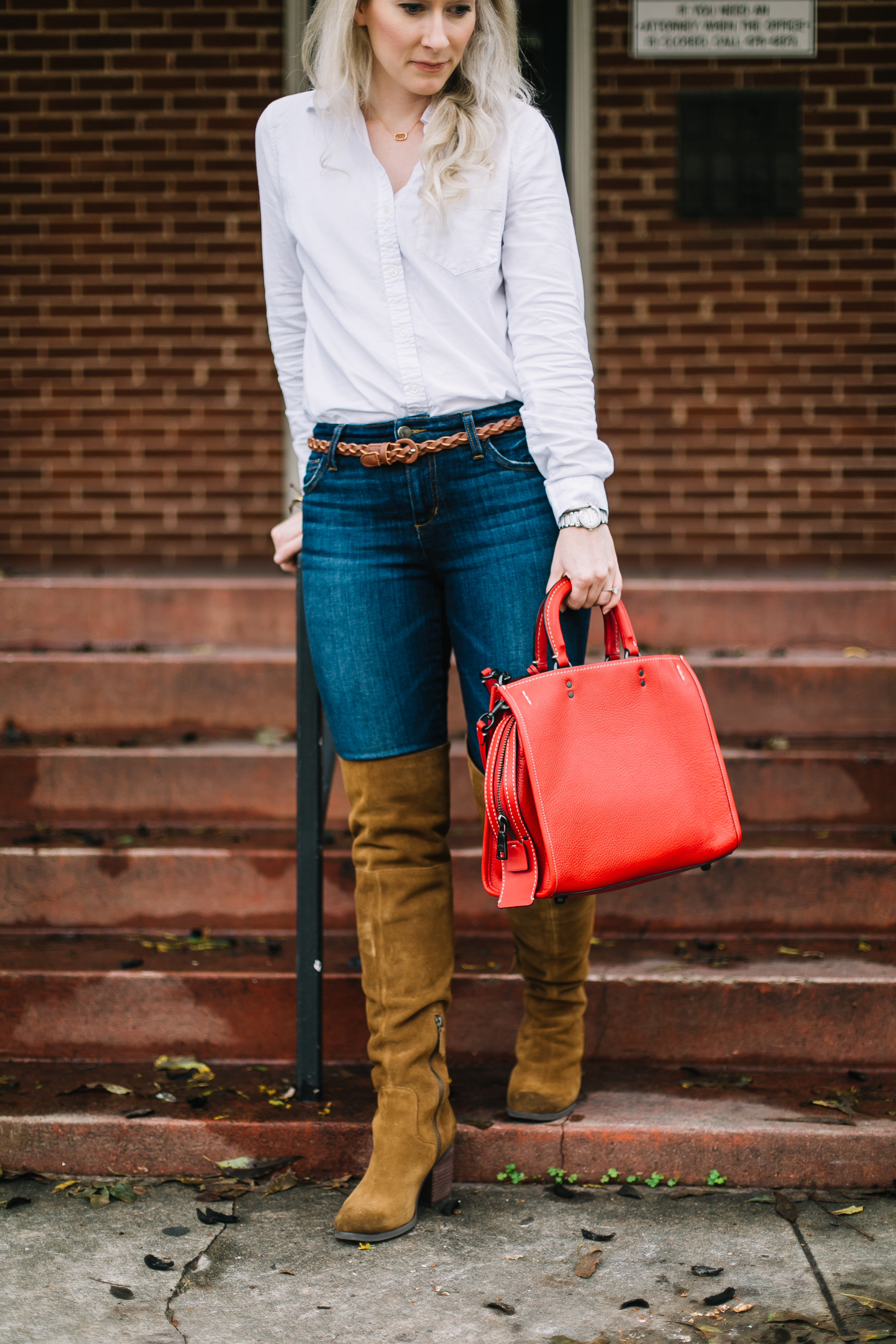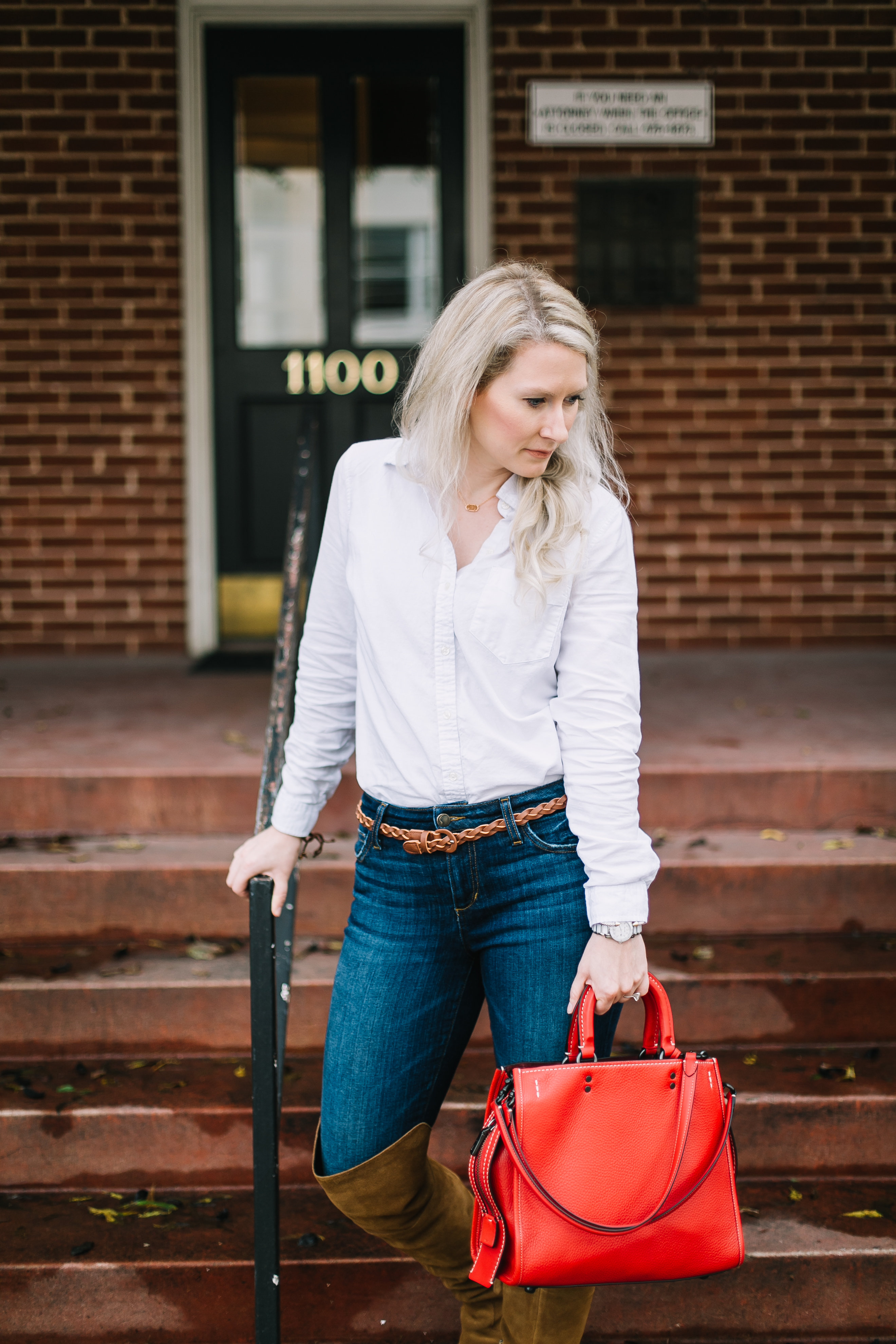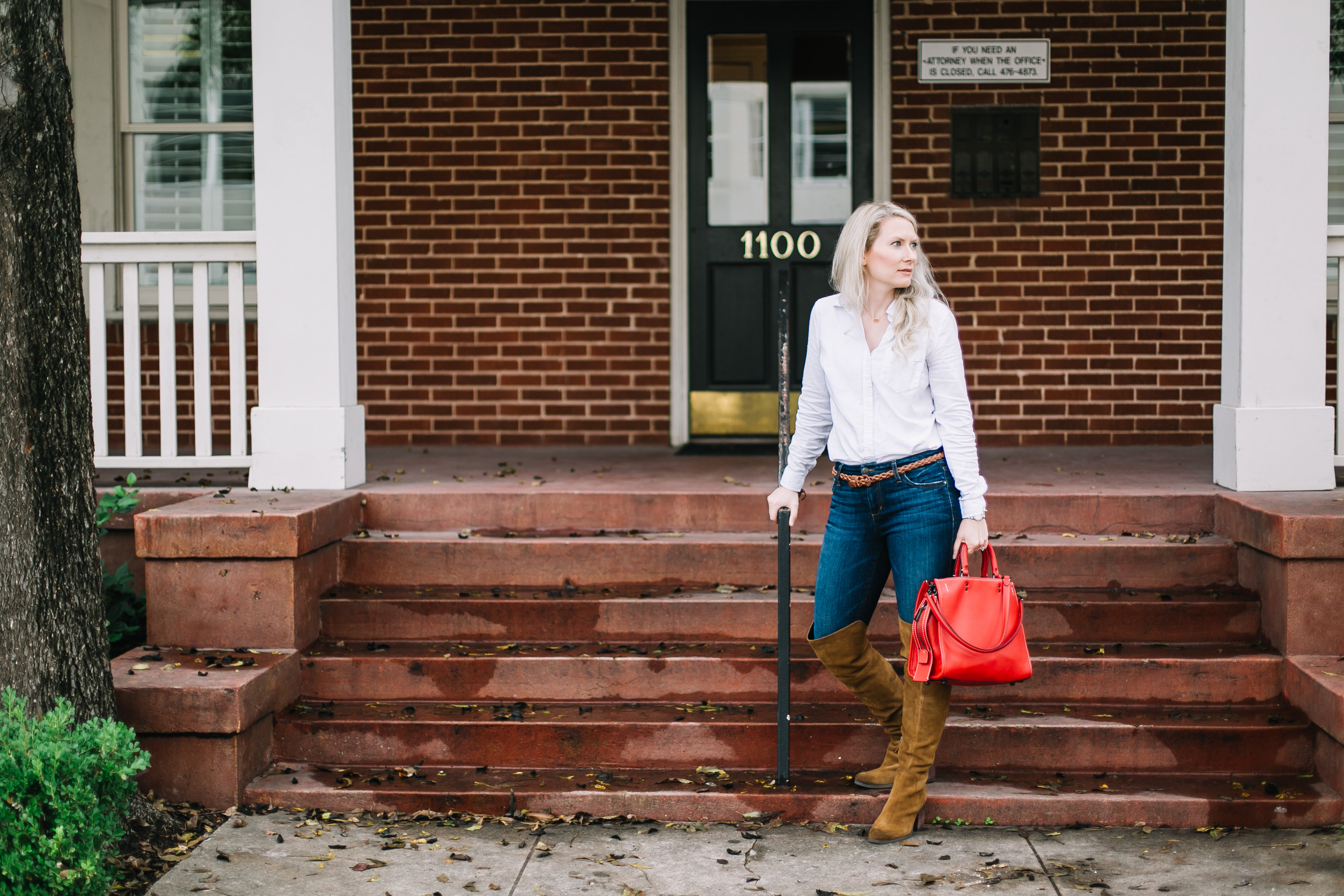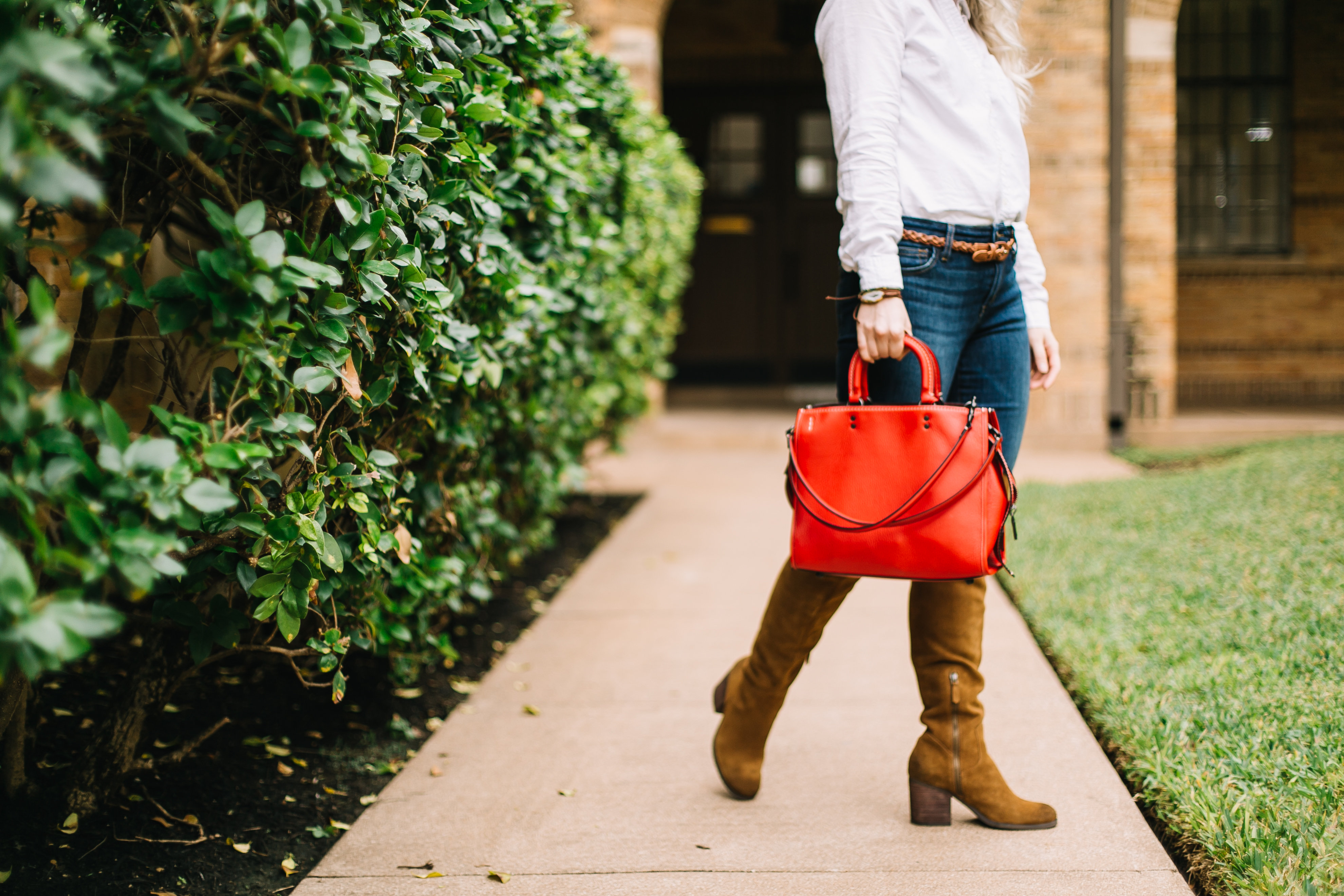 All photos from Brandon Hill Photography. 
Outfit details:
More OTK boots:
What's your favorite color of handbag? Are you more of a bold person or neutral person?
Please follow and like us: