I wanted to ask my bridesmaids a little bit differently than just asking them to be a part of my special day. I saw some of the boxes before with colors and times and dates inside. I still wanted something different – fun stuff just for them. I tried really hard to not put a burden on anyone and I didn't want to make these boxes about me.
DIY Bridal Party Boxes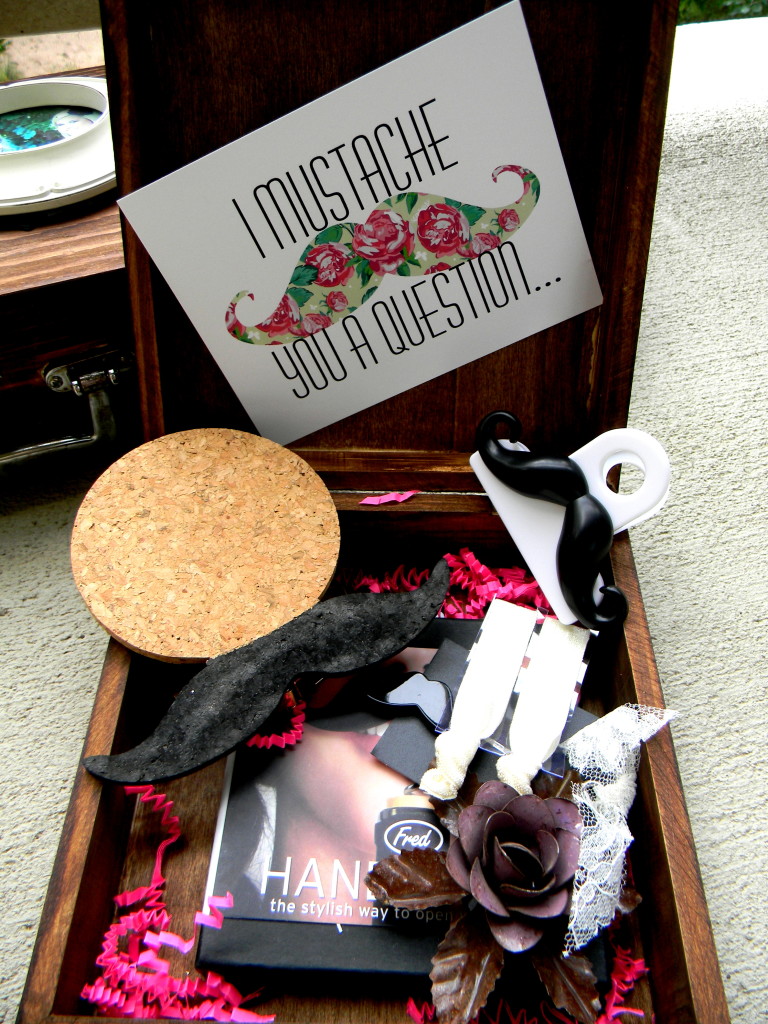 It is super easy!

Ingredients to a perfect box:
1. Box – best prices at Hobby Lobby and Michael's
2. Stain or Coffee stain (See the post on )
3. Question card – I designed mine and had them printed at Costco
4. Goodies – I collected little things with the help of my mother to create a fun, mustache-themes box
5. Glitter, confetti or stuffing

End up with something fun and fabulous the girls can keep for jewelry storage or a tea box, or whatever there heart pleases!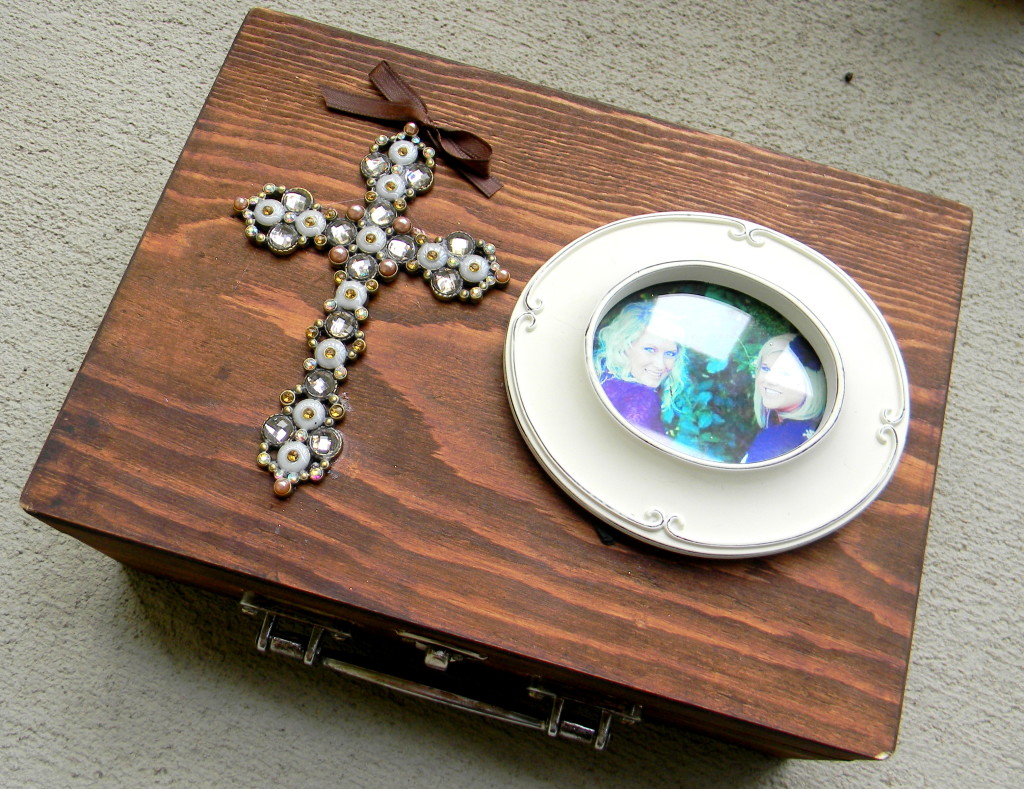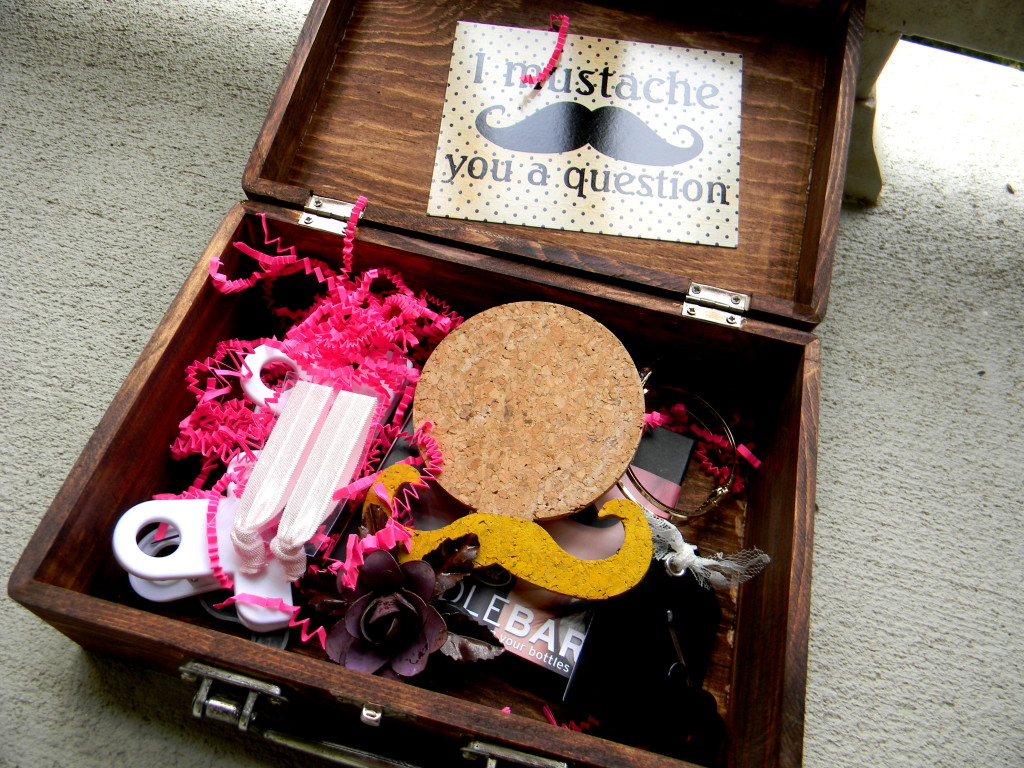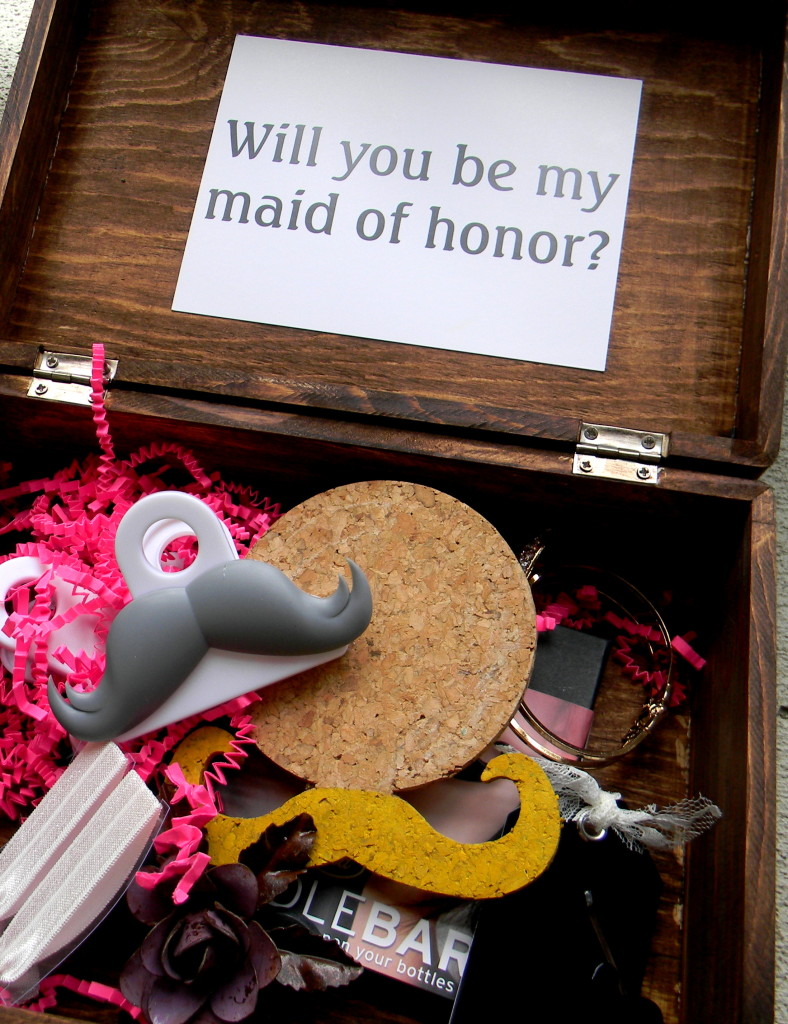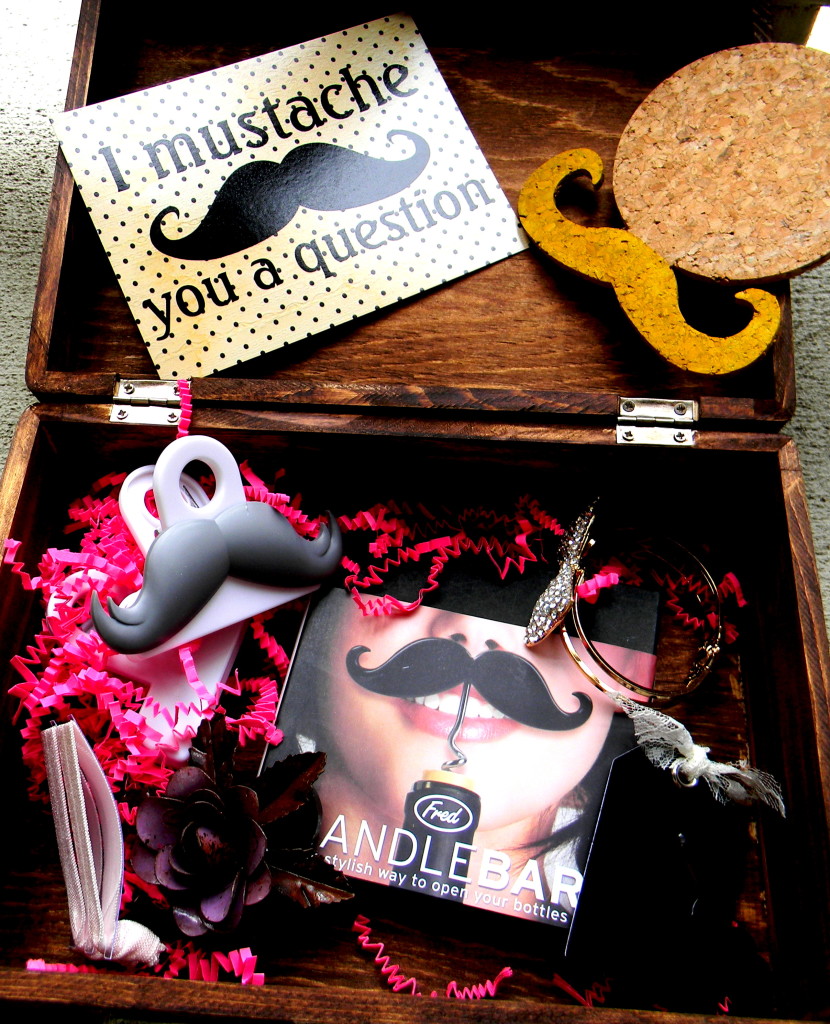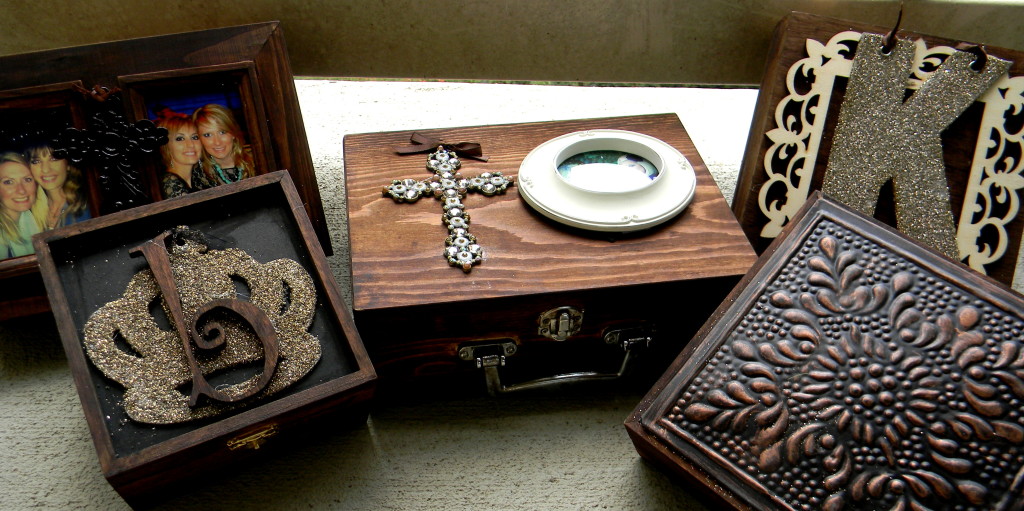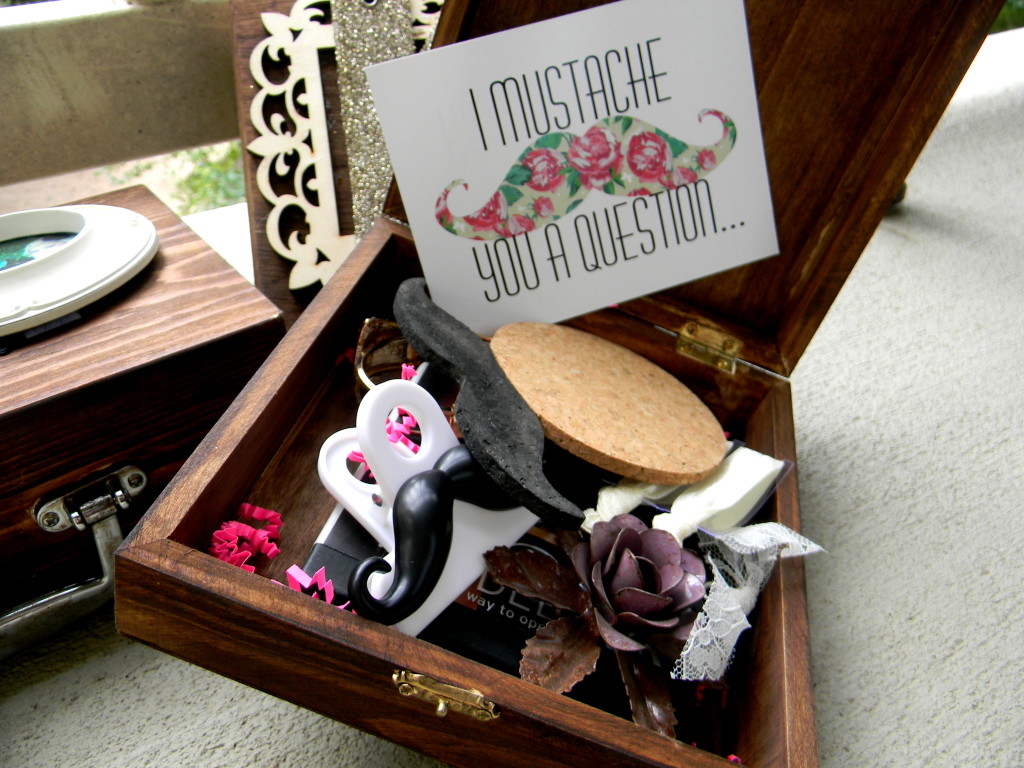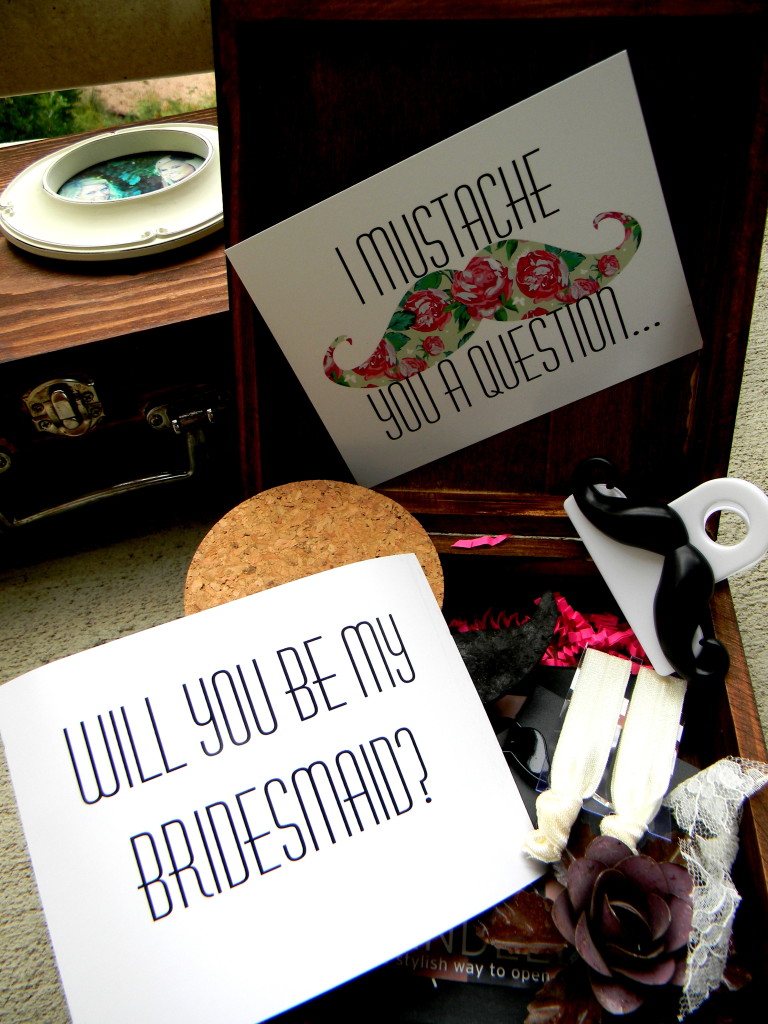 How did you ask your bridesmaids to be by your side?
Until next time,
Erin