We have a snowy, winter wonderland outside and all I can think about is the beach. I am a snow-loving, choose-cold-over-hot type of girl and here I am looking to book another Caribbean vacation. What is the world has happened to me??
I pulled out the old honeymoon pictures this morning. Old as in three months… I figure it might warm up someone's day to think of the beach and the crystal clear water running through their toes. I think I can get a few posts out of the 600 pictures I took along the span of 7 days of our Eastern Caribbean cruise.
Here I am in Old San Juan, Puerto Rico. We spent the majority of our day at the monstrous yet gorgeous San Cristóbal castle. Okay, I cannot lie, we stopped at Starbucks, first… (Honestly, the castles and coffee were the only things I liked about San Juan… Ask me about the rest later.)
Castillo San Cristóbal and Castillo San Felipe del Morro were built in the 16th Century to protect the Spanish port of San Juan. It is truly amazing to stand and explore a place with that much history. Its trips like these that make me understand the reason why my husband is such a history buff and why it is so important to visit these spots.
The views from San Cristóbal's walls are unforgettable: the 360 ocean views, picturesque roofs of the run-down town and the waves crashing into the fortress walls.
My recommendation is to go visit the castles before 11 am. We got there in the afternoon and the sun was beating down on you with no wind. This was the first of November, I can't imagine the Summer months. In the morning you will be able to enjoy the cool air, wind and sun. Be ready to walk a lot, but trust me the views itself are worth it.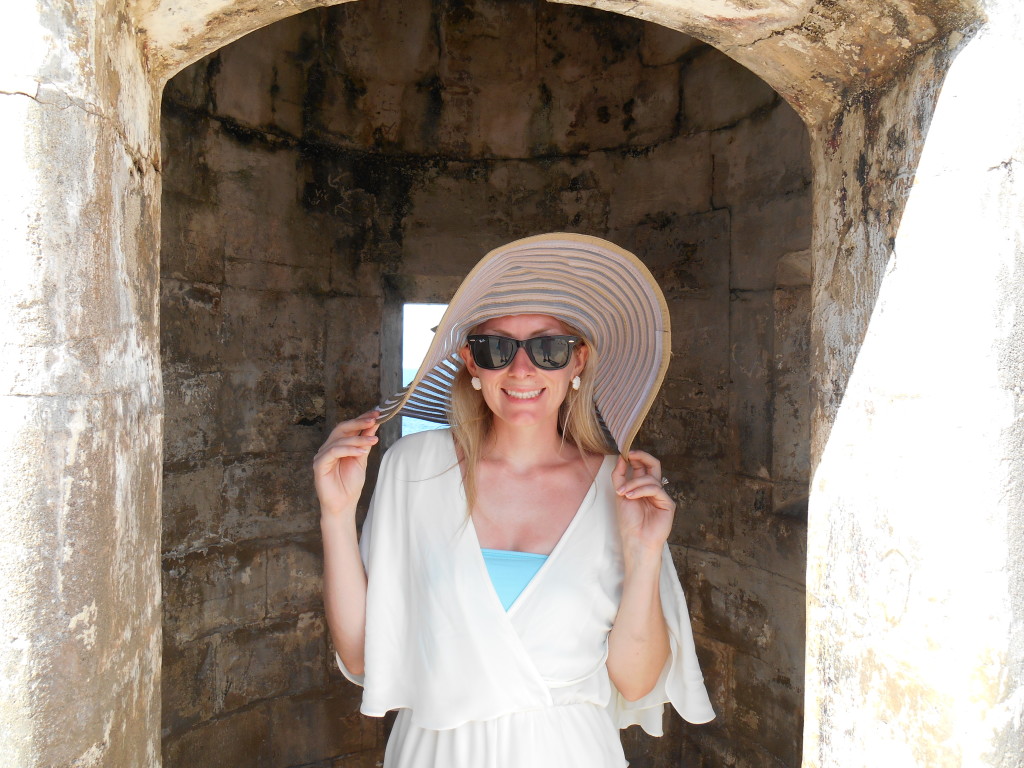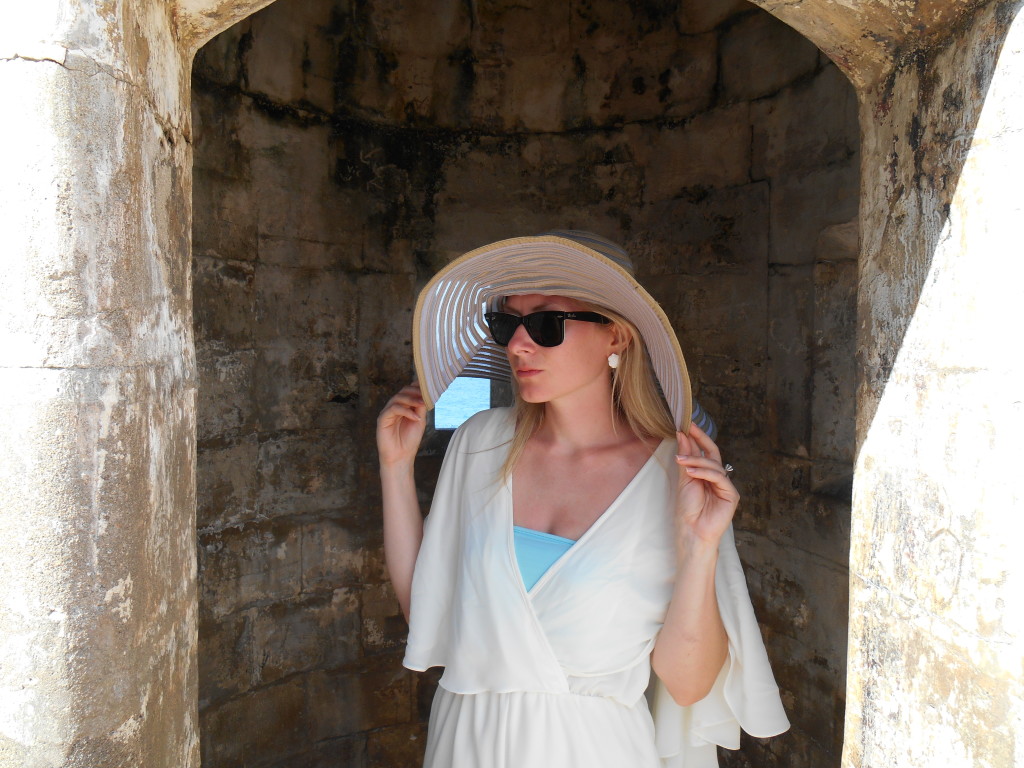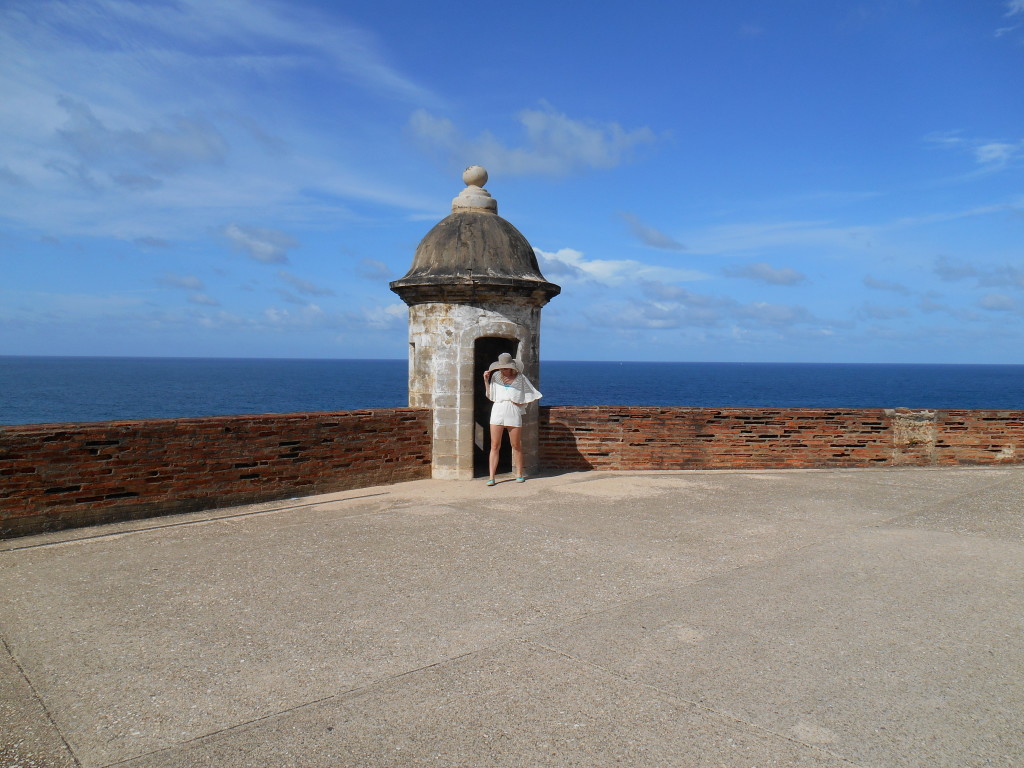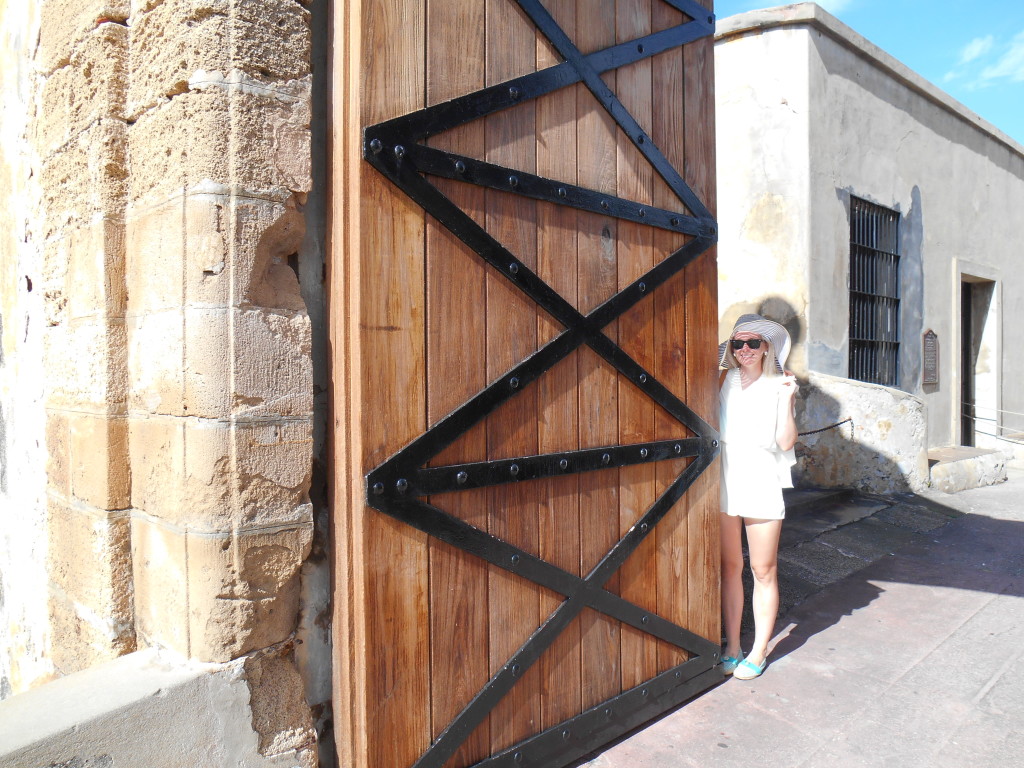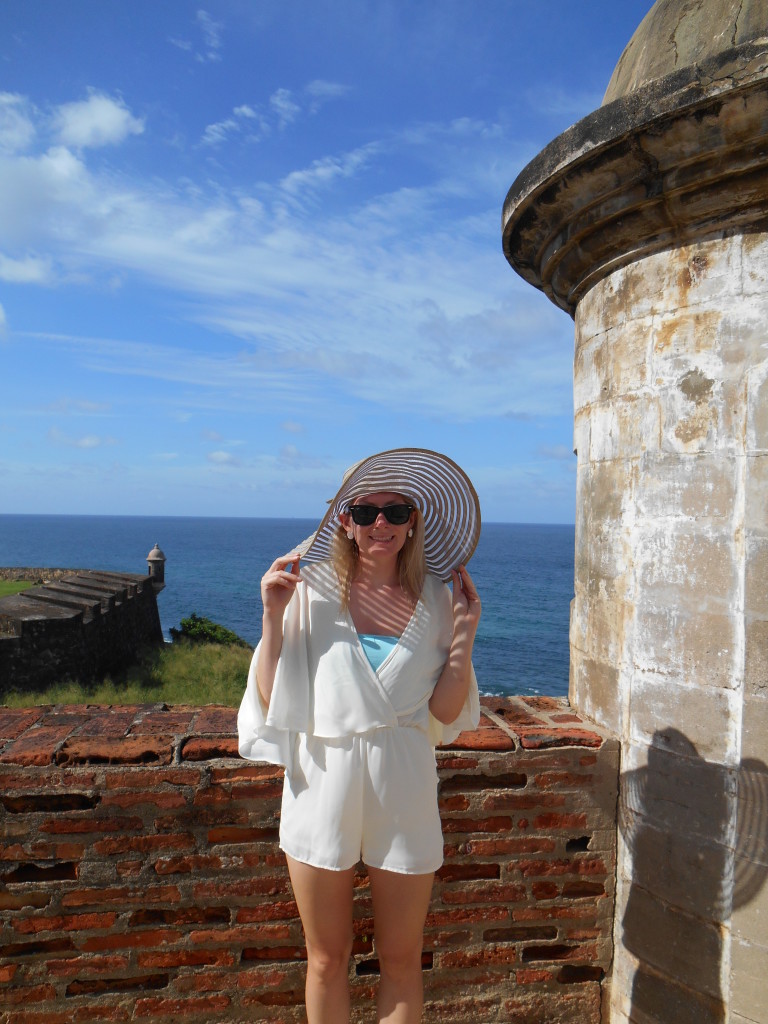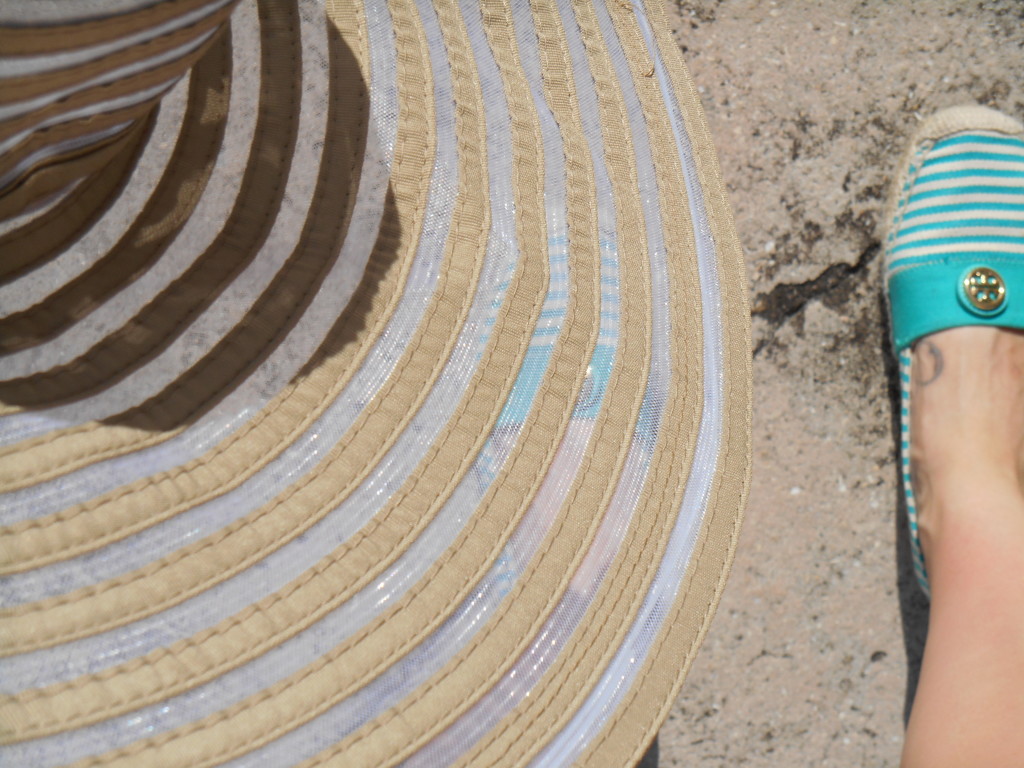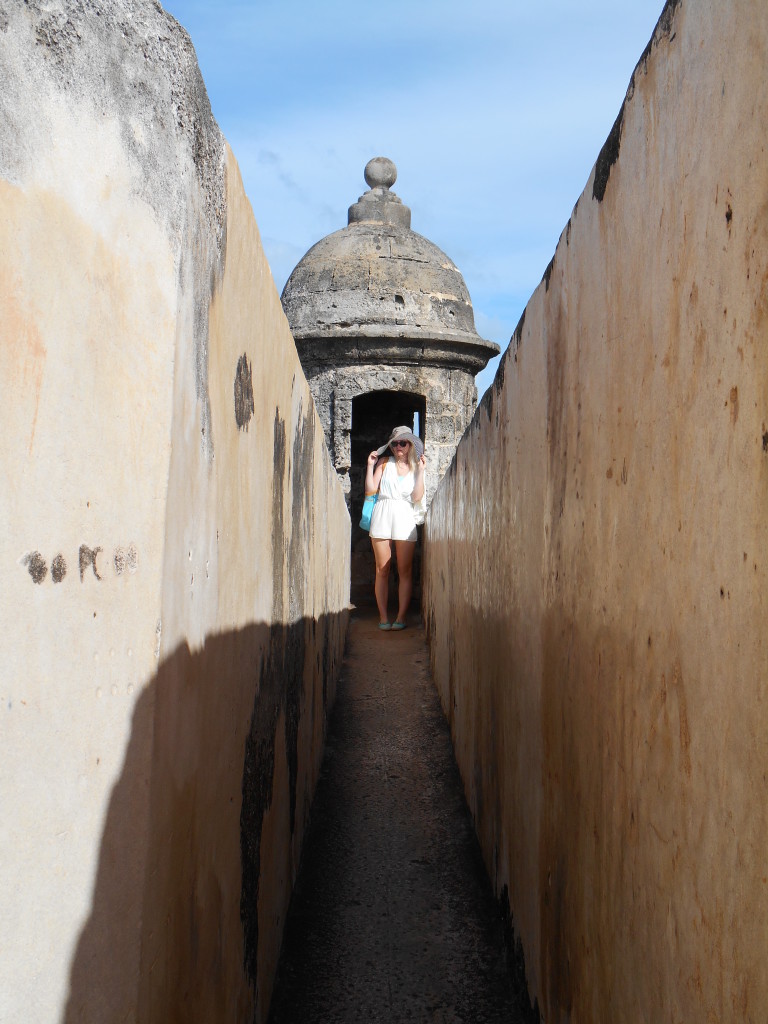 Romper Shop Riff Raff (sold out) but loving this, Glasses Raybans, of course!, Hat (old) but needing this, Earrings Kendra Scott and Espadrilles are from Tory Burch last summer but these new ones are fabulous!
Please follow and like us: