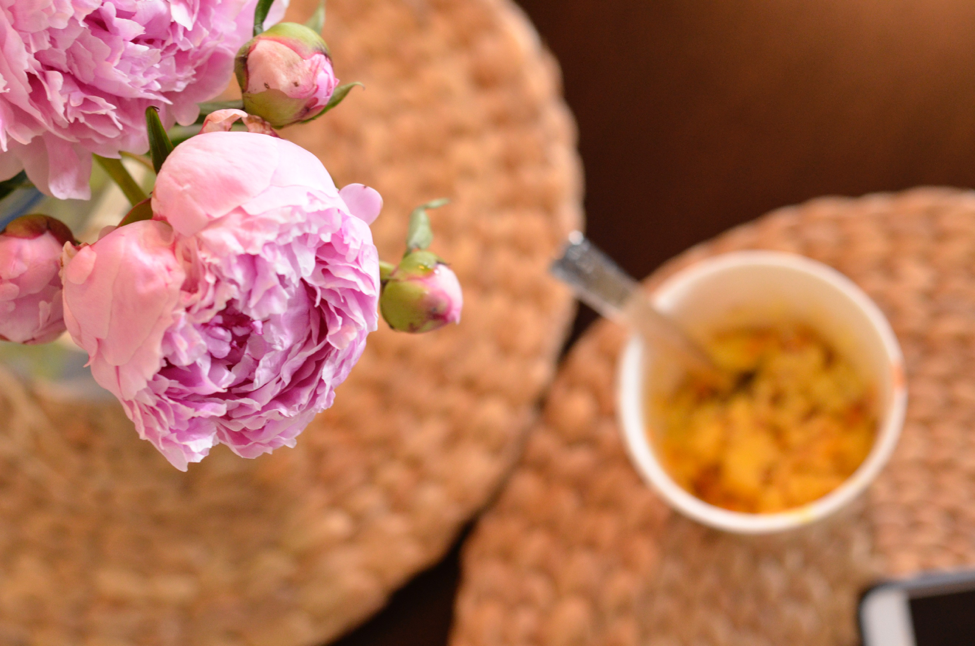 This post is written by me on behalf of Tyson Foods, Inc. All opinions are entirely my own. This shop has been compensated by Acorn Influence, Inc. and its advertiser.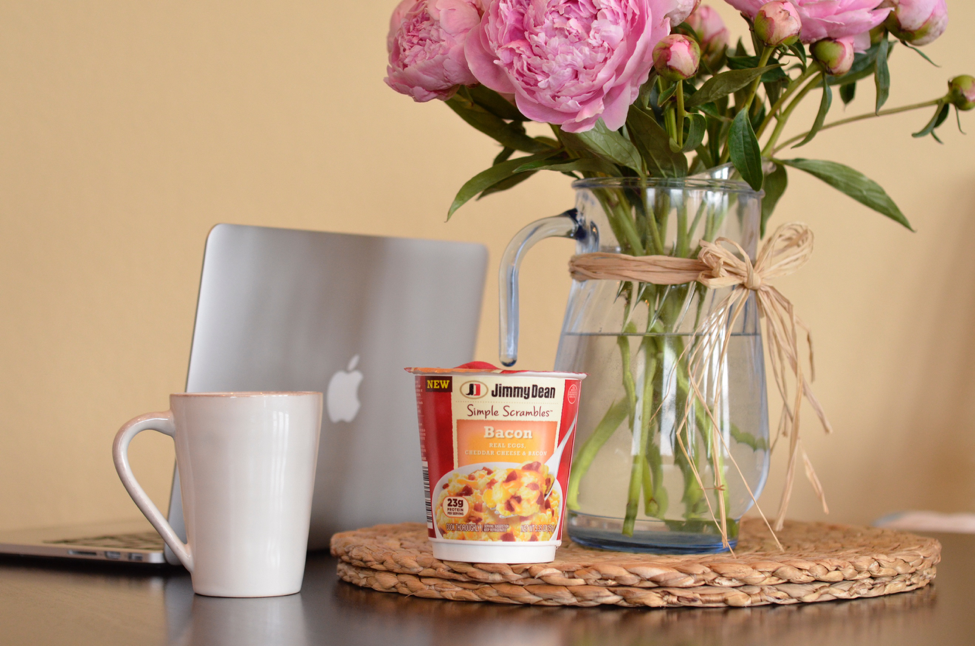 Honestly…. How often do you eat breakfast? Me? Not nearly as much as I should. But thanks to Jimmy Dean I've got no time for excuses. #aintnobodygottimeforthat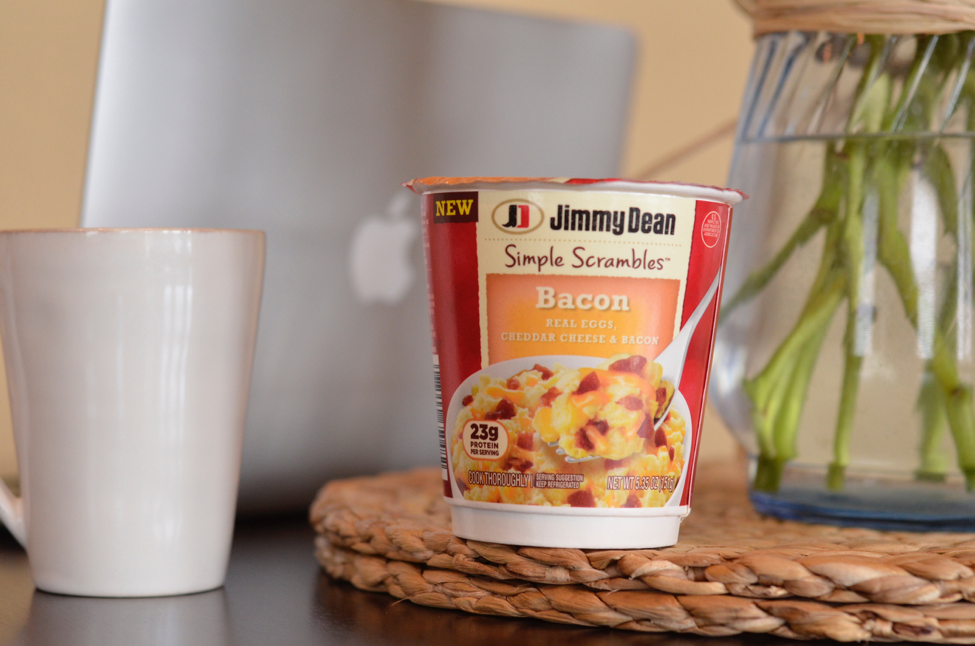 Food is our fuel and if you want to start your day right you must eat a good breakfast. Without food it's harder to concentrate, you're more likely to be tired and cranky, and you're probably thinking about lunch way sooner than you should.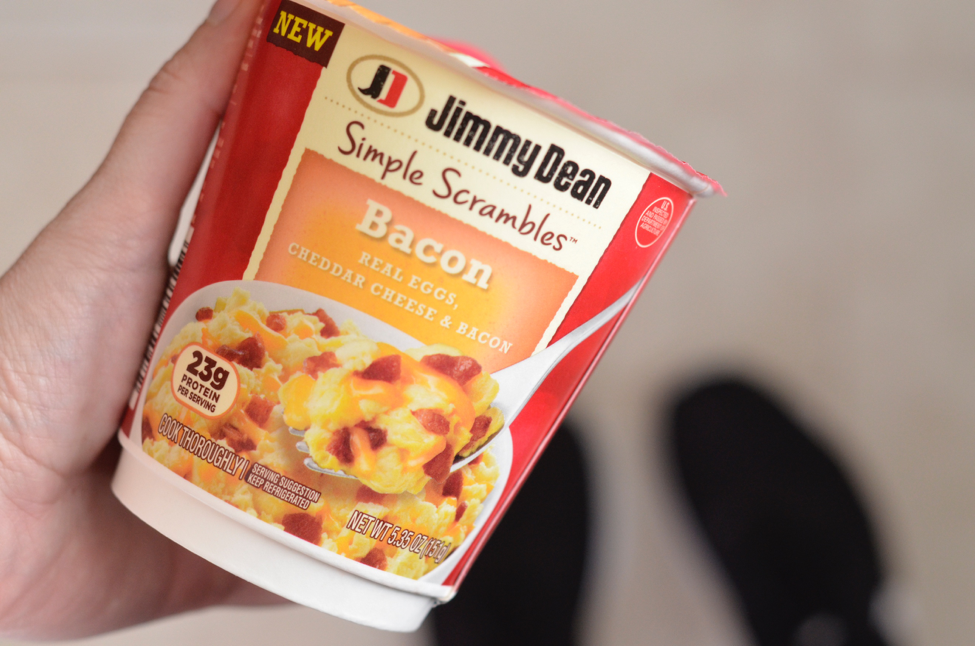 My "No Breakfast" excuses:
I don't have time.
I didn't buy anything I like.
Chris doesn't like eggs or the smell of cooking eggs. (Insert eyeroll)
Not hungry.
Don't want to make another mess.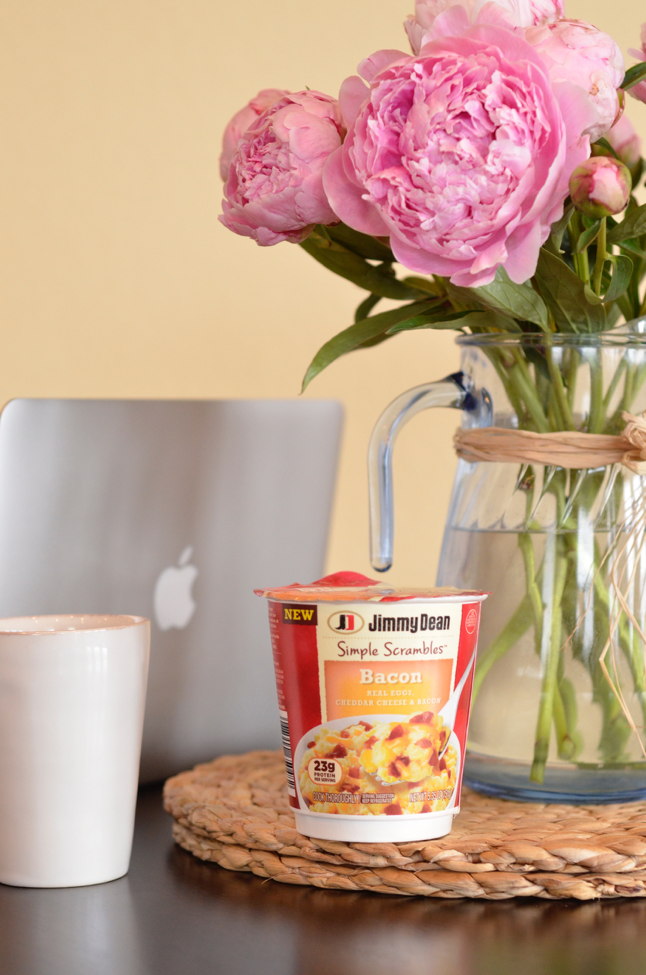 Well turns out I get SUPER hangry when I skip breakfast for those reasons. I have time to make eggs and I didn't even know it. Got a minute 30? Then you've got time, too. Enter Jimmy Dean Simple Scrambles. Scrambled eggs and meat in a few seconds. That's all.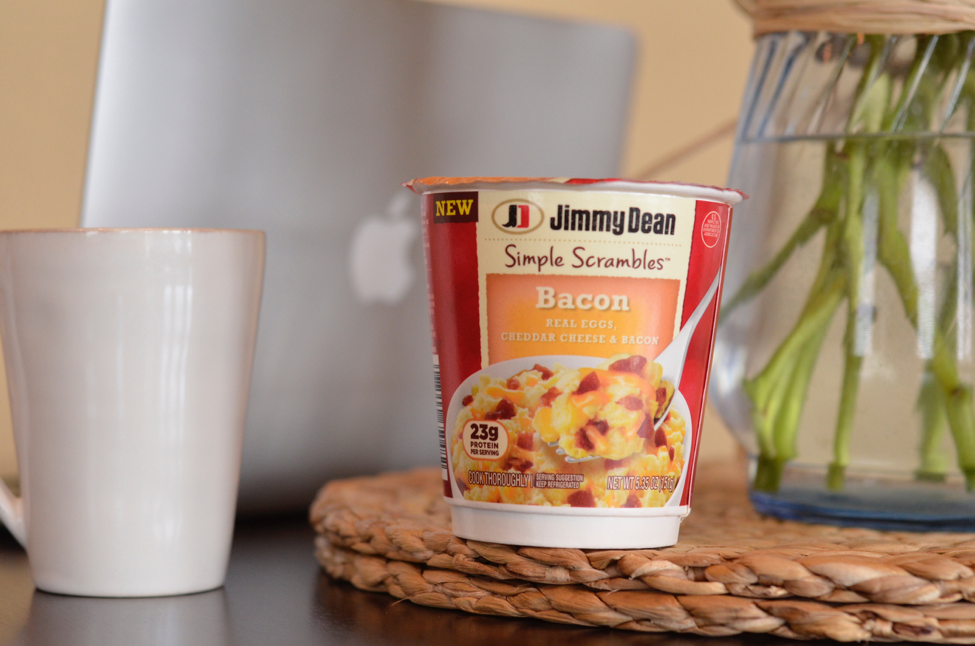 Here's the recipe: head to Walmart's bacon section, grab Simple Scrambles, head home. Wake up, shake eggs, pour in cup, zap for 45 seconds, add cheese and meat, zap 40 more seconds. Viola! Yummy scrambled eggs and meat for breakie. Can I get a heck yes?!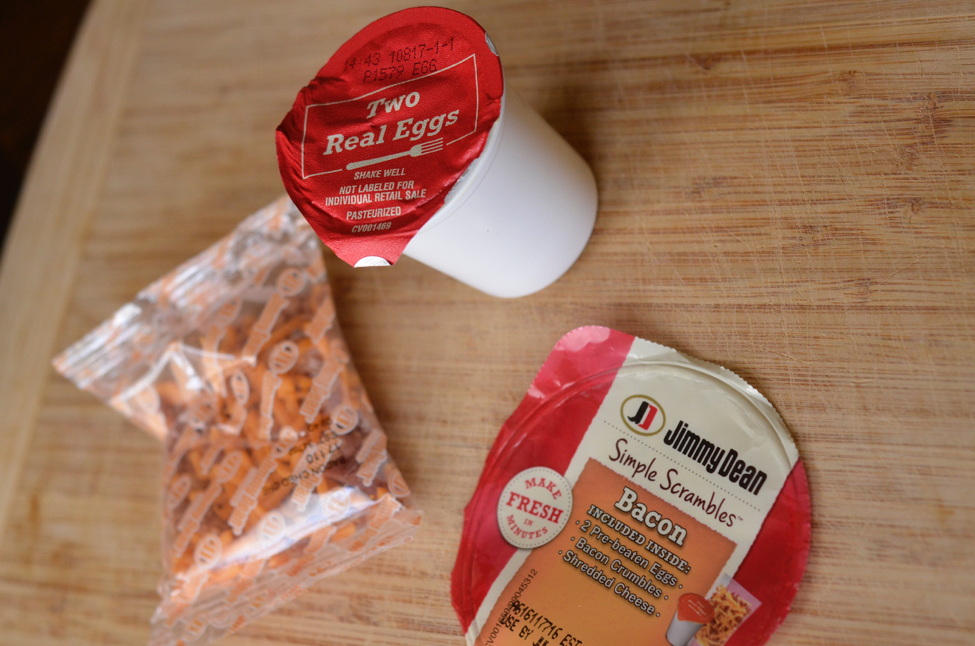 Another plus? IT'S A NO MESS BREAKFAST! WHAT???? All in one cup that you can throw away after you eat every last bite. And for my husband's sake it doesn't smell up the house like frying them all in the pan. (Another win, y'all!)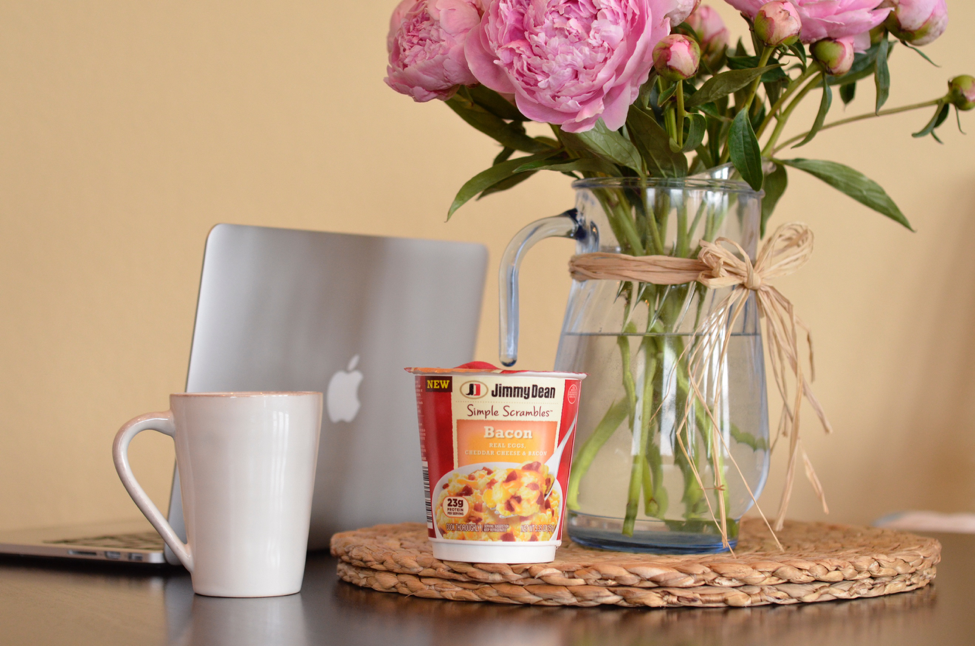 Moral of the story: STOP skipping breakfast and go grab some Simple Scrambles on your next trip to Walmart.
Ibotta offer will be back August 2nd!