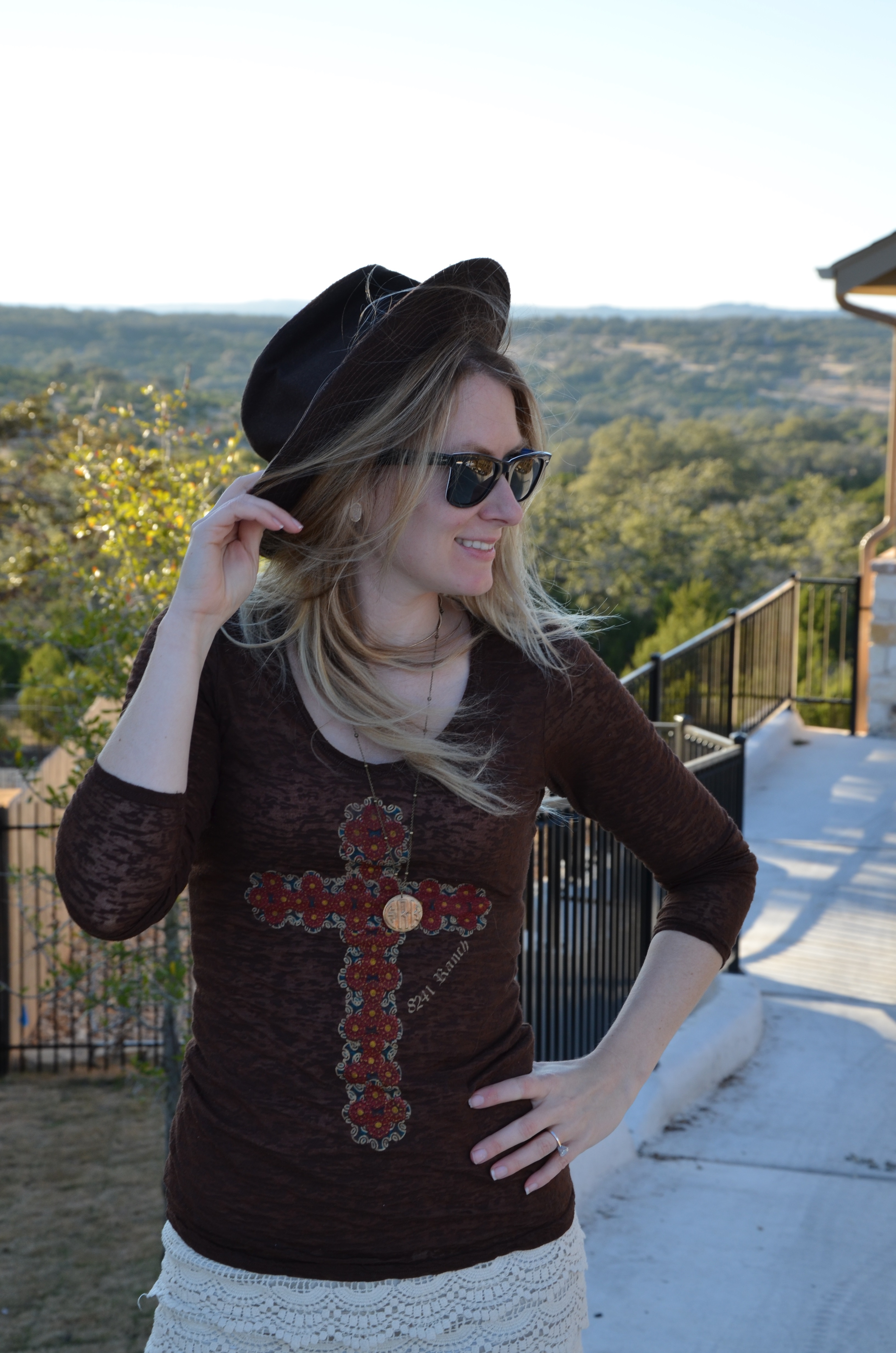 Wonderful weather for more than a couple days? Oh, don't hold your breath. I am thankful we got a couple days of 70 – 80 degree weather to enjoy the start of festival season. Urban Outfitters and NastyGal have been putting up the cutest festival outfits which makes the Coachella decision even harder. For now, we are going to go to all the Austin festivals. We live in the best festival city around, why not join in on the fun?!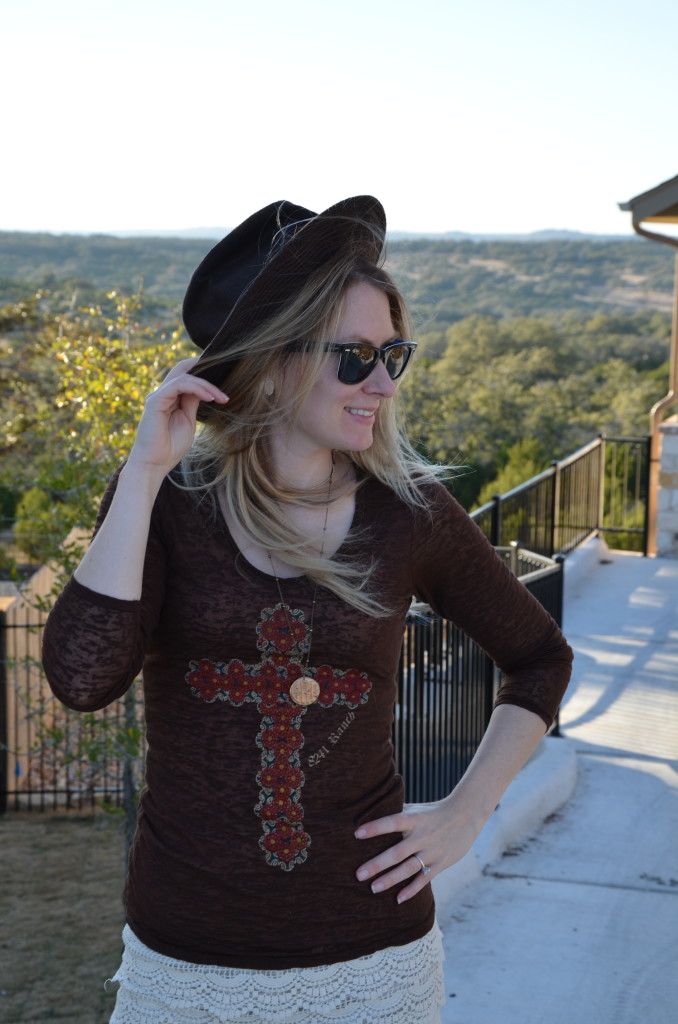 It was a little too chilly for bare legs so pairing a thick pair of tights under my shorts was a perfect idea! My shirt is super old but I'm still obsessed with it. I did spot some cute burn outs here and here. I have these shorts in cream, mint and black. (Don't judge me.) The accessories were my favorite part: my Bourbon and Boots monogram necklace, Kendra Scott druzy earrings and necklace and my Indiana Jones hat!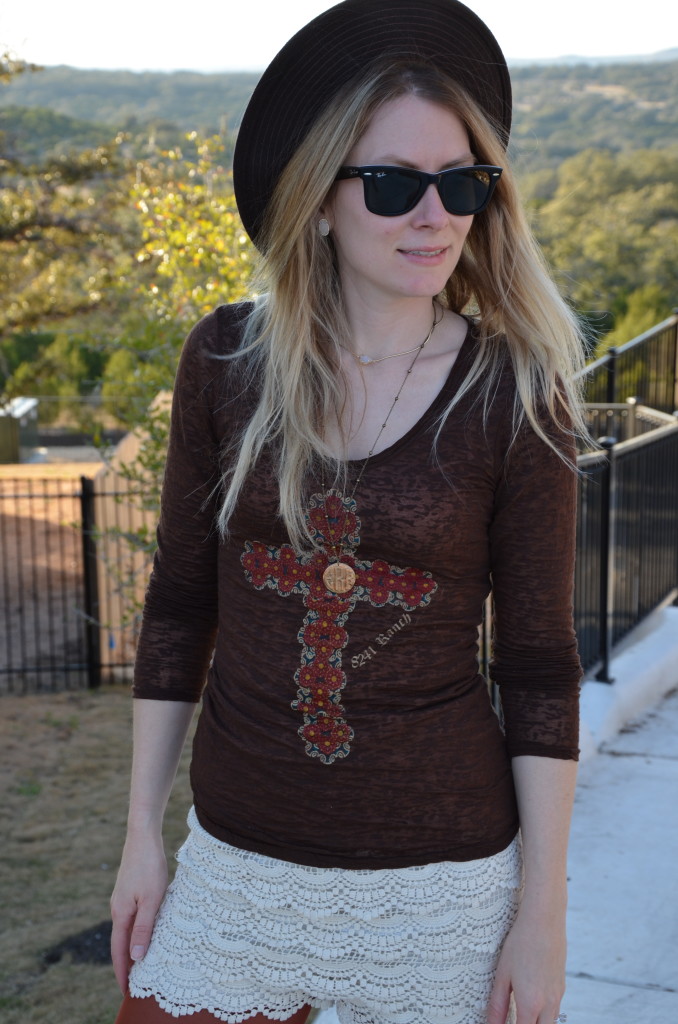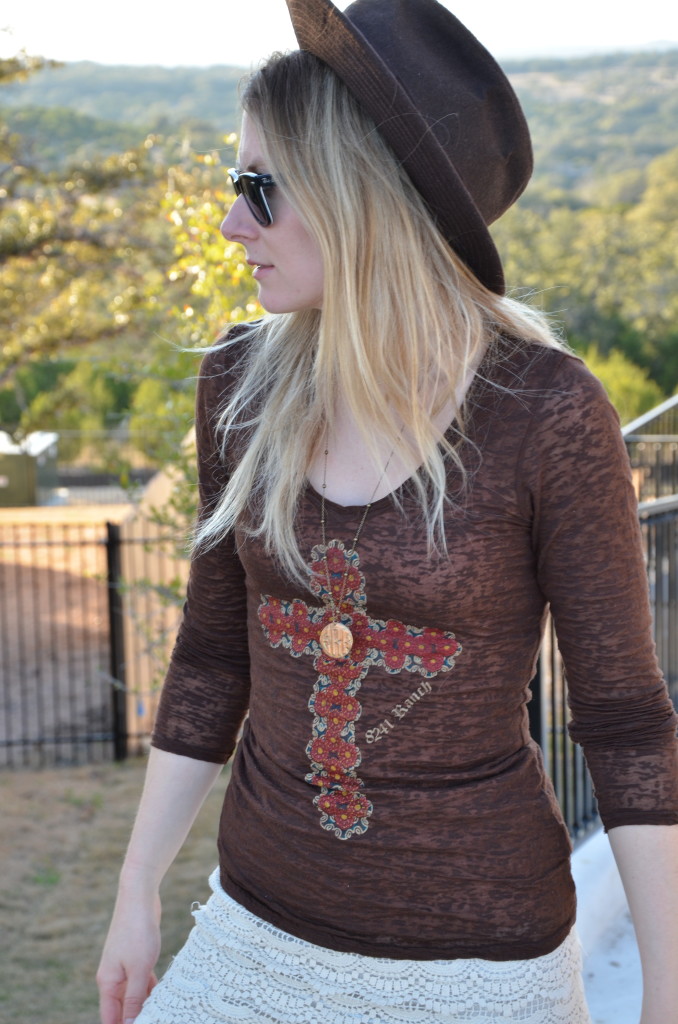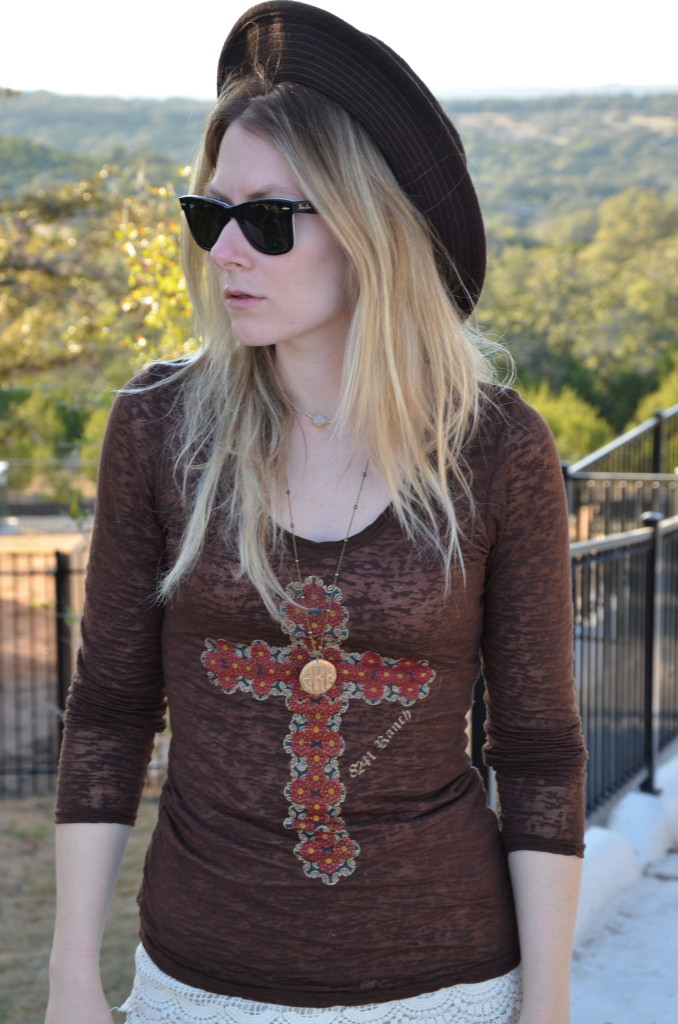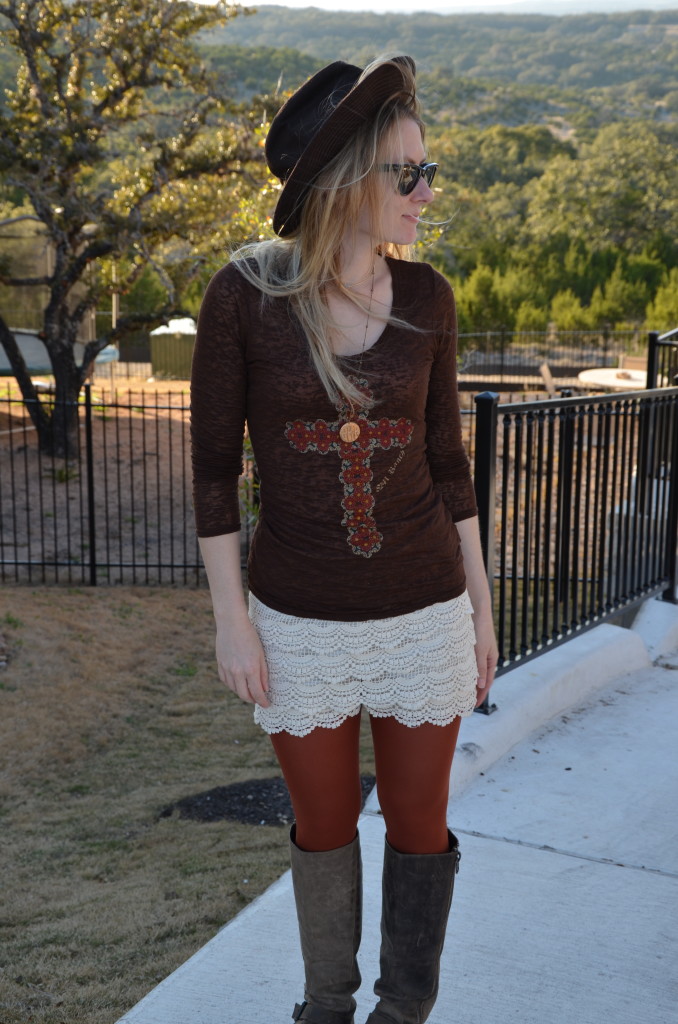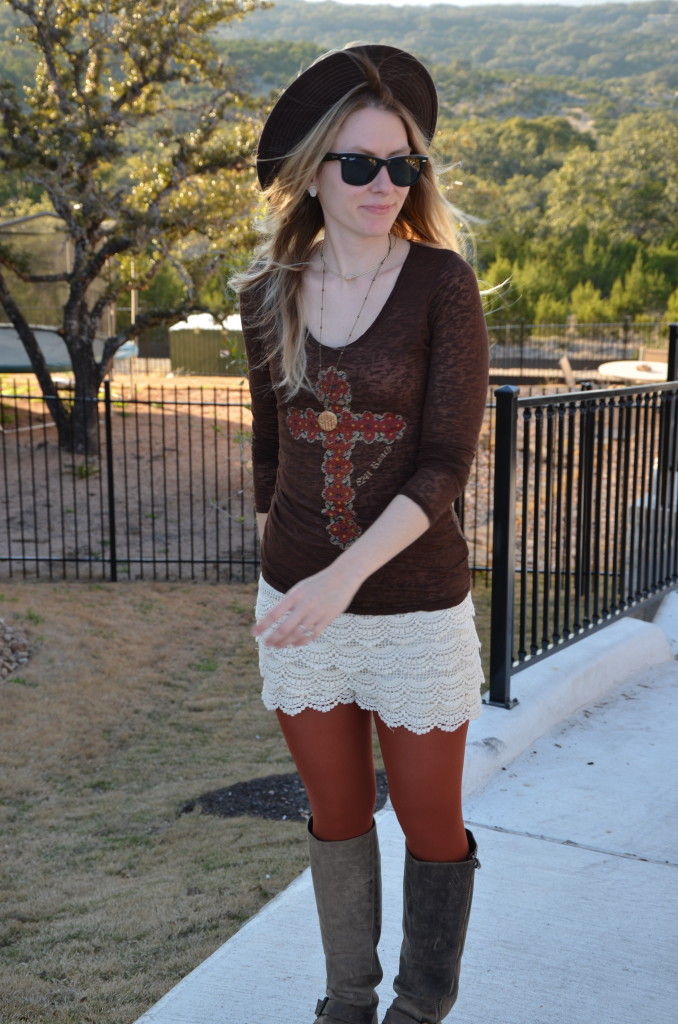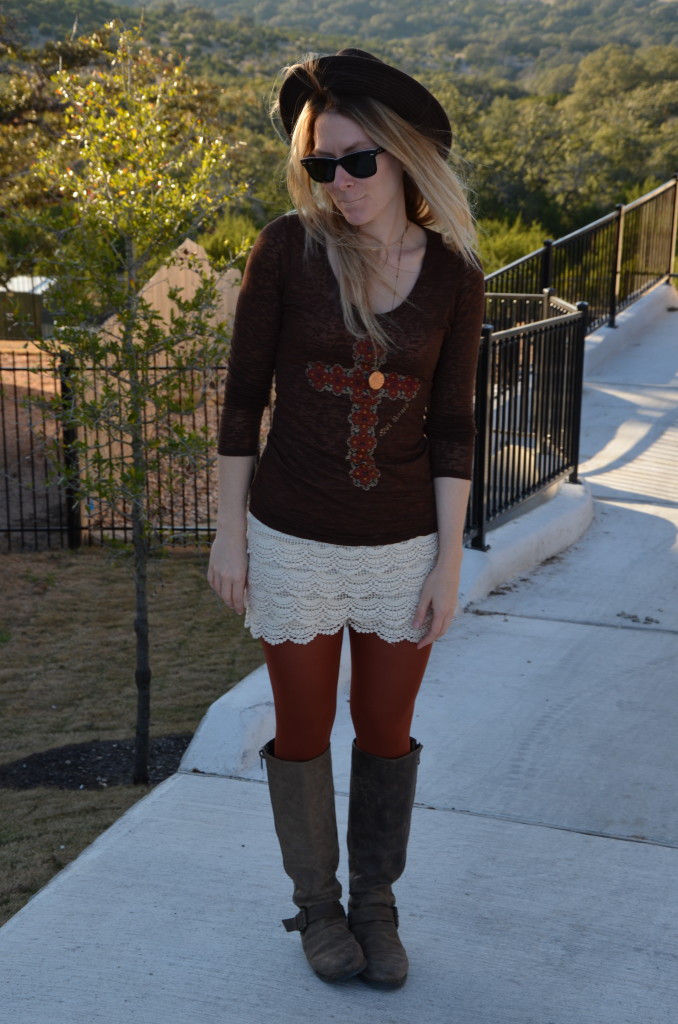 What festivals are you planning on going to this year?
XOX,
Erin