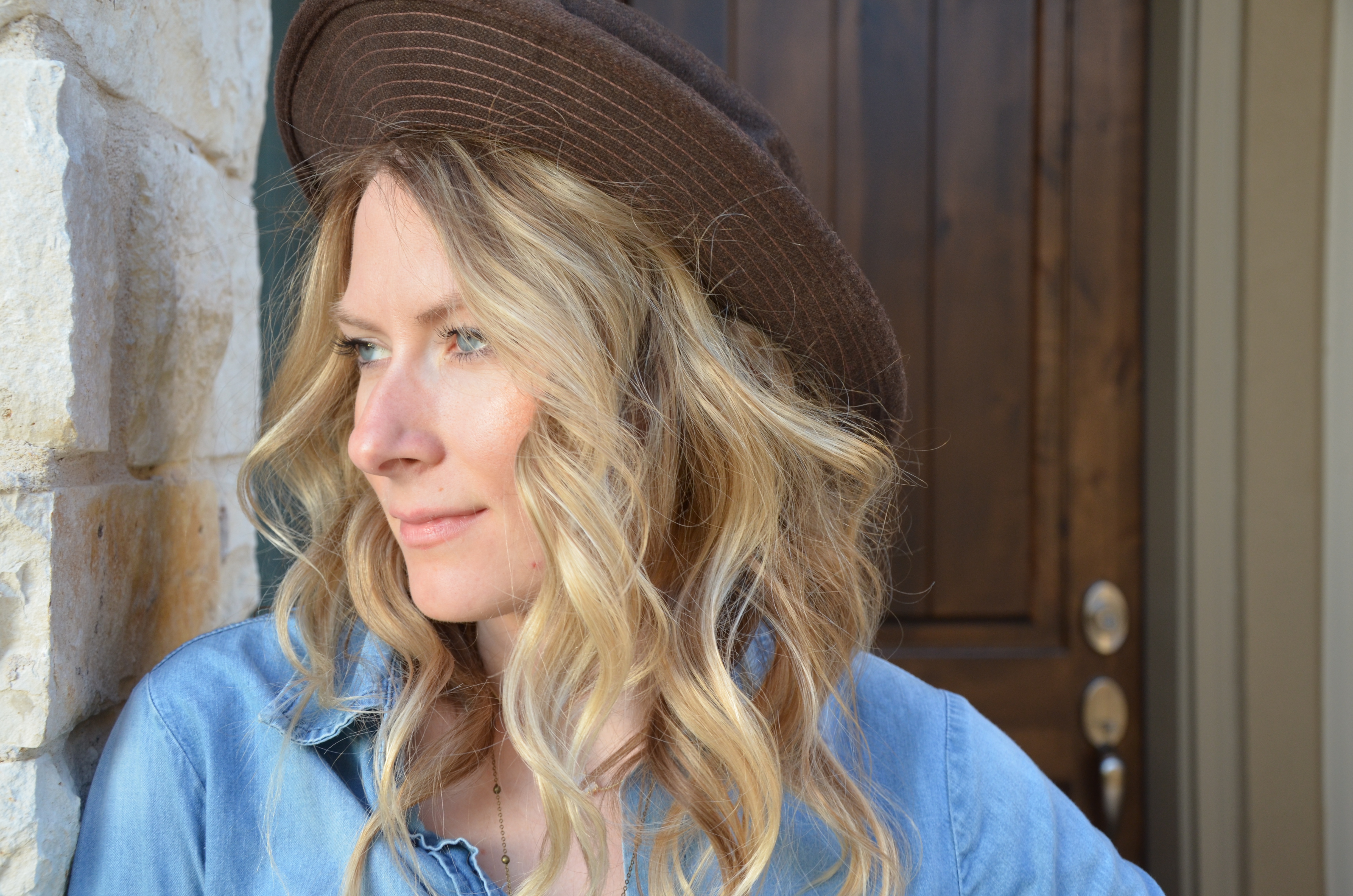 Who doesn't love a little bourbon and boots?? This time I'm talkin' about the cutest store Bourbon & Boots! My chambray-on-denim outfit could not have been complete without my necklace c/o Bourbon & Boots. (I've had it 3 days and worn it ever since I opened the cutest little package!) Seriously though, it goes with everything. Its more of a copper color plus it is a monogram = wear with everything. You guys know how obsessed I am with my new monogram.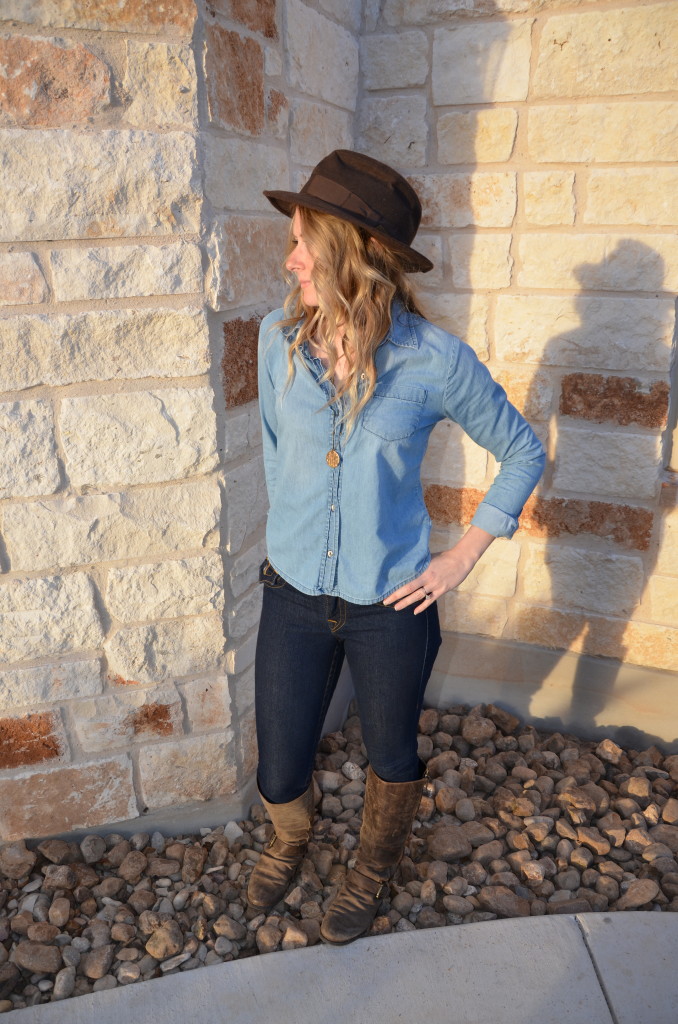 Guess what? Because I love my necklace so much (and my readers) – YOU get 5% off ANY item at B&B. Use code: BLOGHILOVELY14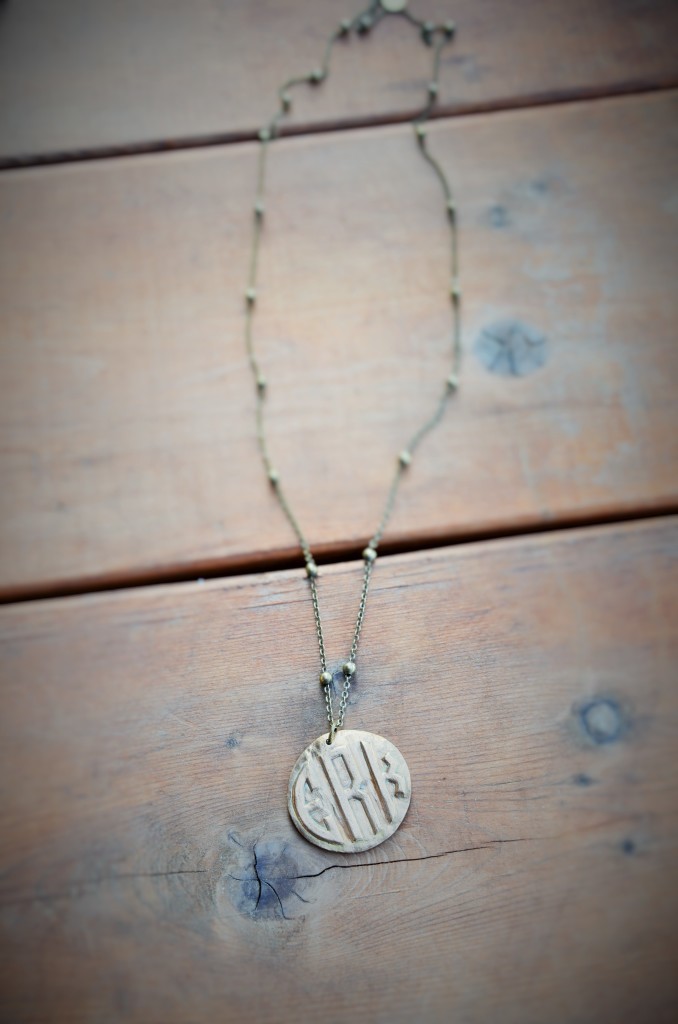 They have great southern gift ideas for boys and girls. Check out my favorite things from B&B on my pinterest page dedicated to "southern" gifts! Check them out on Facebook for all new items and great sales.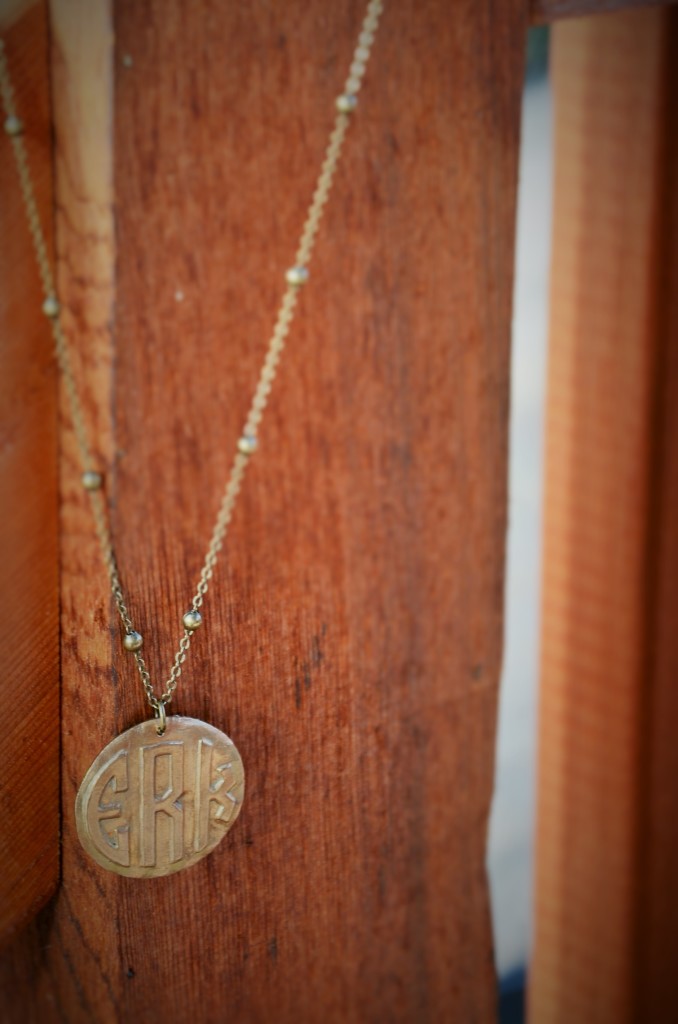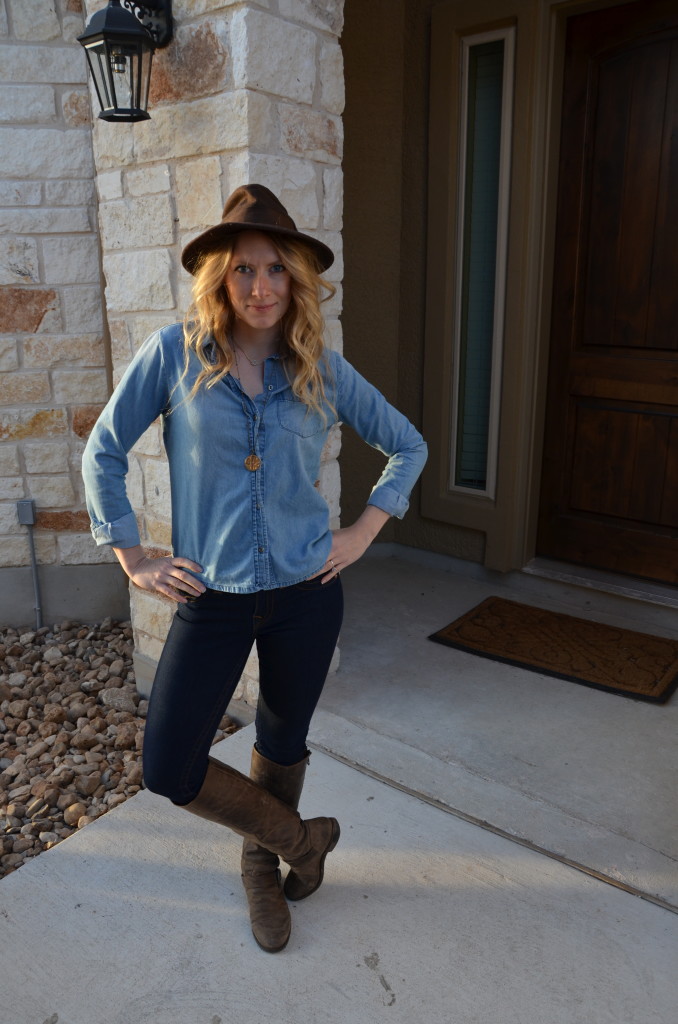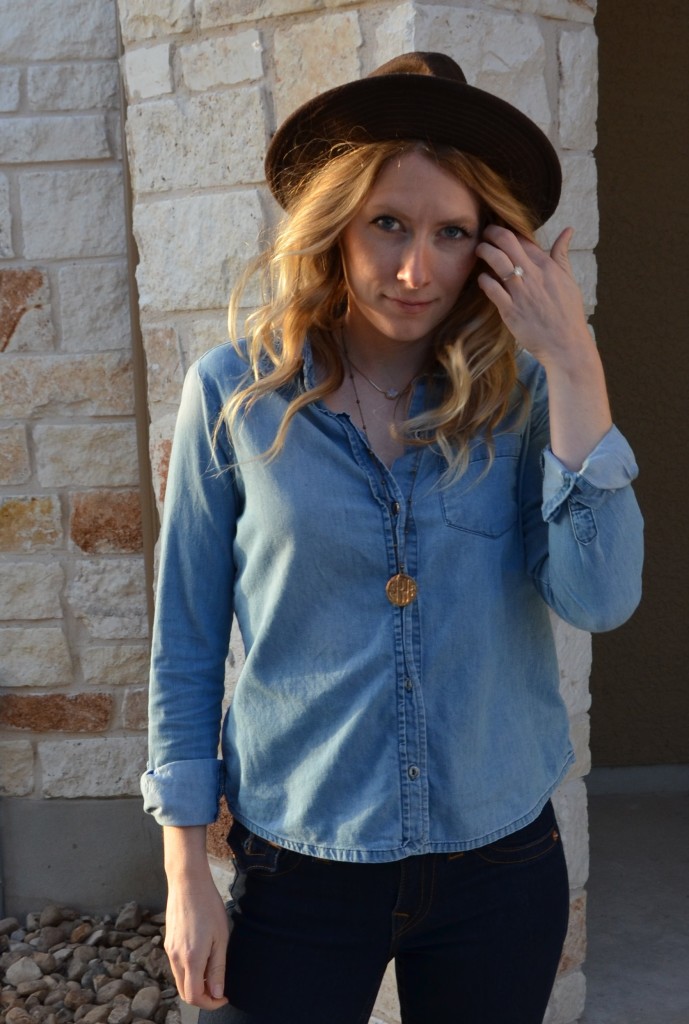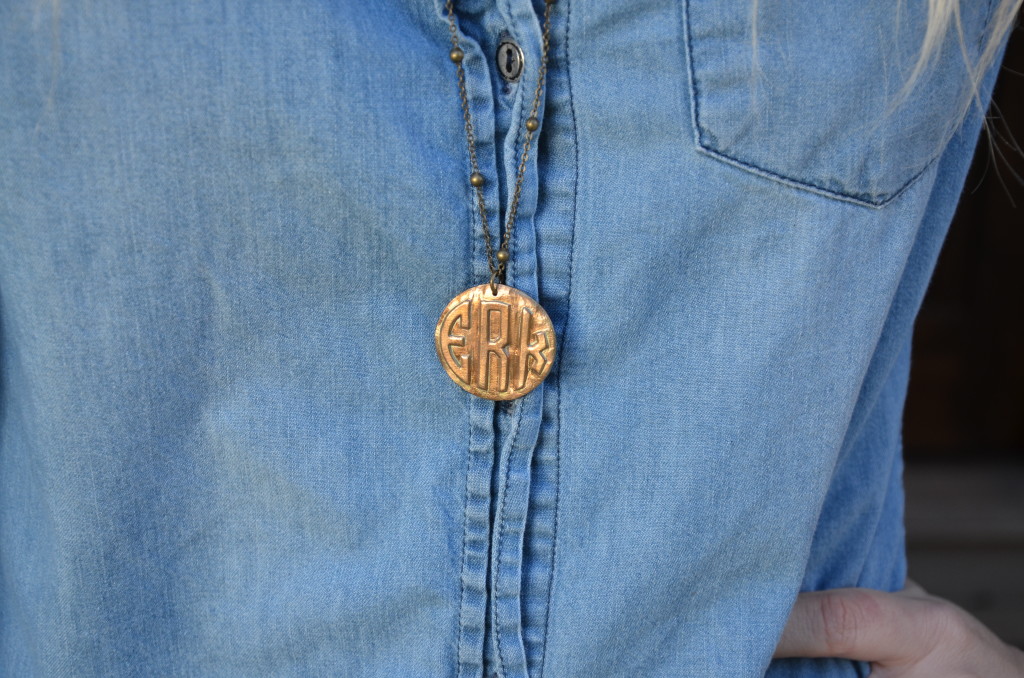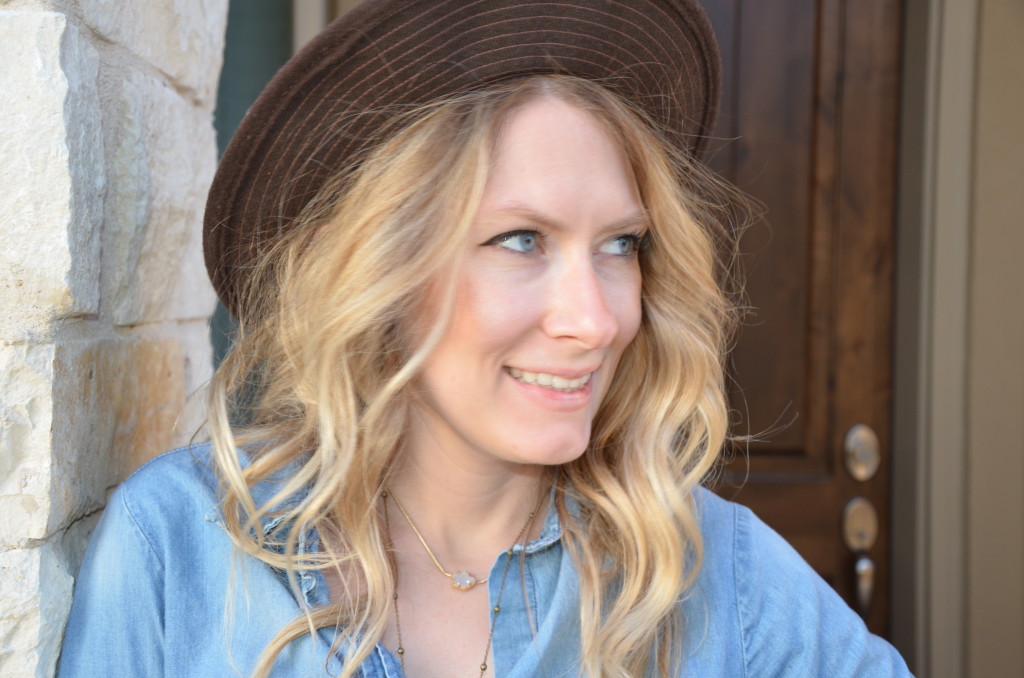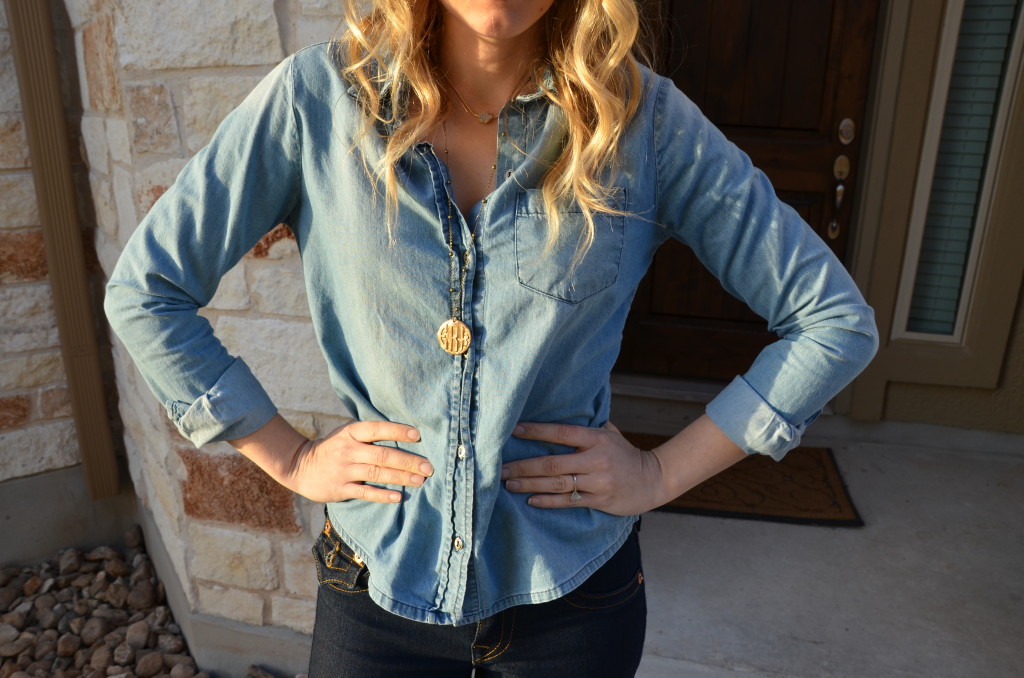 Today's chambray and denim outfit – True Religion jeans, Target chambray shirt, Steve Madden boots and a vintage Indiana Jone hat (I stole it from my husband…) similar here!
Have a great week!
XOX,
Erin