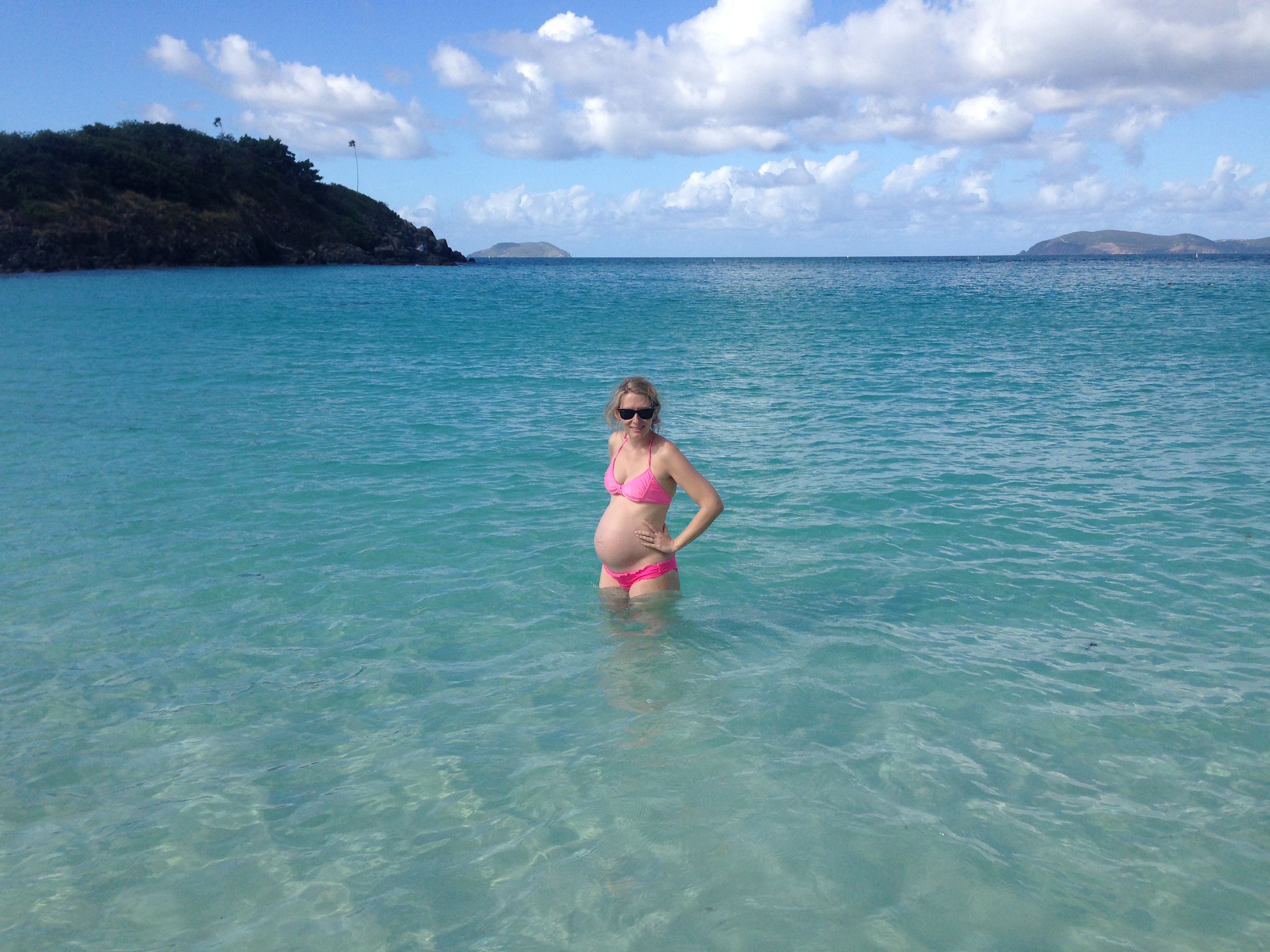 Being pregnant on a beach, in a bikini, is the most relaxed and comfortable I've ever been in a bathing suit. Not a damn care in the world.  We island hopped, beach hopped and pool hopped all over the USVI and NOT once did I have to suck in, worry about love handles or tan lines. IT WAS AWESOME!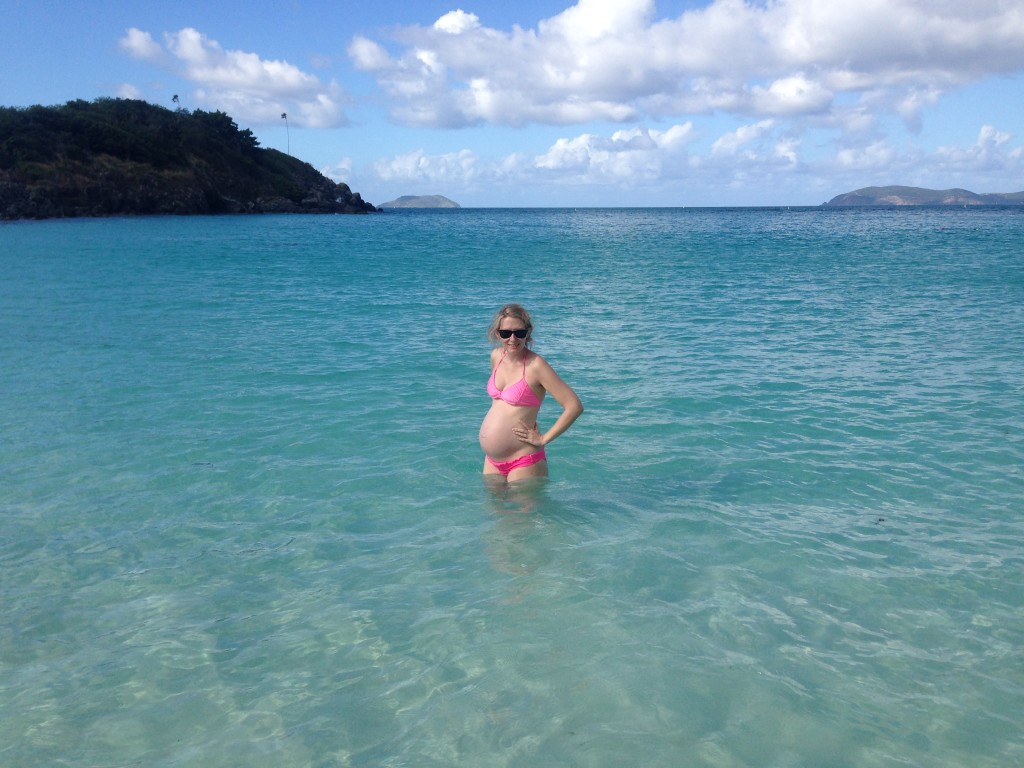 Pregnant mamas and hope-to-be pregnant mamas – DO NOT buy a maternity bathing suit. A. They are overpriced. B. They are almost ALL fugly. (Except for some exceptions at ASOS.) Rock one of your bikinis because you can. I got lucky and kept a few bathing suits from before I lost all my weight. I did have to order one more (because you always need a new bathing suit for a Caribbean vacation, right?!)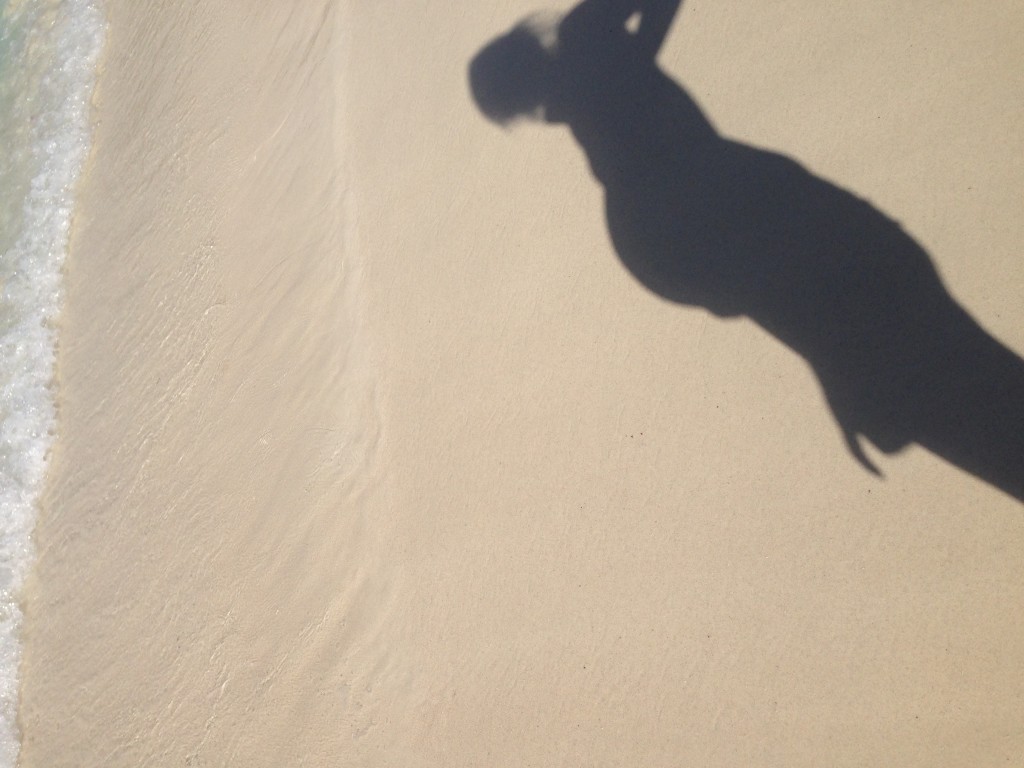 Yes… I got some serious stares when a beluga whale comes walking down the beach but most people were eager to come talk to me and ask all about my pregnancy. It was so much fun to meet other tourists and locals just because I flaunted that bump.
Don't be afraid to enjoy a vacation while super pregnant. Screw being in an ugly one-piece and rock that bikini, ladies! It almost makes up for the fact that everyone is enjoying a strong, pretty cocktail except for you. 😉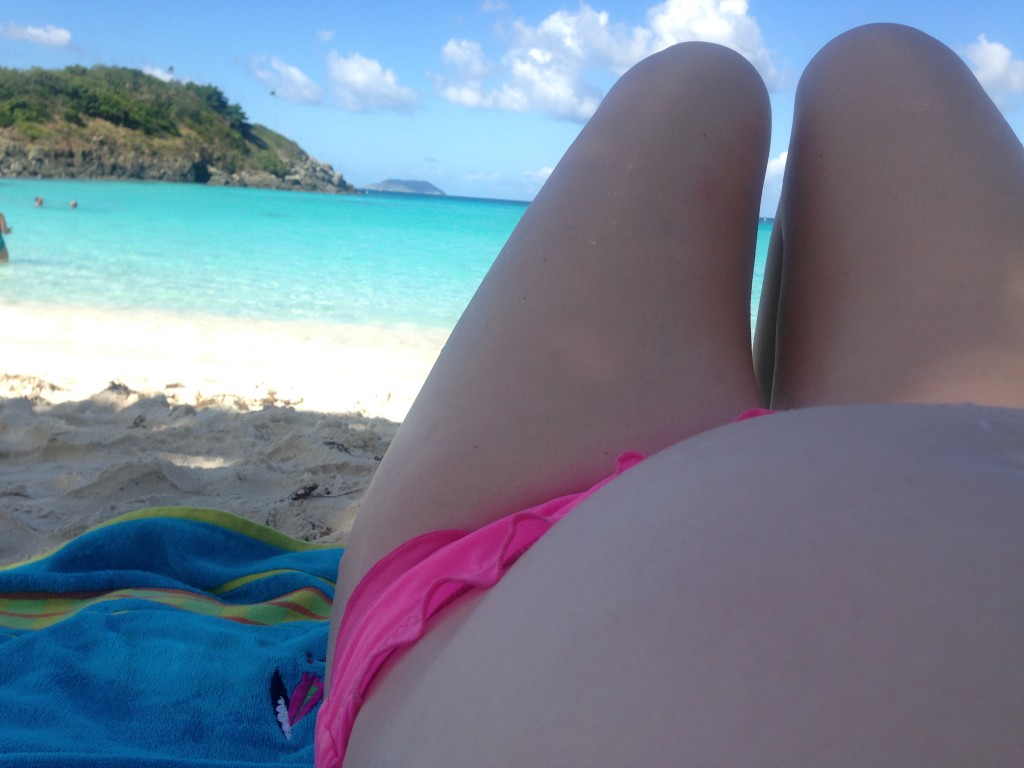 I'm back from "maternity leave" so get ready for more blogs!
XOX,
E
Please follow and like us: