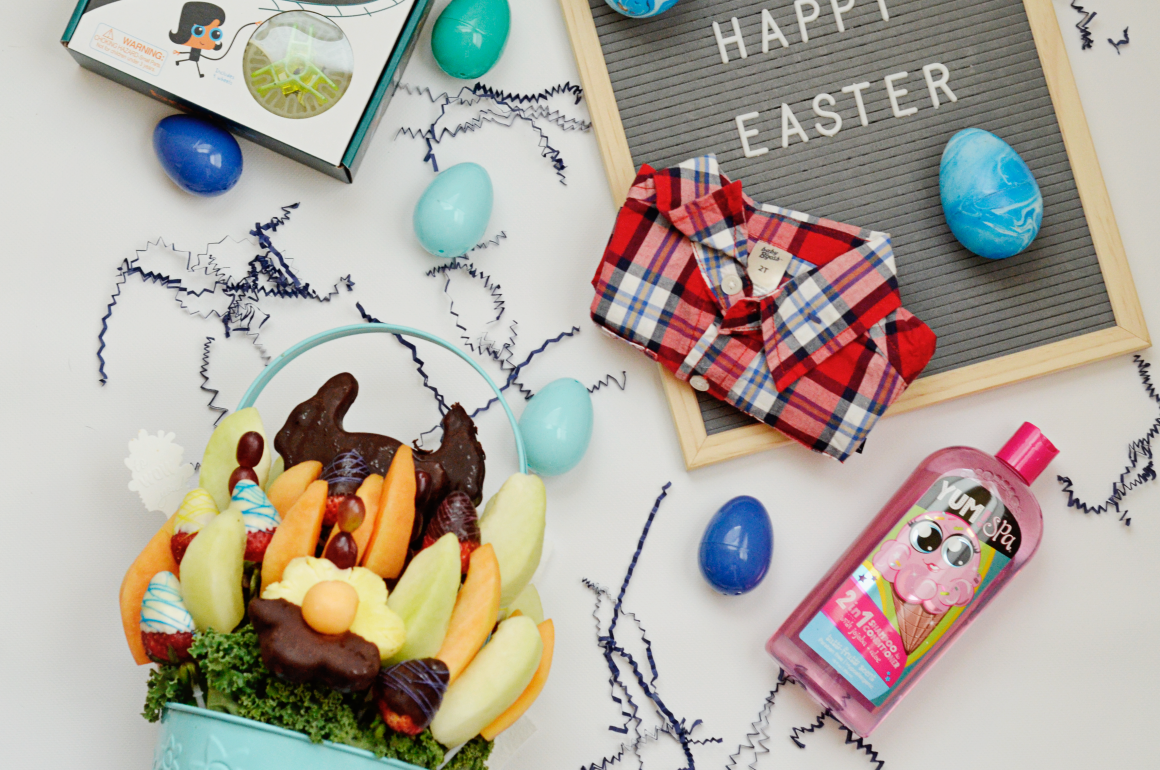 This post is sponsored by BabbleBoxx.com on behalf of Single Edition Media.
Easter is almost here! Do you have your Easter baskets ready to go?? If not, I've got some ideas for you. From sweets and treats to building toys, these will bring joy to your child.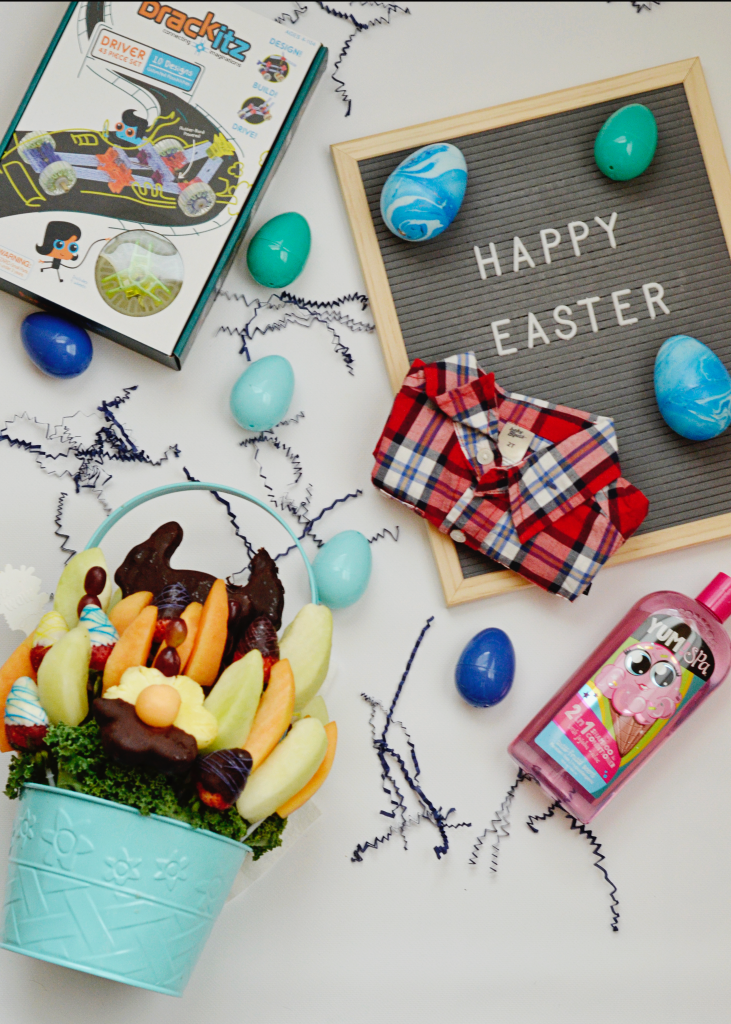 ---

OshKosh Clothing
I can vaguely remember as a young child heading to the outlet malls to get some OshKosh. I've come full circle and lookie here.. my son is in head to toe OshKosh. My mom is going to flip. Their clothes are so darn cute. They do make him look like a little boy which makes me sad but at least he's looking good while growing up! The bold graphics aren't cheesy and their shorts are good for dressing up for Easter or everyday wear. Plus how cute do little boys look in plaid?? The cutest!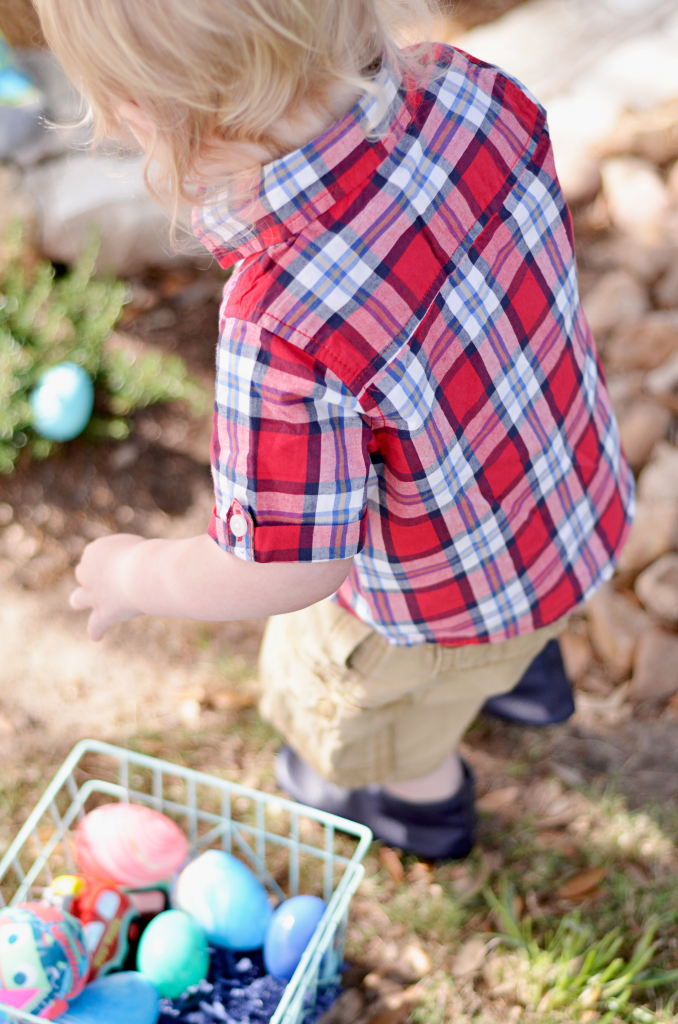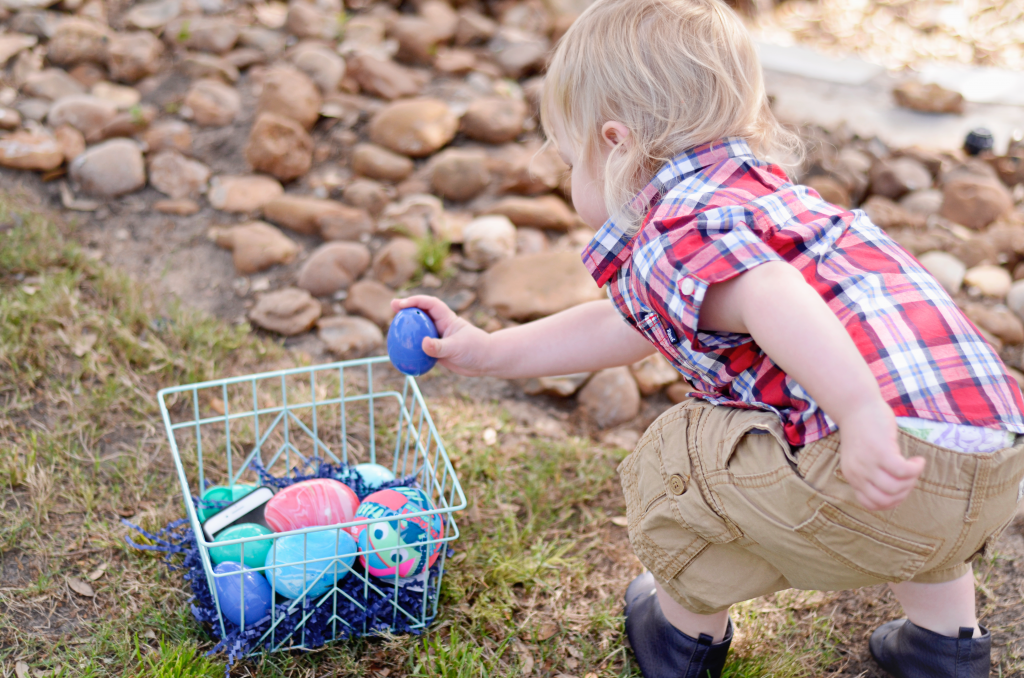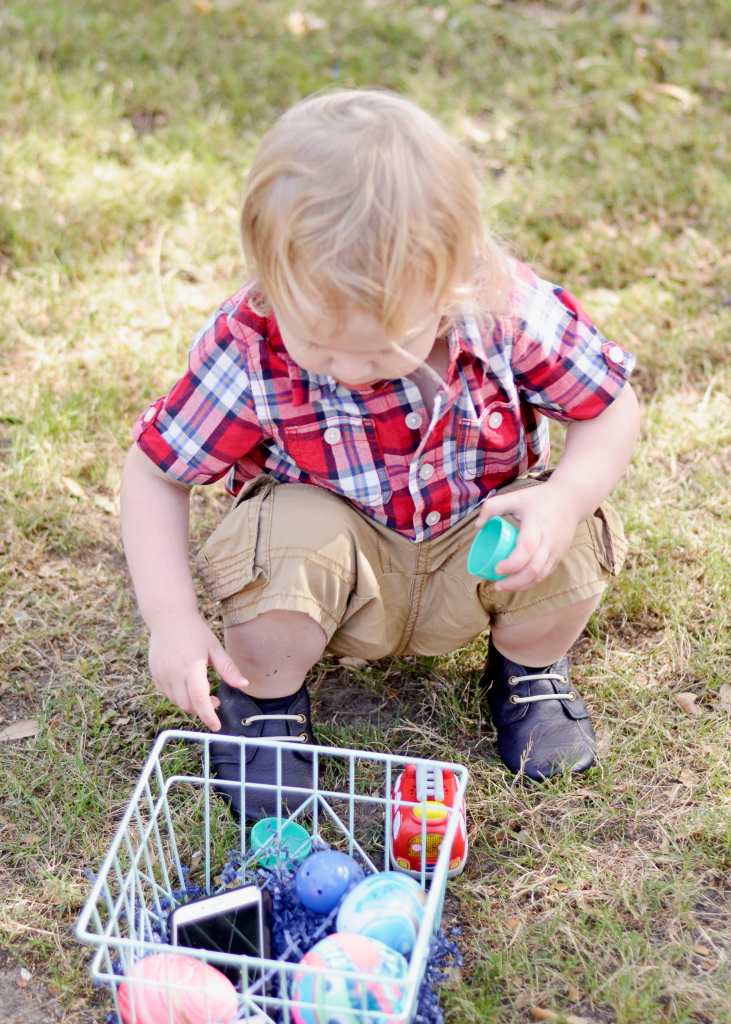 ---

Edible Arrangements
This part of my basket is my favorite. Sweet tooth approved, y'all. The Easter Bunny Celebration with Easter Berries is pretty much amazing. Chocolate-covered pineapples and strawberries paired with cantaloupe, honeydew melon and grapes. The little chocolate bunnies were our favorites. We ate this for breakfast four days in a row which makes it the perfect Easter gift for any family. And the Bright Swizzle Berries®?? Yum yum. Send me chocolate covered strawberries and I am one happy mama. You seriously cannot go wrong with sending Edible Arrangements which is why I got YOU a special discount!
Save 20% off Easter gifts totaling $50 or more with code: BLOG4709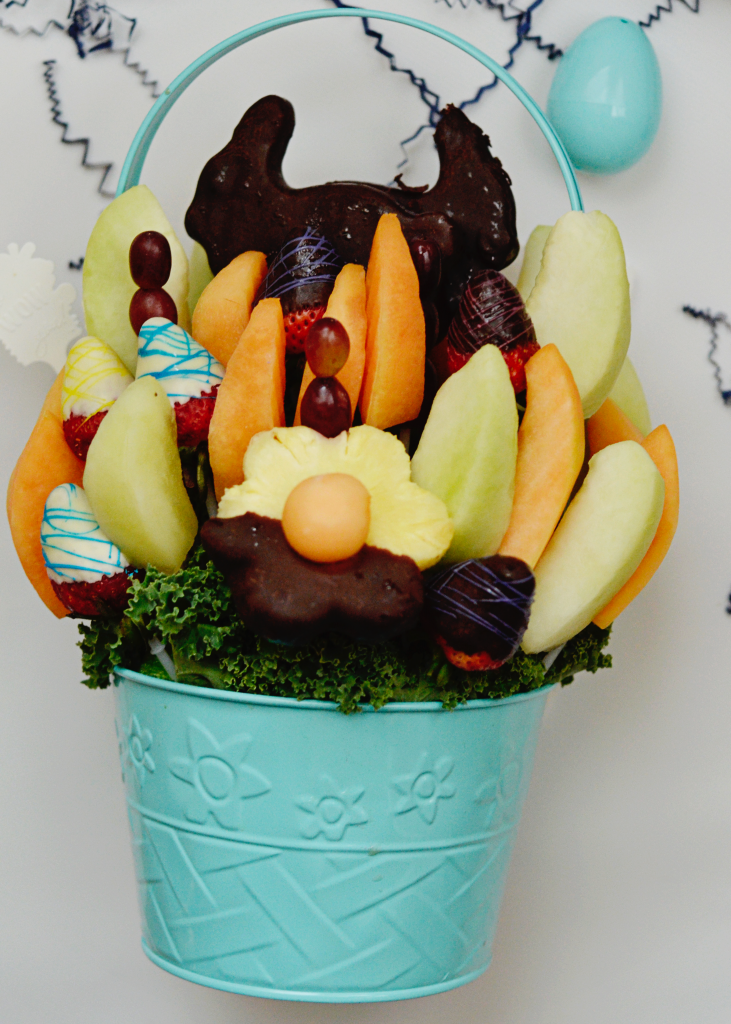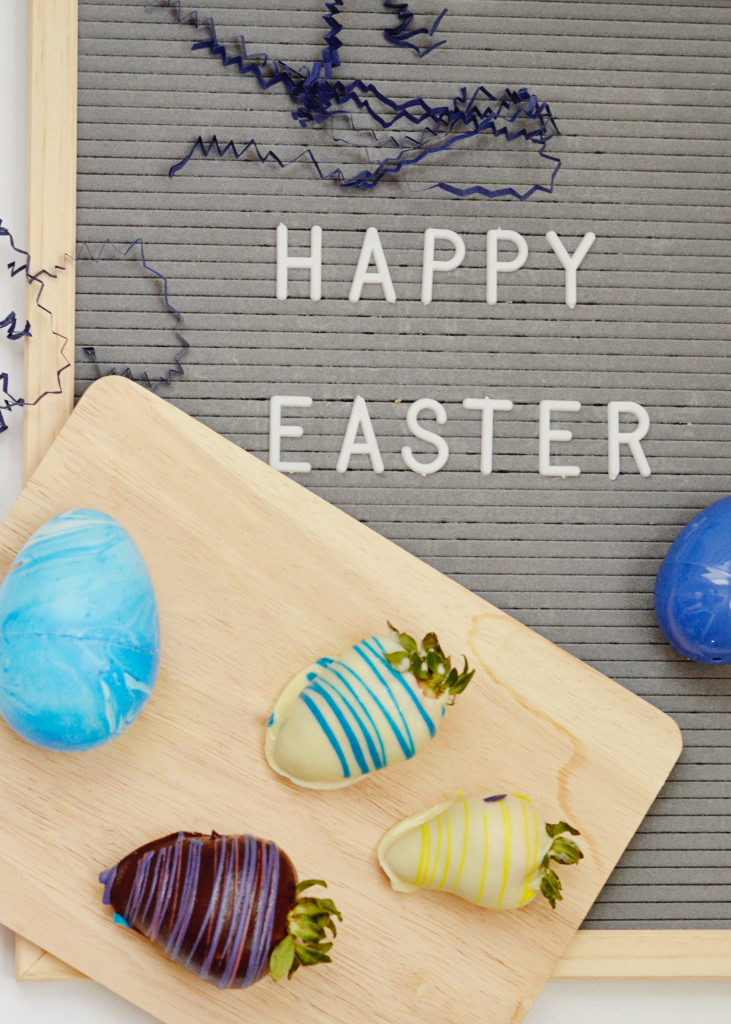 ---

Brackitz
I've been looking for some new "big boy" toys for Crosson over the past few weeks and then these landed on my doorstep. Brackitz is such a fun creative toy! We're all about STEM toys over here (even though sometimes the kid eats crayons and playdough) and the Brackitz construction toys puts real-life art, math, science, architectural, and engineering principles into play. You can get these creative toys at Target or on their website. Expect hours of play time with Brackitz which mean hours of time to do the laundry or have time to read a new book! Mommy win, y'all.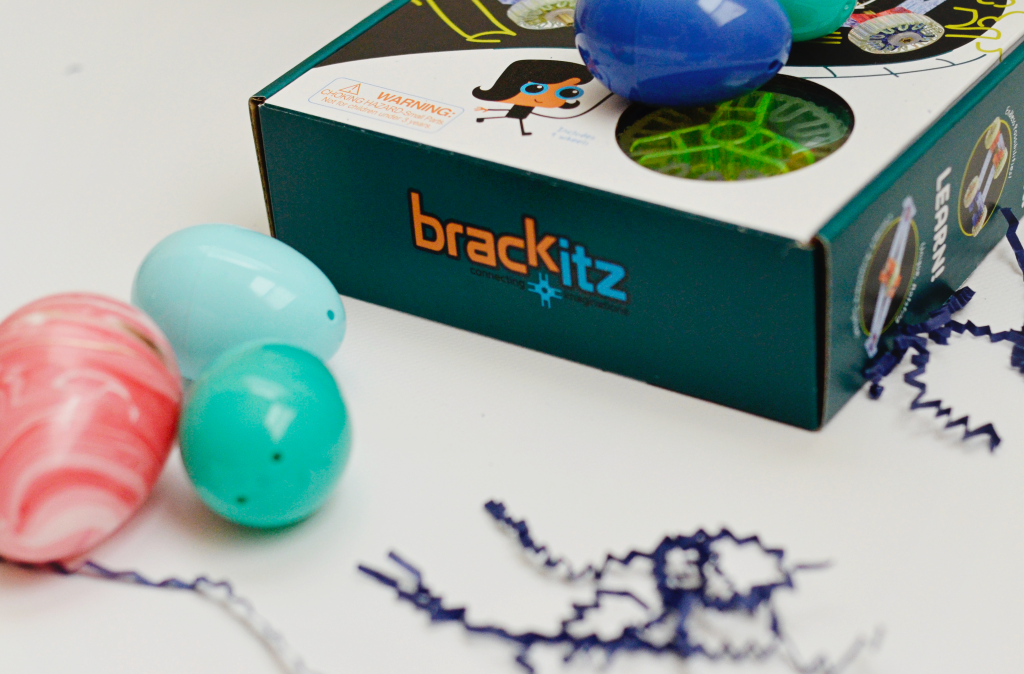 ---

Yum! Spa®
Okay, the Yum! Spa® products might be perfect for girls and teens but I have to be honest… I love them for me. LOL. I feel like a teenager with a little hint of sparkle in the lotion and I may or may not have spritzed my hair with the body mist before our date the other night. It's paraben-free and hypoallergenic which makes it more perfect for little girls and teen Easter baskets. And the shampoo has aloe and jojoba to moisturize hair, leaving tresses soft and smooth.
What were your favorite gifts in your Easter basket while growing up?
Please follow and like us: