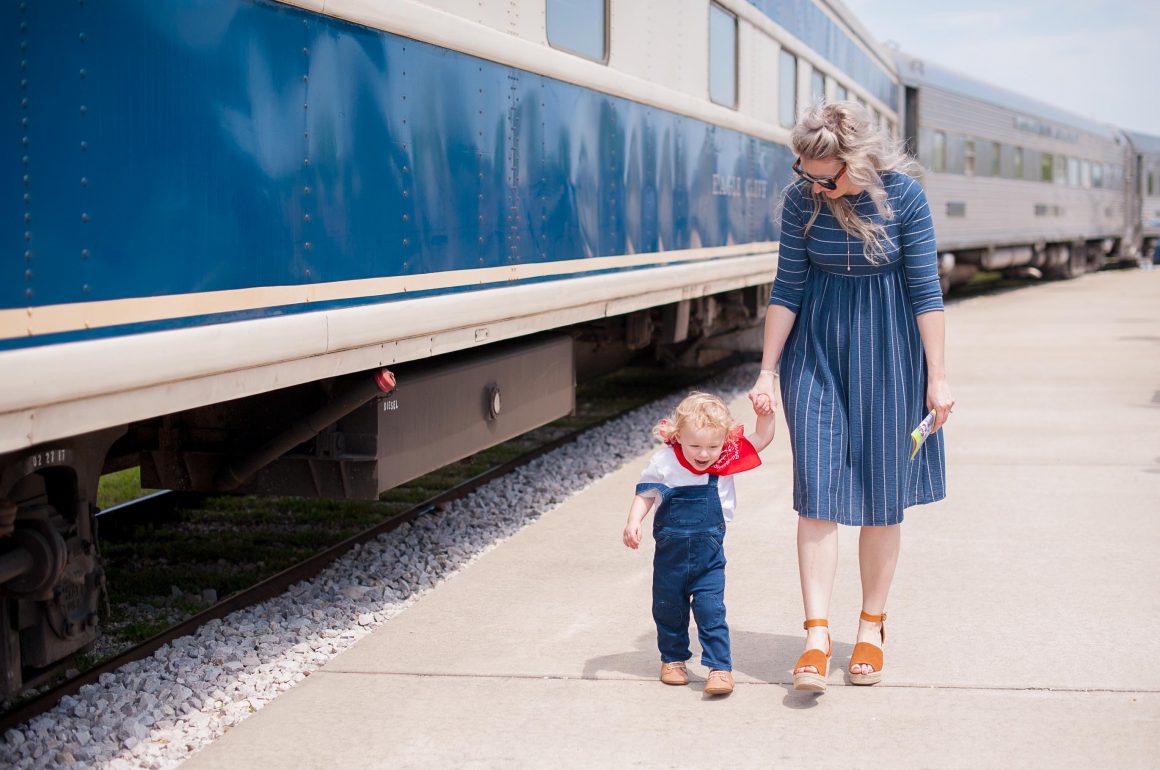 Choo Choo!! All Aboard the Crosson (Austin Steam Train) Express!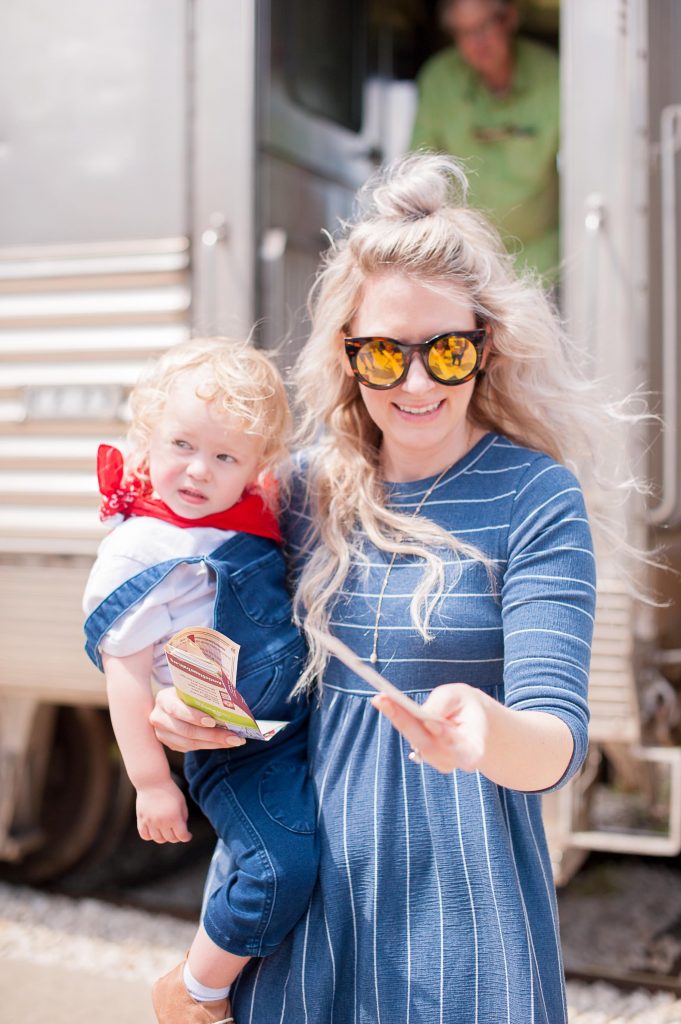 Here's your ticket, get on board the Austin Steam Train for a trip on Austin Steam Train's Hill Country Flyer!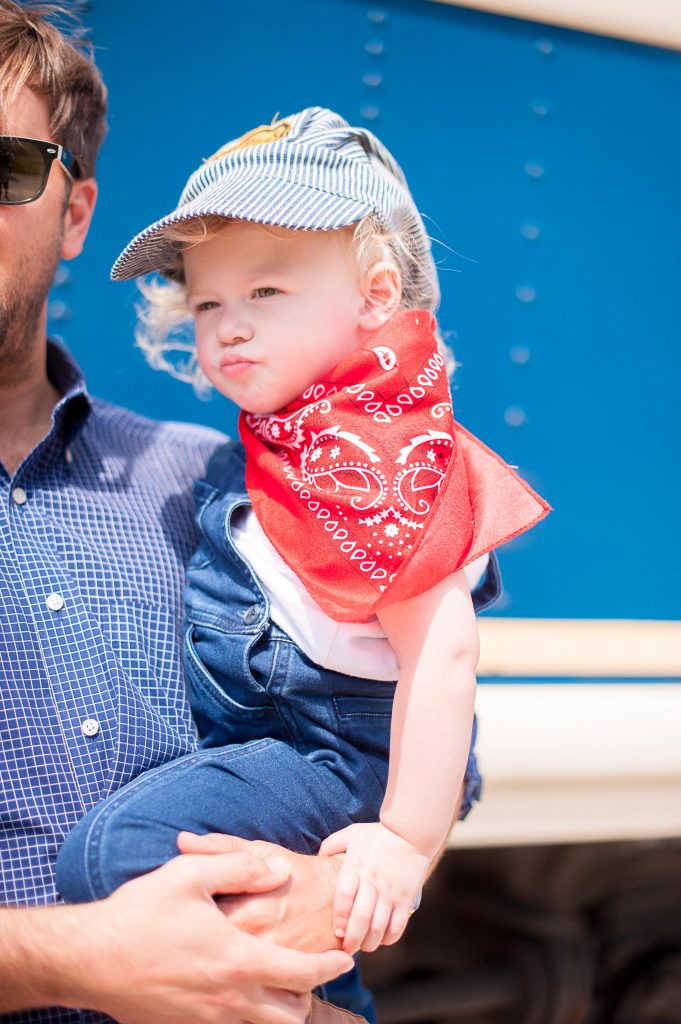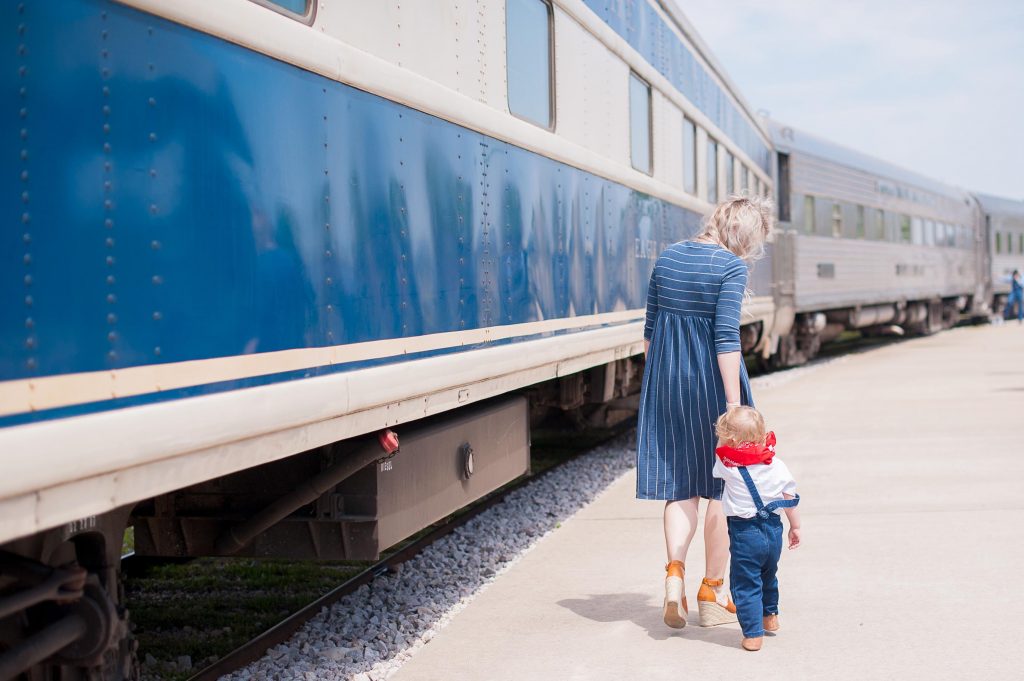 Our train car was the Eagle Cliff car and it was perfectly blue for our little choo choo two-year-old. Built in 1948, the car made trips from Missouri all the way to Ft. Worth, Texas. It even had a couple of Texas murals on the walls! We added our own little details from the cutest shop – Design My Party. Since we were in a "first class lounge car" we got eats and treats and drinks from our train chief. (i.e. the cutest high school volunteer!)
We rode on the train from Cedar Park (Just outside of Austin) to Bertram. Got off for a quick break to explore and back on to venture home to Austin. The Hill Country Flyer is the perfect time frame (3 hours) for a two-year-old birthday party. No one got fussy and everyone left happy and full. (We were full from the delicious Magnolia Lee Bakery cookies. Mmm Mmm.)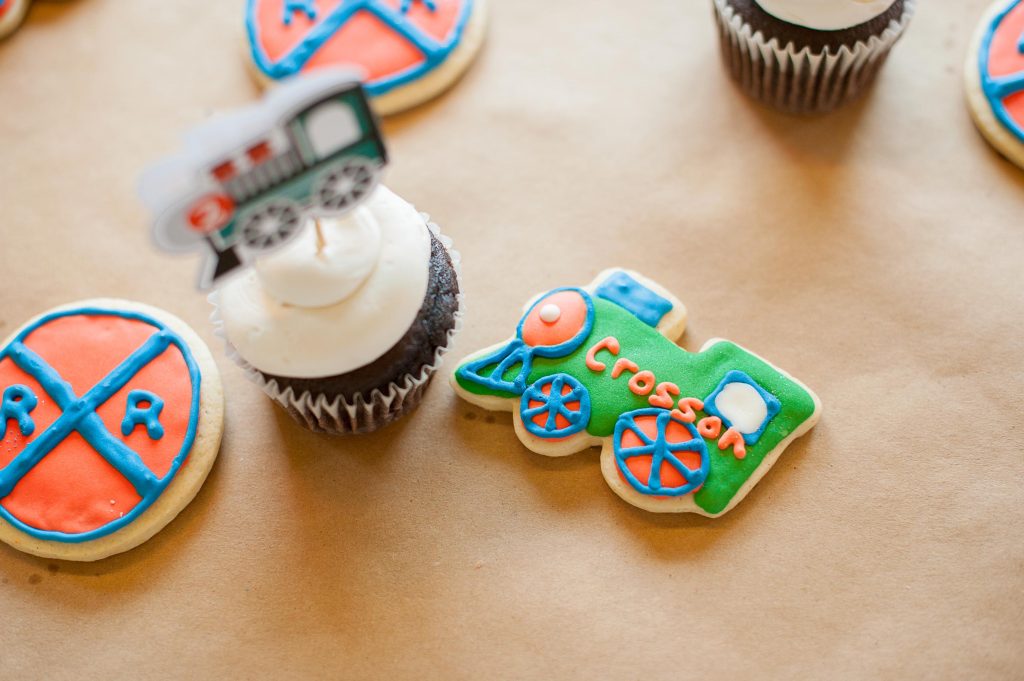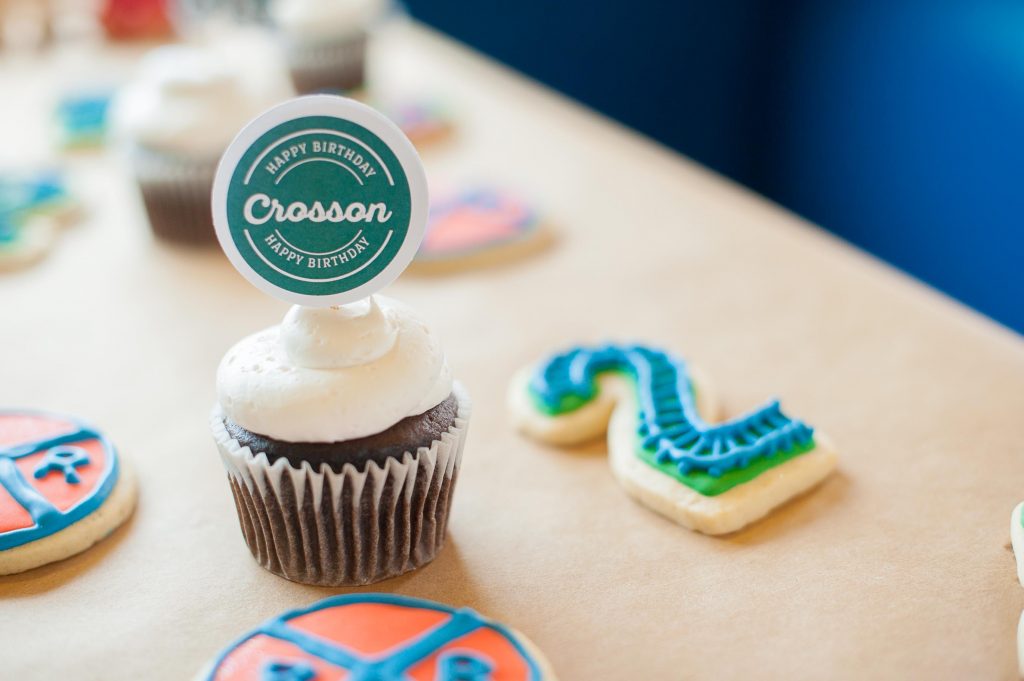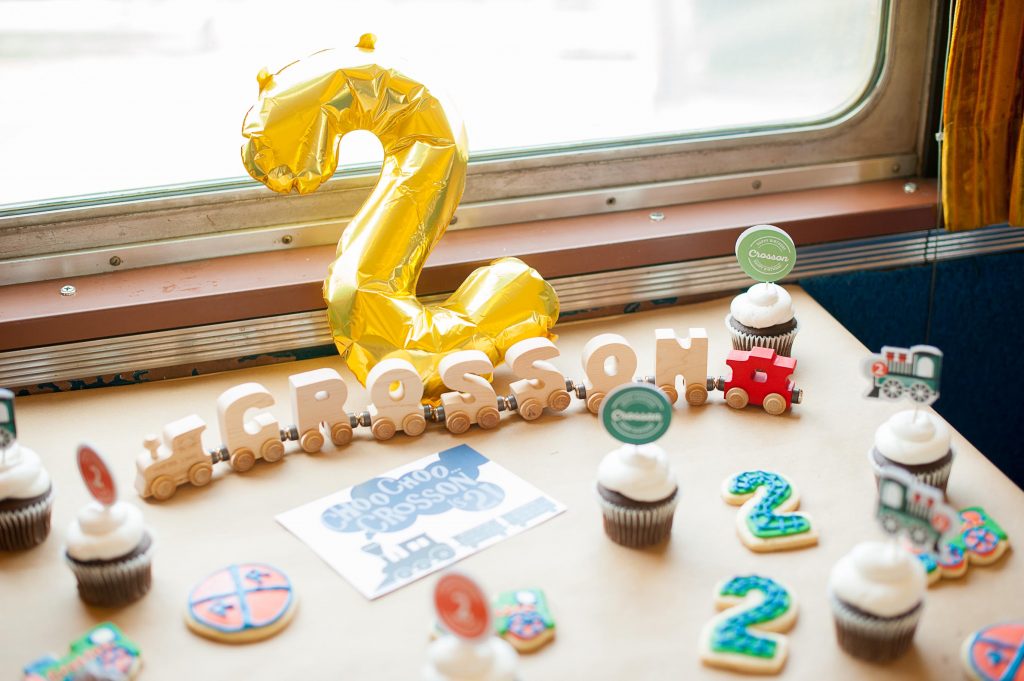 Choo Choo Crosson is TWO! The invitations from Spruce & Willow were so perfect for the big day! And my mom got him that wooden name train which couldn't have been more fun on the train.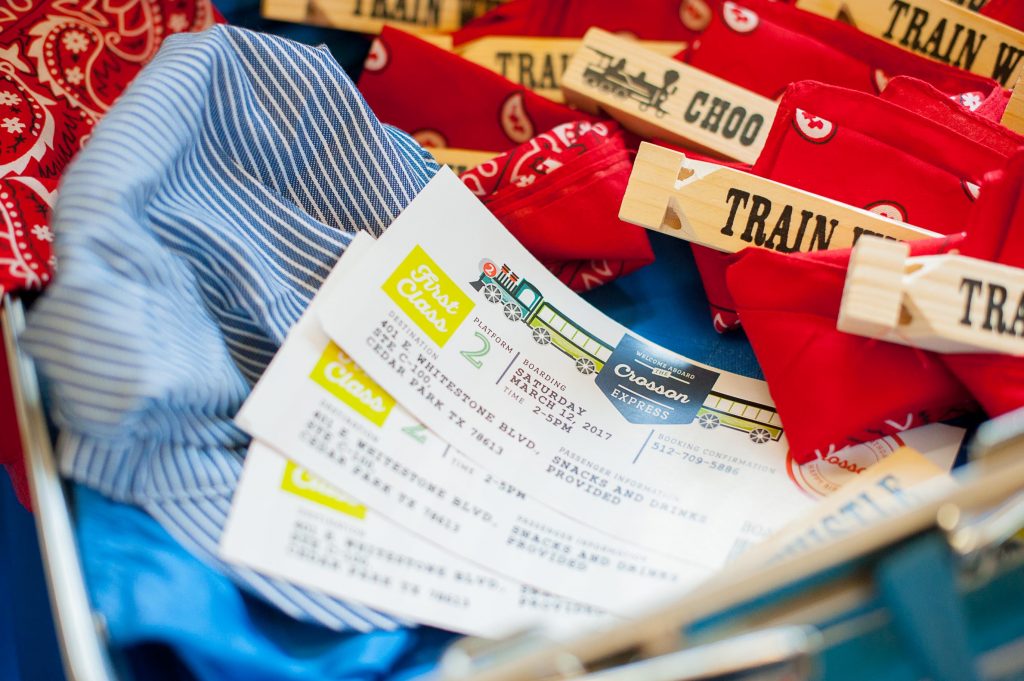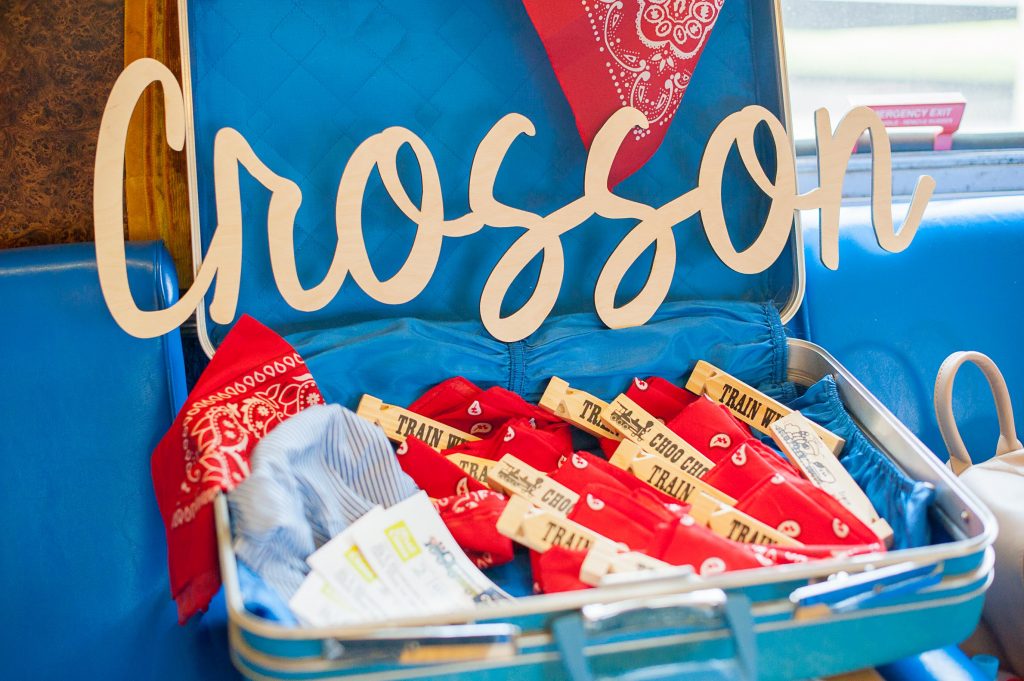 We used an old Samsonite suitcase for our "check in" and Studio Noel made the CUTEST Crosson sign to welcome all our passengers with bandanas and wooden train whistles! All ABOARD! I think our Crew Chief was a little overwhelmed with all the kids running back and forth but they were contained so I was happy. The train runs just like they did in the old days – our Train Chief came and told us how the train works, how the trip would go and punch our tickets and on we went. If you're local to Austin or Central Texas you cannot miss a train ride on the Austin Steam Train. It was PERFECT.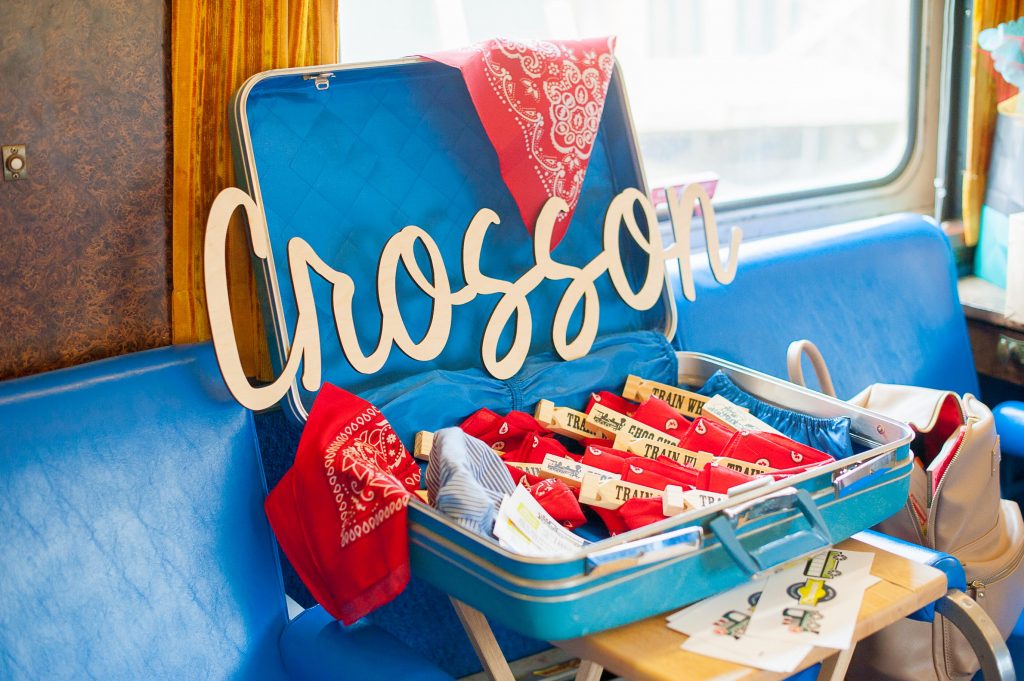 We brought little train toys, a train rockAbye (which was a big hit!), a polaroid camera and some crayons and that was all we needed for magical train party!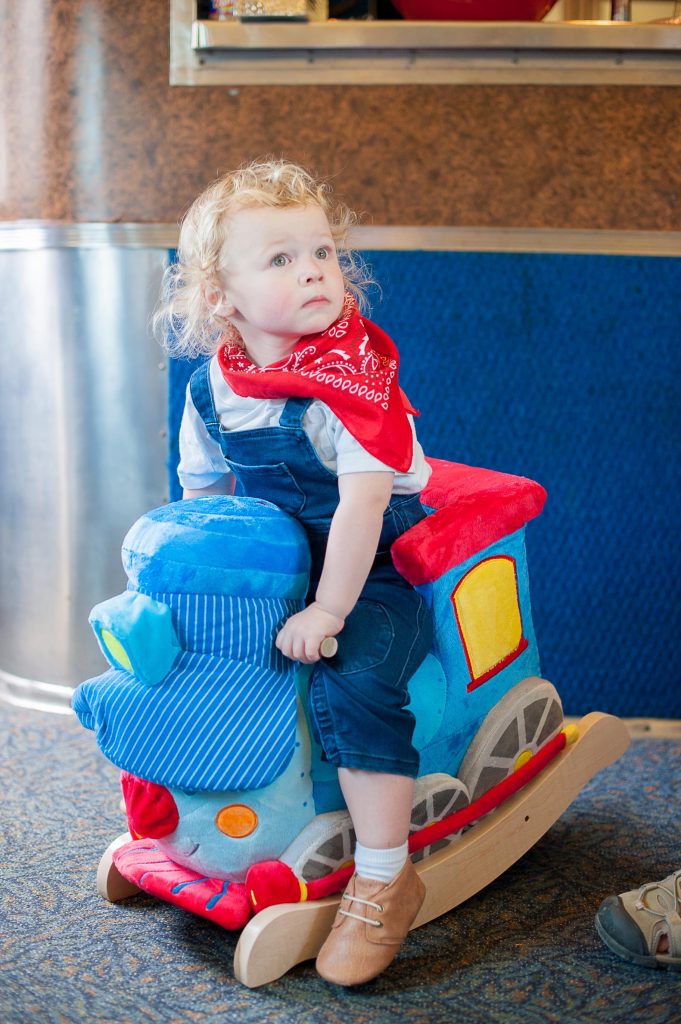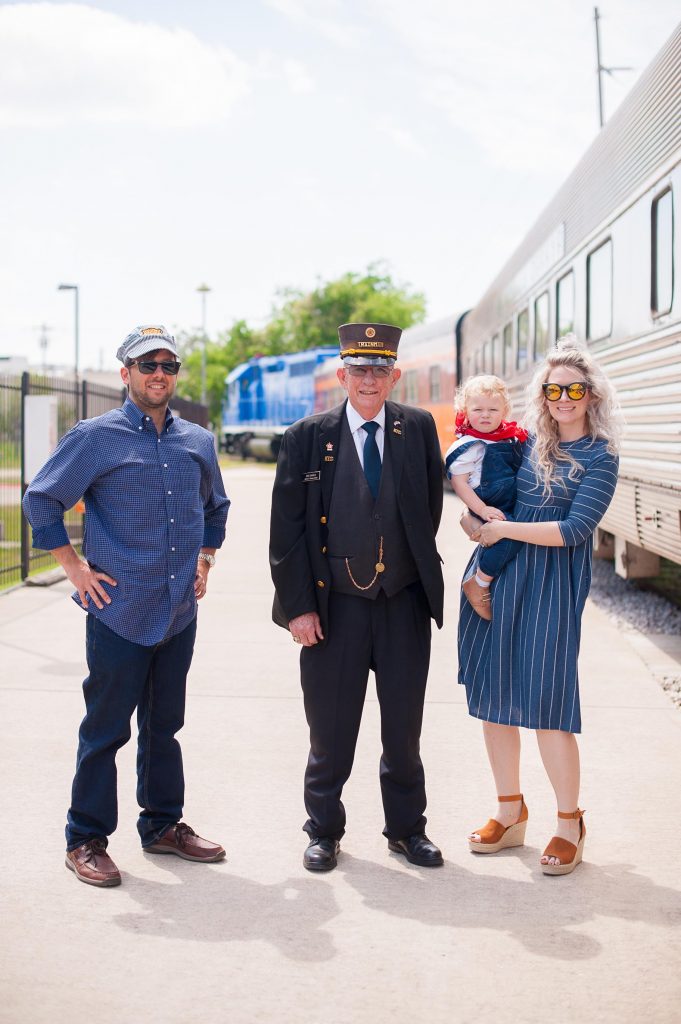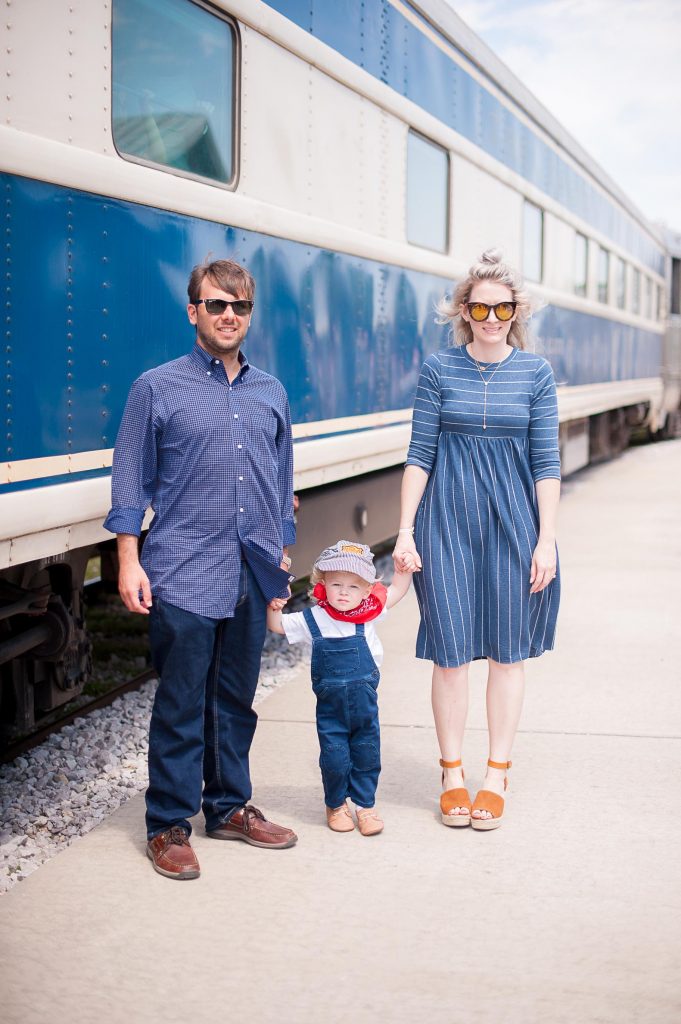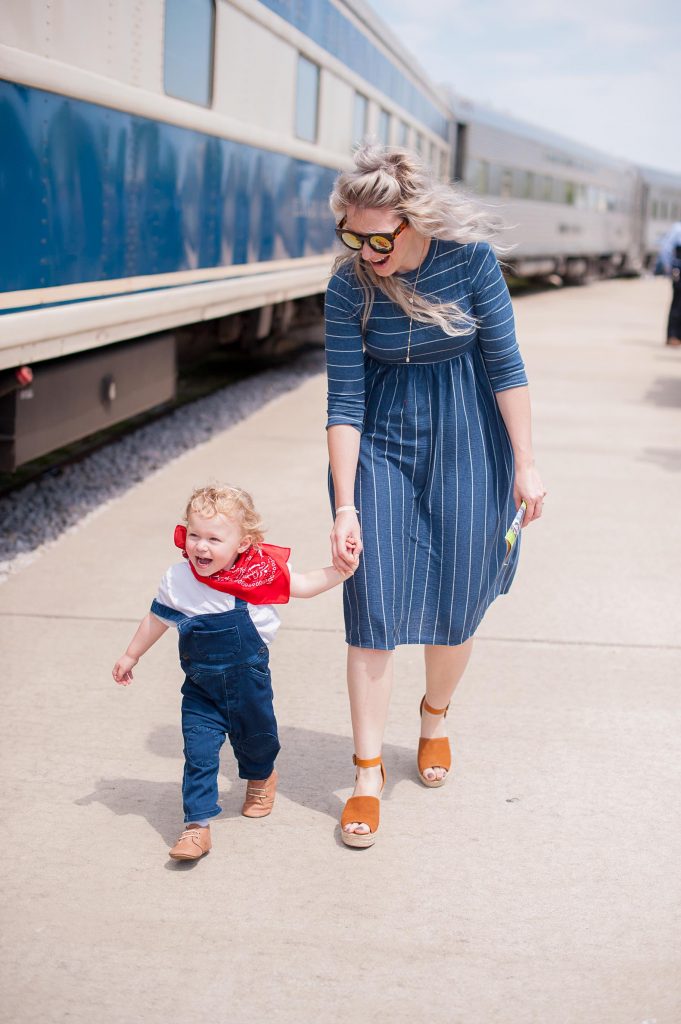 My dress is c/o Jane and it looked perfect with the blue train and Crosson's little train outfit. Love all the options Jane has for great prices. (AND they add new items daily!)
Sunglasses // Quay, Shoes // Steve Madden, Crosson's Overalls // Hanna Andersson
Invitations: Spruce & Willow
Decor: Design My Party
Cookies: Magnolia Lee Bakery
Crosson wooden sign: Studio Noel
Photography: Keilany K Photography
Austin Steam Train dates you can't miss:
Thanks to everyone who joined us and made our day so very special! A birthday party we'll always remember. Choo choo!
Please follow and like us: