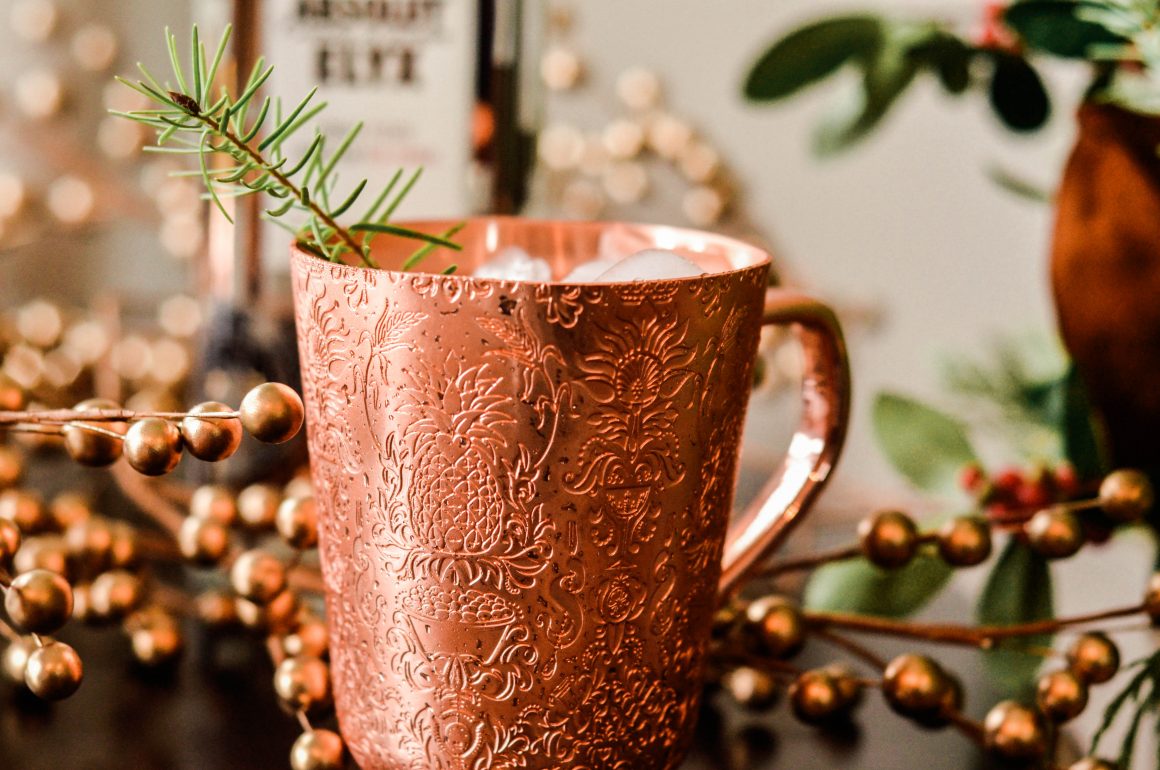 Don't you just love a drink during the holidays that makes you feel fancy?! Or when you're on vacation the perfectly crafted cocktail just makes you feel good? I've got the perfect Christmas Moscow Mule in a copper mug to lift those holiday spirits.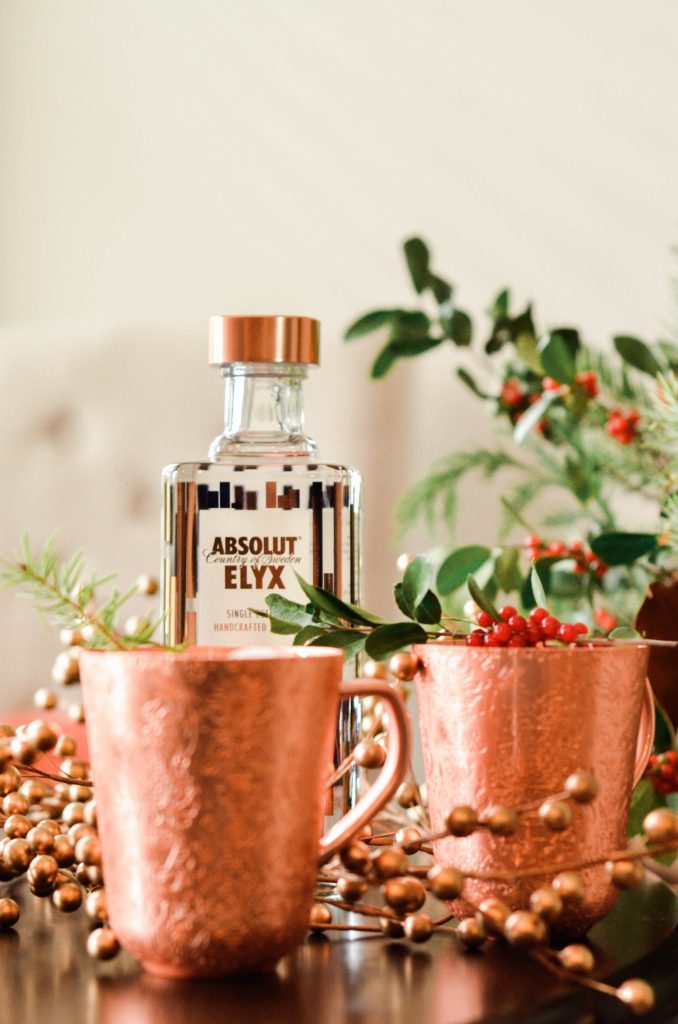 We've already started the parties and filling up our calendar with new traditions and I am enjoying all the fun with friends and loved ones. One of my favorite holiday drinks I like to serve my guests or honestly just me and my husband after a long holiday day is a Christmas moscow mule. This Absolut Elyx moscow mule recipe is Christmas perfection in a copper mug.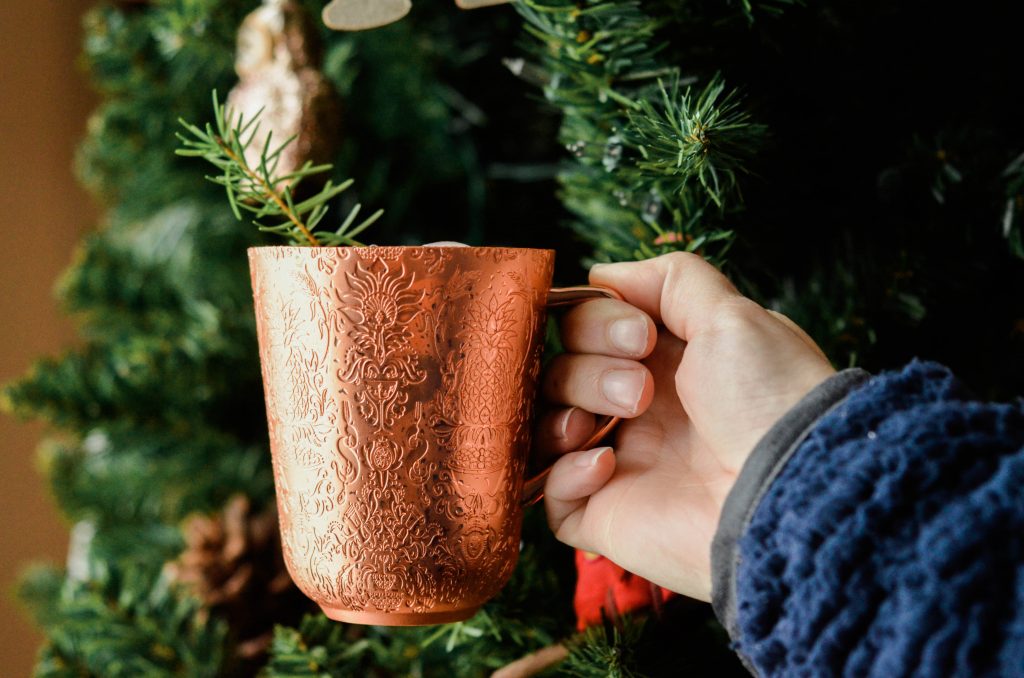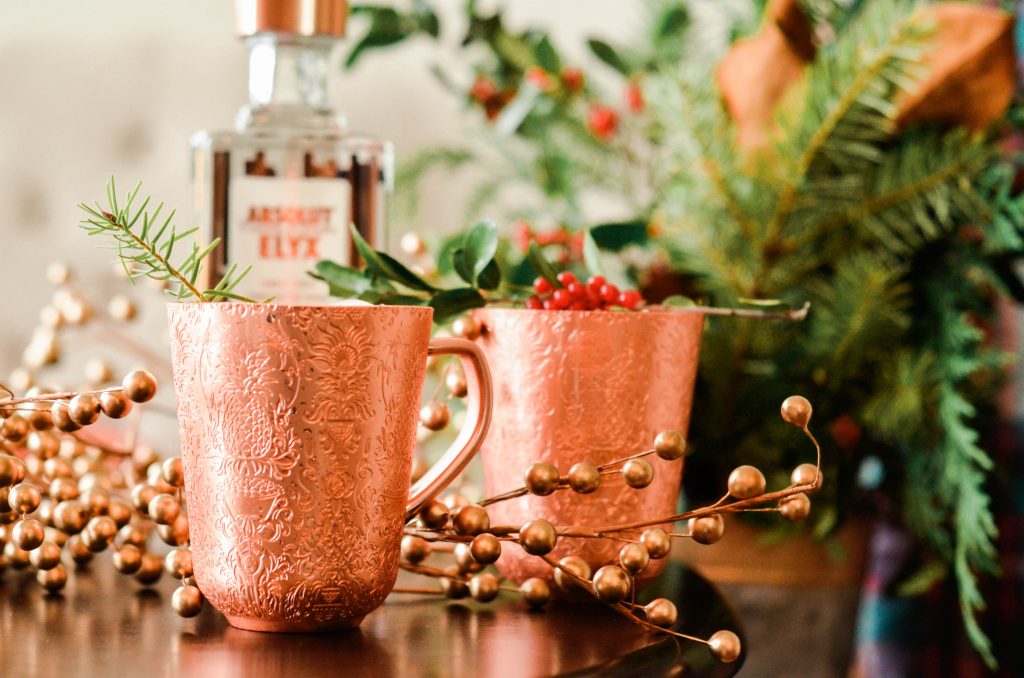 Word of advice, don't drink without a copper mug. It won't be the same feeling or taste because everything's better with copper. You feel fancy, your drinks just taste fancy and you'll have fun drinking out of something that's the opposite of a boring, old rocks glass. Plus the history of a Moscow mule is served in a 100% copper mug so you're continuing the tradition with them!
Fun Fact: The very first Moscow Mules were served in a limited edition run of copper mugs brought over from Russia. Since they were such a hot commodity people would steal them from the bars!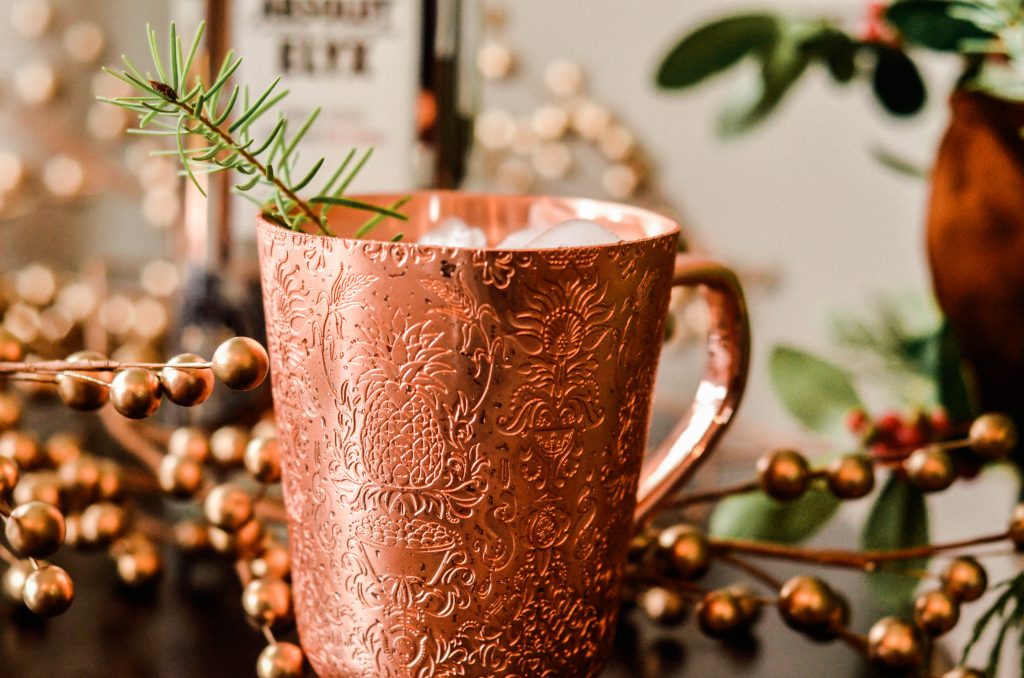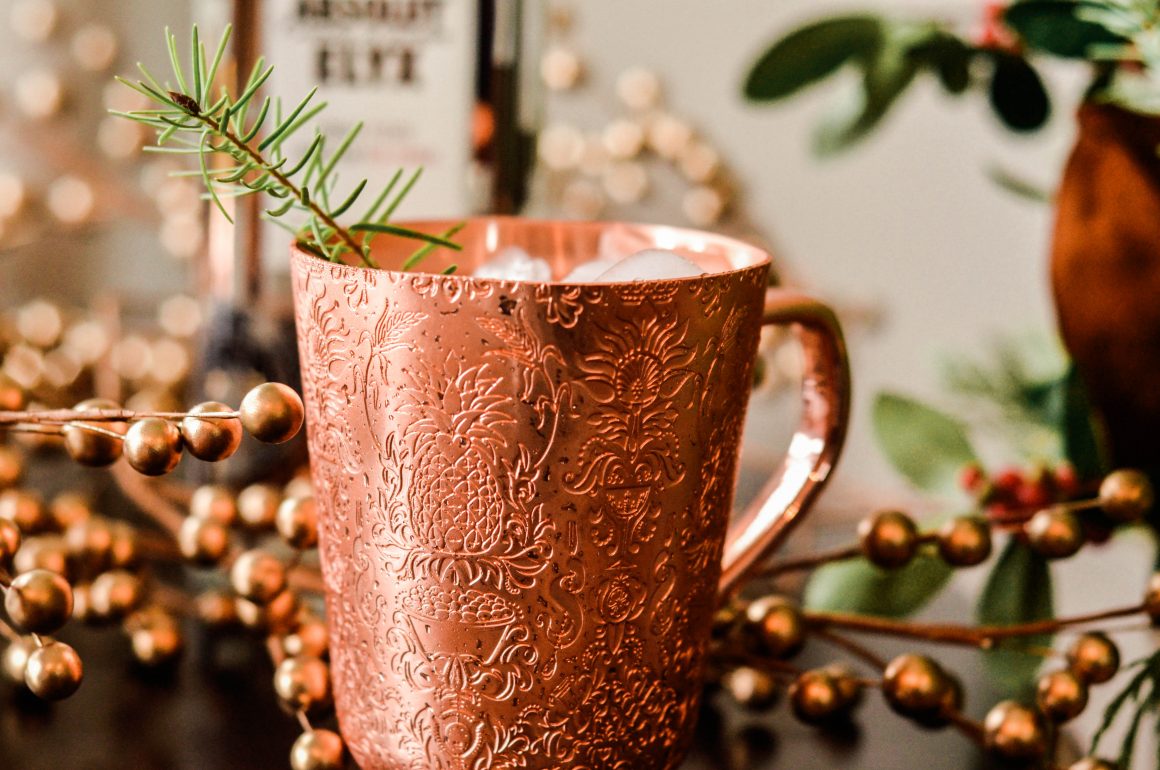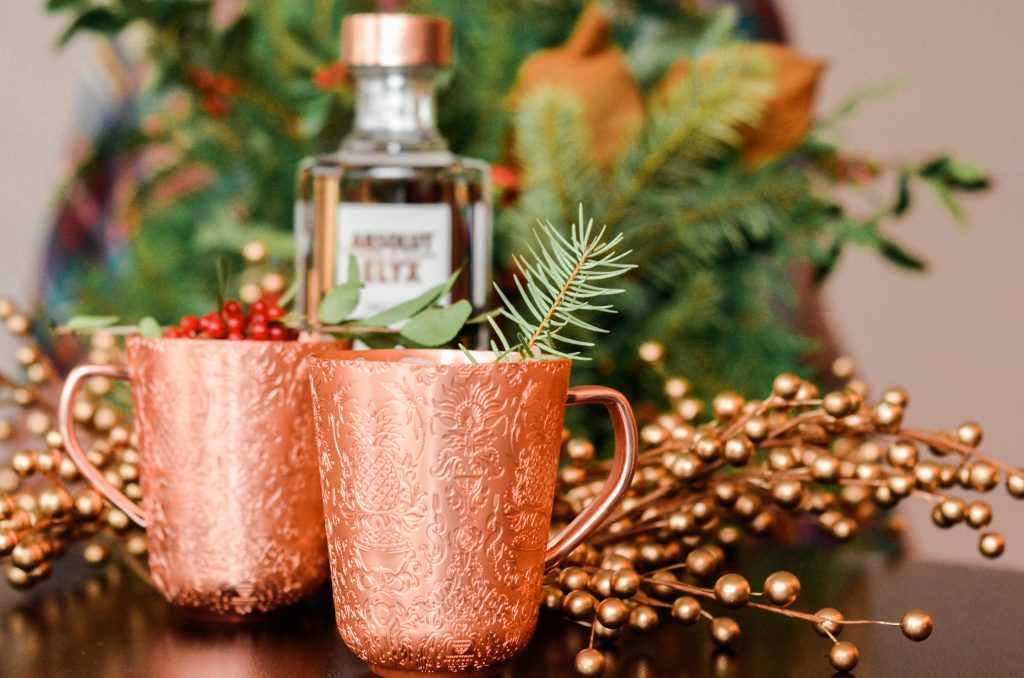 I chose Absolut Elyx for this recipe because it's a luxury vodka with a hint of playfulness. Did y'all see their copper pineapples this summer? Adorable! It's a single estate, copper crafted vodka from Sweden. (Copper it makes it better again!)
Here's the recipe. Pin it for your parties or just a date night with your love! (I'm probably going to ask for these on our ski trip, too. YUM.)
Ingredients:
1 copper mug
2 ounces Absolut Elyx vodka
1 lime
6 ounces ginger beer
Splash of cranberry juice
Rosemary sprig, for garnish
Directions:
Slice the lime in half and squeeze half into the copper mug. (Save the other half for drink 2.) Fill with ice, pour the Absolut Elyx, ginger beer and splash of juice over the ice and stir. Throw a little spring of rosemary (or Christmas tree spring) and enjoy!


Cheers! Or in Russian: За вас!